'Judas and the Black Messiah' hopes to shed light on overlooked history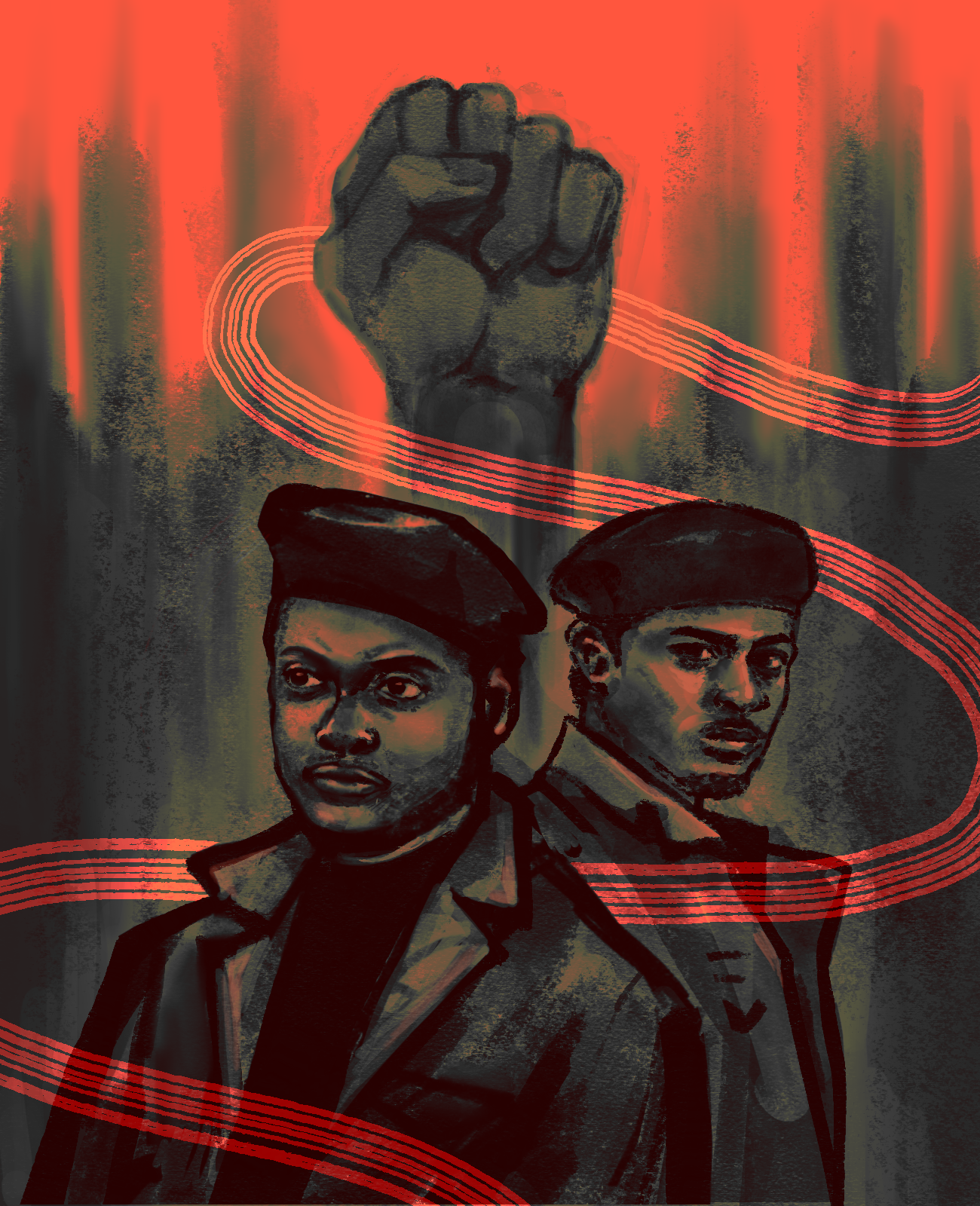 (Isabella Lee/Daily Bruin)
Correction: The original version of this article misspelled Malcolm X's name.
This post was updated Feb. 16 at 6:20 p.m.
The timeliness of "Judas and the Black Messiah" reflects on how little things have changed for Black voices in America since 1969.
In a Warner Brothers college roundtable, the cast of "Judas and the Black Messiah" delved deep into what the film means to them and why the process of producing and releasing it is so important today. Released Feb. 12 on HBO Max and theaters, the film goes into the complex and intricate levels of chairman Fred Hampton's (Daniel Kaluuya) life through the eyes of William O'Neal (LaKeith Stanfield), an FBI informant and Black Panther member whose betrayal leads to Hampton's death. In order to do justice to the revolutionaries, Kaluuya said the cast put in great effort to authentically portray the activists outside of the extreme labels that followed them.
"The violence (that transpired) was a minutiae of what (Black Panthers) stood for, and for me, it's a deep love for their own community," Kaluuya said. "In terms of the medical clinic and breakfast for kids, they were really mobilizing their own."
[Related: Sundance 2021: 'Judas and the Black Messiah' depicts tension, intensity in Black Panther betrayal]
Even before the cast started working together, they met with Hampton's son, Fred Hampton Jr., who currently leads Chicago's Black Panther Party Cubs, as well as the late Hampton's partner Akua Njeri, formerly known as Deborah Johnson. Dominique Fishback, who portrays Johnson, said the cast was able to dial into their roles and each other after sitting down with the family as they discussed the purpose of the film with Hampton Jr. for seven hours.
Whether it was Kaluuya listening to Martin Luther King Jr.'s and Malcolm X's speeches every morning, or Fishback channeling Johnson's mindset in the '60s to journal her thoughts and experiences, Stanfield said the cast felt a great responsibility to justly represent Fred Hampton's legacy. He said the cast hoped to not only honor Hampton's family but to also tell the world what happens to Black dissenting voices in America.
Darrell Britt-Gibson –⁠ who plays the co-founder of Black Panther's Illinois chapter Bobby Rush –⁠ said there are unmistakable parallels between Hampton and Breonna Taylor, both of whom were sleeping when they were killed by police officials.
"We get into this place of feeling that we have come somewhere, but how far did we really come when the same thing happening 52 years ago is happening today?" Britt-Gibson said. "(This is) the everyday life of being a Black man or woman in America."
Algee Smith, who plays the 19-year-old Black Panther member Spurgeon "Jake" Winters, echoed similar sentiments, as he said the education system fails to teach students about Black history and Black leaders like Hampton outside of the one month that Black history is celebrated.
"To have a film like this to show you the sacrifices that he made, his morals, his righteousness and his good intent is important, because (America) tried to paint him as a bad person, and they tried to paint the Panthers as a threat to society," Smith said. "But if you look at everything they were doing, from the free breakfast programs to the their own newspapers, they were mobilizing for basic human rights."
[Related: 'The Reunited States' seeks to document ordinary Americans, promote reconciliation]
Not only did the actors hope to shed light on an overlooked piece of history, but they also personally underwent a major learning experience themselves. Many of the cast members learned more about Hampton and the Black Panther Party than what their parents had initially taught them, and Fishback said being part of the project has affected her in a positive and fundamental way.
More notably, Britt-Gibson said having Hampton Jr. on set every day provided a continual education process, where everyone was learning something new through his extensive knowledge about the party. Fishback added that learning about the experiences and the histories of these Black activists and revolutionaries in the '60s created a bond between cast members as strong as what the Panthers had with each other.
"I learned unconditional love and trust for people in a way, and I carry it with me everywhere I go," Fishback said. "I'm a better person because of this film."
The film has already garnered widescale acclaim for its authentic and powerful portrayals of these activists from the '60s –⁠ particularly Stanfield's nihilistic and tension-inducing acting approach, as well as Kaluuya's intense, captivating performance which earned him a Golden Globe nomination for best supporting actor. Fishback said she and the rest of the cast are enthusiastic about the public seeing the film and learning the truth and the lessons that are prevalent throughout.
"I hope that college students will watch the movie and see a little bit of themselves in somebody to say 'I can do that,'" Fishback said. "It's not necessarily going to be easy, but if you have a conviction about something and you stand behind it, you don't know the changes you can make."