Q&A: Director Ian Samuels talks authenticity, positivity in his coming-of-age film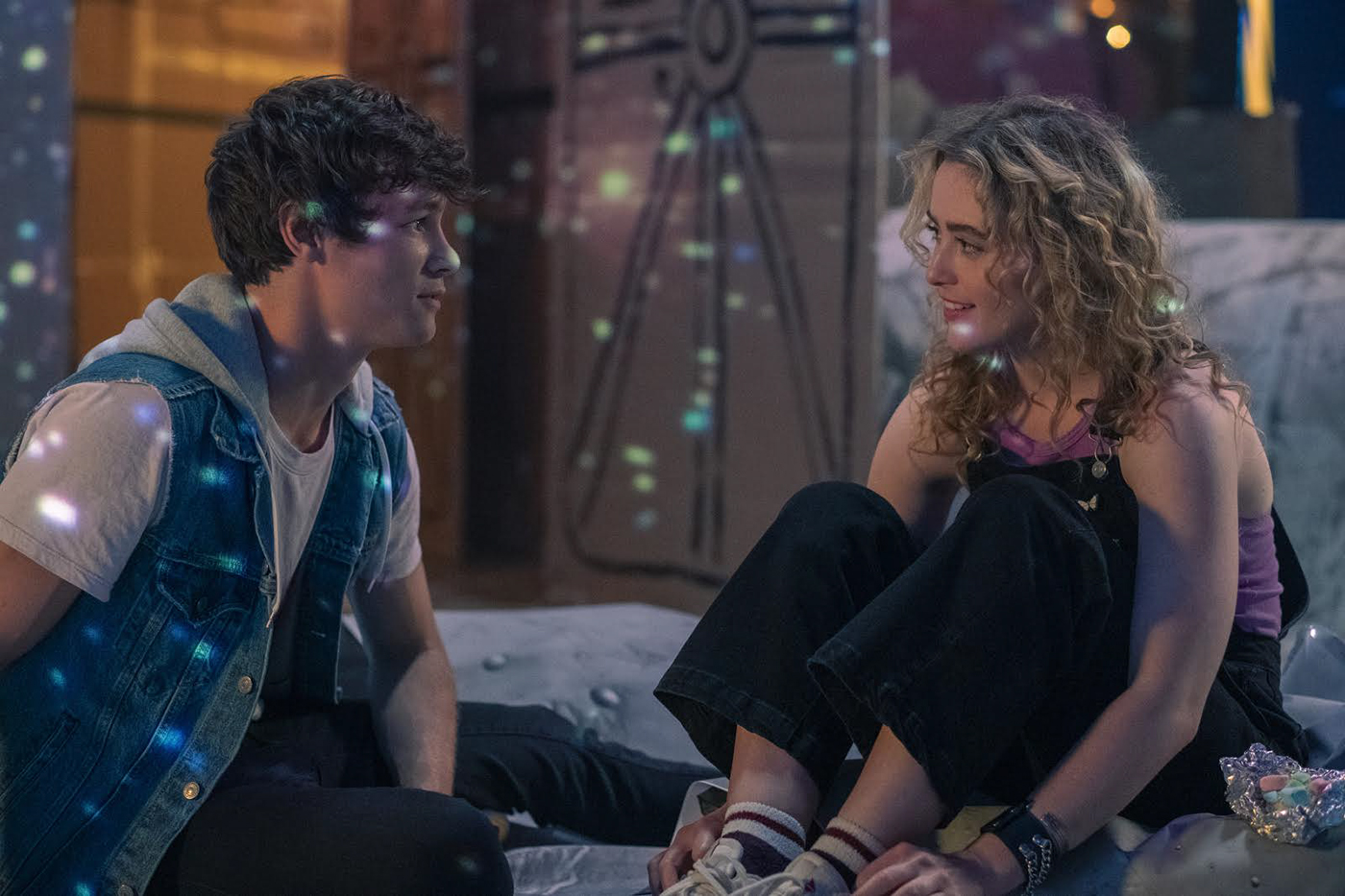 (Courtesy of Dan Anderson)
"The Map of Tiny Perfect Things" shows that growth is necessary even when time stops.
Coming to Amazon Prime Video on Feb. 12, the coming-of-age movie, adapted from a short story of the same name, follows Mark (Kyle Allen), a high schooler reliving the same day on repeat. When he meets Margaret (Kathryn Newton), who is temporally stuck like him, he suggests they find every small, beautiful moment happening in their small town on a never-ending day.
Director Ian Samuels spoke with the Daily Bruin's Rio Deniger about the fast-paced yet playful shooting experience, his favorite parts of the film and what he hopes it will inspire in viewers.
Daily Bruin: What particular themes drew you to this script and its characters?
Ian Samuels: The time loop speaks to the heart of what the characters are going through. We've all had a feeling of heartbreak where we feel stuck. You want to move forward but at the same time, you don't because you don't want to let go of the feeling of love that you have. I remember being a teenager and feeling like my future was so abstract and every day feeling stuck in a cycle of the same day over and over again. These concepts are part of who the characters are.
DB: What changes did screenwriter Lev Grossman make in adapting his short story to film?
IS: The architecture is pretty similar, but the amount of detail and character exploration that (Grossman) could build on for the movie was exciting. Every movie is such an evolution – the casting changes the feeling of the movie and (so does) the location. … When I see the final product and think of the short (story), it's still the same DNA, but it does have its own identity.
[Related: Q&A: Lead actors of 'All My Life' reflect on movie's message and impact]
DB: What influences did you bring to this film?
IS: I have two sides to me. In filmmaking, I love a sense of earnest performance and emotional authenticity … and I (also) love magic. … I think this movie had a nice balance between those two interests of mine: trying always to tell a story that was emotionally true to the characters and work with the actors to get that performance that didn't feel too superficial … and at the same time, deliver on the promise of the time loop and some of the more heightened visuals.
DB: What were the most important sentiments that you wanted to communicate from the script?
IS: (The protagonists') emotional connection. The movie only works if you believe in these two characters and their chemistry and their empathy for each other. That was really important to carry through.
There was (also) a lot of fun and play inherent to the script, so I tried to push that as much as we could. We were shooting this diner scene (where) they were eating ice cream sundaes and to get them to loosen up a little bit I had (Newton and Allen) have a food fight with their cherries and their whipped cream. (I) just tried to bring as much play into the short amount of time that we had, just to bring the spirit of the movie through.
[Related: Sundance 2021 Q&A: Director Debbie Lum talks film following college application process]
DB: How were you able to finish shooting before nonessential work was banned?
IS: We shot for 26 days (before) we were shut down early because of (COVID-19). It was a very strange anticlimactic end to the shoot … everybody was running for their lives to go home. … And because (Newton) had to go … (on to a Netflix show), we (had) moved the shoot up. … We kept going as safely (and) as long as we could because we were so close to finishing. (Producer Aaron Ryder) told me that we (might have been) the last production shooting in America.
DB: What do you hope viewers will take away from "The Map of Tiny Perfect Things"?
IS: There is so much negativity in the world right now, on the news and on the internet. … If you can walk away from this movie feeling inspired to appreciate something positive in the world around you, even privately, to lift your spirits or take the moment … to say to somebody, "Are you OK? What's wrong?" and empathize a little bit more, then that would be a great thing. … I think we need that this year.