Project Memory Co. combines photo books and journaling to create a community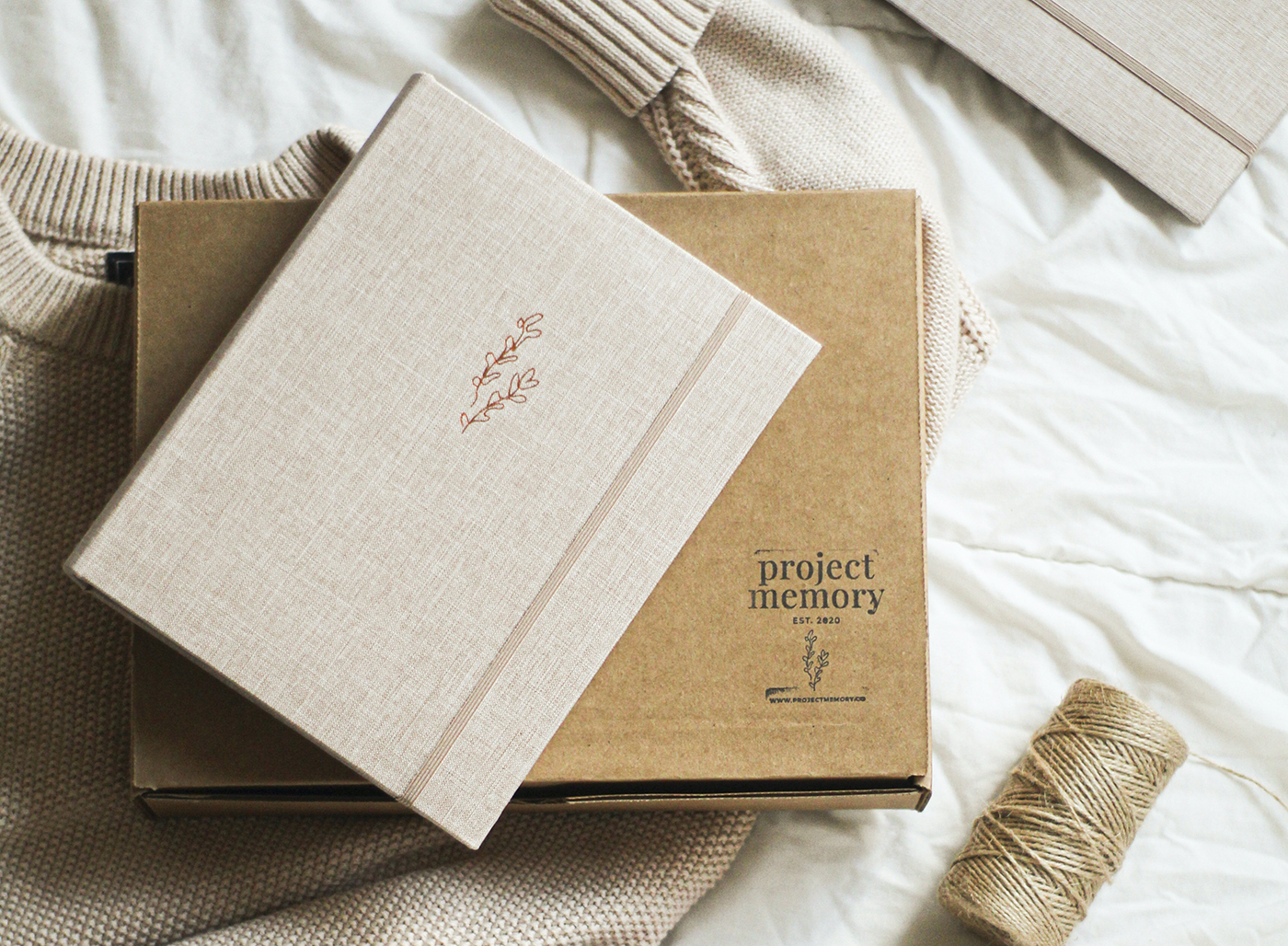 (Courtesy of Aneri Chouhan)
What began as a desire for more aesthetically pleasing photo books has evolved into Project Memory Co.
For alumnae Aneri Chouhan and Samantha Chandra, their business, Project Memory Co., has given them a chance to apply their classroom knowledge to the world of small businesses. While the pandemic delayed post-graduation plans for both founders, Chouhan said it allowed them to develop a brand and begin selling photo journals, a product that is a personal hobby of both founders.
"(During the pandemic), I found myself journaling a lot and printing more pictures of everything good that was happening and sticking (them) in my journal just to keep myself going," Chouhan said. "I realized the importance of just taking the time to celebrate your life and preserving your memories."
After meeting during their time at UCLA while they were working with Bruin Entrepreneurs and taking classes in the entrepreneurship minor, Chouhan said the pair began the company amid the COVID-19 pandemic. Chouhan said the company aims to find a place in the photo journal industry through a community of supporters interested in journaling and documenting memories. Project Memory Co. currently sells photo journals and journal cards, which Chandra said are aimed at bridging the worlds of photo books and bullet journaling.
"It's a more modern, kind of our own take on a photo album, and it is very much inspired by the notebooks that a lot of bullet journalers use," Chandra said. "I think the aesthetics are my favorite part (of the product). Personally, I look at it and I'm happy."
[Related: Gyza Gold promotes wellness with vegan skincare, metaphysical products]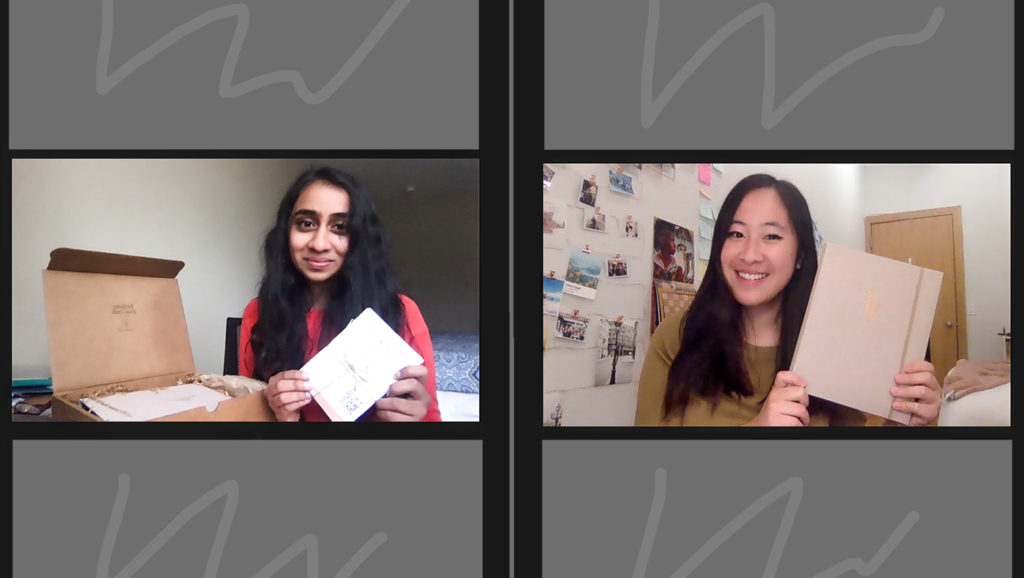 Based on journals the duo liked, they designed their first product: The Chronicle Photo Journal. Chandra said the photo journal had a carefully curated aesthetic, with a cloth-like cover and subtle gold foil designs on the front, back and spine. Additionally, Chandra said she and Chouhan took inspiration from journal brands she had used, specifically Archer and Olive.
The journals come equipped with a flap in the back – which serves as a folder for mementos – and a translucent pocket for a title card in the front. The photo journals themselves contain 10 journal cards that Chouhan said also allow customers to write messages, add drawings or incorporate other elements into their memory books. These features gave the pair a way to tangibly integrate elements from journals and photo books together, Chandra said.
"We are trying to create a community around this," Chandra said. "(We want to create) a brand that encourages memory keeping and encourages people to celebrate their moments in life by taking photos and printing them out so you can discover it again 10 years from now."
The dainty nature of the photo journal was appealing to Pratima Manga, a Project Memory Co. customer and a friend of Chouhan. After hearing about the company from Chouhan, Manga said she bought her own Chronicle Photo Journal to combine her love of journaling and photography. Manga said the photo journal gave her a meaningful way to commemorate her college experience as she recently graduated and moved to a new city, taking many photos with her.
While the team has worked to create such products, Chouhan said it has also been striving to cultivate a community of followers and an overarching brand image. The company operates through various social media platforms to provide customers with memory challenges, spread educational material about assembling photo albums and feature photo journals. Manga said Project Memory Co.'s Instagram challenges have given her a meaningful way to prompt creativity and explore ideas about how to utilize the products the company sells.
"What's really cool is seeing how other people use their Chronicle (Photo) Journals and how (the) brand has grown," Manga said. "Once more and more people started ordering it, I saw that people put their Polaroids in there, (and) I saw the ways that they were journaling on the little cards. It was super inspiring to see the entire community and what they were doing with (the journals)."
[Related: Momo'z Berriez satisfies customers' sweet tooth with chocolate confections]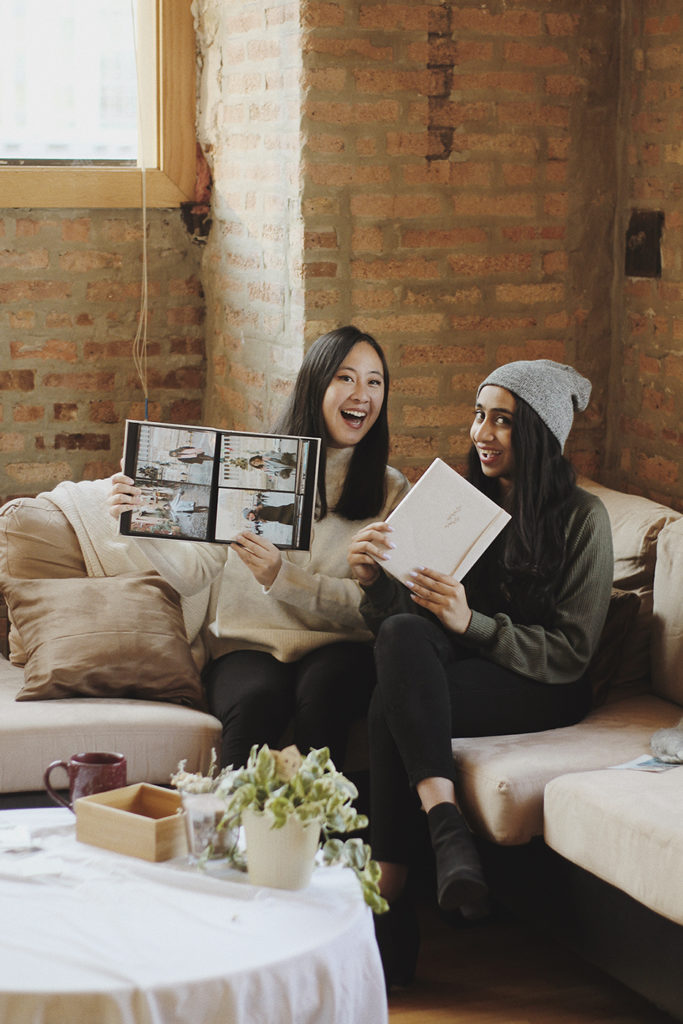 Despite having a strong community of followers, Chouhan said the process of building a business from the ground up forced her and Chandra out of their comfort zones. One of the largest obstacles Chandra said the duo faced was understanding business licenses and working with both state and city regulations. Additionally, Chandra said exploring the world of manufacturing and finding companies willing to produce their product proved to be time consuming.
"I didn't know how to manufacture a photo album," Chandra said. "I was surprised at our ability to be able to just learn as we go. And (regardless of) what happened to us, we just took things step by step."
Moving forward, Chouhan said they hope to continue expanding their brand and product selection. Exploring new ideas such as stickers, Chandra said the pair intends to continue giving customers a platform to share memories and create photo journals while building a basis for the photo journaling industry. Additionally, Chouhan said the company hopes to continue collaborating with customers and small businesses to feature their products on social media.
"We want to make photo journaling a thing," Chouhan said. "I hope to build an even stronger community around it and just bring in more people to get creative and make creativity more accessible to everyone interested."