Week five: Plans for remote summer sessions, hazard pay implemented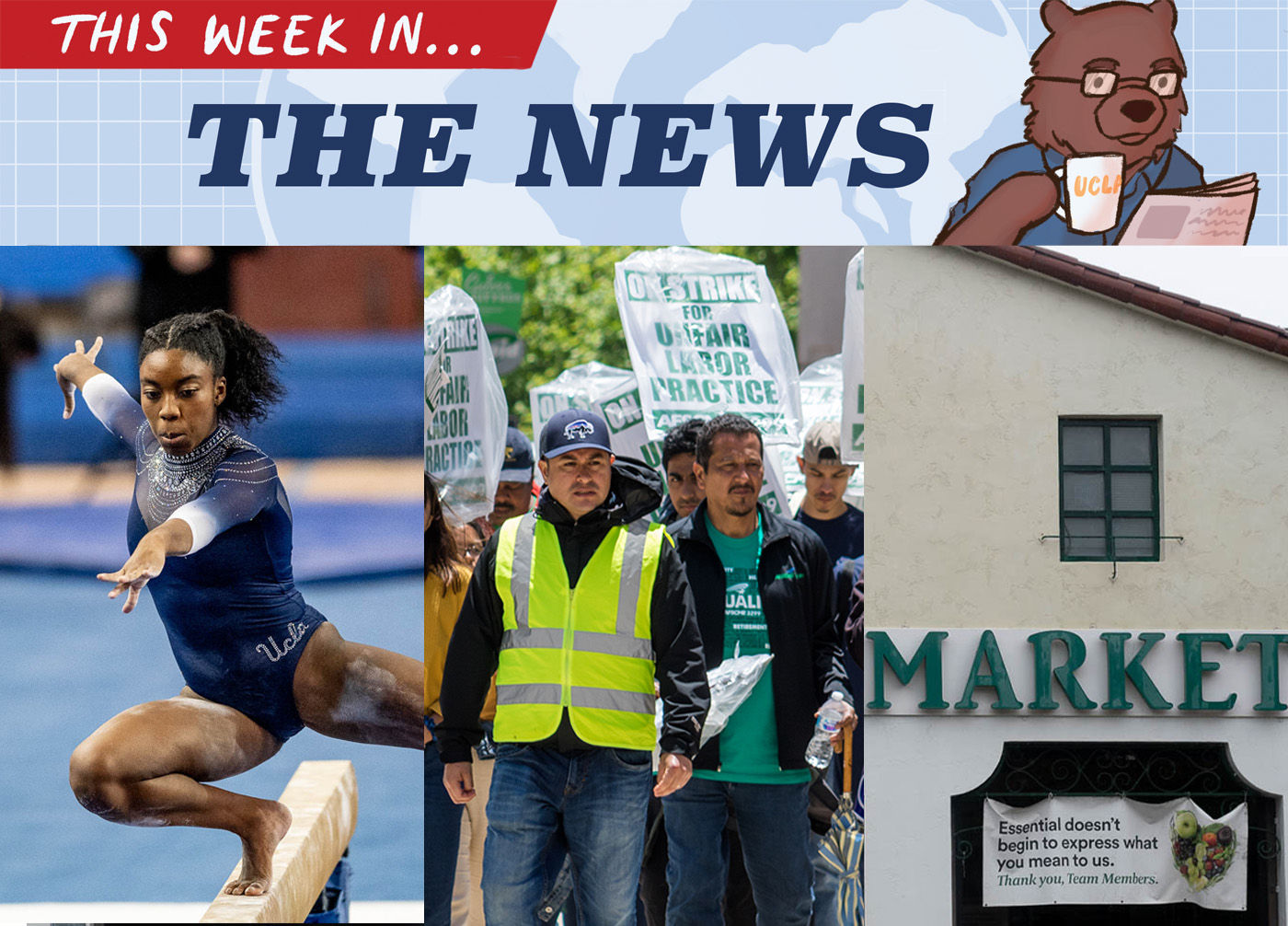 (Left to right: Lauren Man/Assistant Photo editor, Daily Bruin file photo, Lauren Man/Assistant Photo editor)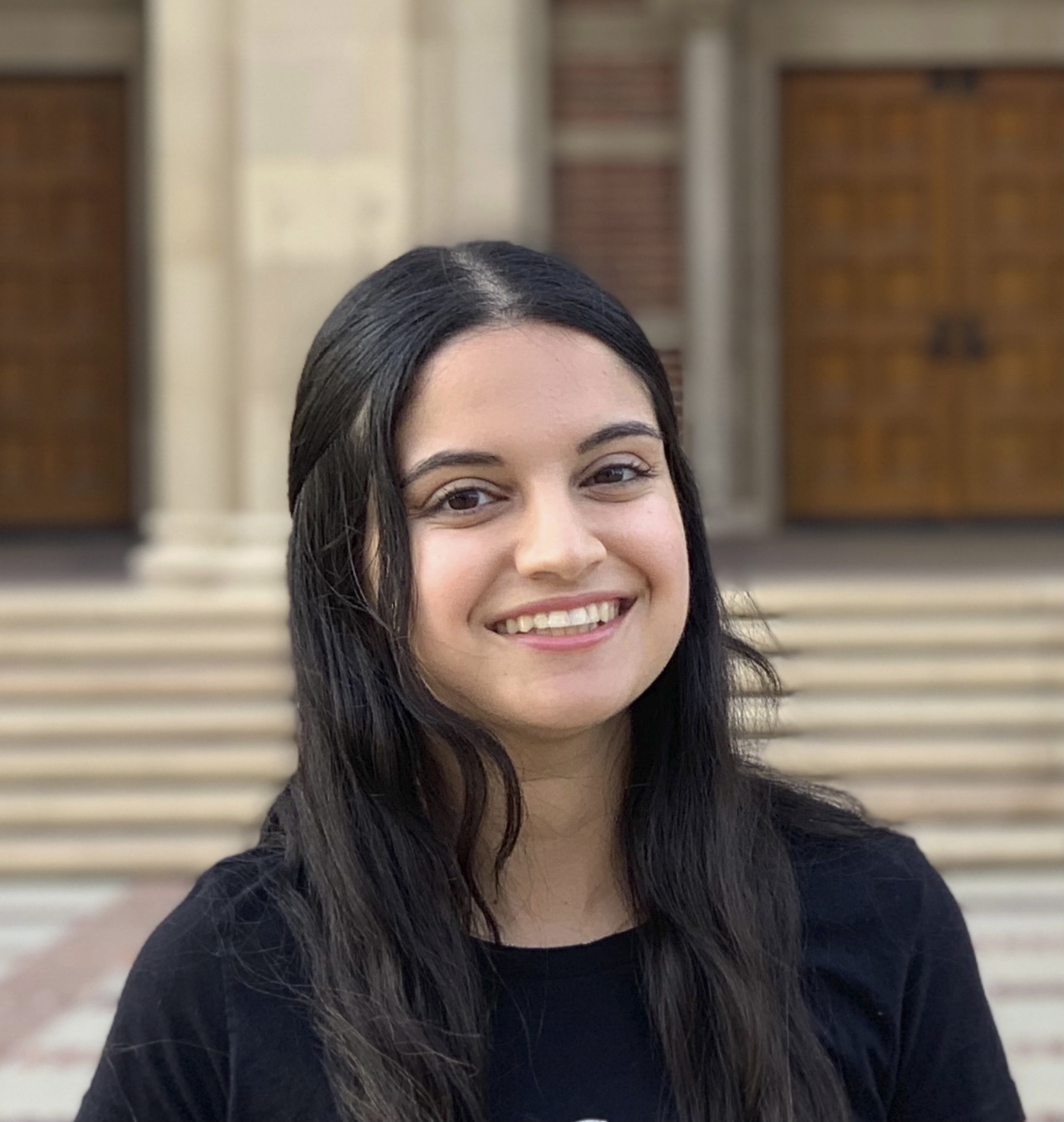 This Week in the News serves as The Quad's space for reflection on current events at and around UCLA. Every week, Daily Bruin staffers will analyze some of the most significant stories to keep readers up to speed.
Week five's news brought both losses and wins. Although Bruins taking summer classes have to endure another quarter of Zoom, the UCLA gymnastics team earned a victory against Arizona this week. Amid midterms also came news from greater Los Angeles and UC labor unions. These are the top stories of the past week.
Around 168,000 freshman and transfer students applied to UCLA for 2021 – a record number of applications and a 24.6% increase compared to last year.
This number includes an increase in applications from historically underrepresented communities. According to UCLA Newsroom, freshman applications from African Americans increased by 48%, while applications from Latinos increased by 33% since 2020. American Indian and Pacific Islander freshman applications increased by 16% and 34%, respectively.
This increase was also seen in transfer students, with 8% more African American transfer students and 10% more Latino transfer students applying to UCLA this year compared to last year, according to the UCLA Newsroom.
Youlonda Copeland-Morgan, the vice provost for enrollment management said these increases may be attributed to virtual outreach which increased their geographical reach. The dismissal of standardized testing in admissions requirements likely caused an influx of applicants as well.
University administrators announced Jan. 28 that summer session classes will be mostly remote.
Vice provost and executive vice chancellor Emily Carter said in an email that courses training students for essential workforce positions may be in person or in a hybrid format.
In the meantime, UCLA hopes to return to mostly in-person classes by fall 2021. Students will be able to receive COVID-19 vaccines at UCLA free of charge. However, a plan or timeline for vaccination distribution has yet to be announced.
In October, the University of California Office of the President proposed a plan to remove five paid days from a worker's schedule. However, UC labor unions have expressed that this proposition may be damaging to employees who are already struggling financially.
The proposition acts as a curtailment plan by shortening an employee's workload and consequently decreasing their income. For UC employees, this curtailment period would occur between Christmas and New Year's.
The proposal will separate employees into salary-based tiers. While lower-wage employees can still receive income in exchange for their leave days, higher-wage employees will have to take off all five days of curtailment unpaid.
Neither tier has met this proposal with open arms. The UC Union Coalition wrote a letter to the UC Board of Regents detailing their reasons for protest against the curtailment proposal, such as its detrimental effects on lower-income employees and women who need income and time off for child care.
Ten labor unions signed the letter. Jesus Mathus, an organizer for one of the unions that signed the letter, Teamsters Local 2010, said it is wrong to target the lowest-paid employees for curtailment when the UC has other options, such as using its reserves, refinancing its debts and reducing the number of excessive compensations given to the UC's management and executives.
The Los Angeles City Council unanimously voted Tuesday to increase the hourly wage of grocery and drug retail workers by $5.
This action stems from the fact that grocery store workers are five times more likely to contract COVID-19, and should thus be compensated for this risk.
Once officially set into motion, the change will impact grocery and drug-related stores that have more than 300 employees nationwide or more than 10 employees on site.
These changes are government-mandated, rather than government-funded. Consequently, push back has been seen from some large retail and grocery companies.
For instance, the supermarket chain Kroger said it will close a Ralphs and a Food 4 Less location in Long Beach as a result of the new law ordering an additional $4 of hazard pay. Meanwhile, the California Grocers Association found the hazard pay ordinance unconstitutional and filed a lawsuit against the city of Long Beach in January.
In the wake of the COVID-19 pandemic, voluntary hero pay was given to frontline workers from retailers across the country. However, most of this extra payment has since been discontinued.
No. 11 UCLA gymnastics secured their first road win and second victory of the season against No.15 Arizona.
The Bruins showed particular success on the beam rotations, winning a season-high event-score, in addition to having three gymnasts exceed a 9.900 score.
During the vault rotation, in which both teams were tied at 48.975, all five competing gymnasts scored above 9.800. On floor rotations, similar success was earned as the team culminated a score of 49.250. Gymnast Nia Dennis — who recently went viral for her floor routine — earned a 9.950 on floor.
The UCLA gymnasts are scheduled to hit the floor again Feb. 10 against BYU and Feb. 14 against Washington.