UCLA discusses student COVID-19 vaccine availability at virtual town hall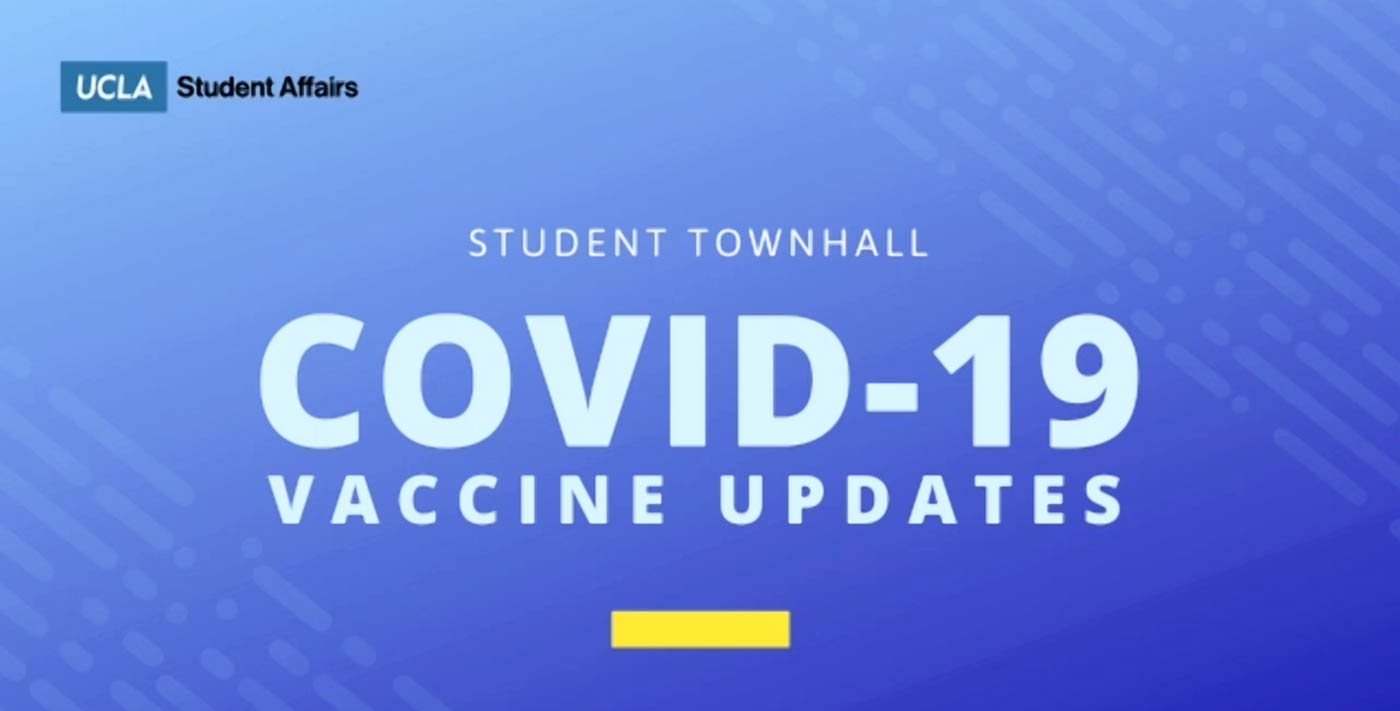 UCLA is planning to give students COVID-19 vaccinations for free, administrators said at a town hall Monday. Students who graduate in June can receive the vaccine for free until the start of the fall 2021 quarter. (Noah Danesh/Daily Bruin contributor)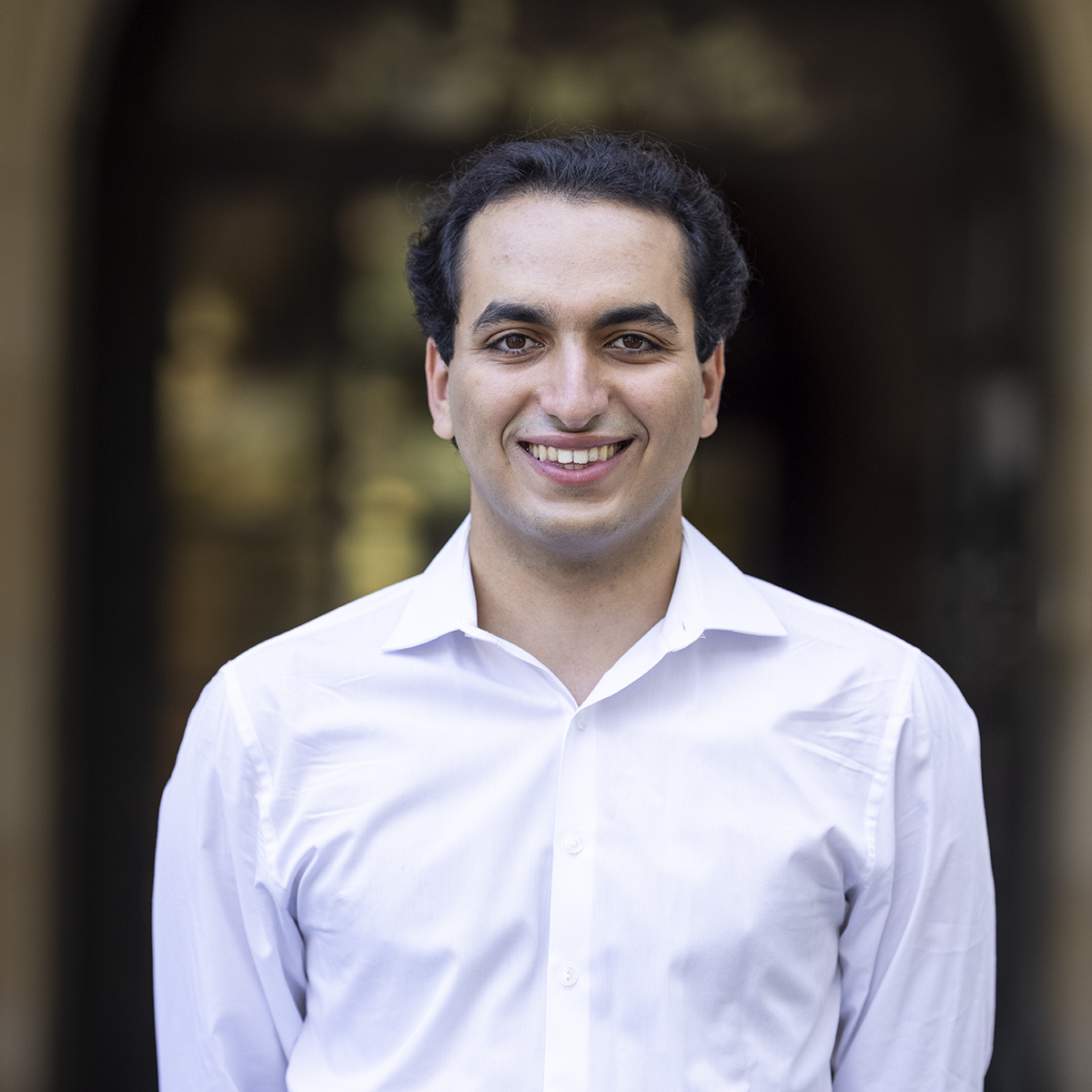 This post was updated Jan. 31 at 8:39 p.m.
UCLA is planning to give students COVID-19 vaccinations at no cost, though the university does not have a timeline for when students may receive a vaccination, administrators said at a virtual town hall Monday.
Students who receive the vaccine on campus will not have to pay out-of-pocket costs to receive the vaccine, said John Bollard, the co-executive director of the Arthur Ashe Student Health and Wellness Center, at the event. Students who have the UC Student Health Insurance Plan who want to receive a vaccine at an off-campus site can contact the Ashe Center to receive a referral to cover the administrative costs for the vaccination, Bollard said.
Students who graduate in June will still be eligible to get the vaccine for free at UCLA until the start of the fall 2021 quarter, Bollard added.
However, UCLA does not have a timeline for when students could start to receive COVID-19 vaccines because the university does not know when the current phase of vaccine distribution will end, said William Dunne, the administrative director for emergency preparedness, safety and security services at UCLA Health, at the event.
Los Angeles County uses a four-stage phase system to distribute its vaccines. The first phase, Phase 1A, includes health care workers and residents of assisted living facilities, which is followed by Phase 1B, which prioritizes people over 65, essential workers and higher education staff. UCLA Health began Phase 1B vaccinations for patients over 65 years old in mid-January, Dunne said.
[Related link: UCLA announces its vaccination plan for faculty and staff]
Administrators have not decided whether COVID-19 vaccinations will be required for students living on campus, assistant vice chancellor of student development Suzanne Seplow said at the town hall.
COVID-19 vaccines are not mandatory for staff because the FDA approved the vaccines using emergency use authorizations, Dunne said.
Chancellor Gene Block said at the town hall that vaccinations will be critical in bringing students back to campus in the fall.
"I truly believe we are beginning to see the light at the end of this very long tunnel," Block said. "Vaccination clearly is going to provide the quickest path to bringing Bruins back to the UCLA campus for in-person instruction hopefully this fall."
UCLA is planning to return to mostly in-person classes in the fall 2021 quarter.
Safety protocols, such as mask wearing and social distancing, will likely remain in place after students and faculty begin receiving vaccines because research is limited on whether vaccinations stop transmission of COVID-19, said Edith Flores, a primary care physician at the Ashe Center, at the town hall.
[Related link: Student leaders voice questions, expectations regarding UCLA's vaccination plans]
Students who have had COVID-19 should still receive a vaccination, said Annabelle De St. Maurice, the co-chief infection prevention officer for UCLA Health, at the town hall. The natural immunity people acquire after an infection will vary based on the severity of the disease, and the vaccine will likely provide stronger protection than a natural infection, she added.
International students and out-of-state students should take the vaccines in their home country or state if they have the opportunity, Dunne said.
Naomi Riley, the Undergraduate Students Association Council president, said in an interview that she discussed a potential vaccine dashboard with the UCLA COVID-19 Response and Recovery Task Force, which could provide updated information on the number of vaccines administered at UCLA and inform students when they can expect to receive a vaccine.
The university's plan to return to campus could also overlook certain vulnerable student populations who still have health concerns and immunocompromised students, said Riley, a fourth-year political science student. Riley added that she would like the university to preserve an option for students to take their courses online if they are not comfortable with in-person instruction.
Jean Paul Santos, the Graduate Students Association president, said in an interview that he is concerned the UC will not be able to distribute the full two doses of vaccines to the campus community in time for campus to reopen in the fall.
"A lot of this really hinges on … how we can vaccinate our student body, our staff and faculty," said Santos, an engineering graduate student. "I just don't know if that's going to happen in the next eight months."
Block said at the town hall that while protective measures like masking and social distancing will need to continue, the vaccines hold great promise.
"Vaccinations are going to be key to achieving herd immunity and allowing us to operate in a safe environment," Block said.
Contributing reports by Genesis Qu, Campus politics editor.
.