Biden's nominee for secretary of education draws support from students, faculty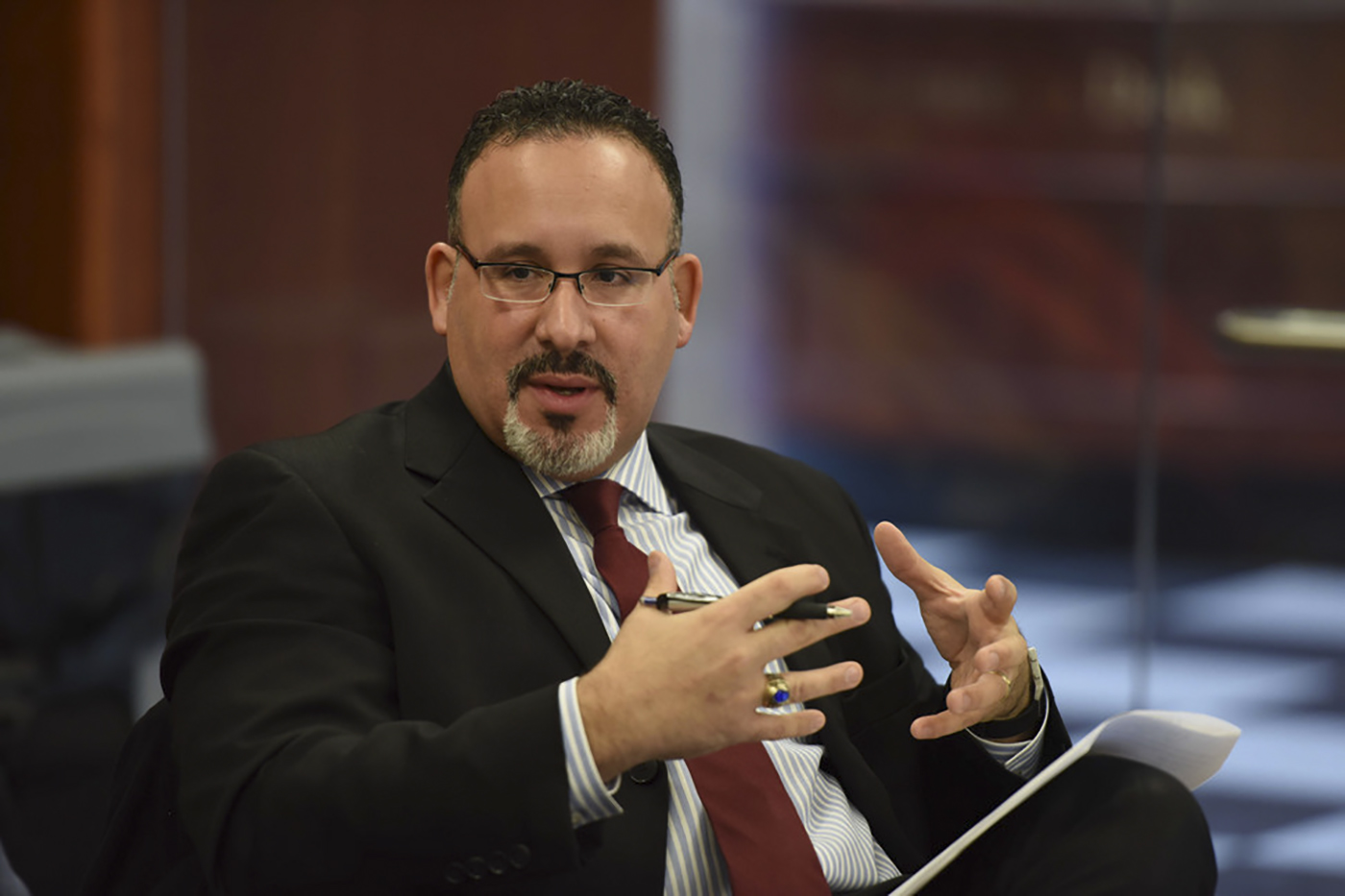 UCLA faculty and students said Miguel Cardona, President Joe Biden's nomination for secretary of education, is a promising choice. (Courtesy of Ryan Glista/University of Connecticut Neag School of Education)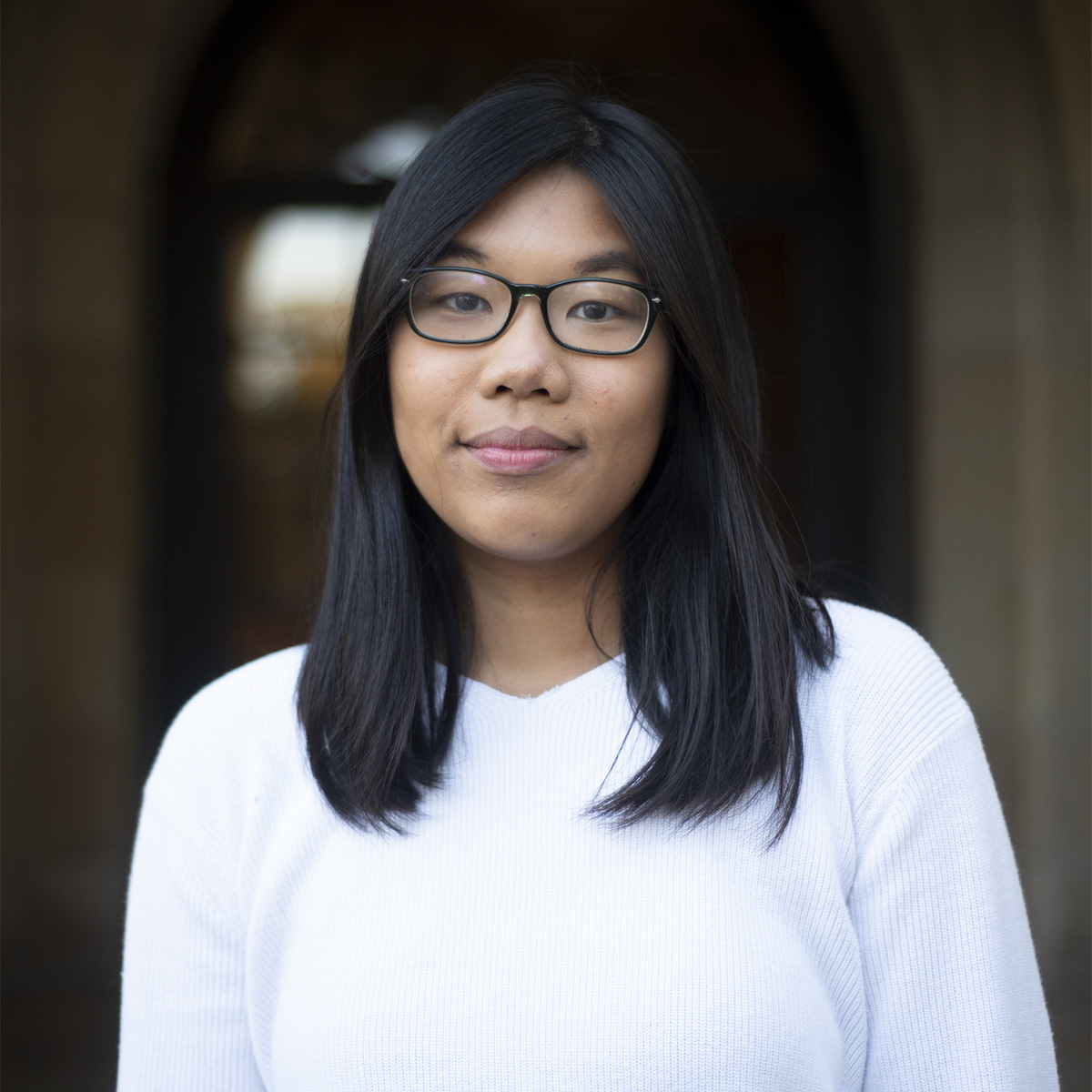 President Joe Biden's nomination of Miguel Cardona to be the next secretary of education is a promising choice, UCLA faculty and students said.
Cardona previously taught as a fourth-grade teacher and is currently Connecticut's commissioner of education. As the secretary of education, Cardona plans to lead Biden's efforts to reopen schools by the end of his first 100 days, make public universities tuition-free for families earning less than $125,000 and cut student loan payments in half, Biden said at a press event in December.
The Senate needs to confirm the appointment before Cardona can take office. There is not a set date for Cardona's confirmation hearing, but the Senate began confirmation hearings for Biden's other nominations Tuesday.
Biden said at the press event that it was crucial for him to pick a person who has taught in a classroom before as the next secretary of education.
"We need someone who gets that education isn't just what we do as a nation, it's who we are. … It was the reason why we got propelled in the 20th century to begin to lead the world economically," Biden said.
Issues within the education system, such as inaccessible college education, have been ignored for too long, and the U.S. education system needs to be revamped after the pandemic, Cardona said at the press event.
Bill Purdy, an education lecturer at UCLA, said Cardona is an exciting pick because he will advocate for public schools and will be open to listening to college and university needs.
"The most important policies that we need to implement in higher education are those that are going to support first-generation students," Purdy said. "Cardona is a first-generation college graduate, and he's lived this experience. And so he's going to be a champion and advocate for first-generation college students."
People have expressed concerns that Cardona might only focus on K-12 schools, but it is important to note the rest of Cardona's office has not been chosen, Purdy said.
Cardona will likely have an undersecretary of education who specializes in higher education, along with the support of Jill Biden, a community college professor, Purdy said.
Val Rust, an education professor emeritus at UCLA, said there may be more support for public schools and UCLA may see an increase in research funds under Cardona.
Former Secretary of Education Betsy DeVos' policies paid too much attention to private institutions and charter schools when only a small percentage of students in the U.S. attend private schools, Rust said.
Cardona focused on achievement disparities in the past and is likely to lead a shift toward education policies that support underachieving students and immigrant communities, Rust said.
Joshua Lewis, the University of California Student Association government relations committee chair, said if Cardona is progressive on issues like financial aid reform and strengthening protections for undocumented and international students, it could undo changes done by DeVos.
Lewis, a third-year political science student at UC Berkeley, added DeVos and her office were reluctant to meet with college students and so UCSA's advocacy was focused on preserving basic student protections against changes implemented by DeVos. On the other hand, Cardona has already expressed a desire to engage with student leaders, Lewis said.
UCSA President Aidan Arasasingham said he will try to schedule a meeting with Cardona after he is sworn into office and hopes Cardona will support student issues such as rolling back the Title IX provisions made by DeVos.
However, Arasasingham, a fourth-year global studies student, said he is unsure how soon these issues can be addressed if the confirmation is delayed because of the ongoing impeachment of former President Donald Trump.
The longer it takes for Cardona to be confirmed, the longer UCLA students will have to go without additional COVID-19 relief, he said.
UCLA has been allocated approximately $18 million in emergency financial aid for students, but it cannot be dispersed until there is an education secretary to approve it, Arasasingham added. DeVos resigned effective Jan. 8, citing Trump's part in instigating the Jan. 6 U.S. Capitol riots.
"Every day that we don't have a permanent secretary of education is a day that slows down our progress," Arasasingham said.
Purdy said he has high hopes for Cardona since he has a reputation for trying to keep a fair perspective on issues.
"He's going to help guarantee the success of this really vital population of students in the future," Purdy said.
Tran was the 2021-2022 national news and higher education editor in addition to being a contributor for Enterprise. She was also a fourth-year political science student at UCLA.
Tran was the 2021-2022 national news and higher education editor in addition to being a contributor for Enterprise. She was also a fourth-year political science student at UCLA.