Outfest aims to increase accessibility to LGBTQ+ programming with streaming service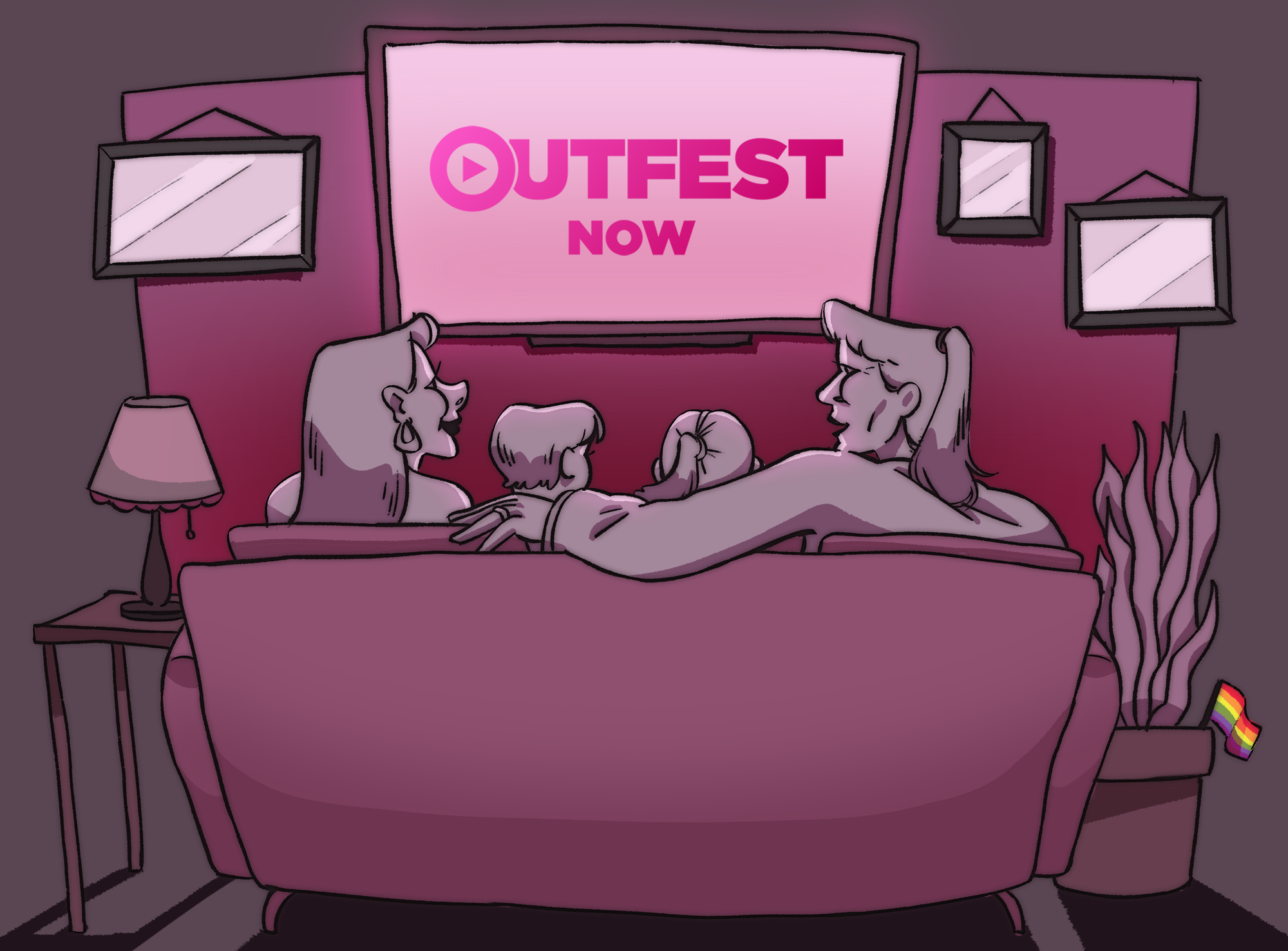 (Anubha Gupta/Daily Bruin)
Correction: The original version of this article incorrectly stated Outfest has worked with the UCLA School of Theater, Film and Television to preserve LGBTQ+ media. In fact, Outfest has worked with the UCLA Film & Television Archive to preserve LGBTQ+ media.
This post was updated Jan. 21 at 8:32 p.m.
Outfest is making LGBTQ+ programming more accessible through the launch of its own streaming platform.
The nonprofit entertainment organization started Outfest Now in October, which has a library of over 150 movies, shows and short films created by and featuring LGBTQ+ artists. In order to further diversify its selection this year, Outfest hopes to soon integrate its archived films from the Outfest UCLA Legacy Project onto the new streaming site, said Damien Navarro, the executive director of Outfest.
Tarah Malhotra-Feinberg, the director of Outfest's digital strategy, said in an industry in which profits and popularity often outweigh the significance of diversity and inclusion, Outfest offers a platform for marginalized creators to share their works and get noticed by major networks and studios.
[Related: Alumni will rewrite traditional LGBTQ narratives in Outfest short films]
"We've been around for 38 years, going on 39, and there have certainly been different ebbs and flows of the program and the organization offerings and how we support the community," Malhotra-Feinberg said. "I think this is a time in history when a lot of nonprofits – and specifically a lot of film festivals – are really in this place where they're saying, 'What do I need to do to survive?'"
One facet of Outfest's work to uplift LGBTQ+ creators comes from the Outfest UCLA Legacy Project. Since 2005, Outfest has worked with the UCLA Film & Television Archive, a division of UCLA Library, to preserve and protect more than 41,000 pieces of LGBTQ+ media. The project was the first of its kind and now also holds the distinction of being the world's largest and most comprehensive publicly accessible LGBTQ+ film archive, Navarro said.
"We typically … have at least one position that works … between UCLA and ourselves as a liaison for the program," Navarro said, "(We want) to be sure that we are identifying films that we would like to restore or films that we would like to exhibit that have been restored in order to keep bringing attention to how critical this particular mission is for our community and the general public."
Legacy Project titles are usually accessible through UCLA's Archive Research and Study Center, though these offices are closed until further notice because of the COVID-19 pandemic. Such gaps in accessibility are what Outfest Now aims to partially fill. Navarro said the nonprofit's main priority for the beginning of 2021 is to begin sharing many of these archived films via the streaming service.
Before the pandemic, Outfest's efforts to increase LGBTQ+ visibility in Hollywood were typically fronted by two flagship film festivals – Outfest Los Angeles and Outfest Fusion. After these festivals were forced to transition online because of the COVID-19 pandemic, the organization noticed the potential of the digital realm, said Daniel Crooke, Outfest's programming coordinator.
[Related: Q&A: 'Framing Agnes' producer talks truth-telling, importance of representation in film]
With the new streaming platform, Crooke said Outfest can now amplify the voices of LGBTQ+ creators year-round – even outside of awards and festival seasons. Additionally, the nonprofit does not want to compete with streaming giants such as Netflix and Hulu but rather partner with these companies to curate films depicting as many unique LGBTQ+ experiences and viewpoints as possible, Malhotra-Feinberg said.
"We are an exhibitor," Malhotra-Feinberg said. "(This) means that we are creating an opportunity to showcase the most important life-changing work – life-saving work in certain cases – for this community, from wherever it comes from."
Crooke, who curates and maintains Outfest Now's library of films, said such works can even come from student filmmakers. Outfest welcomes submissions for its festivals and streaming platform from anyone who feels like they have a unique experience to chronicle and immortalize through film, he said.
"Authenticity above all is what shines true for me," Crooke said. "There have been films over the years that we have programmed at Los Angeles that maybe didn't have the most revolutionary style of cinematography, but the characters on the screen spoke to an experience with so much heart and so much authenticity that it's a no-brainer to program."
Additionally, Outfest Now features weekly community events that give audiences the opportunity to interact live with some of their favorite LGBTQ+ creators, Crooke said. The platform hosts livestreams twice a week that often involve watch parties or Q&A's with filmmakers and actors. Ultimately, Navarro said Outfest hopes its outreach efforts will attract the next generation of creatives.
"We want to level the playing field," Navarro said, "(We) know that we have resources that are specific to not only support our community but the wider community as well in order to help diversify the studio and entertainment industry."