Opinion: Disability Cultural Center would provide much-needed space for community on campus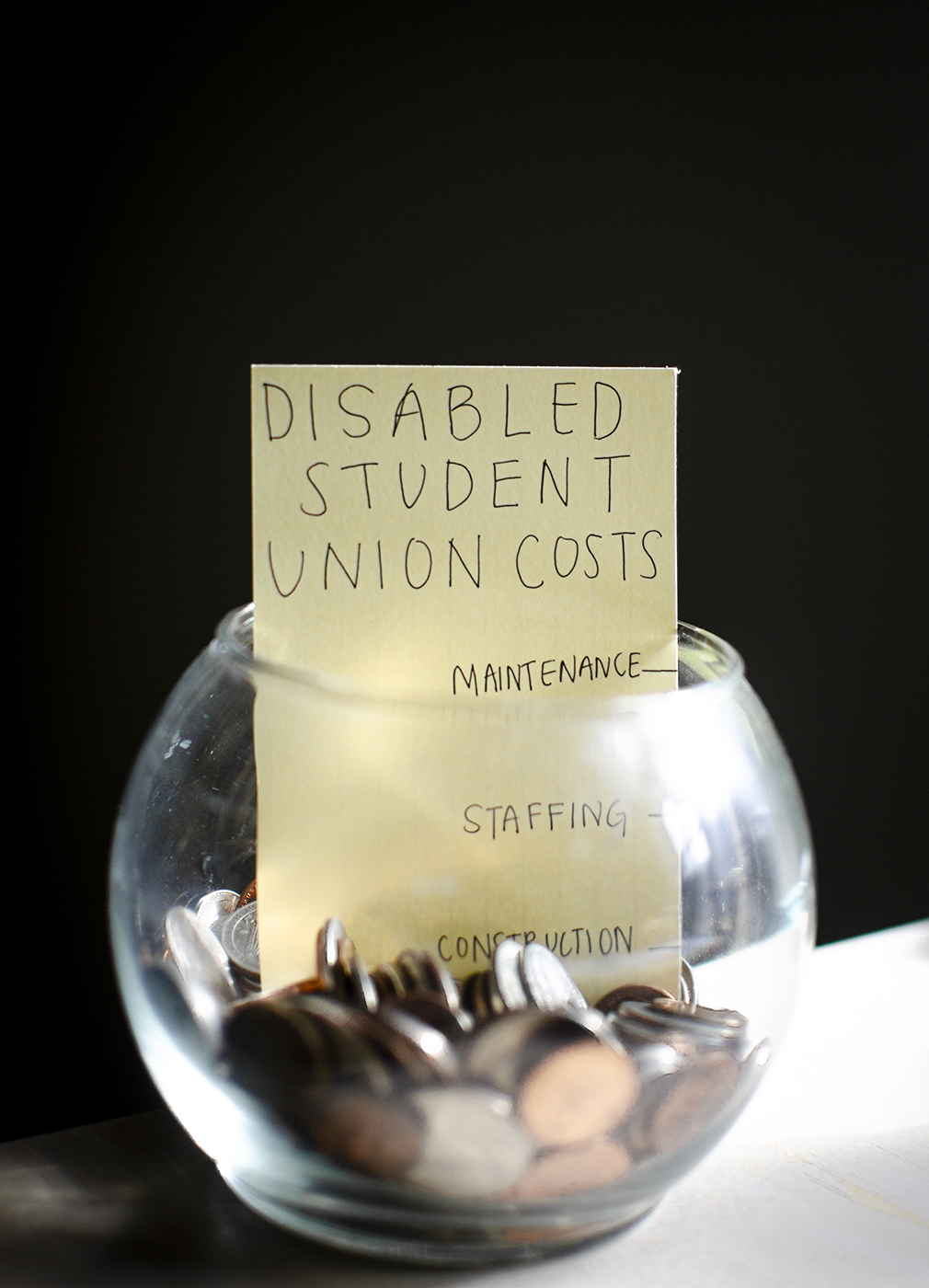 What is a home without a space to call one? An established Disability Cultural Center on campus could give that to students with disabilities on such a large and busy campus. (Kanishka Mehra/Photo editor)
Correction: The original version of this article incorrectly stated UCLA set aside $35,000 for renovations on the Center for Accessible Education. In fact, UCLA set aside $5,000 on renovations and the Undergraduate Students Association Council set aside $30,000.
This post was updated Jan. 8 at 8:54 p.m.
Navigating the ableist nature of higher education in UCLA's sprawling campus is a challenging feat for students with disabilities.
Now, the university has an opportunity to help.
The Disabled Student Union at UCLA is currently advocating to establish a Disability Cultural Center on campus. Lily Shaw, a student disability leader at UCLA who died in August, started the movement to secure a physical space for students with disabilities. A GoFundMe in her honor has already raised more than $27,000.
These funds are enough to cover the initial costs of construction, but there are other barriers in place — finding a location, providing staff and maintaining the center for years to come. Though student leaders do not anticipate the center to cost as much as the near $600,000 UC Berkeley spent on its own DCC, a full-time staff member alone would cost about $60,000 a year.
Administrators have made it clear that they are dedicated to supporting a diverse student body. They now must put action behind their words by securing a space for a DCC and, more importantly, providing a regular revenue stream for maintaining this center that will empower students with disabilities.
Even before the pandemic, resources for students with disabilities at UCLA have largely been online only. But if remote learning has taught us anything, it's that online resources just don't hold up to their real-life counterparts — physical space on UCLA's campus is invaluable for students with disabilities to find a community.
"As a disabled student, it took me about a year at UCLA to find and actually become friends with another disabled student," said Quinn O'Connor, a third-year theater student and co-founder of the DSU. "I know that's the same for a lot of disabled students that I know. It is just so hard for us to find that community."
This is why the DCC is essential to the success of the disability community on campus. College can quickly become an isolating experience for any student, and the inherently ableist nature of higher education does not make life any easier for students with disabilities. A commitment from administrators to help maintain a DCC is the bare minimum.
And in doing so, UCLA can also help them even after they graduate.
"People will feel more acclimated at UCLA in general, and feel more at home, but also feel more prepared to go into a world that is really not built for people with disabilities," said Sachi Cooper, third-year geography student and the 2020-2021 Undergraduate Students Association Council Facilities commissioner.
Efforts like establishing a DCC can help make higher education more accessible, and the number of students with disabilities who are admitted to UCLA will grow. The University of California's recent decision to eliminate standardized testing use by 2024 is just one example of a hopefully growing tide to make its campuses more finely attuned to the needs of students with disabilities.
But it shouldn't stop there. More needs to be done.
"The number of disabled students coming to higher ed is just going to increase, and nothing has really been done to further support that community," O'Connor said.
UCLA must ensure that after students go through the admissions process, the campus they can call home for four years is equitable and welcoming. A fully funded center dedicated to the needs of students with disabilities will guarantee them a space to build friendship and unity — a foundational part of any student's college experience.
"(The DCC) should be a space where students can really feel at home to talk about their struggles, but also to just talk about how amazing they are both culturally and in the community space and as students," Cooper said.
UCLA cannot flourish unless its student body does — supporting its disability community will only enhance the quality and equity of a UCLA education.
"We hope that as much as we're kind of putting pressure for this project to happen, that administration will realize what good it will do them in years to come," Cooper said. "It supports students that are here, but it supports students that are going to come in the future."
To be fair, UCLA administrators have already set aside $5,000 for renovations on the Center for Accessible Education to make it more accessible and welcoming for students with disabilities.
The CAE lobby will be a space for multipurpose use, including an after-hours programming space, said the Office of the Dean of Students in an emailed statement.
Despite the CAE already providing information about accommodations and aid to students with disabilities, it does not provide the sense of kinship and community that a DCC would.
UCLA purportedly champions equity and diversity. Committing to providing a space and maintenance for a DCC would be a great way for UCLA to finally put action behind these values.
Otherwise, its words will remain empty.