Lily Shaw's inclusive, inspirational leadership leaves lasting impact on community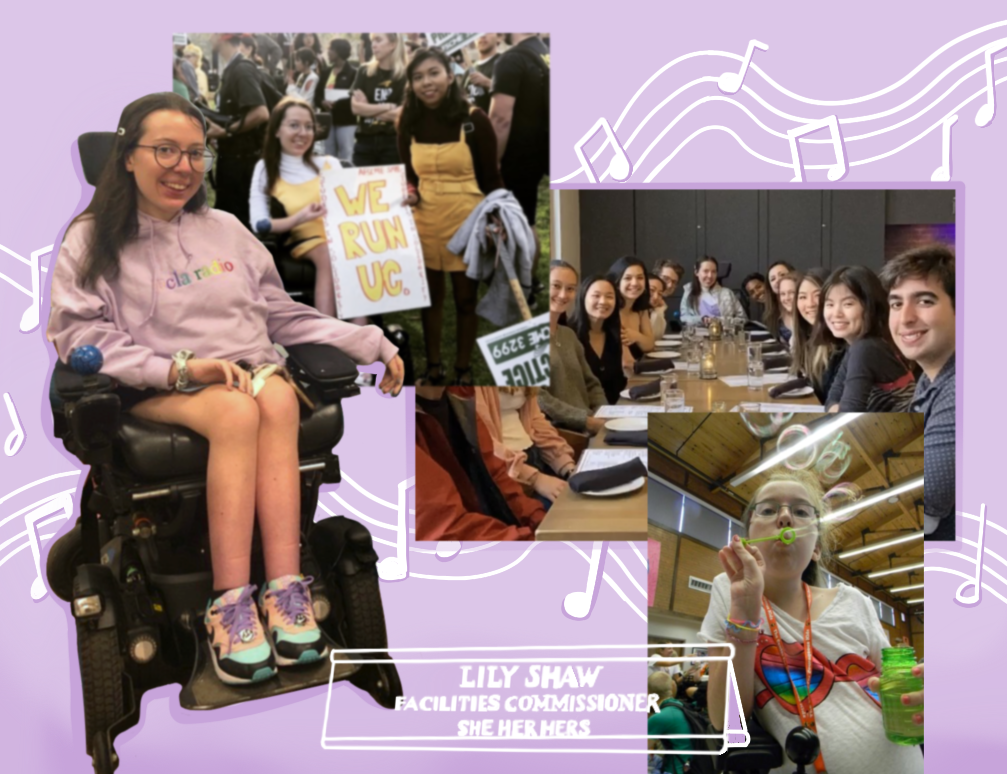 Lily Shaw, a recent graduate, died on Aug. 19 at the age of 22. (From left to right: photos courtesy of the Undergraduate Students Association Council's Facilities Commission, Johana Guerra Martinez, the Undergraduate Students Association Council's Facilities Commission, Brittany Craig; photo illustration by Emily Dembinski/Illustrations director)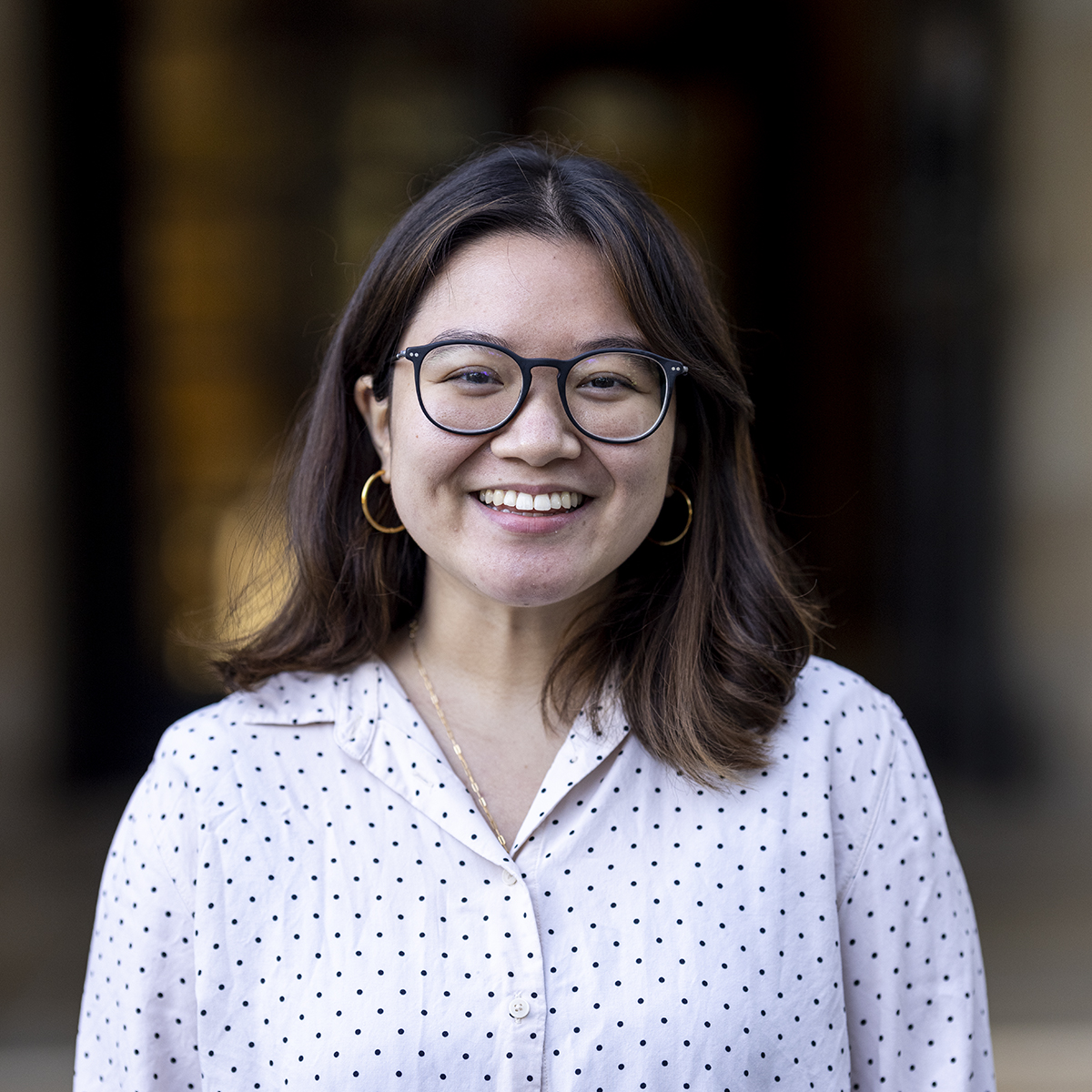 Lily Shaw was going to change the world.
"Everyone that knew Lily knew she was going to change the world, because she had the power, knowledge and drive to do it," said Andy Mansur, Shaw's close friend and a third-year psychology student.
And she did, Mansur said.
Shaw, a recent political science graduate, died in Nashville, Tennessee, on Aug. 19 at the age of 22. Her family hosted a memorial service Tuesday, which was live streamed on YouTube.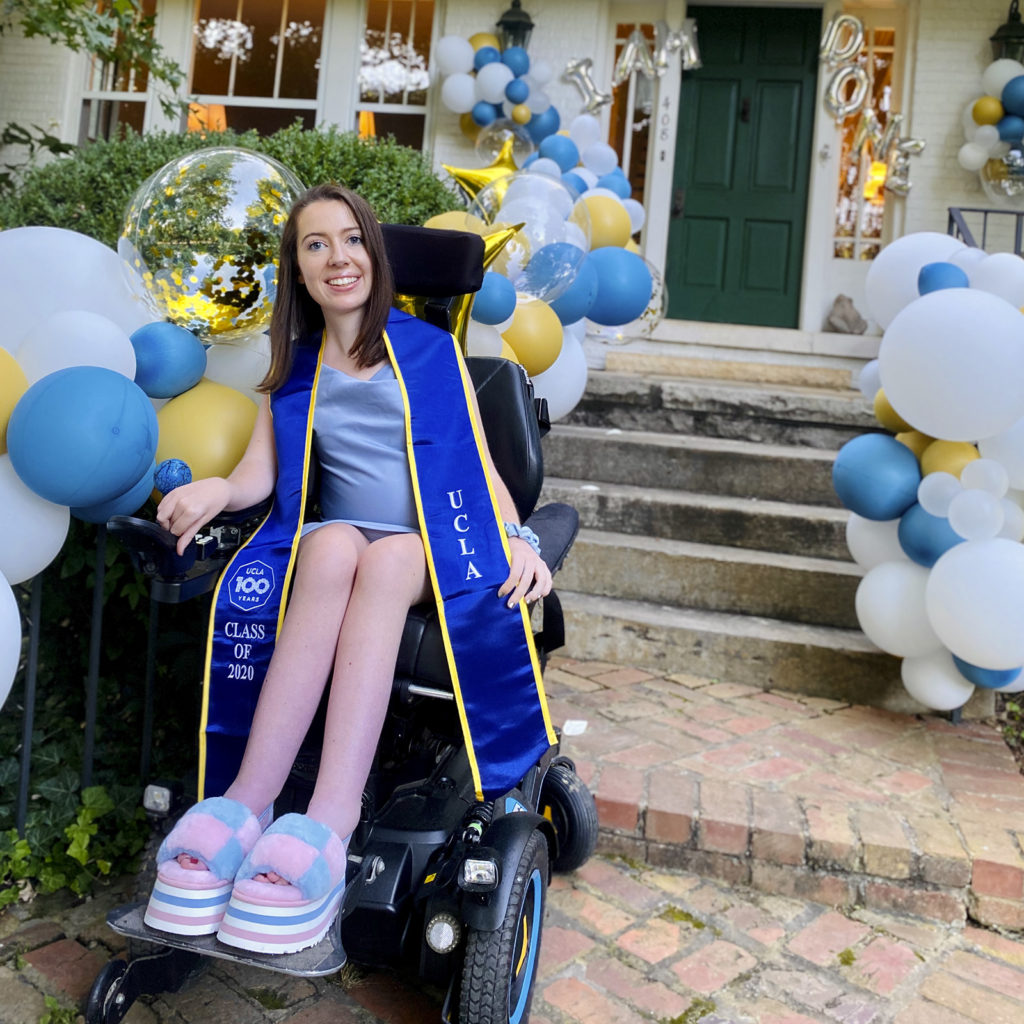 The service was held at Lily's Garden Playground, one of Tennessee's first fully accessible playgrounds, which was named after her in 2002 when Shaw was 4 years old. Shaw's mother, Lynn Shaw, commissioned the Orion Builders to construct the playground so Shaw and her able-bodied brothers could play together.
Shaw's family and friends remember her as a passionate advocate for marginalized communities who empowered many in her efforts for social justice and influenced people to become socially conscious.
"She set an impossibly high standard for us all to live up to because she always did so much and accomplished so much," said Shaw's father, John Shaw. "Metaphorically speaking, and also, literally in the sense that she had a wheelchair that went way faster than we could walk."
At UCLA, Shaw was a radio host, events manager and part of the board of directors at UCLA Radio, and the 2019-2020 Undergraduate Students Association Council Facilities commissioner. She was also a member of the Alpha Delta Pi sorority.
Shaw influenced the hiring process at UCLA Radio to be more inclusive of people of color, said Mansur, a former UCLA Radio events manager.
For example, Shaw brought up how the underground alternative rock music genre, in which white people are its primary audience base and musicians, dominated the organization, Mansur said. Shaw wanted to give people who were not a part of the alternative scene an equal chance to join and play music at UCLA Radio, Mansur added.
When Mansur was a freshman in 2018, Shaw, then the events manager at UCLA Radio, offered more types of events to accommodate people of all personalities, Mansur said. For example, she organized small gatherings, such as wine and craft nights, to include introverted people, Mansur said. Before Shaw, most events were parties, Mansur added.
Shaw's primary goal was to ensure everyone felt comfortable, Mansur said.
"She was this white girl from Tennessee and she was so concerned for me," Mansur said. "So mindful of other people's realities and she just wanted to make radio extremely inclusive for minorities … she just really wanted to make a space for everybody."
She also hosted one of UCLA Radio's top rated shows called Apathy Hour. Shaw was not an apathetic person, but the idea with the show was to explore how apathy could be used as a coping mechanism, said Olivia Draper, a UCLA alumna and a guest on one of Shaw's episodes.
As Facilities commissioner, she worked on several projects to improve accessibility for the disabled community and sustainability on campus, said Sachi Cooper, Shaw's mentee and the 2020-2021 commissioner.
Shaw created Project Re-Use — an initiative to replace all single-use containers at UCLA with reusable ones — which was one of several sustainability projects Shaw worked on as commissioner, Cooper said.
Shaw was also the The Green Initiative Fund chair, in which she allocated more than $400,000 to student-led sustainability projects. Additionally, she changed a USAC bylaw to give one-year stipends to two undergraduate student representatives in TGIF and the Student Sustainability Leadership Council.
Shaw also added a USAC bylaw mandating accessibility to be a platform for future Facilities commissioners.
Shaw created Access on Board, an initiative dedicated to improving accessibility on campus for people with disabilities and de-stigmatizing the disabled community. AOB is a FAC-specific project and is ongoing.
Through AOB, Shaw helped revive the Disabled Student Union, which dissolved in 2007, with three other students, said Quinn O'Connor, Shaw's mentee and FAC chief of staff. O'Connor, a third-year theater student, is one of the co-founders of DSU.
Additionally, Shaw acquired $30,000 from the USAC budget surplus to renovate the UCLA Center for Accessible Education to make it accessible for students with disabilities, said Naomi Riley, the USAC president. The office of the Vice Chancellor of Student Affairs Monroe Gorden Jr. also contributed $5,000 for the renovation.
Until she met Shaw, O'Connor said she ignored her identity as a woman with a disability. Previously, O'Connor said she would hide her disability.
O'Connor has cerebral palsy, which mildly affects her right arm and leg, she said. Shaw had spinal muscular atrophy, a condition that causes weakness in the muscles, which required her to use a wheelchair.
O'Connor came to terms with her identity as a woman with a disability after a conversation she had with Shaw, she said.
She and Shaw talked about the connection between the oversexualization of women and the fetishization of women with disabilities, O'Connor said. The two shared their experiences related to the topic, which helped O'Conner accept her disability, she said.
"Having a connection to a very visibly disabled person enabled me to also just feel validated within my experiences as well because even though we do present very differently in our own individual disabilities, we shared that experience," O'Connor said. "That just made me realize … I am as much disabled as I am a woman."
When O'Connor joined AOB she found a disabled community at school for the first time, she said, adding that without the community, she would not have revived DSU. O'Connor also said she would not have been able to start DSU without Shaw's support.
Seeing Shaw's leadership within FAC also inspired O'Connor to become a leader in the commission and carry on Shaw's projects, O'Connor said.
O'Connor said she continues to manage the CAE renovation project and is now working on fulfilling Shaw's dream of building a resource and community center for students with disabilities on campus.
FAC and the Associated Students UCLA released a GoFundMe on Saturday, three days after Shaw's death, to raise funds to build the center. As of publication, More than 300 people have donated about $22,800 for the center.
Shaw's leadership uplifted people, said Cooper, who joined the FAC office when Shaw was its commissioner.
"(Lily) will never shoot down anything that comes to our table no matter how crazy the idea (is)," Cooper said. "Someone will bring something to her and she'll be like, 'You know what, let's have a meeting with the director of the CAE.'"
Draper, who was Shaw's "big" at Alpha Delta Pi, said Shaw taught her how the world worked against people with disabilities, such as inaccessible infrastructure like narrow sidewalks.
Despite the many hardships that society presented to Shaw as a person with a disability, Shaw was fine — which Draper said amazed her.
"We live in an ableist world that's a million times harder for her and she still was able to do (what she wanted to do)," Draper said. "She is the textbook definition of inspiring."
Shaw did not take no for an answer, Riley said.
"She keeps going and really makes sure that the people in the room (understand her point)," Riley said. "In that sense, she had taught me a lot about what are the intimate needs of the disabled community."
Shaw inspired a generation of activists who will make change in her memory, Riley said, adding that she herself was inspired by Shaw to make change.
"A lot of people are like, 'She was going to change the world,'" Riley said. "Maybe she would have changed it even more than what she already has. But the seeds that she's instilled in people … are only going to grow."
The last six months of Shaw's life were her happiest and healthiest, John Shaw said.
"Lily died peacefully in her sleep with big plans," John Shaw said. "She went to bed really happy – her boyfriend was here visiting from (Los Angeles), and they had big plans with their friends to rent a cabin for the weekend in the (Great) Smoky Mountains park, which is a national park (in Tennessee)."
On their last day together, Chad Little, Shaw's boyfriend, said the two walked around her hometown in Nashville and talked about her life. Little listened to her talk about how important people were to her and visited her favorite parks and places.
"I'm just really, really grateful that I got to be there for that," Little said. "It was a great day, a perfect day."
Lau is currently the Outreach director. She was previously the 2020-2021 features and student life editor and a 2019-2020 News contributor for the campus politics beat.
Lau is currently the Outreach director. She was previously the 2020-2021 features and student life editor and a 2019-2020 News contributor for the campus politics beat.