'The Bachelor' season 25 recap – episode 1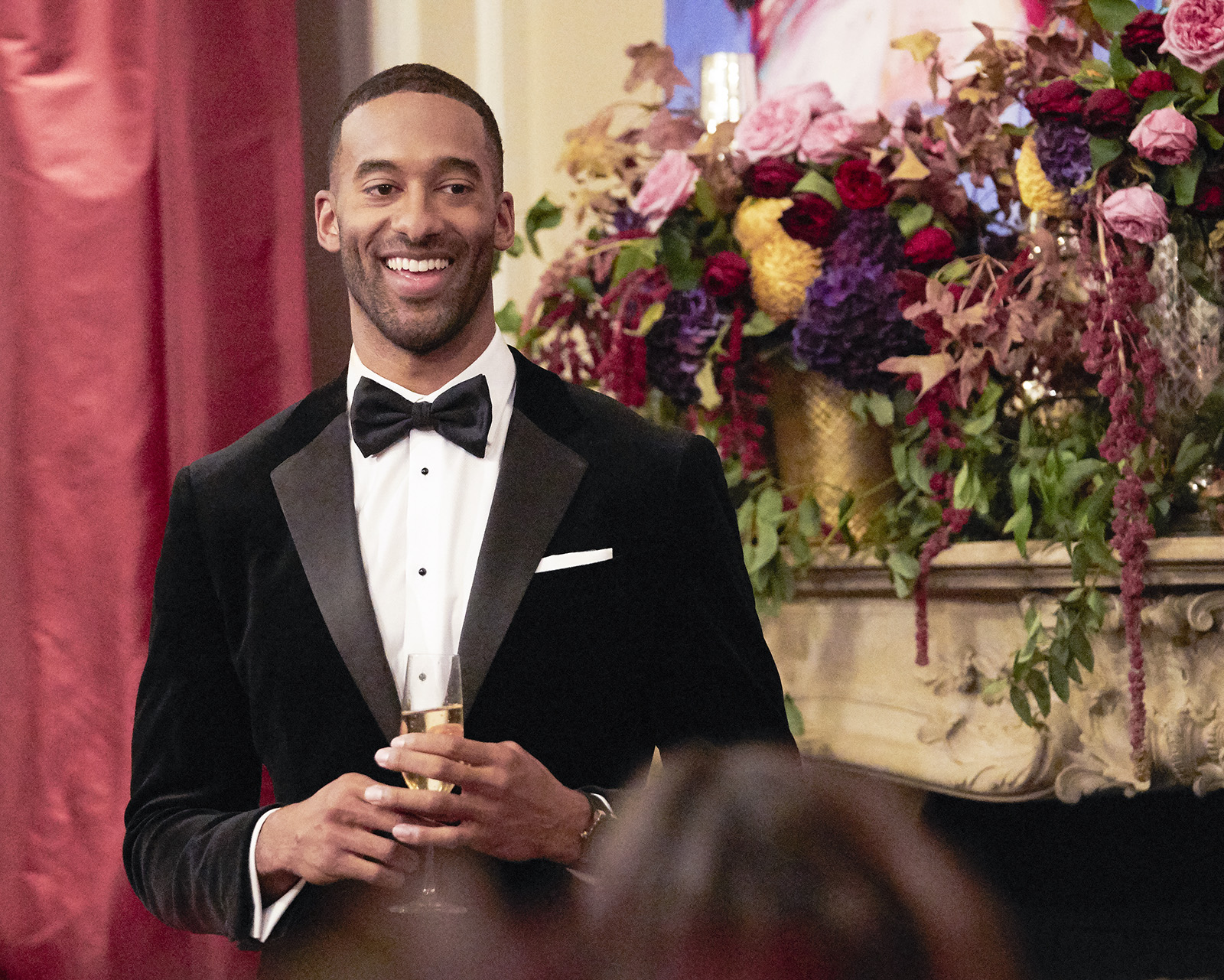 (Courtesy of American Broadcasting Companies, Inc.)
"Week 1: Season 25 Premiere"
Jan. 4
ABC
If you blend a vibrator, broken records and a sprinkle of love, you get the 25th premiere of "The Bachelor."
Just two weeks after "The Bachelorette" finale, the new season of "The Bachelor" premiered Monday on ABC. But this season of "The Bachelor" is definitely unconventional and not just for filming in a COVID-19-free bubble at the Nemacolin Woodlands Resort in Farmington, Pennsylvania. With the resurgence of the Black Lives Matter movement, the show answered calls to cast its first Black male lead with "a Matt made in heaven" – Matt James.
Once the franchise announced the 28-year-old as the Bachelor – a historic casting choice – a record-breaking number of women applied to be on the show. And from just the first episode, it is clear there are many big personalities this season who are sure to clash.
James will also be the first Bachelor in more than 10 years who was not previously on a Bachelor franchise show, though he was originally cast for season 16 of "The Bachelorette." He may be considered a newbie, but James is no stranger to Bachelor Nation as his best friend is Tyler Cameron, the fan favorite during season 15 of "The Bachelorette."
Because most of James' personal life is kept under wraps, the episode began with a glimpse into his world from his occupation as a real estate broker to his charitable work with children. But James also gave viewers a look into his college football career as well as his upbringing by his single mother.
As Bachelor Nation became a bit more familiar with James, it was time to meet the women, although not before a heartfelt chat with the host Chris Harrison.
During their conversation, James expresses his apprehensions about being the first Black Bachelor as he is biracial and does not want to upset Black or white communities by not picking their ideal person. James also reveals that he has never been in love because of fear of vulnerability. After Harrison clarifies the goal of this process is to find joy, love and a person to share these feelings with, James is rejuvenated and ready to meet the women.
As the contestants stepped out of the limo, they each greeted James with the usual cheesy gimmicks and pickup lines. Some of the creative entrances are flattering – such as Khaylah driving a pickup truck to acknowledge their shared connection of being from North Carolina.
However, there were some awkward entrances, as Kimberly threw a giant fish at James hoping he would catch it but missed. Typically, there is also at least one contestant who wears an odd costume, and this year Saneh decides to wear goat feet to suggest that James is the GOAT, or greatest of all time, of "The Bachelor."
As the night goes on, the intros get a bit racy after Katie – a bank marketing manager – surprises James with her vibrator, intending to "pass the torch to him." Kaili also exerts her confidence when she only wears lingerie with a robe to meet the hunky Bachelor in hopes for James to choose which dress she should wear.
In addition to the alluring first impressions, two other women decide to add some glamor to create memorable intros. A 21-year-old fashion entrepreneur named Kit made a grand entrance in a Rolls-Royce. But she was soon overshadowed by the 27-year-old Victoria – nicknamed Queen Victoria – who was carried on a throne to the steps of the luxurious resort in a flashy dress and tiara but hilariously tripped down the stairs after she met James.
After the entertaining greetings, James decides to set the tone for the rest of the night with a prayer for the women, even bringing a few to tears.
And though the night started with some deep conversations, this is "The Bachelor" and drama was sure to ensue. However, this may be the first time in Bachelor history when a vibrator ignited the first strife.
While 24-year-old Mari was having a profound conversation with James about the hardships she and her family had faced in Puerto Rico, Katie unexpectedly interrupts by poking Mari with her vibrator. Mari later expresses her frustration to other contestants as she felt disrespected and wanted more time to talk with James.
With the vibrator fiasco over, Queen Victoria once again outshines Kit. After the fashion entrepreneur barely exchanges a few sentences with James, Queen Victoria interjects and bombastically inserts, "Excuse me, princess, I'm the queen. Can I steal him?" all while comically staying in character. Kit not only took offense to Queen Victoria stealing her time but also rebukes the princess title by claiming she is the "King, the President and the CEO." Such flippant dialogue between the two drama queens definitely made a somewhat normal night a bit more entertaining.
However, James did manage to make some strong connections despite the drama. When talking to Abigail, he seems giddy with infatuation, as he admired not only her looks but also her vulnerability as she shared her story of being deaf. It seems his few moments with Abigail truly made a lasting impression, leading her to receive the first impression rose.
At the end of the night, it was time for the rose ceremony during which those who failed to stand out were sent home. The pompous Queen Victoria was confident that she was going to get a rose, but she did not expect to be the final contestant to receive one – setting her up as the potential villain of the season.
But this is only the beginning of "The Bachelor" drama as the producers teased the return of some new and familiar faces in the coming episodes that will definitely stir the pot and make James' season worth a watch.