Student releases studio single following success of musical content on TikTok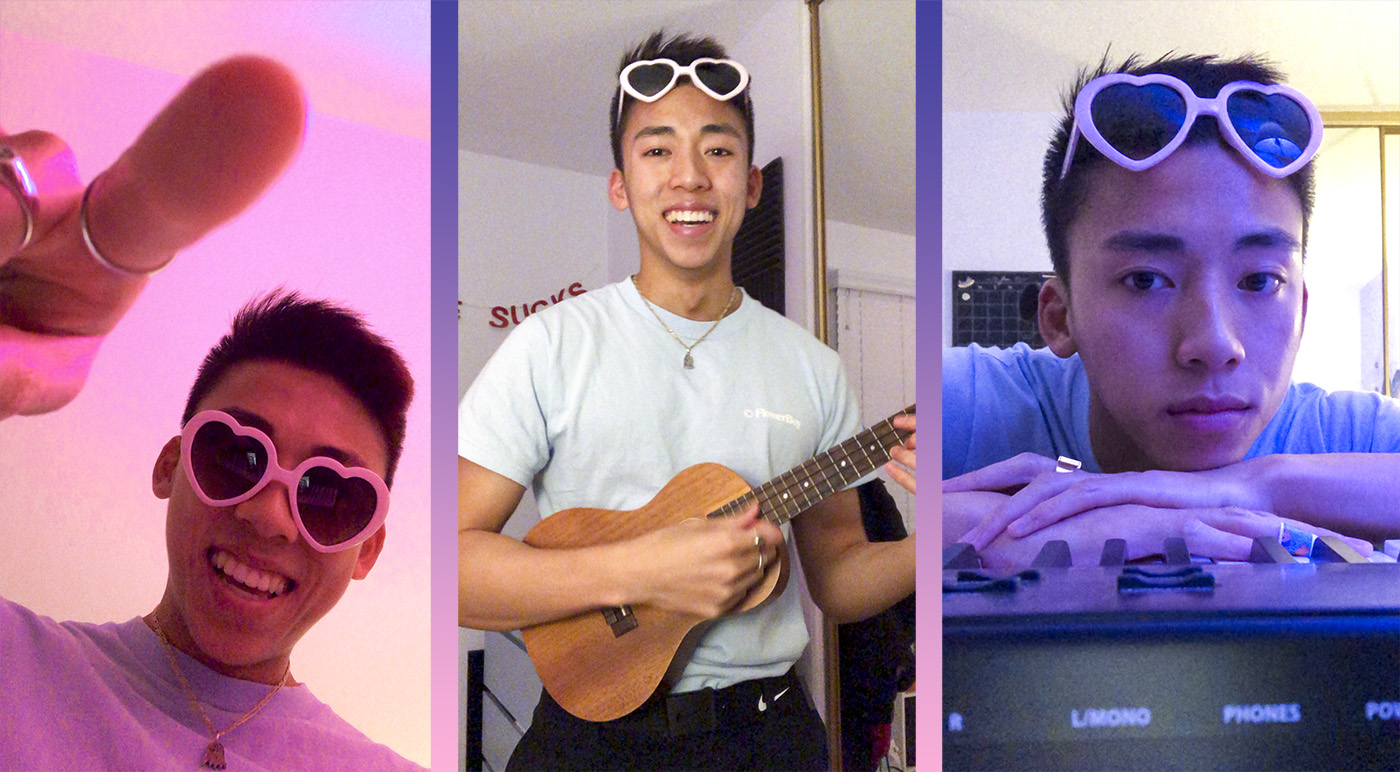 Musician and second-year English and music history and industry student Jonathan Tsai released his first studio-produced single "Boy Bi" on Dec. 3. Tsai first posted the original, acoustic version of the song on TikTok, on which he has almost 1 million followers. (Sakshi Joglekar/Daily Bruin staff)
Jonathan Tsai is proving that a minute on TikTok is more than enough to make meaningful music.
Using the stage name Mad Tsai, the second-year English and music history and industry student has been able to accumulate nearly 1 million followers and 20 million likes on his TikTok account through his music and comedy videos. And with the Dec. 3 release of his debut studio single "Boy Bi," a song about struggling with bisexuality, he said he is making meaningful connections with his audience.
"I just kind of want to release my music as I go and feel satisfied with the product enough to give people a product that … they can really resonate with," Tsai said.
As a full-time UCLA student, Tsai said he didn't start making his own TikTok videos until January, with most of his videos now focusing on his own music. Tsai said his passion for music has been ingrained in him from a young age, and he was always involved with music in some way, from picking up the ukulele in high school to participating in marching band and choir. Though he briefly gave up on music after feeling discouraged about whether people cared about his work, Tsai said he began making content again upon seeing TikTok become a prominent social media platform.
He first saw substantial success on TikTok when "young nights," a song about his high school experience, went viral. Tsai said he spent much of high school constantly working hard to accomplish the goals he set for himself, whether it was being valedictorian, getting straight A's or getting elected president of a club. His personal take on being dissatisfied with his experience in high school was able to garner significant interest from TikTok users.
[Related: Perry Picasshoe reimagines famous art with LGBTQ+ imagery, emphasizes themes of love]
However, it wasn't until this past summer that he achieved large virality. He said he originally wrote his most notable song, "Boy Bi," in five minutes, wanting to talk about struggling with bisexuality. After uploading two videos of himself singing snippets of the original, acoustic version of the song on TikTok, Tsai said they quickly received more than 600,000 likes each and 5 million views in total. With lyrics about being confused about his sexuality and understanding one's identity, he said the song was able to resonate with the LGBTQ+ community.
"I remember writing it and I posted it, not thinking anyone would react to it," Tsai said. "All of a sudden … people were singing it. People were telling me that they came out with this song."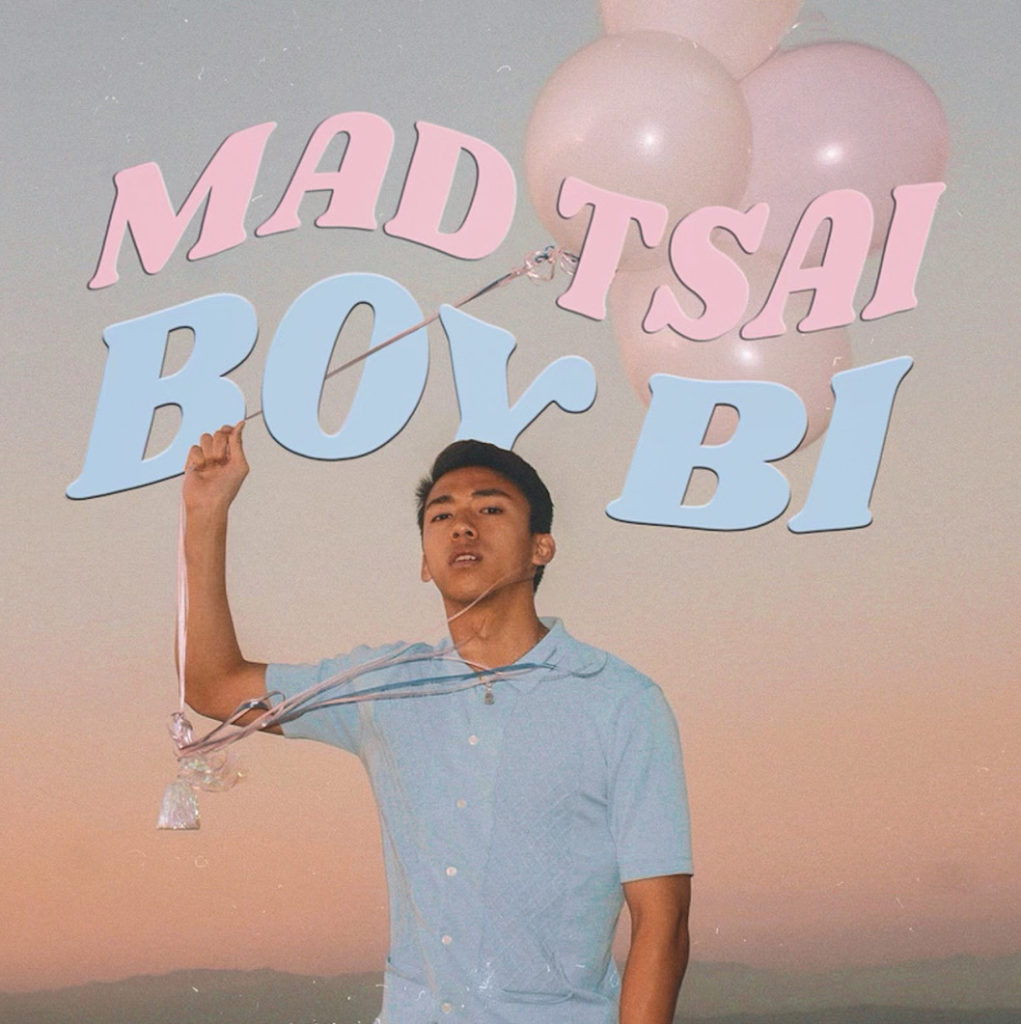 Upon seeing a large success with the song on TikTok, Tsai said he was able to release a studio-produced version of "Boy Bi" as his debut solo single. While he already had the song laid out, Tsai said changes like new beats, harmonies and vocal lines were discussed during the recording session with producers. In addition to the recording process, Tsai said he spent time shooting pictures for his cover art and working with a graphic designer to promote the song.
Tsai's musical journey is not limited to TikTok. On campus, Tsai is a member of an a cappella group, Resonance. Fellow member of Resonance and fourth-year physiological science student Kathleen Vidanes said she thinks the timbre of Tsai's voice fits well with the group and can distinguish him from other musicians. In addition, she said Tsai has an R&B feel to his voice and is more contemporary and creative with his singing style.
"I know (Tsai's) going to grow even more," Vidanes said. "I feel like compared to other musicians and artists, he's just skyrocketed (in the time) that I've known him."
[Related: Identical twin sisters double as bandmates in musical group Braemore]
Currently, Tsai said he is balancing a number of different responsibilities in addition to being a content creator and musician. Having two majors and working a restaurant job, he said he has become accustomed to being constantly busy. But in terms of his music, fellow social media influencer and second-year theater student Paravi Das said she attributes his success to the diligence he brings to his work.
"He doesn't joke around with what he loves to do," Das said. "He's very passionate and driven, and I think that's what has gotten him to this point."
As he continues on his musical journey, Tsai said aspiring artists should write about what they're truly passionate about. He wants his music to convey personal messages to his young audience, as well as touch on more serious topics such as toxic masculinity and cancel culture. In the future, Tsai said he foresees himself experimenting with the boundaries of pop and challenging what music is considered mainstream.
"I really like writing pop music that covers different topics with different influences from different genres," Tsai said. "I definitely see myself experimenting with pop music in the future and trying to push boundaries of what defines pop."