Week nine: LA County issues new stay-at-home order, sports see multiple wins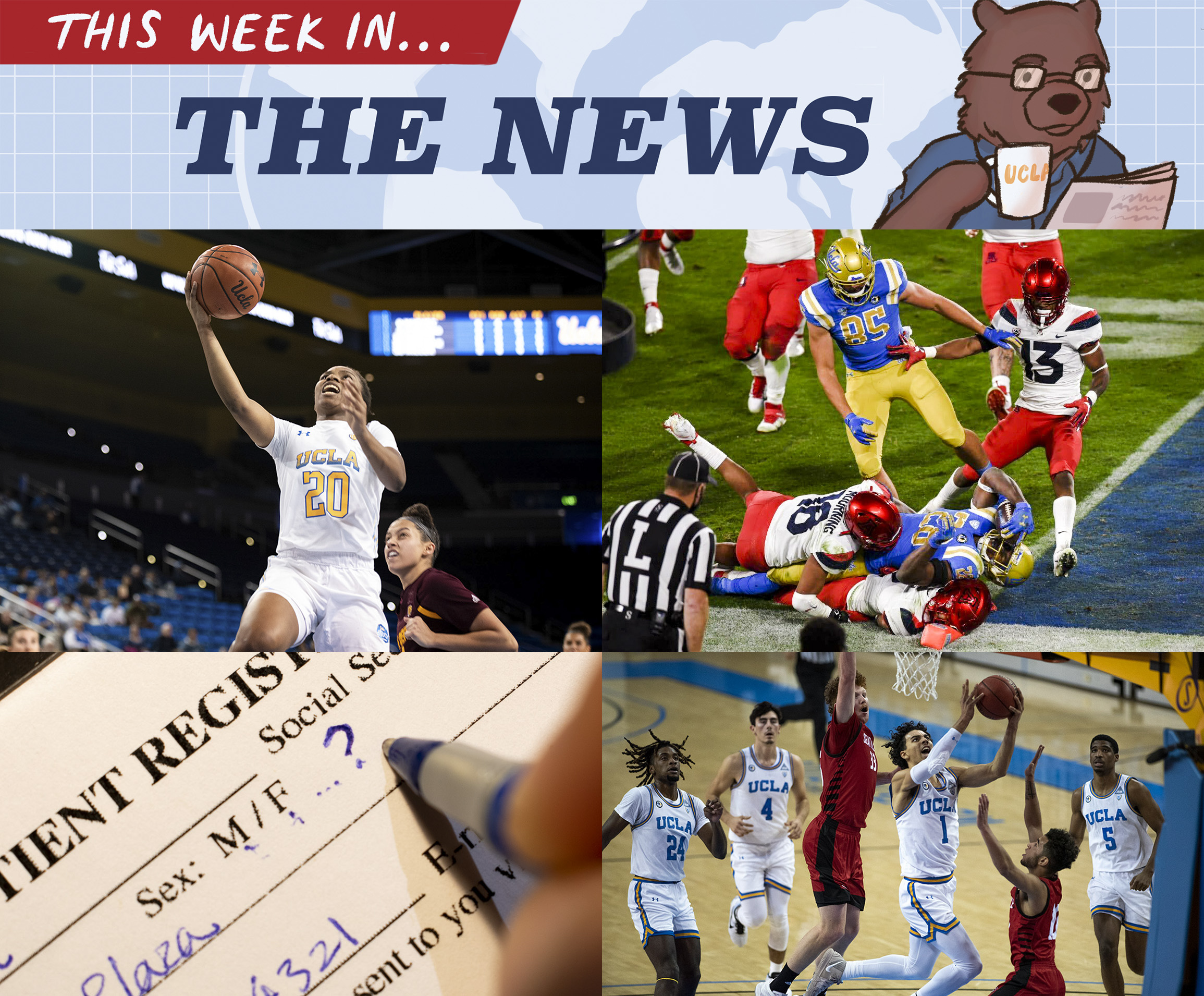 (Clockwise from top left: Samuel In/Daily Bruin senior staff, Liz Ketcham/Daily Bruin senior staff, Jason Zhu/Daily Bruin staff)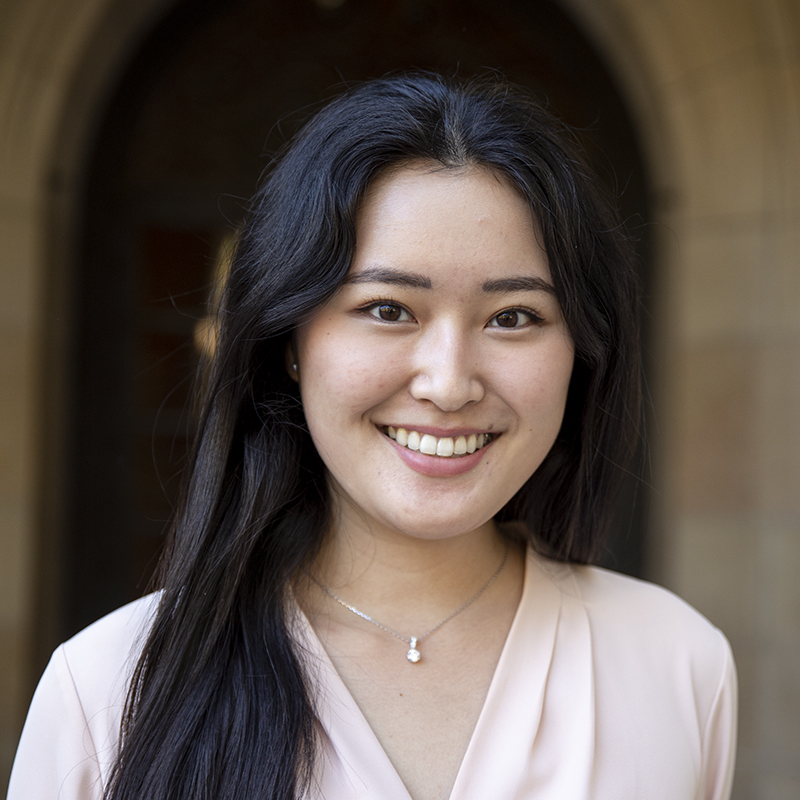 This Week in the News serves as The Quad's space for reflection on current events at and around UCLA. Every week, Daily Bruin staffers will analyze some of the most significant stories to keep readers up to speed.
As we near the end of fall quarter, new additions – and restrictions – are being put in place for the UCLA community. Whether it be advancing school policy or ringing in UCLA Athletics wins, some Bruins have news to enjoy despite newly implemented COVID-19 restrictions.
University of California President Michael Drake announced Nov. 10 that all UC campuses will adopt a new policy recognizing students' preferred name and gender identity on all university-issued documents and information systems.
The policy also requires UC databases to include nonbinary as a third gender option in addition to man and woman. UC campuses are required to implement this policy by the end of 2023.
According to the UC Office of the President, the new policy aims to create a safer space for transgender and nonbinary students and staff on UC campuses by avoiding the use of "dead names" in university paperwork — a term referring to the name a transgender person was given at birth but is no longer using.
This policy would also aid survivors of abuse or trafficking who may choose to use a preferred name, according to the university press release.
Although the new policy allows for preferred names to be printed on transcripts and diplomas, Director of the UCLA LGBTQ Campus Resource Center Andy Cofino said certain documents, like financial aid and payroll records, require the use of legal names if they are sent to federal agencies or are tied to a Social Security number.
UCLA names Chandra Bhatnagar as assistant vice chancellor for civil rights
Chandra Bhatnagar will become the first assistant vice chancellor for civil rights starting Jan. 25, 2021, according to a campuswide email from Vice Chancellor for Equity, Diversity and Inclusion Anna Spain Bradley Tuesday.
According to the email, Bhatnagar will serve as the equal employment opportunity officer and affirmative action officer and will be responsible for overseeing the new Civil Rights Office, as well as improving UCLA's civil rights investigation system.
The Civil Rights Office – created July – will aim to work with the campus community in order to promote equality and advancement opportunities for all, according to Bhatnagar.
Since 2017, Bhatnagar has been the director of the Staff, Diversity & Affirmative Action/Equal Employment Opportunity Office, where he managed discrimination claims against staff at UCLA and in the UCLA Health system.
Los Angeles County implemented a three-week stay-at-home order that started Monday.
According to a Los Angeles County Department of Public Health press release, this order bans most gatherings as well as limits any indoor or outdoor assembly to people from the same household. These restrictions do not apply to church services or protests, which are protected by the Constitution.
The order is set to last until Dec. 20.
A few weeks prior, the LACDPH announced it would enact a targeted stay-at-home order if the county passed 4,500 new COVID-19 cases as a five-day average. This average was reached Nov. 23 and continued to grow as the county witnessed 4,544 new COVID-19 cases Nov. 27, bringing the five-day average to over 4,700.
Nonessential retail businesses, beaches, trails, parks, outdoor fitness centers and some other nonessential businesses are permitted to stay open with proper social distancing and facial covering requirements, with occupancy limited to a percentage decided by the county.
This week, UCLA Athletics witnessed a series of wins across multiple games.
UCLA men's football team secured a 27-10 victory against Arizona on Saturday at the Rose Bowl.
The team successfully scored their first field goal of the season and redshirt senior running back Demetric Felton broke a career record in rushing yards, totaling 206 yards on 32 attempts.
UCLA football's next game will be Saturday against Arizona State.
The women's basketball team also celebrated a victory with a 98-49 win against Cal State Fullerton on Nov. 27 at Pauley Pavilion.
Sophomore guard Charisma Osborne scored 31 points, including four 3-pointers, making the game the second-highest scoring output of her career.
The women's basketball team will play its next game at Firestone Fieldhouse on Sunday against Pepperdine.
Meanwhile, UCLA men's basketball faced Pepperdine on Nov. 27 in its first win of the season.
The team witnessed its first triple overtime since 1985, securing a 107-98 victory. This win allowed the men's basketball team to narrowly avoid starting off the season 0-2, a scenario that has not happened since the 2011-2012 season.
UCLA men's basketball also experienced its largest win in over a year Thursday, with a 78-52 win against Seattle in its home opener. This UCLA victory is the first this season to see the basketball team keep its opponent under 70 points.
The men's basketball team will face California on Sunday at Pauley Pavilion.
Chea is currently the Quad editor. She was previously a contributor for The Quad from 2018-2021. She is also a third-year political science student with a minor in global studies.
Chea is currently the Quad editor. She was previously a contributor for The Quad from 2018-2021. She is also a third-year political science student with a minor in global studies.