Album review: 'Wonder' reflects Shawn Mendes' growth, maturity through diverse tracks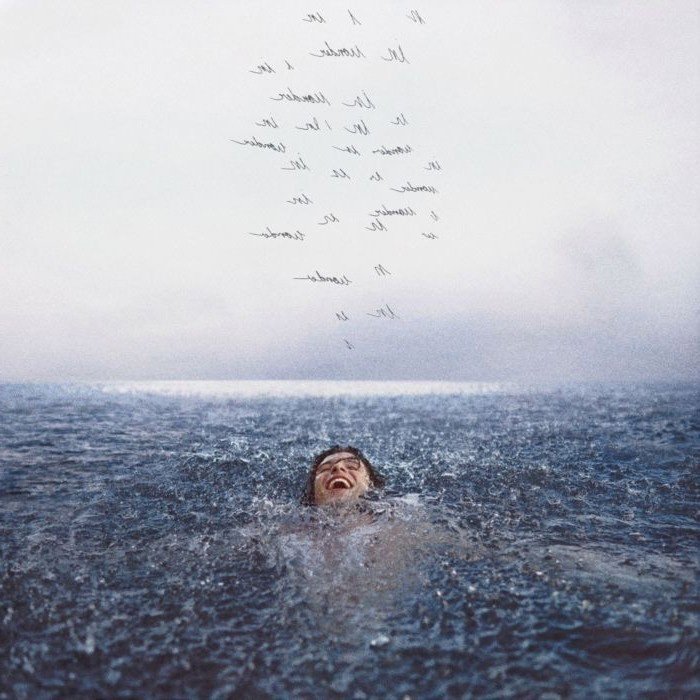 (Courtesy of Island Records)
"Wonder"
Shawn Mendes
Island Records
Released Dec. 4
Shawn Mendes is creating a dreamlike world of wonder for listeners to venture through.
In his fourth studio album, Mendes narrates a story that ties together love, self-reflection, and growing older in the face of fame, all while alternating between nostalgia and wide-eyed excitement. "Wonder" witnesses Mendes' branching out from his previous work in teen pop, experimenting with tracks that vary from emotional ballads to slow lullabies.
He begins his reflective tale in the first track, "Intro," with a gentle piano progression that leads into a profession of his desire to explore what he describes as "wonderland." The song effectively sets a pondering, introspective mood that the rest of the album works to expand on as it combines a slow melody with a surprising number of metaphors within its six short lines of lyrics.
Yet in a sudden shift of energy, the second track and lead single, "Wonder," employs a much more upbeat sound as it pairs intense emotion with a ballad-style delivery. As drums effectively set the tone for an explosive background – a style that Mendes has heavily relied on in past hits like 2016's "Mercy"– he sings, "I wonder what it's like to be loved by you," marking the start of a deep venture into his journey of falling in love and finding himself.
[Related: Album review: Miley Cyrus reshapes herself with new rock 'n' roll sound in 'Plastic Hearts']
In a particularly heartfelt fashion, Mendes describes what it's like to have finally found someone who understands him in "Always Been You," a dramatic track that experiments with transitions between slow lullabylike verses and intense choruses. Mendes professes his appreciation for his lover because she sees him as "the boy who's really underneath" even after she has witnessed him face his deepest fears. The song is a far cry from his "Treat You Better" and "Stitches" days, marking a milestone and embodying Mendes' more extensive understanding of love compared to his teenage years.
As Mendes has grown emotionally throughout his life, his songwriting topics have become more diverse than before. "Teach Me How To Love" opens with an upfront expression of his desire to satisfy his lover as he croons, "Ooh, your body's like an ocean/ I'm devoted to explore you." It's arguably difficult to find many other tracks from Mendes' previous discography that touch on sex to the extent that "Teach Me How To Love" does, and it's a promising transition beyond his previous tween-friendly music.
But perhaps an even bigger mark of Mendes' growing maturity is seen in "Monster," a collaboration with Justin Bieber in which both attest to the pressure of being idolized and thrust into the spotlight at a young age. The duo harmonizes on a vulnerable and raw account of their experiences with the highs and lows of public scrutiny as well as growing up in the public eye. One of the few tracks from "Wonder" that isn't focused on love, the song helps emphasize the theme of character development that presents itself throughout the album.
[Related: Album review: Ariana Grande showcases more mature sound and lyrics in 'positions']
Further exploring the balance between fame and normal life, Mendes ponders longingly on "Call My Friends" about how stardom has caused his life to become drastically different from those of his childhood friends. What the songwriting sometimes lacks in depth the track makes up for in vulnerability and introspection. And though the song may be another cookie-cutter version of the slow-buildup-into-dramatic-chorus format that he has relied heavily upon, it helps to drive home Mendes' struggle of balancing his two worlds.
The last track concludes the record's overarching love story with an acoustic, stripped-back production as Mendes repeats, "I can't imagine, no, what a world would be/ Without you." His voice accompanied by the simplicity of an acoustic guitar is effective in creating a more intimate feeling to the closing track, solidifying the impact of a very thought-provoking and reflective album.
In exploring a wider range of songwriting topics and experimenting beyond his typical teenage pop anthems, Mendes effectively builds his most interesting album yet – one that peels back the "Canadian heartthrob" label and instead introduces the dynamic character behind his widely recognizable voice. A deeply personal tour of the inside world of one of pop's biggest stars, "Wonder" chronicles Mendes' shift from teenage stardom to establishing himself as a mature artist, with his ability to evolve proving that he is here to stay.
And stay he will, in his newfound wonderland.