Sexual violence awareness panel expands to other UC campuses after launch at UCLA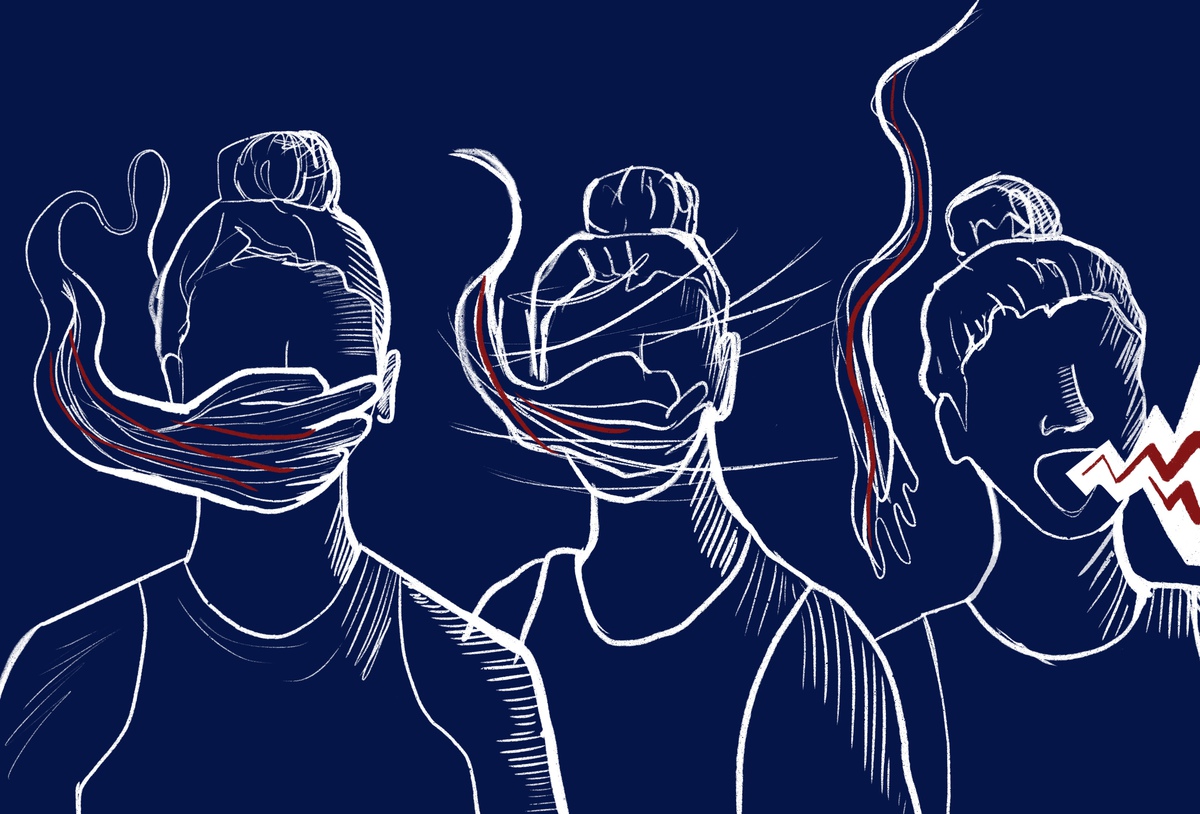 (Emily Dembinski/Illustrations director)
After presenting its first screening and panel at UCLA about sexual violence awareness in athletics and college communities, the University of California Global Health Institute will be bringing similar discussions to other UC campuses.
The UCLA event in October featured a film screening of the Emmy-nominated documentary "At the Heart of Gold: Inside the USA Gymnastics Scandal" and a moderated discussion about sexual violence and prevention measures in college communities and athletic programs. With the expansion of this event, UC Davis will be hosting a panel Dec. 2, followed by UC Irvine and UC Merced on Dec. 9, both adhering to the first iteration's structure, leaving attendance open to the college community at large.
Melba Tolbert, the department manager of Community Health Sciences at UCLA's Fielding School of Public Health, watched the October screening and said she found the UCLA showing to be very informative and appreciated the honesty and transparency of the panelists – especially the sexual violence survivors.
"I noted their passion to really help other people, and that, to me, was really at the heart of what the panel was all about," Tolbert said. "They were sharing their experiences in a very frank manner with the hopes of trying to reach out and assist others that have gone through similar experiences."
The film screenings and panels are developed through UC Speaks Up – a UCGHI research group dedicated to preventing sexual violence – and Courage First, an abuse awareness program. The organizers based the panels on the documentary, which follows the sexual abuse case against Larry Nassar, a former USA Gymnastics and Michigan State University doctor.
[Related: Virtual film screening and panel delves into sexual violence in sports, college]
The first event's panelists highlighted how sexual violence can devastate survivors, said event attendee and fourth-year microbiology, immunology and molecular genetics student, Chynna Swift. Even now, the extent of the harm and the number of people affected by sexual violence are not well-understood by the public, Swift said.
As the president of Curls U at UCLA – a club advocating for self-love, inclusivity and community service in underrepresented communities – Swift said her organization's interests align with the film and panel as some members of the club are student athletes. She said it was surprising to learn about the abuses and challenges that student athletes face, such as the need for stronger regulations for sexual violence.
Beyond increasing awareness of sexual violence, Tolbert said another recurring theme in the panel was the hope to educate athletes about their rights so they are able to best advocate for and protect themselves.
"(Young athletes) may be exposed to people that do not have their best interests at heart, so there needs to be explicit training upfront about reporting, confidentiality, safe places," Tolbert said. "And it just has to be drilled into them about this not being OK."
The privacy and safety of the online format also allowed for an honest and empowering conversation about the aforementioned topics, said Kalani Phillips, a public health graduate student at UCI who attended the UCLA event. And, as the "At the Heart of Gold" campus representative for UCI, she said she is helping to promote and plan for the UCI and UC Merced panel.
[Related: Alumna aims to inspire audience to speak up in feature film 'Raise Your Hand']
Although the virtual format may seem less personal, Phillips said it was actually quite beneficial because panelists and audience members who were from different areas could all come together in one space.
"I think it's really important that coaches, professors, faculty and staff of the university are all involved and participating," Phillips said. "Because only then we can really make an impact and really change the culture because people that have more power at the universities are going to be able to look out for that behavior."
In addition to the need to create safer campuses for students and student athletes, the discussion focused on how to heal and cope with the effects of sexual violence, Phillips said. She added that it is important to inform students about available resources at their universities and to show they are supported within these spaces. Creating an atmosphere where survivors have a safe place to turn is vital, Tolbert said.
"I'm glad that these issues are being brought out, being talked about," said Tolbert. "I just hope it doesn't stop, that it's something that continues."