Virtual film screening and panel delves into sexual violence in sports, college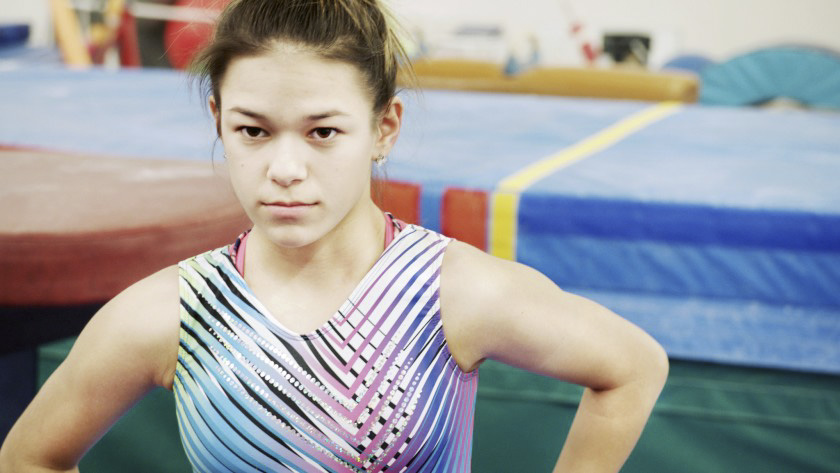 "Panel: At the Heart of Gold: Inside the USA Gymnastics Scandal"
Oct. 14
Free
A conversation about sexual violence within collegiate sports is coming to UCLA.
Courage First, an abuse awareness initiative created by the Foundation for Global Sports Development and Sidewinder Films, and UC Speaks Up, a sexual violence research group, are providing free screening links starting Oct. 9 for the Emmy-nominated documentary film, "At the Heart of Gold: Inside the USA Gymnastics Scandal." The screenings will also be accompanied by a panel discussion Oct. 14 with sexual violence researchers and survivors. Following the sexual abuse case against former USA Gymnastics doctor Larry Nassar, the film features the stories of survivors rallying together and empowering one another to speak up, said the principle investigator for UC Speaks Up Jennifer Wagman.
"It's so common now that we see huge headlines of these terrible things that happened and it seems so one dimensional," Wagman said. "'At the Heart of Gold' does a really good job of shedding light on the complexity of these issues and the way they are condoned and perpetuated within systems."
Wagman said her research on sexual violence experienced by the University of California system's student-athletes led her to partner with many different organizations – including the Foundation for Global Sports Development and Sidewinder Films – to help spread awareness regarding the prevalence of sexual violence in sports and on campus. She said having academic institutions, foundations and documentary groups work together can help maximize their ability to raise awareness of sexual assault.
[Related: BruinsVote organizes showing of 'Boys State' to stress importance of civic duties]
Though the event was originally planned to be held in person at UCLA earlier this year, it was forced to transition online because of COVID-19, said the chief operating officer of the Foundation for Global Sports Development Melanie Raffle. But while the digital shift has brought many technical issues to hosting the panel, there are also benefits to an exclusively online format, Raffle said.
Most notably, the virtual format has allowed for a lineup of expert panelists from all different parts of America to participate with ease. These panelists include Marci Hamilton, the founder of CHILD USA, which is a nonprofit organization dedicated to preventing child abuse, as well as Larissa Boyce and Chrissy Weathersby Ball, who were victims of Nassar's sexual abuse and are now advocates for people who have experienced sexual violence. Raffle said participants will have the opportunity to ask these knowledgeable panelists questions in a moderated discussion format.
But this expanded panel is not the only benefit of a virtual format. Because of the sensitive nature of discussing sexual violence and assault, the online event also allows for a safe and comfortable space to process the film's heavy material, said the primary coordinator of the event and panel moderator Kamila Tan. One benefit is that participants can view the film as many times as they want and pause or rewind it if they need space to process the information.
The former UCLA beach volleyball player said this extra time to sit with the film is crucial in allowing these messages of destigmatizing and understanding sexual violence to resonate with the audience. It is important that participants walk away with a much greater comprehension of how communities can support, uplift and speak out for one another, Tan said.
[Related: Q&A: Alum Kal Penn emphasizes importance of youth voters in new limited series]
"Even though the film was released over a year ago, sexual violence still happens all the time," she said. "No matter how old this film gets, it's going to be very valuable information for any student or student-athlete to watch and understand how they can advocate for themselves."
However, Wagman said the goals of this screening and panel go beyond that of individual education, as her team is also focused on inspiring colleges to take a firm stance against sexual violence. With this event and potential future screenings at other colleges, she said she hopes to encourage schools to address these issues beyond a single mandatory training session.
"There's no one-off fix to something like this," Wagman said. "It's something that needs to be addressed as a society and handled over time, because I think change only happens one step at a time."