Second Take: Behind the scenes of the K-pop industry lies a darker reality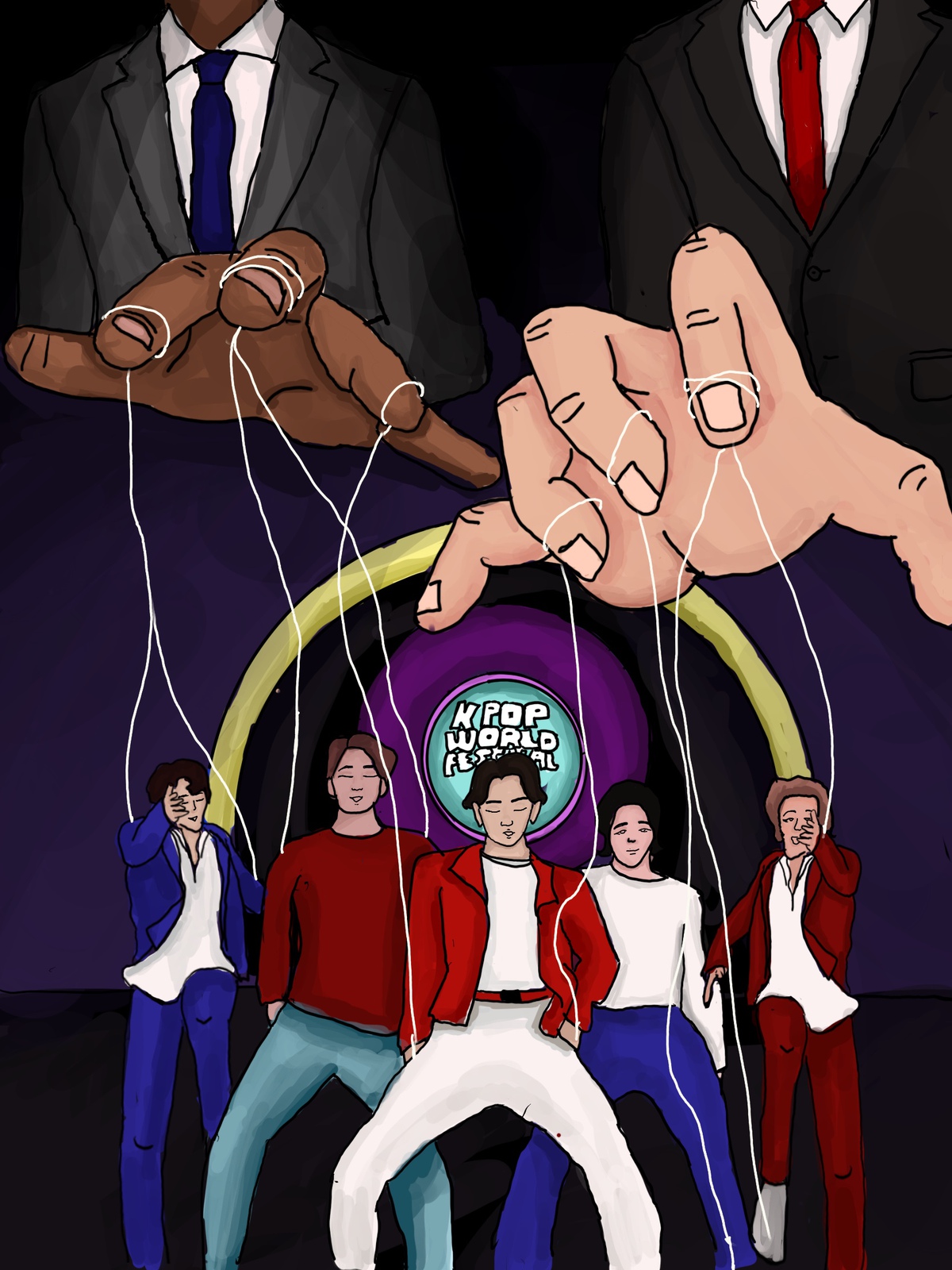 (Ella Stapleton/Daily Bruin)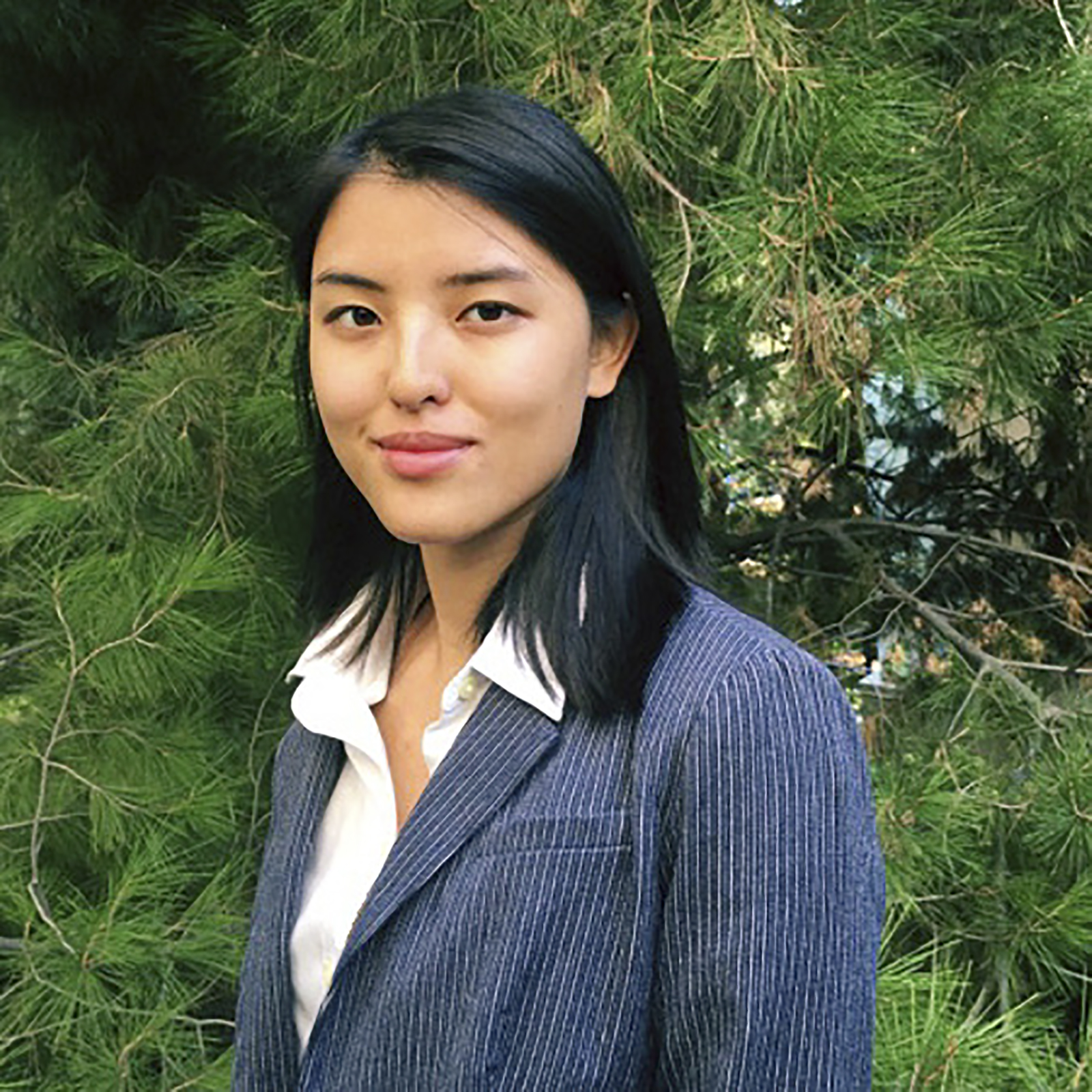 Behind the glitz and glamour of K-pop lies a well-oiled yet punishing industry machine.

In the last decade, K-pop has seen a swift ascension to the global stage with the rise of groups like BTS, which earned its first Grammy nomination in a major category on Nov. 24. The genre is akin to a pop wonderland filled with "idols" – an industry and fandom term for K-pop celebrities – who are mostly in their teens and 20s. Yet with the genre's increasing popularity, it's becoming harder to ignore how the dark underbelly of the business and its perpetuation of toxic fan culture have negatively impacted the very artists that hold up the industry.
The harmful effects start at the beginning of an individual's journey to stardom, as the incredibly regimented process of raising aspiring idols resembles more of a factory assembly line than an organic arrangement of talents.
Most industry hopefuls first apply and train at K-pop entertainment companies, a process which can take 10 years or more and does not guarantee an actual debut. Trainees are also strictly monitored by their managers and even their family members require permission from the company to visit them. In such an isolating and competitive environment, it is common for trainees to pass out from exhaustion after long hours of practice and unhealthy dieting.
[Related: Album review: BTS matches high expectations with concise, soulful 'BE']
But fostering talents is only one variable in the equation, as looks are very much the de facto gauge for star value in K-pop. Entertainment companies typically enforce strict weight ceilings – leading to notorious one-meal diets – and recommendations of plastic surgery to trainees in order for them to make the cut. Numerous Korean idols have expressed their struggles with eating disorders as a result of industry pressure as well as the cyberbullying they receive on their appearances even after losing an unhealthy amount of weight.
Looks are also embedded into the very structuring of Korean idol groups, which often have a designated "visual," a position for the member who fits Korean beauty standards the most, such as having fair skin, a narrow jaw and double eyelids. The industry's obsession with appearances underlines one of the core features of K-pop – it's a product that relies on aesthetics and carefully manufactured images, concealing the authentic personalities and struggles of the stars.
And ultimately, K-pop is not just about selling music – it's about selling a fantasy.
Companies such as JYP Entertainment – one of the Big 4 entertainment companies in Korea – restrict Korean idols from dating during training and even after debuting. It is easy to see how this practice feeds into a parasocial fantasy, as it allows some fans to construct illusions of intimacy and friendship with their idols. And if a dating scandal does break out, companies rarely side with their artists, either nullifying their contracts or leaving the latter to publicly apologize to fans for their indiscretions.
To make matters worse, entertainment companies like SM Entertainment are further muddling the boundaries between K-pop stars and their audiences through the introduction of virtual idols for its recent girl group, aespa. SM's founder, Lee Soo-man, said the concept utilizes artificial intelligence to create avatars of celebrities that reflect their real-life counterparts, allowing fans in the future to interact with their favorite idols in a way they cannot in real-life. Although impressive, the technological advancement opens a Pandora's box of potential consequences for the K-pop landscape.
SM's innovation can escalate the already widespread obsessive behavior from fans through its further deindividualization of the artists, whose public personas can be further manipulated and tailored to fit fan standards. The industry is no stranger to the delusions it causes among fans and even has a name for the overly infatuated fans: sasaengs. These fans invest heavily in Korean celebrities' success but also invade their privacy and in extreme cases, stage kidnapping attempts.
[Related: Album review: BLACKPINK adopts sounds of past but fails to reimagine or modernize]
But burdens of protecting the "idol" persona against harsh critics or domineering fans can often be too much to carry for the artists, leading to depression and even suicides among high-profile K-pop celebrities. In Asian countries like Korea where mental health support is stigmatized, artists face an uphill battle when coping with the pressure. And it is unfair to expect only the artists to carry such responsibility when the industry, viewers and culture are all at fault for the creation of this pernicious environment.
It is high time for Korean entertainment companies to treat artists as humans from the start rather than forcing them into impractical molds. As entities with financial resources and power, companies should also increase protection for artists who are facing cyberbullies and fans that stage unreasonable attacks against the artists' personal lives and appearances. Breaking the fantasy may hurt the company's bottom line in the short-run and will not completely dismantle celebrity idealization, but it is the necessary and ethical thing to do.
Followers of K-pop should also reevaluate their relationship with the industry and its idols. Instead of taking what's seen on camera at face value, there needs to a stronger recognition of the artist's crafted persona and how it perpetuates unforgiving beauty and behavioral standards. The ripples of change can start with understanding the humanity of the artists and speaking up for mental health issues rather than engaging in fan wars.
There's a long way to go for K-pop artists to receive fair treatment, but taking off the rose-colored glasses is a start.
Kong served as the Theater | Film | Television editor for the Daily Bruin from 2020-2021. She was previously an A&E reporter from 2019-2020.
Kong served as the Theater | Film | Television editor for the Daily Bruin from 2020-2021. She was previously an A&E reporter from 2019-2020.