Alumnus' website aims to start off on the right foot, streamline sneaker trading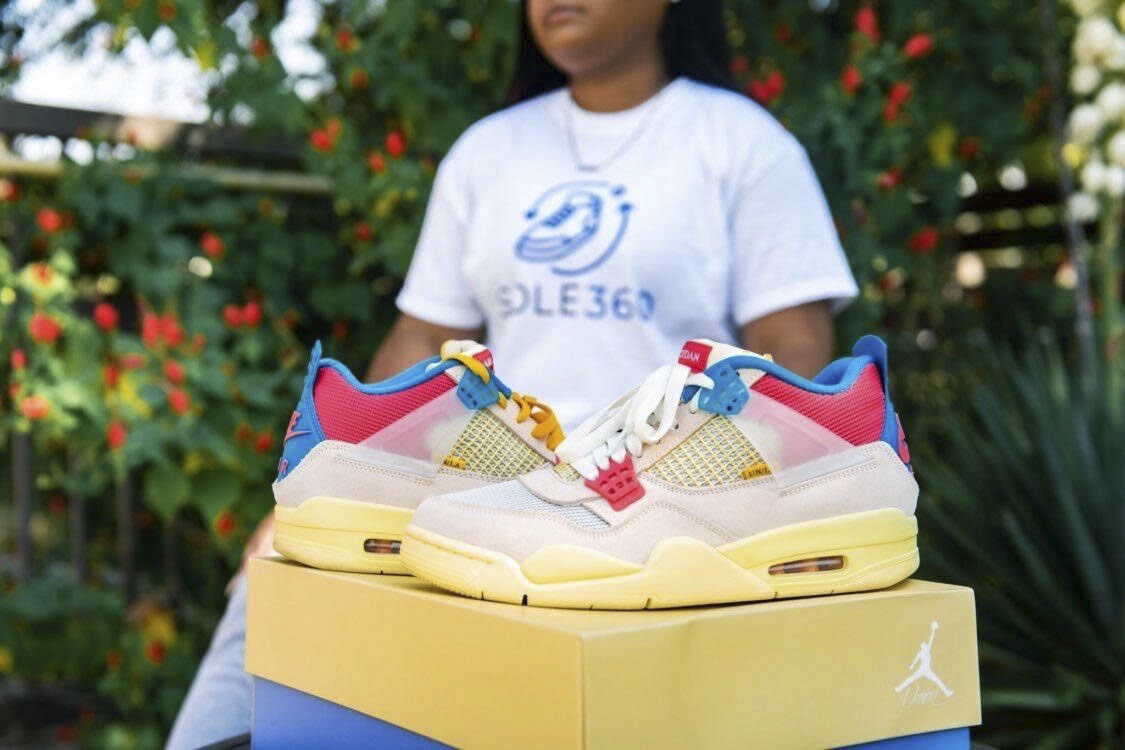 Co-founded by alumnus Jonathan Low and Terrence Whaley, Sole360 hopes to simplify online sneaker trading through algorithms and a likelihood calculator. Whaley said the brand's online nature contributed to its growth during the pandemic, as restrictions on in-person gatherings have given members more time and incentive to devote to online sneaker trading. (Courtesy of Destiny Modeste)
Sole360 is normalizing online sneaker trading.
While most major sneaker marketplaces revolve around buying and selling, Sole360 exclusively focuses on helping users trade sneakers through the website as the company verifies shipments. The process is designed to build trust and acclimate users to trading sneakers online, which co-founder and UCLA alumnus Jonathan Low said was his hobby during high school. Low started trading sneakers in Facebook Marketplace where there was an established sense of trust during trades – even between strangers – and he said users could easily find deals.
"I would come home from high school, and go into Facebook groups, reply to messages, ship out sneakers, get in sneakers. … Trading was the fastest way to make an offer," Low said. "If you didn't have cash as a high schooler, it was super easy to just say, 'I'll trade you two shoes for your one shoe.'"
Trading comprises only a small fraction of sneaker exchanges, and the concept of a centralized online platform solely for trading is not well-known outside of a few niche Facebook groups, said Sole360 co-founder Terrence Whaley. After the site first launched, Low said users initiated requests but were hesitant to complete trades. So in order to build trust and familiarize people with making trades, Sole360 held "OBO," or best offer, events at which people could bid for rare sneakers from Low and Whaley's own collections.
[Related: UCLA student co-founds online secondhand clothing store with brother]
Sole360's website also features a trade likelihood calculator, which compares the relative value of two pairs of sneakers and gives the user the likelihood of a successful trade, simplifying a process Low said many people familiar with sneaker trading already perform in their heads. The feature is reminiscent of trade likelihood meters in fantasy basketball, which many people in the sneaker community have experience with, Low said.
The brand's color scheme takes inspiration from the blue and white that many social networks employ to reflect the community-driven nature of sneaker collecting, Whaley said. Ariana Davis, the lead product designer, said one of the challenging parts of growing Sole360 as a startup is making the brand known, but the team's shared passion for sneaker culture and consistency in its business model has made it easier.
"I think one thing that mainly comes to mind when people think startups, they think of funding and people rushing to support the idea," Davis said. "People don't really know the backstory of how long they've been working on some ideas or how many late nights they've done themselves to get to where they are now."
Before building the company's website, Low said they used the positive feedback received on prototypes at sneaker conventions as an indicator that people were interested in an online trading platform. After COVID-19-related shutdowns were put into place, Low said the brand hosted a virtual sneaker swap on Zoom for users to meet each other. They also pivoted to online "sneakerhead" communities on Facebook and Reddit – using the trade likelihood calculator to pique people's interest in the site. Contrary to many other businesses, Whaley said Sole360's online nature helped it grow as restrictions on in-person gatherings have given members more time to devote to sneaker trading.
"I will say it was a perfect storm for us, actually. So, a lot of entrepreneurs and a lot of businesses will be spawned from this pandemic, just because of the opportunity people get to work on their passion project," Whaley said.
[Related: Palgorithms app uses interests, personality types to help students make friends]
Sole360's team worked directly on all aspects of its launch – including the initial prototypes, advertising strategies, website design and trading algorithm – and this was key to its growth in the early stages, Low said. Not relying on large initial investments has given them the advantage of being able to add and change features quickly instead of waiting for people from outside companies to work on them, which he said allows the company to quickly achieve its vision. After launching in June, Davis said the user base has grown from about 10 to almost 500.
In building Sole360, Whaley said he was driven by the idea that people can trade what they already have for better things, drawing inspiration from Kyle MacDonald, a Canadian blogger, who started out with a paper clip and kept trading until he acquired a house. Low said his overall goal is to validate the notion that people are willing to trade for out-of-reach items through Sole360 and then to see the impacts beyond the scope of sneakers.
"At the end of the day, it starts with sneakers, but I think it's a shame if it ends there," Low said. "The enjoyment of getting a new pair of sneakers is great, but what I really connected with was this idea of breaking away from the negative sides of consumerism."