Dance student to teach his choreography in national tour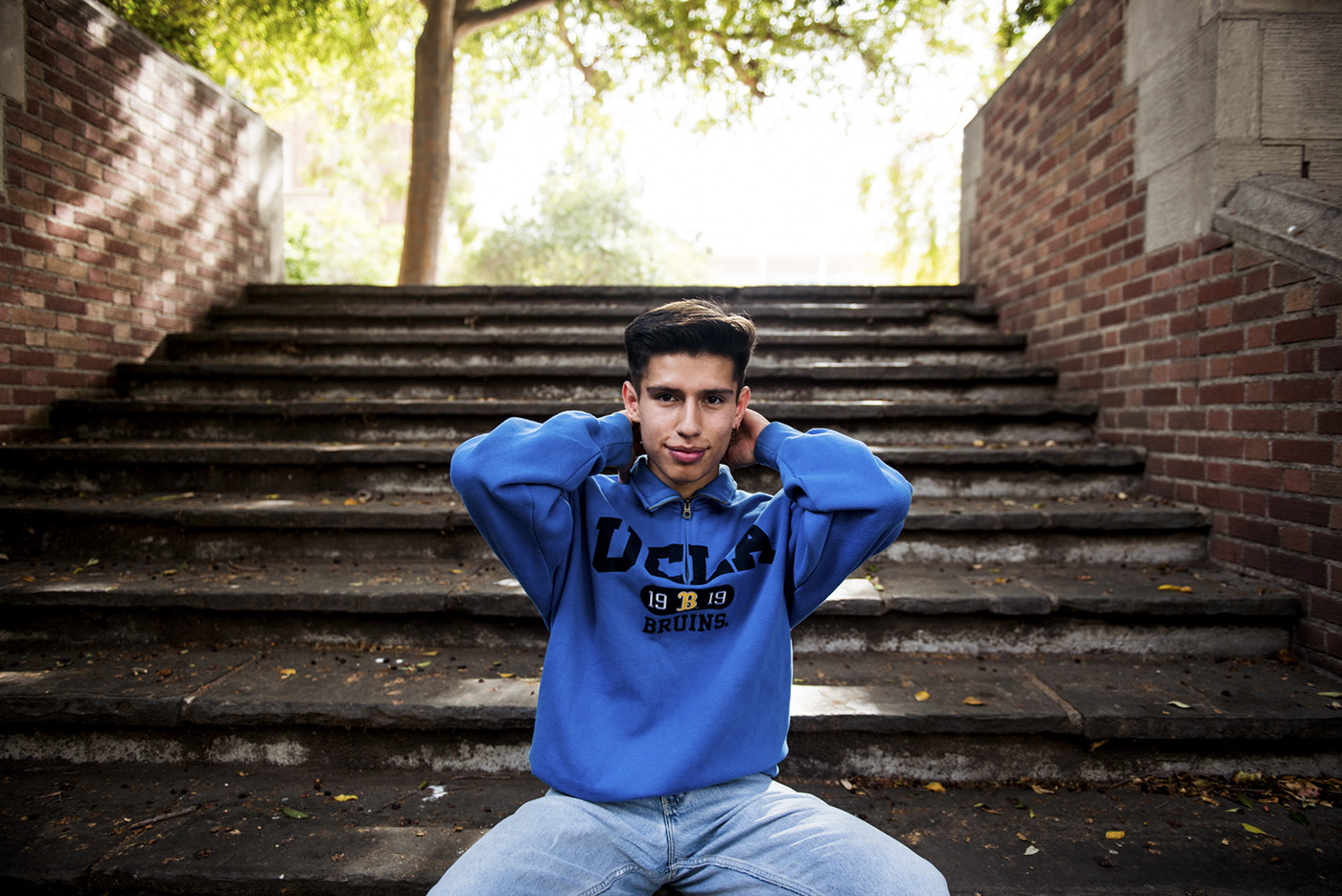 Dance student Christopher Aguirre will be teaching his choreography on a national level as he travels to several United States cities with the dance intensive, The Nexxt Move. (Kanishka Mehra/Photo editor)
This post was updated Nov. 15 at 6:04 p.m.
The next move for Christopher Aguirre's career as a choreographer is just the beginning.
The second-year dance and communication student was invited to choreograph for The Nexxt Move, a two-day dance intensive in several cities across the United States and in London. Aguirre said this will be the first time he has taught his choreography on a national level as he travels to Fort Lauderdale, Florida Nov. 7 to Nov. 8 and Des Moines, Iowa Nov. 14 to Nov. 15.
"The biggest takeaway (from this experience) is getting to meet people, exchange energies, and show them what I have to offer," Aguirre said. "If I inspire one person, to me, that makes my whole day."
Falling in love with dance his freshman year of high school, Aguirre said he started training at Millennium Dance Complex, where choreographers for celebrities like Jennifer Lopez, Britney Spears and Justin Timberlake have been known to teach. There, he said he learned the fundamentals of hip-hop, jazz, ballet and contemporary in his classes. Later on in high school, he said he served as the captain of his dance team and president of his show choir program, which gave him the opportunity to choreograph for the first time.
"I always wanted to be in a position where I can be a choreographer, and people can fangirl over my videos the way I fangirled over theirs," Aguirre said.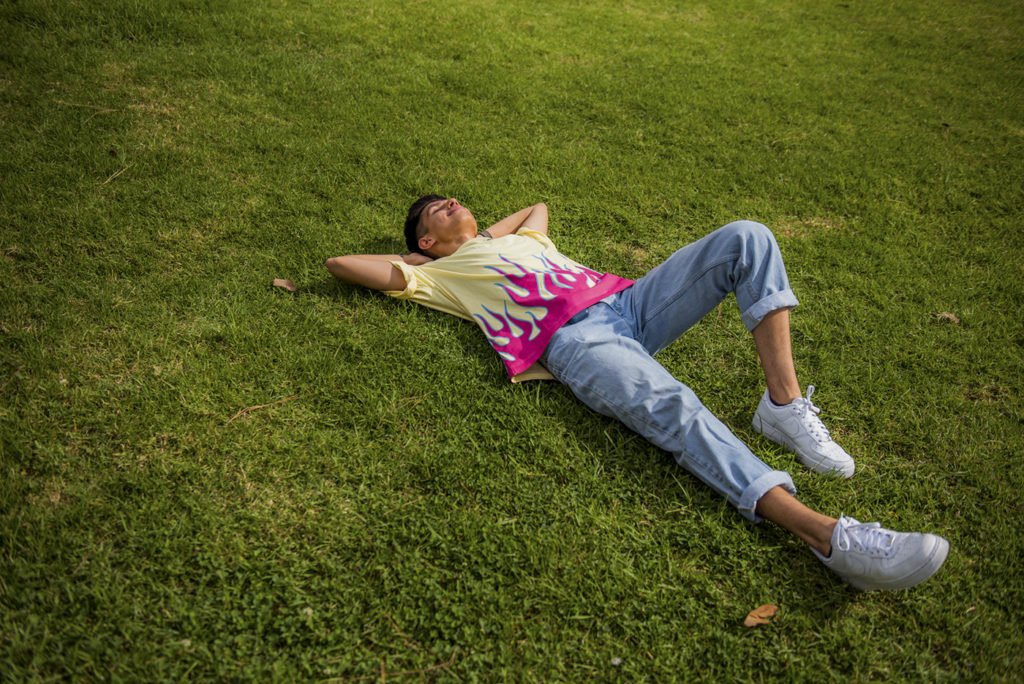 Although his methodology for creating choreography varies in every situation, Aguirre said he usually records himself freestyling to a song of his choice or a song given to him to choreograph. Through constant training, Aguirre said his choreography has evolved – originally choreographing to every lyric in high school to now moving as he feels – and he describes his style as a fusion of everything he has learned. While the main genres he dances and choreographs are hip-hop and house, he said he incorporates the essence of West African dance styles like Lamba and the texture of modern and contemporary styles.
Keeping an ear out for harmonies, beats, ad-libs and the production of the bass in every song, Aguirre said he attributes his show choir background to the way he listens to the music he choreographs for. Changing choreography to the beat of the song happens frequently when they collaborate, said Aguirre's friend Marco Mejia, a second-year dance student. When Aguirre was in the process of choreographing for the tour, Mejia said he suggested Aguirre dance to the snares in "positions" by Ariana Grande instead of the top beat.
"(Aguirre) pushes me to think outside the box and think of better choreography," Mejia said. "He is very open-minded to new ideas … both in his personal life and dance."
[Related: UCLA's first ballet company a safe haven for pliés, dégagés and fun]
Always pushing himself into situations he would never see himself in, Aguirre accepted the offer to choreograph for The Nexxt Move tour back in July. The founder of The Nexxt Move had reached out to Aguirre to choreograph for the tour after he assisted Samantha Long in teaching a class for the company. Long, whose credentials include dance captain for J Balvin and founder of dance and artist development studio A THREAT, LLC, said the assistant position has allowed her to show Aguirre the ropes to the dance industry and provide him the opportunity to teach classes at the studio.
"(Aguirre assists) me when I'm choreographing for artists by being in the studio and on set or assistant directing," Long said. "When I was on tour with J Balvin, I got to bring (Aguirre) on stage."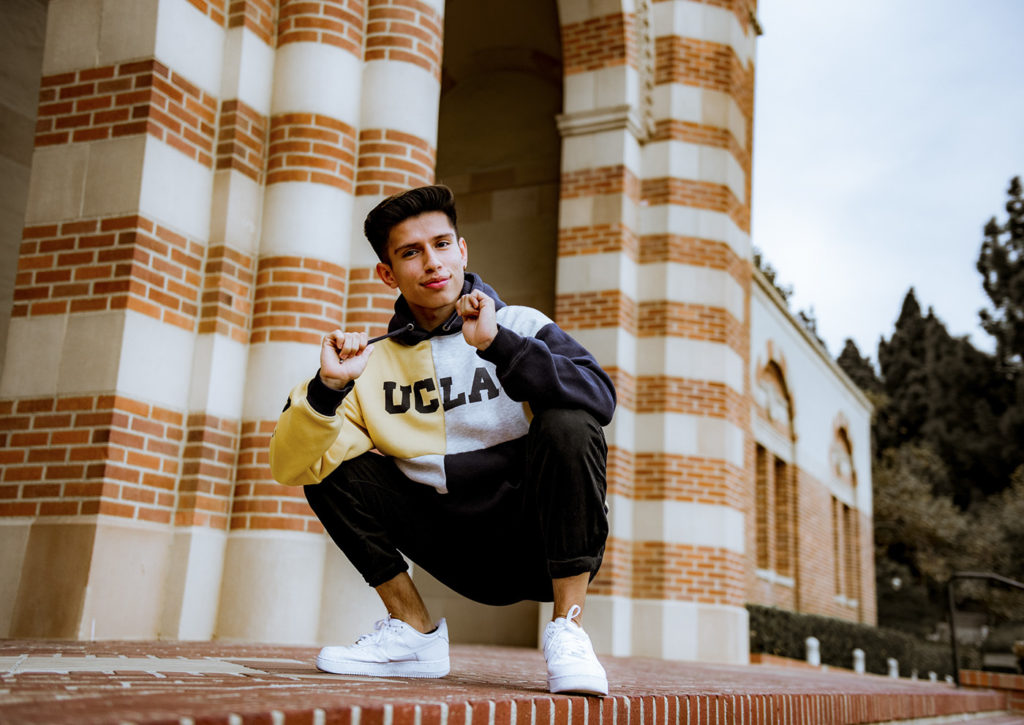 Wanting to offer different types of movement for the tour to show what he is capable of, Aguirre said he created choreography that pulled from various influences. For the Nov. 7 and Nov. 8 dates of the tour, Aguirre prepared four combinations to teach at each of the four age levels, ranging from minis at ages 5 through 8 to seniors over 16. He said the minis will learn a hip-hop combo he choreographed to Beyoncé's "Crazy in Love," but the choreography for the juniors, who range from ages 9 through 12, consists of more groove elements as they dance to "You Already Know" by Fergie featuring Nicki Minaj.
The hardest choreography Aguirre said he created was the pop and hip-hop combo for the teens (ages 13 through 15) and seniors to Ariana Grande's "positions," which includes the four fundamentals of hip-hop: the wave, the bounce, the rock and the rolls, the latter two of which involve different movements of the chest. Musically, Aguirre said he choreographs to elements like Grande's riffs, mimicking what they would physically look like.
"When I'm choreographing … I'm listening to the beat," Aguirre said. "I listen to the way the artist sings the song, the beat and the genre because that's a huge indicator for how (I) move."
[Related: Student dance groups improvise fall plans, choreograph new ways to connect]
Hoping to become a professional dancer and choreographer in the industry, Aguirre said he sees himself performing at award shows like the Video Music Awards and touring with his favorite artists. Later on, he said he also intends to open a multipurpose studio for fellow creators and maybe dabble in the music and entertainment industries as a marketing director. But for now, Aguirre said the tour will hopefully lead to more opportunities for him to achieve his goals.
"With this tour, it literally means the world to me because (this opportunity) always seemed like a dream, and I feel like now it's something real," Aguirre said. "I'm just very excited to see what things are going to come from it."