Student dance groups improvise fall plans, choreograph new ways to connect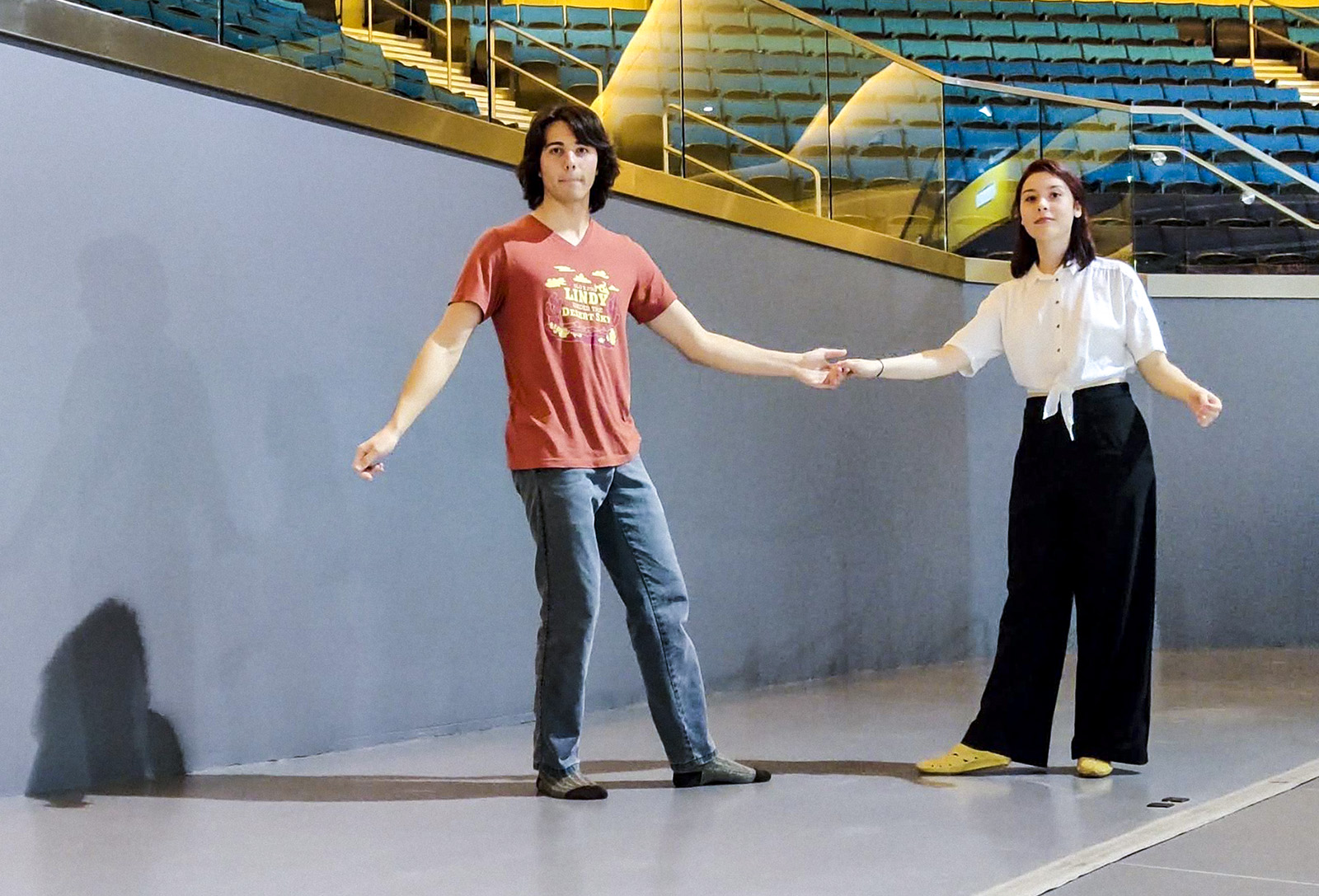 Dance groups are improvising virtual ways to maintain their sense of community and keep dancers engaged in their craft. Along with her dance partner Hunter Gawboy, Kristen Stefanescu of the Swing Dance Club said she is hopeful that dancers will still be able to connect. (Courtesy of Kristen Stefanescu)
Correction: The original version of this photo caption incorrectly stated the photographer was Justin Jung. In fact, the photos were courtesy of Kristen Stefanescu.
This post was updated Aug. 20 at 12:28 a.m.
UCLA dance groups are trading in the studio for the screen as they prepare to welcome new and returning students alike.
In the upcoming school year, student dance groups plan to adapt to choreographing and rehearsing in a modified format – either socially distanced or completely virtual. Even with the prospect of virtual auditions, competitions and rehearsals, however, many groups remain optimistic.
Fourth-year neuroscience student and president of the Swing Dance Club at UCLA Kristen Stefanescu said her initial experience with virtual dance lessons in the spring has left her hopeful for the fall.
"No one can pretend that this is the same as in-person lessons," Stefanescu said. "But it was still really nice to just sort of have that community presence … and to still be able to build your skill set."
[Related: UCLA's first ballet company a safe haven for pliés, dégagés and fun]
Many groups are opting for weekly Zoom lessons, including the Swing Dance Club, which plans to teach jazz basics as well as introductory swing dancing to all interested students. Stefanescu said the club normally focuses on partner dancing rather than solo jazz, but under the current circumstances, many students may not be comfortable with the close contact that comes with partner dancing or have access to a partner.
"Swing dance itself has a very long history of incorporating solo jazz moves in, having come from solo dances like the Charleston," Stefanescu said. "We're hoping to really incorporate that into our lessons and really just get everyone moving and grooving and enjoying the dance – with or without another person there."
While the Swing Dance Club at UCLA does not hold auditions, many other groups have had to change their audition processes as well as rehearsal formats.
NSU Modern – one of UCLA's hip-hop dance groups run through the Nikkei Student Union – has adjusted its audition process to allow students to virtually audition and rehearse in the fall. NSU Modern Executive Director Naomi Dooley said the competition group plans to learn new genres and educate members about the history of the dance styles at the heart of NSU Modern's choreography.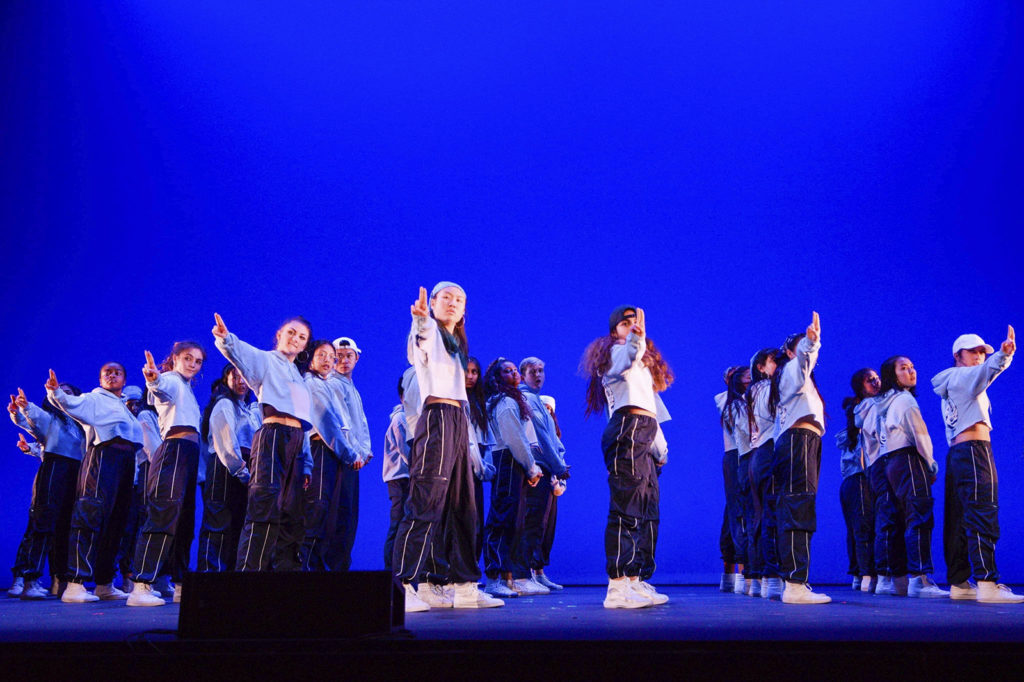 Given that many dance organizations rehearse in UCLA parking structures, some intend to social distance rather than shift fully online. Foundations Choreography, which generally has between 150 and 200 members per quarter, is hoping to have socially distanced rehearsals and auditions, said Peibo Guo, director of events for Foundations Choreography.
Given the influx of beginning dancers who join the club, Guo, a fourth-year biochemistry student, said she still hopes to be able to rehearse in person but maintains a positive outlook even if things do shift online.
"Even if it's going to be an online platform, that's still providing … (a way) for people to learn about dance for beginning and intermediate dancers," Guo said.
And instead of a live performance at the end of fall, third-year biochemistry student and director of captain relations for Foundations Choreography Kara Tsi said Foundations teams would work toward concept videos or other projects.
For competition groups like Bruin Bhangra, which focuses on the North Indian folk dance Bhangra, planning for virtual rehearsing also presents questions about the competition season. Fourth-year marine biology student and vice president of Bruin Bhangra Gurkriti Ahluwalia said while determining plans for competitions has become more difficult given the pandemic, the club still intends to teach and rehearse new pieces with the goal of possibly attending a virtual Bhangra competition.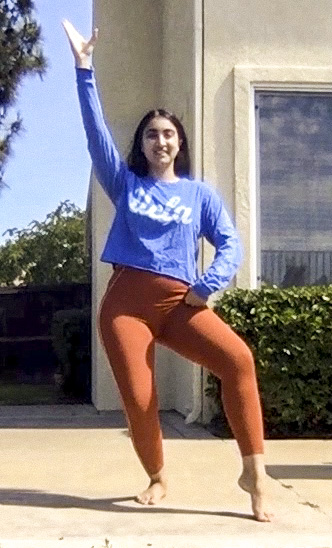 [Related: Dance Marathon 2020 moves online with a focus on themes of unity and awareness]
Other competition teams, like NSU Modern, are focusing on training internally to prepare for future performances, said Dooley, who is a third-year microbiology, immunology, and molecular genetics student. To help NSU Modern maintain its sense of community online, Dooley said they plan to dedicate some of their rehearsals to bonding with each other to strengthen team dynamics.
"(We're) trying to maintain (the family) atmosphere while also maintaining the love for dance that we have," Dooley said.
And without in-person opportunities to flyer on Bruin Walk and perform at orientation, many dance organizations have also had to turn to social media to spread the word, specifically to incoming students. Along with some other dance groups on campus, Guo said Foundations Choreography is hoping to organize a virtual dance fair for prospective members to attend.
Despite the changes for the fall, Tsi said she is optimistic that socially distanced or virtual dancing will be a fulfilling experience for new and existing members of UCLA's dance community. While the current environment is constantly changing, Tsi said she believes the essence of dance can be easily captured by a group interested in learning – regardless of physical distance.
"A lot of the dance experience is just being in that same environment with people who are also learning alongside you," Tsi said. "You don't necessarily have to be right next to each other, … (and) we're still going to be able to create that kind of environment for (dancers) to grow."