Lessons of growth stem from student's budding social media plant account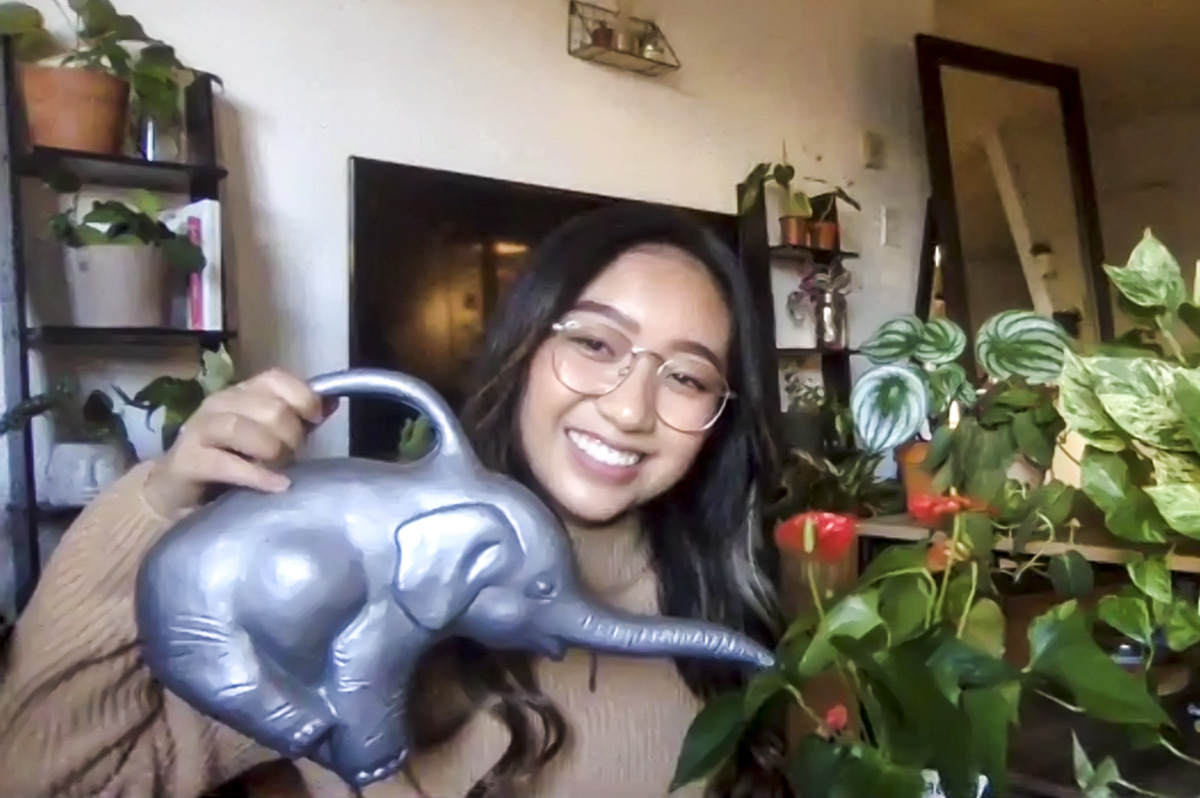 Fourth-year human biology and society student Michelle Tran, said her Instagram account @plantedbymich grew from boredom in quarantine, but the account has now amassed more than 1,800 followers. (Xuxin Zhang/Daily Bruin staff)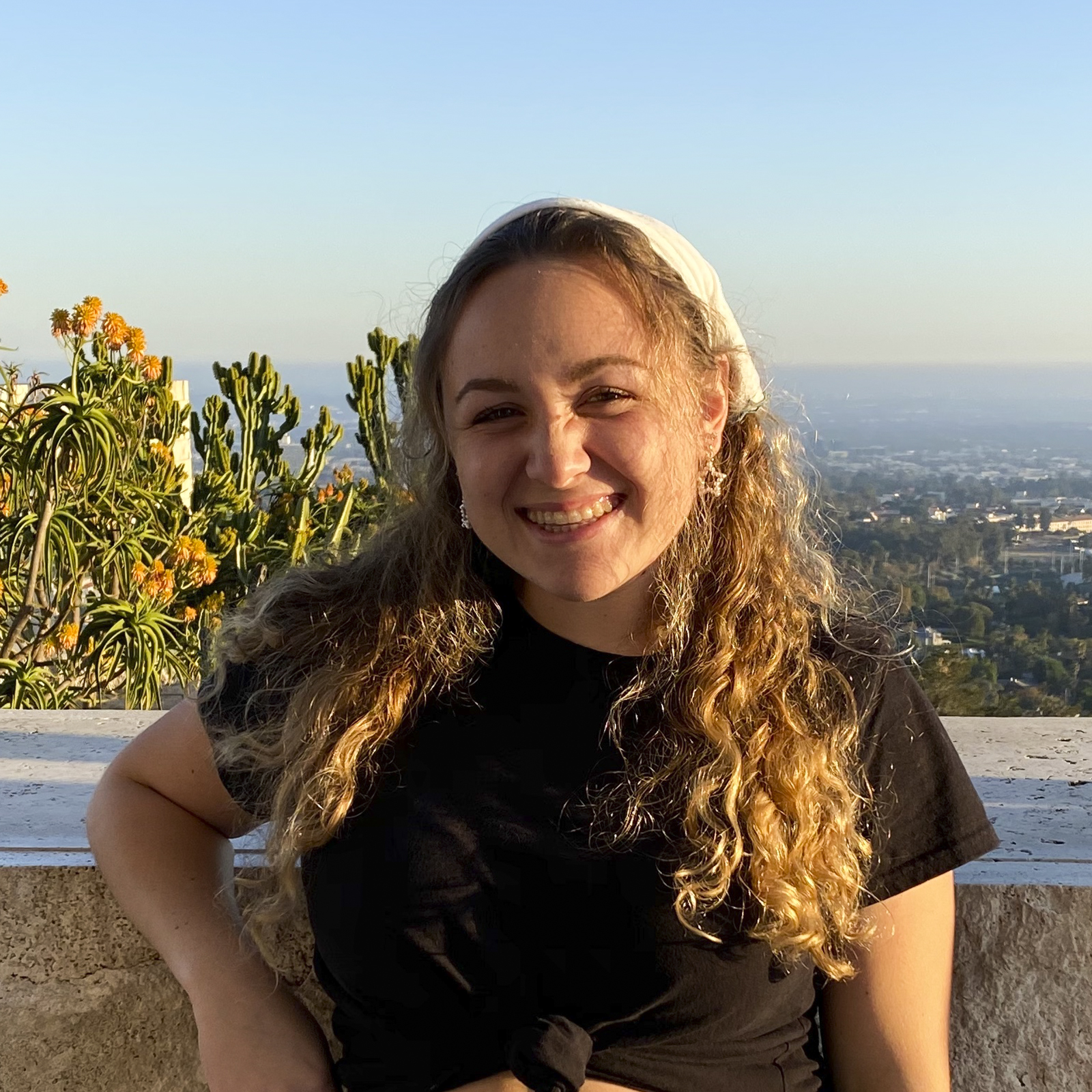 Michelle Tran's plants overgrew the boundaries of her camera roll and established roots on social media.
The fourth-year human biology and society student created an Instagram account, @plantedbymich, in May to document her plant collection. The account was created out of boredom in quarantine, but Tran said it brought her a sense of routine. Now with more than 1,800 followers, Tran said she tries to engage on her account at least once a day – whether on her Instagram story or through actual posts. She described the overall aesthetic of the account as bright and clean, with an occasional doodle on her pictures.
"In the beginning, it really was just me and my close friends … and it was a nice, intimate growth account," Tran said. "Once I started making more plant friends in the community, it kind of just motivated me to keep doing it."
Despite failing to keep her first succulent she got from Bruin Walk alive, Tran said her plant journey began nearly two years ago after she felt her college apartment was too dark and grimy. After scrolling for hours on Pinterest, she said she decided to buy a few plants to make her apartment feel homier. Her friend drove her to the closest Home Depot, and she bought her first three plants – a golden pothos, a snake plant and an English ivy.
Tran's original English ivy has since died, but she said she has now collected nearly 100 plants. However, she said her own growth with her collection was not always easy – a reality she is transparent about on her Instagram page.
[Related: Pets of UCLA get extra love on social media, create community for animal lovers]
Maintaining plants can sometimes be difficult, so Tran said she is a big believer in getting rid of plants that bring her stress – a notion she conveys to her followers. She said plants should bring a sense of peace and grounding, not anxiety. Tran gives away and sells any plant that she does not have space for both through her Instagram and on the UCLA Free & For Sale Facebook page, she said.
"The message that I try to promote to my followers … is that plants die," Tran said. "You can take care of them, sometimes your environment just isn't the best for them. It's not ideal, and that's totally not on you."
New plant owners, such as Skylar Zhao, a fourth-year psychology and sociology student, have learned a lot about gardening from Tran. She said Tran was really helpful in getting her started with her first few plants, giving her constant advice on how to grow and keep her plants alive.
Zhao said she was so inspired by @plantedbymich that she created her own plant account with her friend. She had always admired plants before, but Zhao said Tran was crucial in her first steps toward getting involved within the plant community.
"I panic a lot whenever something slightly small happens, and I message her," Zhao said. "She will always just respond really quickly, so that definitely helped me feel more confident."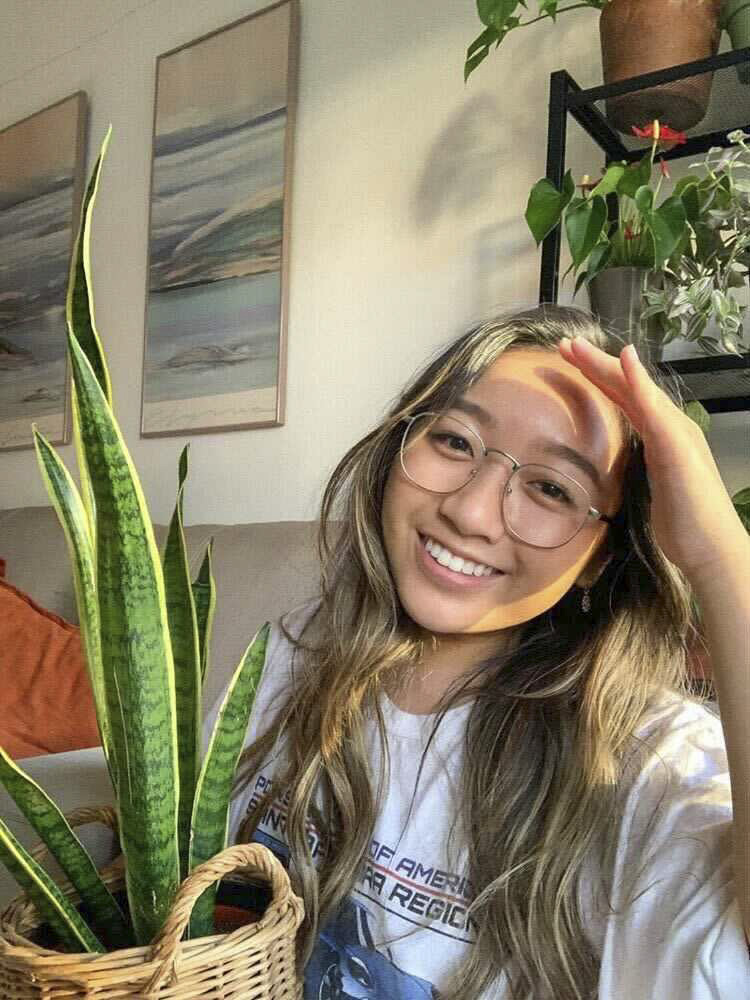 [Related: Valley oak tree could provide insight into how plants will adapt to climate change]
Tran's love of plants has also spread to her friends, such as Dayna Pham, a third-year human biology and society student, who said she had no interest in plants before Tran founded her account. Now, Pham said she owns three plants and considers Tran her "plant mom." Tran occasionally posts various growing techniques, such as how to grow plant cuttings – which are pieces of an original plant regrown – which Pham decided to try out and is now growing an onion from Trader Joe's in a cup, she said.
"I didn't really see the power in (plants) … but she helped show me … how beautiful they are," Pham said.
Through her social media page, Pham said she has watched Tran gain a new level of confidence as she builds in-person and virtual relationships with other plant lovers. Although Tran still struggles with her confidence in her gardening abilities, she said she understands that taking care of her plants is a constant learning process and is surprised with every new step of progress along the way.
"It's very gratifying and satisfying at the end of the day to see where all of your efforts have been going," Tran said. "Seeing new leaves on a plant (for example), that makes it all worth it."