Opinion: UCLA must create its own alternative to Zoom to ensure better security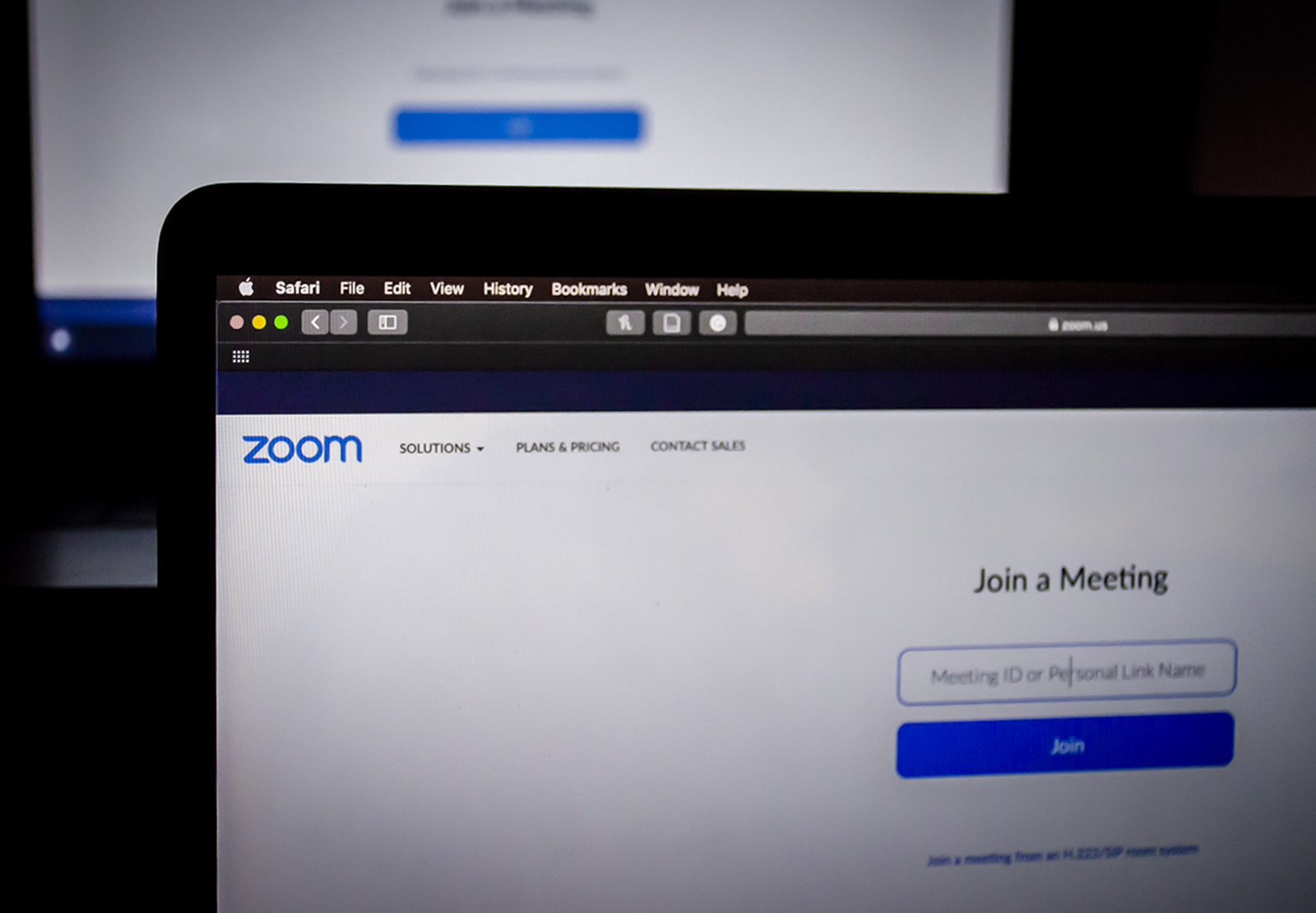 The recent Zoombombings have demonstrated the need for increased security in virtual classrooms, a problem that could be solved if UCLA created its own virtual learning platform. (Kanishka Mehra/Photo editor)
Correction: The original version of this article misspelled Breeze Velazquez's name.
This post was update Oct. 31 at 3:47 p.m.
Of all the difficulties that come with online school, racial and homophobic attacks shouldn't be among them.
But that's exactly what's been happening.
Since UCLA transitioned to online teaching in the spring, professors have experienced a handful of Zoombombings in which people attend their live lectures and make racist and homophobic remarks. And while professors have taken precautions to lower the likelihood of these incidents, the university has yet to find an optimal solution to keep Zoombombers from accessing classes.
It would be wise for UCLA to consider creating their own platform similar to Zoom but with added security measures. This tactic is not unheard of given that there are companies who have already taken steps that can help to completely get rid of Zoombombings.
Steps the university has taken to try to protect Bruins from these incidents include modifying default Zoom system settings to prioritize privacy and security and providing Zoom lecture assistants to help instructors manage large courses.
These incidents may be one-off events, but the impacts they have on students are not. The remarks made by the hackers affect students' mental health, emotions and the way they feel about UCLA and online school.
Despite administrators receiving suggestions from the Undergraduate Students Association Council on how to create safer Zoom environments, UCLA has left these decisions largely up to professors. Recommendations made to administration and professors include requiring professors to use UCLA logins to join lectures and mandate students to create UCLA Zoom accounts and use their full name on the registrar.
Not implementing universitywide Zoom lecturing standards is meant to benefit students by giving professors academic freedom, but it's been having the opposite effect. USAC conducted a survey for students in classes that were hacked and found that 64% of students who reported incidents were part of classes for which professors did not require any passcodes, said Breeze Velazquez, a third-year public affairs student and USAC's Academic Affairs commissioner.
Passcodes can often be tedious and troublesome, but they can mitigate issues like Zoombombing in the long run. However, they can't be the only solution.
Velazquez said she's made suggestions to UCLA on how they can better protect students, but that the process has been difficult.
"I am looking to see what more can be done in terms of IT," Velazquez said. "Something has to get done. It shouldn't be a conversation anymore, it needs to be actions."
And given UCLA's history of technological innovation – it is the proud birthplace of the internet – establishing its own virtual classroom platform shouldn't be that much of a stretch to ask for.
Bill Kisliuk said in an emailed statement that UCLA has a great history of innovation in regard to creating new technologies and procedures to serve society.
Kisliuk said UCLA has a great history of innovating technology. A report from the university states that UCLA holds 1,226 U.S patents, and start-ups developed by UCLA between 2000 and 2018 are worth about $33 billion.
The school's recent announcement that remote learning would be extended to winter quarter adds a sense of urgency to securitizing online classes.
Astronomy and astrophysics professor Michael Rich, one of the professors whose classes was Zoombombed, said UCLA's approach to Zoom-related issues has been poor.
"They really dropped the ball. They failed to follow up and put any effort in finding the responsible persons," Rich said. "It felt like they just couldn't really care very much about the problem."
However, despite possible lack of funding for an entirely new platform, UCLA recently proved they can allocate funds if need be. Earlier this month, UCLA announced a campuswide Slack subscription that cost them $259,200 while citing a $653 million loss from changes caused by the pandemic.
While its intentions of fostering a platform for digital socialization were good, this was not the best way to spend funds, given that students already have other apps such as GroupMe or Facebook groups to communicate with one another.
Given that the university consistently portrays itself as a place where innovation thrives, the issue of Zoombombing can be efficiently curbed with a university-specific video teaching platform.
At this point, it's necessary.
Unless the university starts doing some innovating to protect students from these hackers, students will continue to pay the price.