'Filthy Rich' aims to modernize soap opera genre, explore family dynamics in South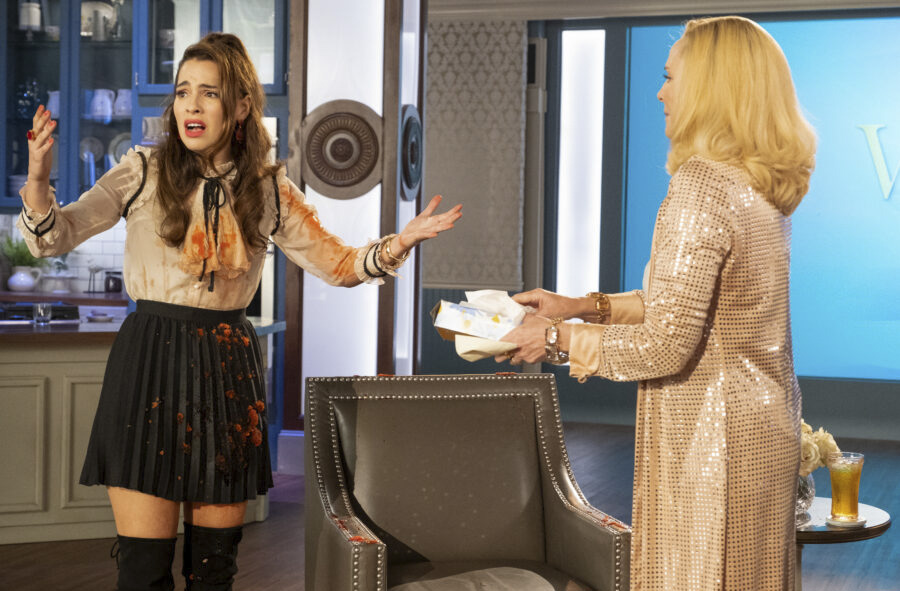 This post was updated Oct. 25 at 6:46 p.m.
The hidden scandals of a Southern evangelical family are coming to light in "Filthy Rich."
Fox's new soap opera has been airing weekly since Sept. 21 as it follows the story of the Monreaux family, who lives in New Orleans and owns a popular Christian television network. When the family's patriarch suddenly dies, his will reveals that he secretly had three illegitimate children, and when they come to retrieve their portion of the will, the drama ensues. Although the show contains the heightened emotions of a typical soap opera, showrunner and UCLA alumnus Abe Sylvia said it also tackles relevant issues pertaining to the American South.
"(The American South is) a region of the country with a very rich history – and it's a divisive history – so you can't ignore that aspect, certainly not in this day and age," Sylvia said. "New Orleans itself is such a reflection of the melting pot that is this country, and we certainly wanted to reflect that in the show."
[Related: New movie explores difficulties of navigating freshman year of college]
Sylvia said one central theme in the series is the challenging of authority figures, as largely seen through one of the illegitimate children, Ginger Sweet (Melia Kreiling). Unapologetic and tough, Kreiling said her character's personality is one of the main reasons why Ginger is provoked when the Monreaux family attempts to silence her. In order to convey Ginger's fierce nature, Kreiling said she chose to play the role in a serious and confident manner rather than acting lightheartedly.
On the somewhat opposite side of the spectrum is the character of Antonio Rivera (Ben Levy Aguilar), another one of the three secret children. With Antonio written as a professional fighter and a single dad, Aguilar said his character's mix of aggression and emotional sensitivity help differentiate him from other portrayals of professional fighters in television.
"There's this bipolar kind of thing that comes out when he's fighting for what he wants for his family and his little boy," Aguilar said. "That's the side we only see when he's in the ring, so it creates an interesting dynamic to see such a sensitive person with such power."
[Related: Virtual film screening and panel delves into sexual violence in sports, college]
His character was also made more complex through the actor's prior skills and qualities, Aguilar said. Having a background in martial arts and Krav Maga – an Israeli combat and self-defense system – Aguilar said the writers adjusted his character from a boxer to an MMA fighter to better fit his abilities. As more episodes were shot, he said the writers also added in more opportunities for him to demonstrate his fighting expertise.
Further adjustments arose as the cast developed their own dynamics while shooting, Sylvia said. For example, he said he noticed an interesting chemistry appear between Ginger and her newfound half sister Rose Monreaux (Aubrey Dollar) during the filming of the pilot episode, as the two women were expected to be enemies but instead became close friends.
The show also differs from conventional soap operas in how it balances the more realistic depictions of human relationships with its comedic and dramatic elements, Kreiling said, as the issue of troublesome family dynamics are paired with contemporary topics like wealth and religion in the American South. Sylvia said he grew up tuning into classic soap operas like "Dallas" and "Dynasty" every week to keep up with their surprising twists and saw "Filthy Rich" as a modern take on the genre through which more current matters could be presented alongside the same intriguing elements of the classics.
"I think people can tune in and just enjoy it as popcorn entertainment, or they can stick around and look a little bit deeper and see that we are exploring some dark things," Sylvia said. "We're taking a good look at some aspects of our country that aren't so pleasant, but we're doing it through the soap opera lens."
Yun is currently the theater | film | television editor for the Daily Bruin. She was previously an Arts reporter from 2019-2021. She is also a third-year communication and Asian American studies student at UCLA.
Yun is currently the theater | film | television editor for the Daily Bruin. She was previously an Arts reporter from 2019-2021. She is also a third-year communication and Asian American studies student at UCLA.