UCLA faculty discuss what mail-in voting will look like for the upcoming election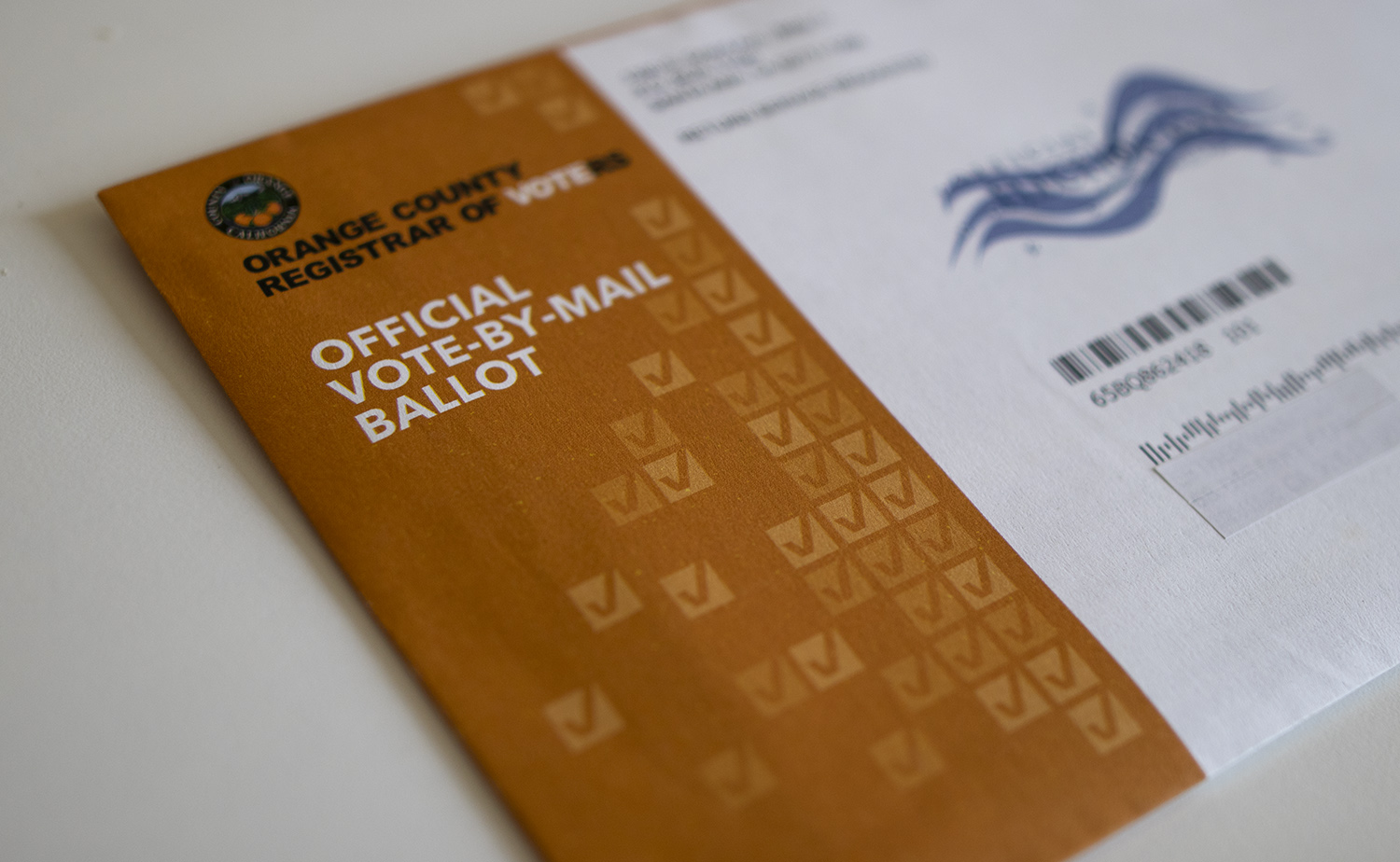 California's universal mail-in voting may be difficult to conduct as the state faces hurdles, yet it may increase voter turnout, UCLA faculty said. (Esther Li/Daily Bruin staff)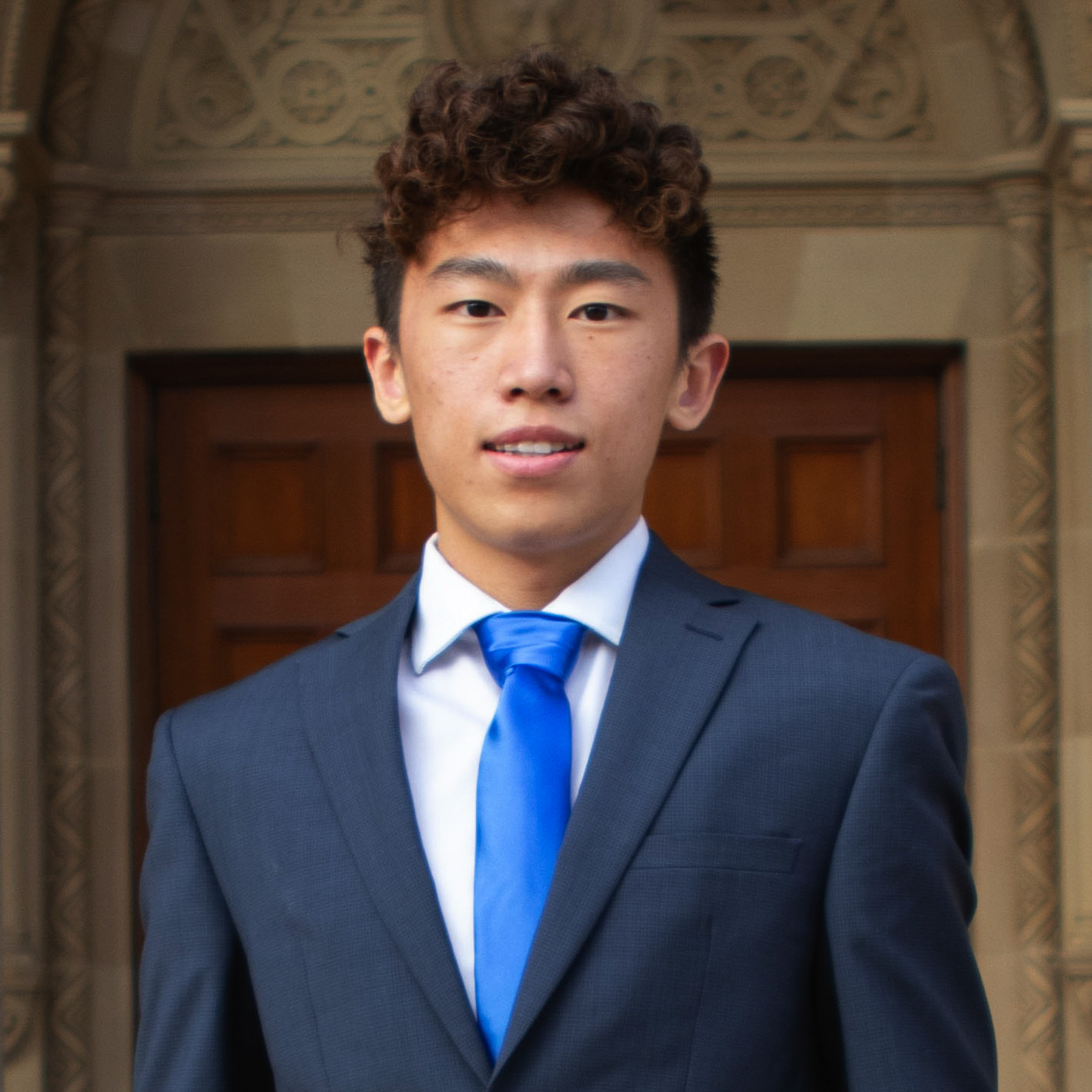 California's new universal mail-in voting program could increase voter turnout but may prove difficult to conduct, UCLA faculty said.
To cope with the coronavirus pandemic, California Gov. Gavin Newsom signed an executive order in May which ordered California to mail ballots to all registered voters for the general election. Voters can now cast ballots for local, state and presidential elections with the mail-in ballots and will have begun to receive their ballots starting Oct. 5.
This upcoming general election will be the first time that all California voters will receive mail-in ballots without having to request them.
Before Newsom's executive order, about half of California's registered voters already lived in counties that had adopted or planned to adopt universal vote-by-mail by the fall 2020 election.
The Voter's Choice Act, which passed in 2016, allows individual counties the option to send ballots to all voters. 15 counties – including Los Angeles County – changed their election rules using the VCA between 2016 and 2020 and planned to send ballots to all registered voters. At least three other counties vote exclusively by mail, without physical polling booths.
Around 44 million voters in nine states and Washington, D.C. will automatically receive a ballot without having to request one before the election, according to The New York Times.
Implementing universal mail-in-voting will improve voters' access to elections, said Sonni Waknin, the managing law fellow for the UCLA Voting Rights Project, an initiative that advocates for equitable and accessible elections through research and litigation.
"Mailing (ballots) to all voters boosts turnout for every kind of demographic group," Waknin said. "That includes lower-propensity voters or voters who historically have been disenfranchised."
However, some researchers are concerned that voters from underserved communities may vote by mail at a lower rate, Waknin said. In the May California 25th congressional district special election, Latino, Black and Asian American voters mailed their ballots in at a lower rate than other demographics despite the district's universal mail-in voting policy, she added.
Dan Thompson, a political science assistant professor, said his research showed a modest voter turnout increase in Utah, Washington and some counties in California after each implemented universal mail-in voting. However, data does not show that universal mail-in voting increased the proportion of young voters within the electorate, Thompson said. Rough neighborhood demographics data also did not show an increase in the proportion of racial and ethnic minority groups who voted, he added. These groups have historically voted in low numbers, Thompson said.
Although data from a recent primary runoff election in Texas showed more Democrats than Republicans voted by mail, the implementation of universal mail-in voting does not give either party an advantage, Thompson said. This could be because determined voters will vote regardless of how they cast their ballots or because Republicans are more likely to engage in activities with higher COVID-19-related risks, such as voting in person, he added.
However, uncertainty amid the pandemic and wildfires, administrative difficulties and unsubstantiated doubts about the legitimacy of mail-in voting may pose challenges to California's election plans, faculty said.
Displaced residents whose towns were destroyed in wildfires may not be able to vote, Waknin said.
Persisting health risks caused by COVID-19 could also reduce the number of poll workers who help to administer the elections, Waknin added.
California may also face difficulties administering universal mail-in voting, despite its history of mail absentee voting, said Natalie Masuoka, a political science and Asian American studies associate professor.
"As much as California has historically had a process of being open toward absentee voting, we have not had millions and millions and millions of voters cast their vote via mail-in ballots," Masuoka said.
California will have to handle large quantities of ballots and complete a string of administrative steps, Masuoka said. The state will have to send voters their ballots, make sure people return their ballots, ensure the postal service delivers the ballots and count the ballots accurately and timely, she added.
"This is a very different situation," Masuoka said. "We really have to pivot without a lot of advanced planning."
There is also evidence that the federal government plans to cut funding for the U.S. Postal Service, which could slow down the mailing system and impact the delivery of ballots, Masuoka said.
[Related link: The Quad: The current state of the USPS and how changes will impact voting in Nov.]
Some voters may also be concerned about potential voter fraud in universal mail-in voting, Thompson said.
President Donald Trump and The Heritage Foundation, a conservative think tank based in Washington, D.C., have both claimed without evidence that states send absentee ballots to recently deceased people who are still on the voter roll and count these ballots if they are returned.
Ballots sent to the deceased are almost never sent back, Thompson said. In the rare cases that these ballots are returned, they are canceled, he added.
Instances of people voting in two separate counties or ineligible voters casting ballots are also rare, Thompson said.
"(Researchers) find that consistently the rate (of voter fraud) is incredibly low and essentially indistinguishable from zero," Thompson said.
To ensure their ballots are counted, voters need to make sure that their voter registrations and signatures on file are up to date, Waknin said. California voters are able to track their ballots on the Secretary of State's website and see if their ballots have been mailed out and delivered, she added.
There is a lot of uncertainty about how much success counties will have in implementing universal vote-by-mail, Thompson said. It could be challenging to persuade voters to change how they cast their ballots, he added.
"I would expect some counties like Los Angeles to be better prepared for it simply because they've been trying to (implement universal vote-by-mail)," Thompson said. "Counties that … were not anticipating doing so, like San Francisco County, .. could have more work cut out for them."
Qu was the 2021-2022 Editor in chief. He was previously the 2020-2021 campus politics editor and a contributor for The Stack. He studied statistics and political science at UCLA.
Qu was the 2021-2022 Editor in chief. He was previously the 2020-2021 campus politics editor and a contributor for The Stack. He studied statistics and political science at UCLA.