How the Trump administration has affected higher education over the past 4 years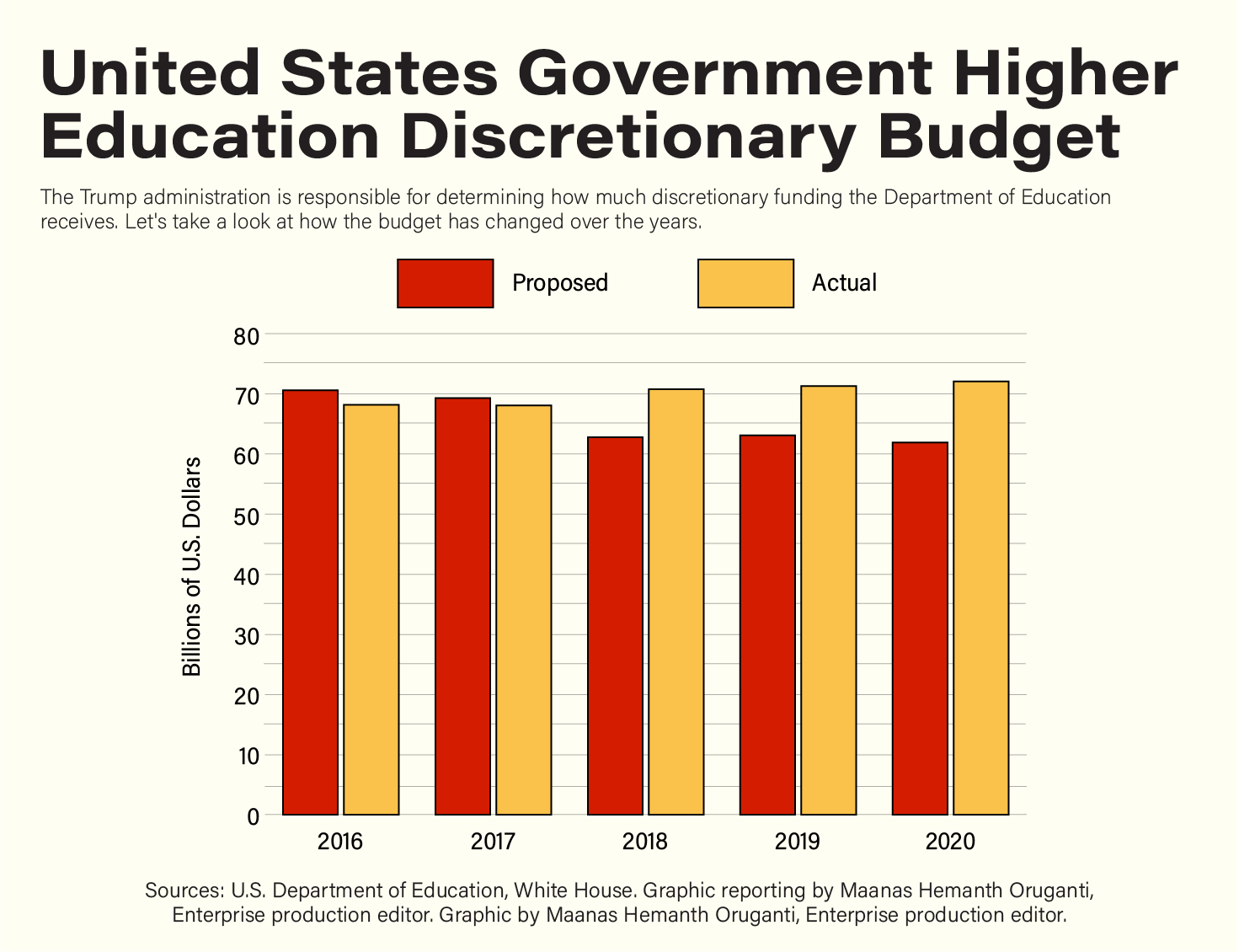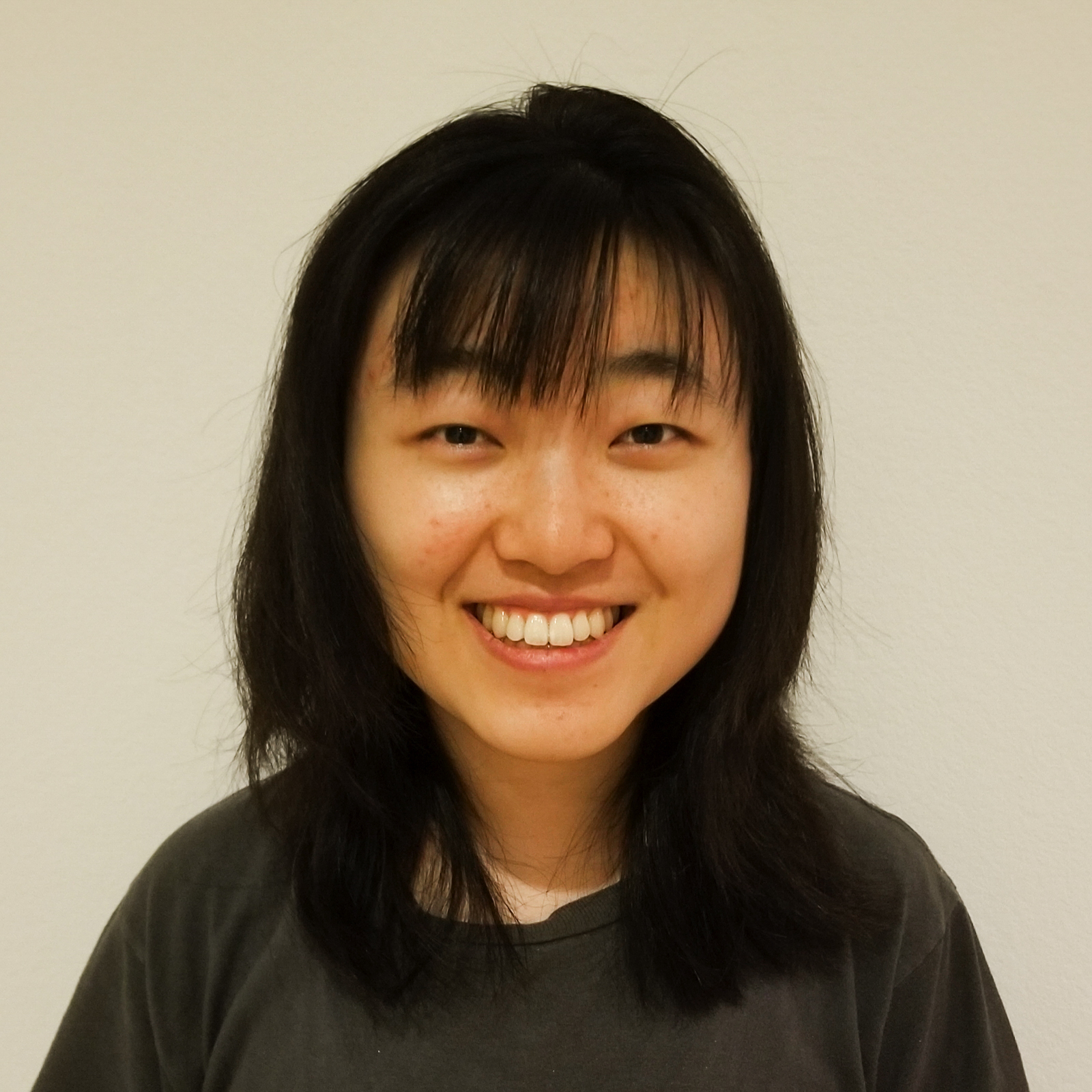 This post was updated Oct. 21 at 10:01 a.m. to reflect clarified language regarding Nadeeka Karunaratne's area of research.
The Trump administration updated federal sexual misconduct policies, proposed cuts to education funding and weakened race-conscious admissions during its four-year term. In anticipation of the November elections, Daily Bruin Enterprise reviewed the administration's higher education policies.
Title IX
The U.S. Department of Education's new Title IX regulations took effect Aug. 14, requiring that universities conduct live cross-examinations of both parties and their witnesses during investigations.
Title IX is a federal law that prohibits sexual discrimination in educational programs that receive federal funds.
Secretary of Education Betsy DeVos said the new rules will protect the educational rights of all students, including those accused of sexual misconduct. However, some believe they will discourage students from reporting.
[Related link: How new Title IX policies may deter reports of sexual misconduct, cause legal battles]
The new rules also allow universities to decide between a preponderance of evidence standard and a clear and convincing evidence standard when assessing sexual misconduct allegations, said Nadeeka Karunaratne, a higher education graduate student.
A preponderance of evidence standard requires evidence that misconduct more likely than not occurred, said Karunaratne, who researches the experiences of women of color survivors with formal reporting procedures. It is less strict than a clear and convincing evidence standard, which requires evidence that is "highly and substantially more likely to be true than untrue," according to Cornell Law School's Legal Information Institute. Previous Department of Education rules mandated universities use the former.
The University of California will continue using a preponderance of evidence standard, Karunaratne added.
The new rules more narrowly define sexual harassment as conduct "a reasonable person would find so severe, pervasive, and objectively offensive that it denies a person equal educational access." Dating violence, domestic violence and stalking are now punishable under Title IX.
Additionally, the new regulations only apply to locations and events in the U.S. that universities have "substantial control over." Incidents that occur in buildings owned by recognized student organizations, which may include fraternities or sororities, could also be liable to formal proceedings, Karunaratne said.
The new rules still allow universities to provide supportive services to students who experience an incident not covered under Title IX guidelines, Karunaratne added. However, she said she doesn't think the regulations are grounded in trauma-informed practices.
"There is not an interest in serving, protecting and supporting the education of minoritized students," Karunaratne said. "I would say in no way – Title IX and beyond – has the Trump administration prioritized the needs of minoritized students and communities."
College affordability
Trump proposed cuts to the Department of Education's budget every year he has been in the White House, according to public records.
In his annual budget proposals, Trump has routinely suggested eliminating the Public Service Loan Forgiveness program, which forgives the remaining federal loans of students who work for a government or a nonprofit organization and make 120 monthly payments during their employment.
Trump also called on the Department of Education to eliminate subsidized student loans for undergraduates in need of financial assistance. Additionally, his budget statement for the 2021 fiscal year included limits on federal loans for parents and graduate students, which he said would reduce student debt.
Capping federal loans may push graduate students to take out private loans, which could have higher interest rates, said Clare McCann, the deputy director for federal higher education policy with think tank New America's education policy program. McCann added that limiting graduate loans may have a disproportionate effect on students of color, who could face discriminatory lending in the private market.
Affordability has been a contentious issue for graduate students enrolled in the UC. Graduate students at UC Santa Cruz went on strike in early February to demand a cost-of-living adjustment as a result of rising housing costs. In March, nearly 100 UCLA graduate students voted to strike but ended up not doing so.
Trump also vetoed a resolution in May that would have nullified DeVos' updated borrower defense to repayment rules. These rules allow for student borrowers to access financial relief if their universities engaged in misleading or fraudulent activity that led them to take out federal loans. Under DeVos' new rules, which went into effect July 1, students must individually apply for loan forgiveness only if their universities made a statement or acted "with knowledge of its false, misleading, or deceptive nature."
Twenty-two states and the District of Columbia have challenged the new regulations in court, according to Inside Higher Ed.
The Department of Justice and race-conscious admissions
In 2018, the Department of Justice rescinded more than 20 documents, including seven that counseled universities to consider race when creating diverse campuses.
Race-conscious admissions policies are part of a larger discussion around affirmative action, a set of processes that allow universities to consider applicants' race, ethnicity and gender. The policy aims to address the effects of past prejudice and prevent future discrimination, according to Cornell Law School's Legal Information Institute.
Both public and private entities have recently challenged affirmative action. Students for Fair Admissions, an advocacy group opposing affirmative action, filed a 2014 lawsuit alleging Harvard University unfairly discriminated against Asian American applicants.
In response to these allegations, the DOJ launched an investigation into Harvard's admissions policies in 2017. It opened a separate investigation into Yale University's race-conscious admissions processes the following year later.
Mitchell Chang, an education and Asian American studies professor, said he expects Students for Fair Admissions v. Harvard, which is currently in the First Circuit Court of Appeals, to reach the Supreme Court. There, it will have important ramifications as the first suit of its kind brought against a private institution, Chang added.
If the Supreme Court rules in favor of Students for Fair Admissions, Chang said he fears there will be a decline in the enrollment of historically marginalized students at universities.
California's 1996 ban on affirmative action led to a 12% decrease in the enrollment of underrepresented groups, including Hispanic/Latinx, African American and Native American students, in the UC, a 2020 UC Office of the President report found.
"It was very clear from the front end that the Trump administration would … dismantle and end affirmative action," Chang said.
Huang is the 2021-2022 Opinion editor. She was previously a 2020-2021 assistant Opinion editor and an opinion columnist. She is also a third-year public affairs student at UCLA.
Huang is the 2021-2022 Opinion editor. She was previously a 2020-2021 assistant Opinion editor and an opinion columnist. She is also a third-year public affairs student at UCLA.