How new Title IX policies may deter reports of sexual misconduct, cause legal battles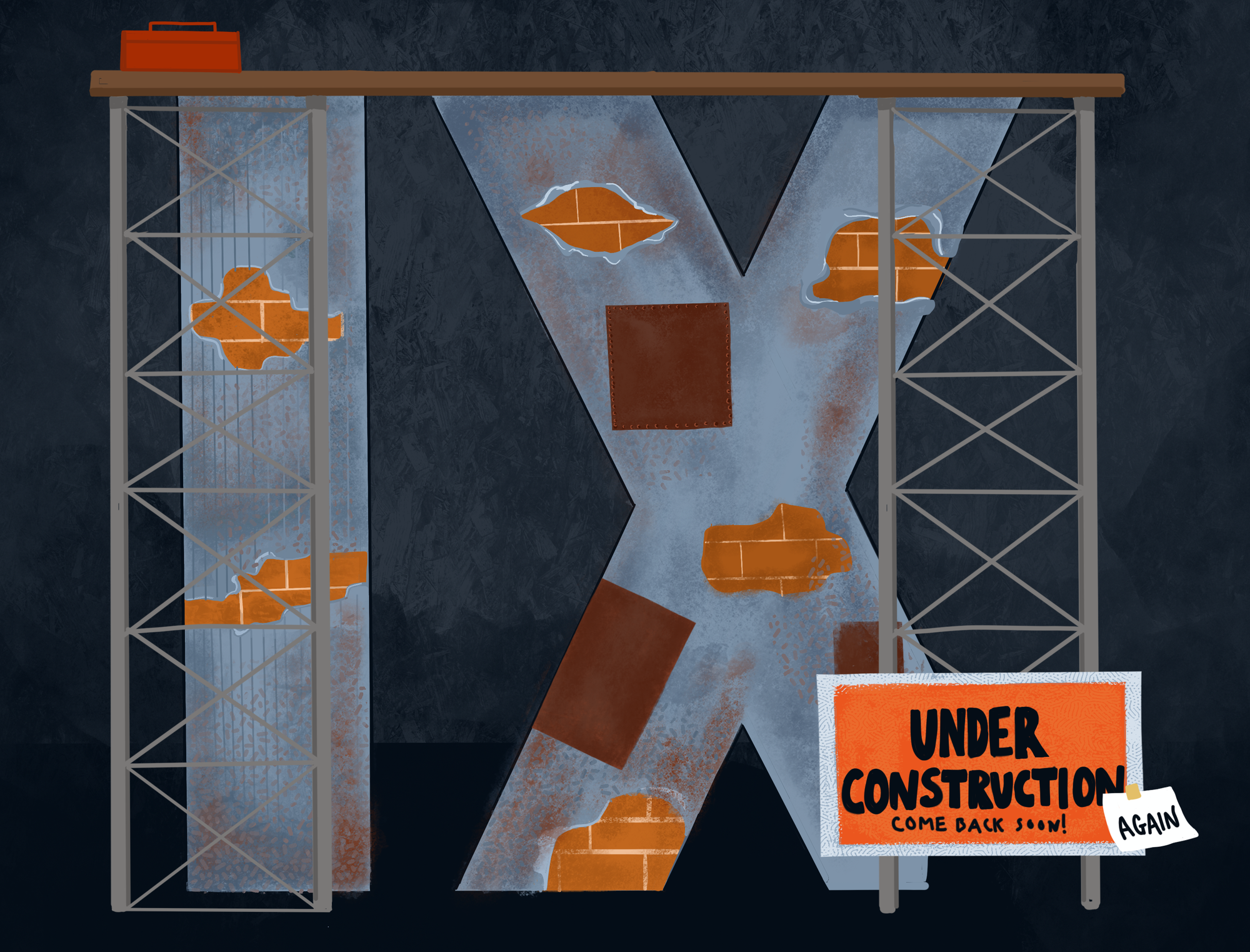 (Emily Dembinski/Illustrations director)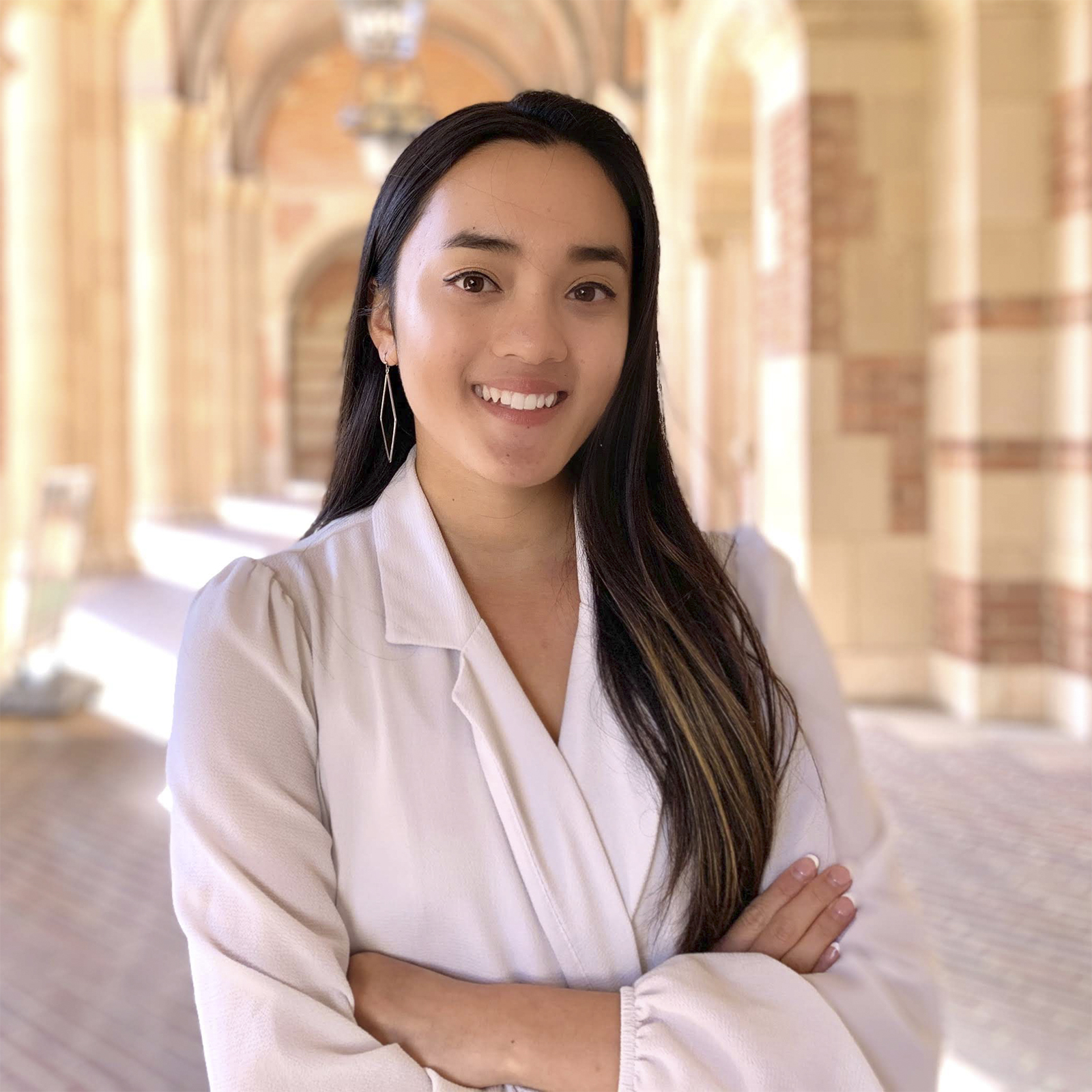 The University of California is facing new challenges to comply with recently changed Title IX regulations.
There is concern for the transition to the new federal sexual misconduct regulations because students may be deterred from coming forward, said UC systemwide Title IX director Suzanne Taylor.
United States Department of Education Secretary Betsy DeVos announced changes to Title IX rules for colleges that receive federal funding May 6. Title IX is a federal law protecting people from sexual discrimination in federally funded programs.
[Related link: New Title IX rules aim to strengthen due process for students accused of sexual misconduct]
The new Title IX regulations will require universities to use a narrower definition of sexual harassment, once the changes take effect Aug. 14. The changes will also increase legal protections for students accused of sexual misconduct.
The new Title IX definition of sexual harassment will require students who are reporting their cases to prove that the harassment was so severe that it denied equal access to education. The Title IX changes will also require colleges to hold live hearings and allow both parties to participate in a formal questioning process.
The UC will continue responding to sexual misconduct reports that do not meet the new Title IX definition, Taylor said.
"We're still going to respond just as vigorously, but it makes it more complicated because we have to figure out an alternative process for resolving (sexual misconduct cases)," she said.
However, the University is concerned that the new Title IX regulations will deter students from reporting sexual misconduct and going through the Title IX legal process, Taylor added.
Deterring Reports
"Anything that is going to make it harder to report (sexual misconduct) is going to silence the victim," said Quentin Lee, a UCLA alumnus who accused a former UCLA doctor of sexual misconduct.
Survivors may be emotionally triggered when reporting and listening about other sexual assault cases, said gender studies professor Rachel Lee. Universities should recognize that reporting cases can be harmful and triggering for survivors, she added.
"Sometimes, going through these official processes retraumatizes victims and accusers, and doesn't serve anyone," Rachel Lee said. "Any disclosure becomes reported and has to go to an official route, … when sometimes a victim of sexual trauma wants an unofficial avenue and just compassion."
The UCLA Campus Assault Resources and Education Office provides confidential support to students and remains open to those who do not wish to go through the Title IX legal process.
"(It is) important to me to tell (my) story without having to deal with all this legal stuff," Quentin Lee said. "I just want my story to be told, to be heard."
The DOE said in a May 6 press release that the new Title IX regulations will strengthen protections for survivors of sexual misconduct and restore due process for accused students. However, UCLA officials and student leaders have criticized the changes, which they say will hurt survivors of sexual misconduct.
"I did not want to go through (the) university because I know it's got to go through all this red tape, so I know the system is not gonna work for me," Quentin Lee said.
Rachel Lee said she thinks the formal Title IX process is not typically the best way to support survivors of sexual violence.
"The litigation and punitive route, with regard to sexual violence, has never been the approach that we have endorsed as the one that should take primacy on our campus," Rachel Lee said.
Under the new Title IX rules, individuals accused of sexual misconduct are now assumed to be innocent until proven guilty. Previously, officials used the standard of preponderance of evidence, which uses the most convincing evidence of either party to assess claims of sexual misconduct.
This standard was in effect during President Barack Obama's administration, which introduced increased protections for accusers. The rate of sexual misconduct reports at UCLA rose several years after Obama published recommended policies in 2011 for schools to address sexual harassment.
There were 26 reported cases of sexual assault on campus at UCLA in 2014 and 57 in 2018, according to a UCLA Annual Security & Fire Safety Report. Between 2018 to 2019, there was an increase of about 11% in prohibited conduct reports, according to the 2020 UCLA Public Accountability Report. UCLA-specific data prior to 2014 was not available at the time of publication.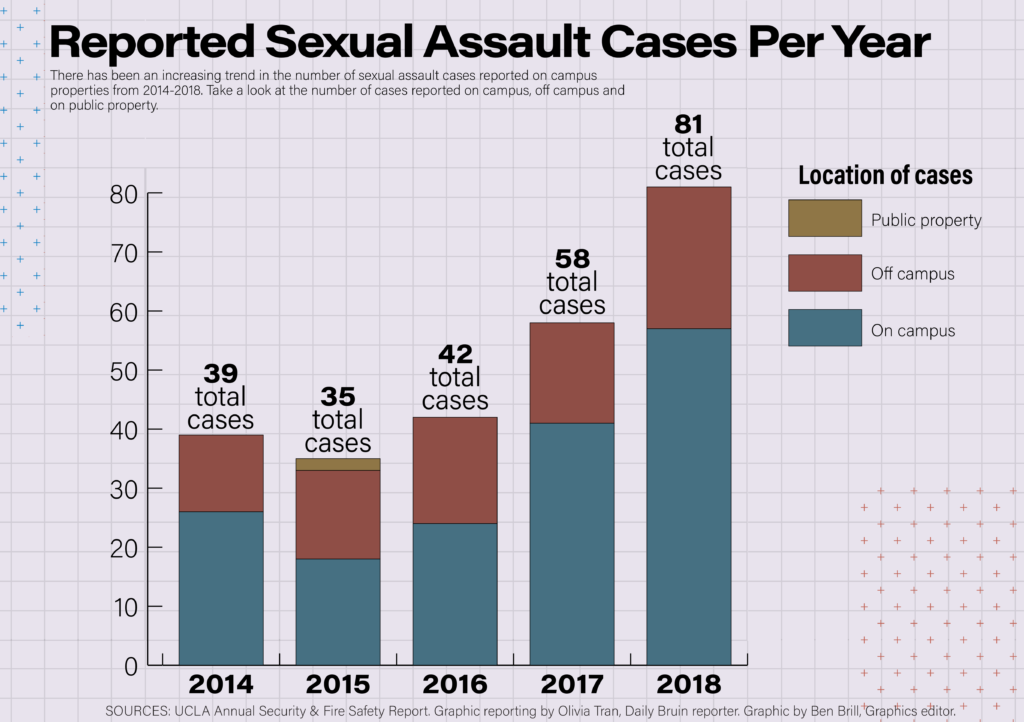 However, about 23% of sexual assaults are reported to police, according to the Rape, Abuse & Incest National Network. The rise in reports during the Obama administration does not necessarily mean that the actual number of sexual assaults rose, according to the organization.
Since the new Title IX rules have not yet taken effect, it is not fully clear how they will affect reporting rates for sexual assault, said Scott Scheffler, the UCPD community services division lieutenant.
Changing policies
In response to the new Title IX regulations, UCLA offices plan to both maintain ongoing plans and increase resources for students reporting sexual misconduct.
CARE intends to continue providing its services independent of Title IX reporting and legal processes, said Jennifer Jiries, CARE program director, in an emailed statement. The UCLA Title IX Office will also continue to organize academic and financial accommodations for students, said Mohammed Cato, UCLA Title IX director, in an emailed statement. Cato did not provide additional details regarding these accommodations.
In January, the CARE office added a new confidential advocate position who is available to explain options for students and intends to add more staff to respond to the new changes if funds are available, Jiries said. The UCLA Title IX Office also plans on hiring additional investigators, Cato said.
However, UC President Janet Napolitano said in a May 6 statement the new Title IX rules were "ill-conceived changes" that would be difficult to implement before the tight deadline.
The UC must comply with the Title IX changes by the Aug. 14 deadline because its federal funding is contingent on compliance, Taylor said. She added the UC will revise its sexual harassment policies, but she did not offer details about what these revisions would entail.
The new changes also make it more difficult for the DOE itself to enforce Title IX, Taylor said.
Before the new regulations were implemented, the DOE Office for Civil Rights required universities to respond quickly and equitably to sexual harassment reports or an investigation would ensue, Taylor said.
However, these new changes lower the standard for the OCR to investigate a university for violating Title IX policies, Taylor said. A university will now only be investigated if it was found to be deliberately indifferent to sexual harassment notices, she added.
Legal battles
In spite of the new changes, university officials and advocacy groups are calling for greater protections for victims of sexual misconduct.
Napolitano said DeVos' rules were misguided and could deter colleges from responding appropriately to sexual harassment. The DOE is seeking to reverse previous progress on sexual misconduct issues, she added.
The American Civil Liberties Union, a civil rights advocacy group, filed a lawsuit May 14 against the DOE over the new Title IX regulations. The UC expects more legal battles from other states and organizations, Taylor said.
Taylor said the UC would evaluate how to support legal battles from other parties, but she did not mention whether the UC plans to file a lawsuit against the DOE.
Amid the legal battles, the UC plans on revising its Title IX processes to comply with the law but also to not deter students from coming forward with their accusations, Taylor said.
"Fair processes don't mean very much if people don't come forward to report sexual harassment," Taylor said. "It's really important that we make sure that we not only comply with the law, but (that we also) continue to treat parties with the compassion and the empathy that the situation warrants."
The Enterprise team wants to cover stories that our readers care about. To do this, we need your help. Please fill out this form if you would like to share a lead with our team.