Alumna navigates death, grief and the afterlife in self-produced debut EP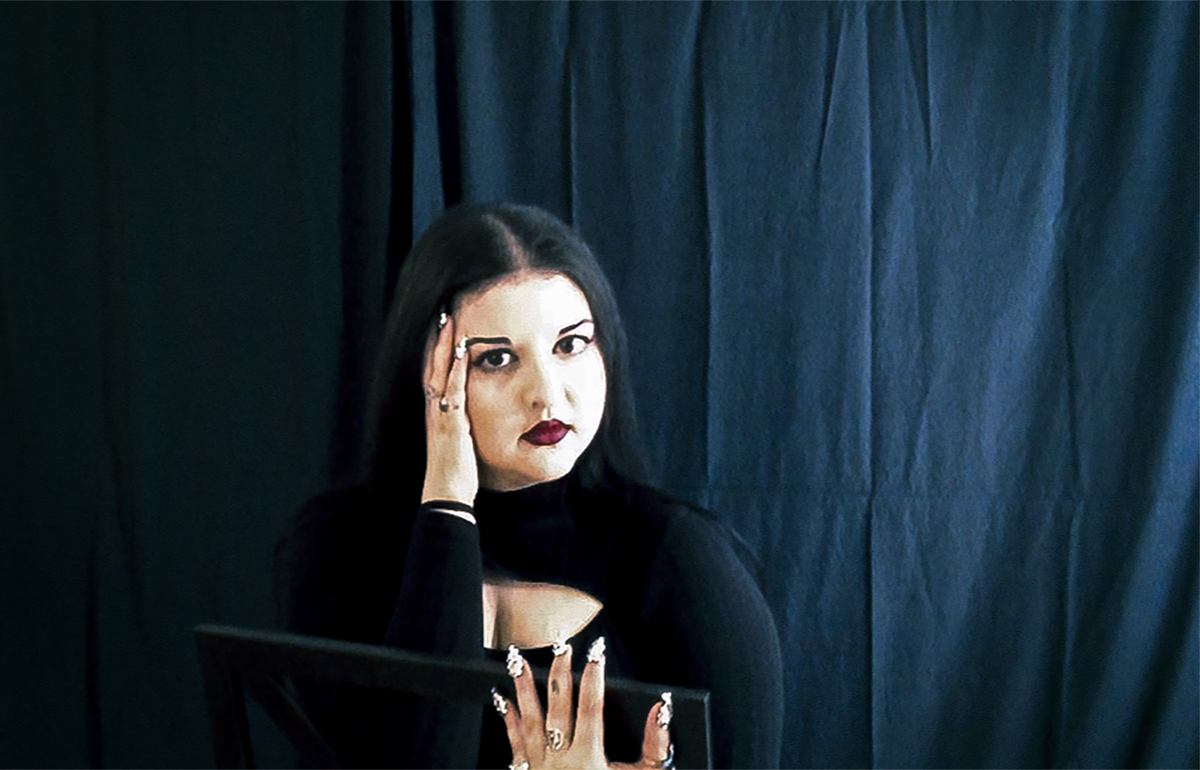 Alumna Yazmeen Mirgoli's new EP, "Eternity," explores themes of death and the afterlife. Mirgoli said she was inspired by artists like Lady Gaga and personal events like her mother's death. (Kanishka Mehra/Photo editor)
This post was updated Oct. 18 at 7:21 p.m.
No one knows what happens after death, but Yazmeen Mirgoli's new EP dives headfirst into this mystery.
Mirgoli, a UCLA alumna who produces music under the stage name YAZ, released her debut EP "Eternity" on Friday. Through heavy electronic beats, Mirgoli said she explores grief, the afterlife and death in this self-produced EP, inspired in part by her own past experiences with loss. As an undergraduate, Mirgoli initially planned on pursuing a career in psychiatry, but said switching to a communication major and film minor after two years of studying science reinforced her passion for the arts.
"I found a space where all these people are pursuing art as a career," Mirgoli said. "UCLA specifically was such a nurturing environment for that. The culture of it really helped me feel like I can do this – and here I am."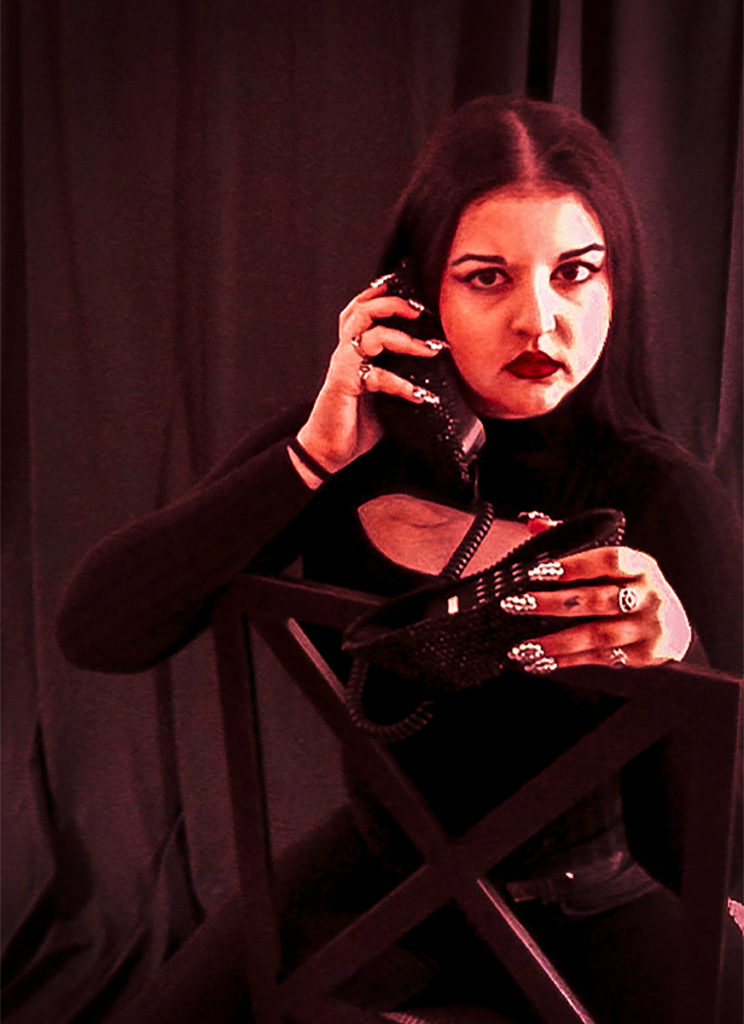 Despite having no formal background in music, Mirgoli said her experience with other art media like fashion design and film production eventually prompted her to begin exploring music. She started by making beats on her iPhone, then upgraded to the professional music software Logic Pro X once she decided to commit to producing her own EP.
Although the EP is produced entirely by Mirgoli, her longtime friend and fellow musician Jordan Telgenhoff said he was able to help her with the back-end logistics of releasing her album, including signing up for affiliate programs and advising her on the music releasing process. Telgenhoff said his degree in music business allowed him to guide her through the release's royalties and other business aspects.
[Related: Alumna takes on dark pop genre in her self-produced debut EP, music video]
While producing the EP, Mirgoli said she drew inspiration from multiple sources, including different religious and philosophical views on life and death, artists like Lady Gaga and European electronic body music, known as EBM. However, the death of her mother while she was in college also influenced the EP's themes of life, death and grief, Mirgoli said.
"It was from that dark situation that so much light came," Mirgoli said. "It was this idea that you can't live life without darkness, and from darkness comes light."
Mirgoli describes the first song on the EP, "Dominion," as an alien church service in space, and said it reflects the idea that grief is an alien concept people eventually confront throughout their lives. The rest of the five-song EP is broken up into tracks that further explore different interpretations of death and the afterlife, such as judgment day, hell and heaven. As it was created during the pandemic, Mirgoli hopes more people than ever can relate to the EP's message as their lives are changed by COVID-19.
"With (COVID-19), we're experiencing loss on a global scale," Mirgoli said. "It's haunting, it's very foreign and uncharted territory we're all going into with grieving."
[Related: Student paints picture of how science background can strengthen art]
Integrating science into the EP's subject matter, Mirgoli said the first law of thermodynamics, which states energy cannot be created or destroyed, applies to humans as well because they never are destroyed – they simply change form. Mirgoli said her EP cover also acts as another extension of her interest in science, as the alchemical symbol of a snake biting its own tail represents eternal life and the binary of life and death in the universe.
Within the tracks themselves, Mirgoli said binaural beats – an auditory illusion that some studies have found can help manage pain and promote positivity – are infused into the production. She chose these particular sound wavelengths and frequencies for the EP because she said she hoped the sounds could uplift the listeners and help them connect with the music.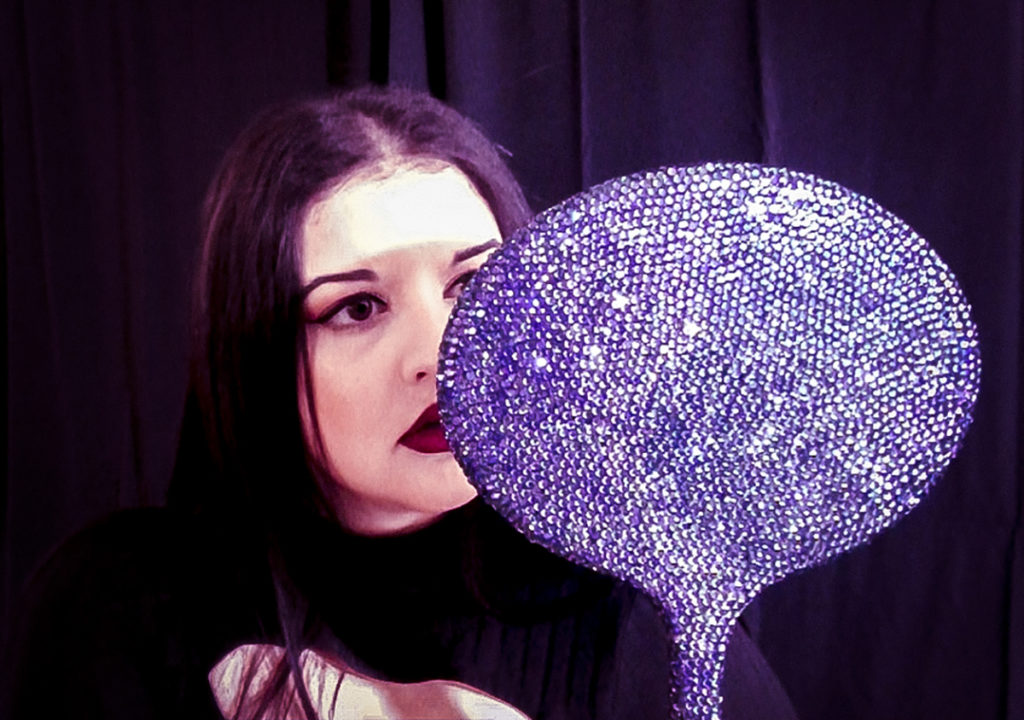 Another friend and frequent artistic collaborator of Mirgoli, Spencer Williams, said he was initially surprised to hear she was venturing into music but worked with her to talk through the inspiration for her songs. The EP is a spiritual experience despite its lack of lyrics, as Williams said Mirgoli was able to take inspiration from her own history with loss.
"The EP is very emotional," Williams said. "Once you see the name of the song, you can match it with the feelings and emotions she was carrying as she was creating this music."
Looking ahead, Mirgoli said she is working on producing a full-length electronic album to be released in early 2021 and is writing her first pop album, too. Additionally, she said she hopes to begin touring once it is safe to do so, but has a short film based on her EP in the works for now.
"I make art as liberation for other people," Mirgoli said. "But ultimately what I'm realizing is that it's liberating for myself – it's healing for myself."