Restaurant review: Nick the Greek brings authentic Mediterranean flavors to Westwood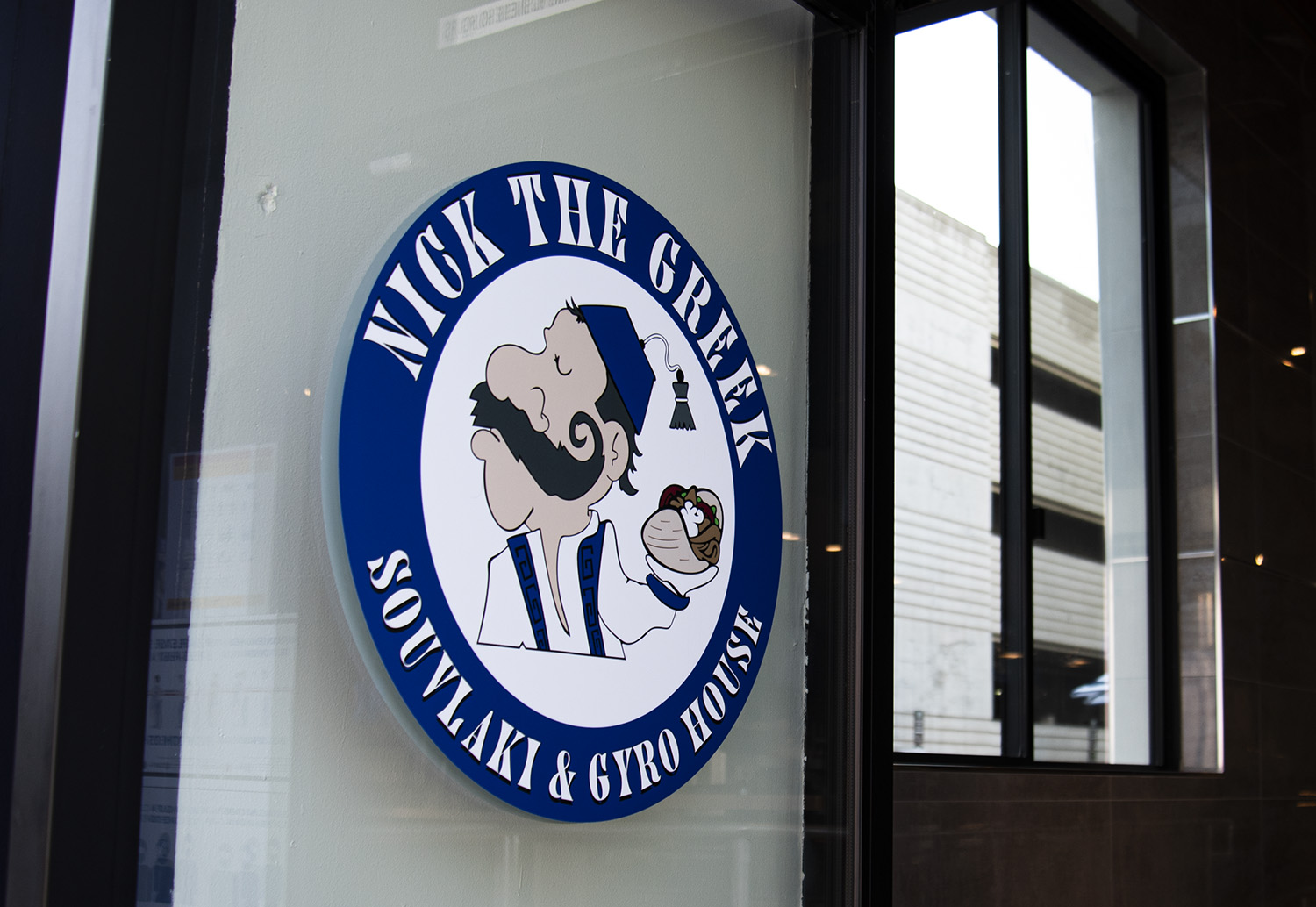 Nick the Greek opened its doors in Westwood Oct. 8. The Grecian restaurant stays loyal to its roots as the entire menu focuses on souvlaki and gyros. With affordable and delicious options, the restaurant is sure to be a Bruin favorite. (Anika Chakrabarti/Daily Bruin)
"Nick the Greek"
10959 Kinross Ave
Los Angeles, CA 90024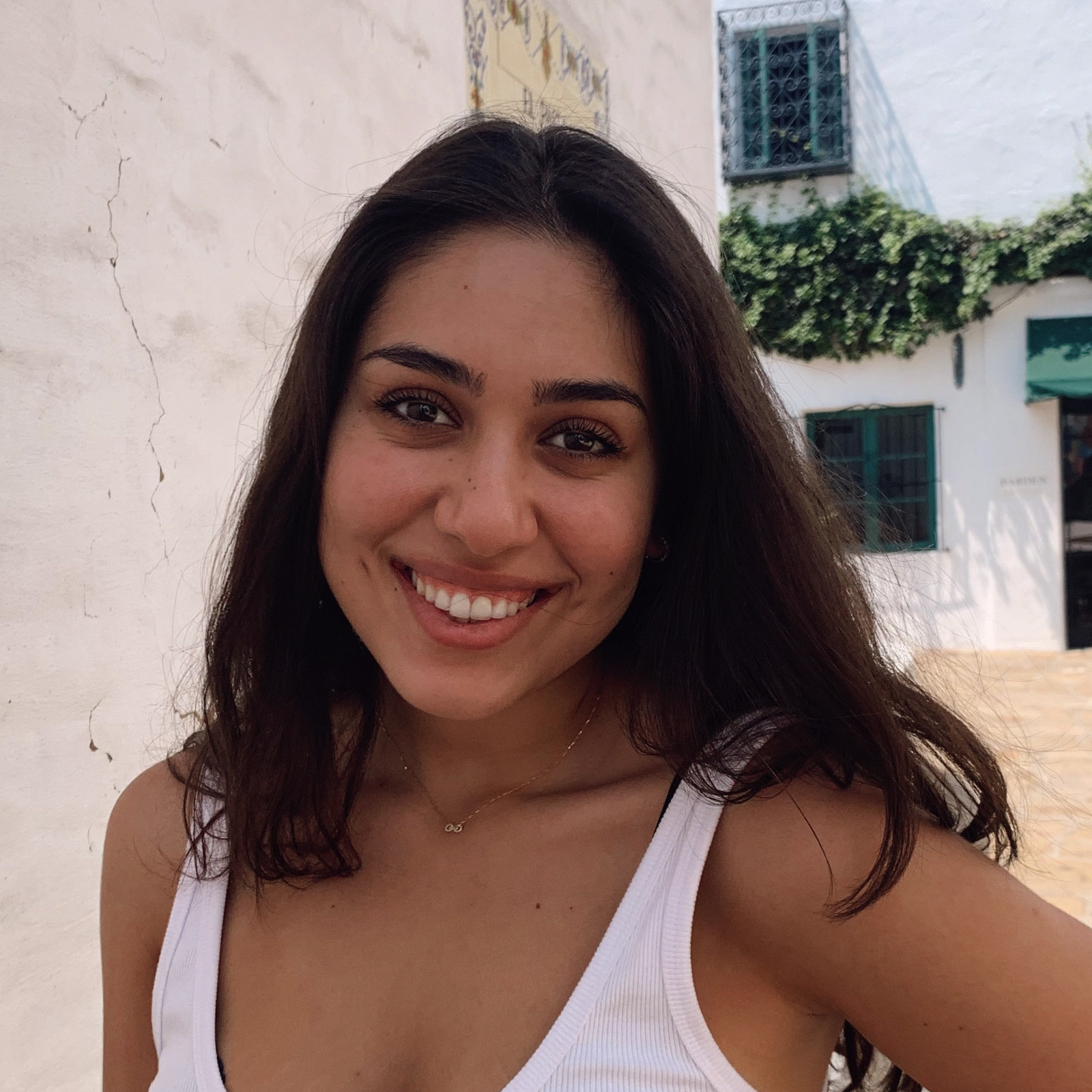 Nick the Greek might as well be called Nick the Great.
Westwood's newest addition, Nick the Greek, opened its doors Oct. 8. Originally based in San Jose, the establishment made a strategic expansion to Kinross Avenue – an ideal setting for a modern restaurant catering to young Bruin customers. The eatery also remains true to its Grecian roots, with the entire menu revolving around souvlaki – a popular Greek dish with meat and vegetables on a skewer – and gyros, meat cooked and shaved off a vertical rotisserie.
Upon entering the restaurant, customers meet a sight that is all-too-familiar in the midst of the COVID-19 pandemic – barriers distancing customers from cashiers and tables placed well over 6 feet away from each other. However, Nick the Greek still manages to keep its spirits high with an inflatable version of the establishment's logo – a Greek man serving gyros – outside of the door and balloons left over from its Thursday grand opening celebrations.
The aesthetic of the restaurant matches perfectly with its Grecian focus as blue and white accents the walls and traditional music fills up the background noise. Even while waiting in line, customers can learn about Greek culture and Greek root words, as their basic meanings and example words are written on one of the walls. On another wall, simple signage breaks down how to properly pronounce gyro and souvlaki – an essential addition for customers who are unfamiliar with the cuisine and may be worried about pronouncing their orders incorrectly.
[Related: Restaurant review: DTLA ramen spot modeled after 'Blade Runner' offers futuristic dining experience]
Although indoor dining is closed for the time being, Nick the Greek still has a mix of high tables and booths set up throughout the restaurant. With TVs mounted on the walls and an open kitchen that makes for a homey atmosphere, the spot is ideal for future lunch dates and game nights.
Regardless of the contemporary ambiance, Nick the Greek is sure to keep customers coming back with its all-encompassing menu alone, which features gyros and pita, mixed bowls, skewered meat plates, salads and traditional Greek desserts. Although the souvlaki and gyro house is best known for its meat dishes, it also offers vegetarian options including falafel and veggie pitas. In maintaining its strictly Greek roots, the restaurant manages to set itself apart from other nearby Mediterranean-based competitors, such as CAVA and Luna Grill.
Appropriately priced at just under $10, the establishment's signature dish is its beef and lamb gyro pita. The seasoned meat is served on mouthwateringly warm pita bread with french fries, onions, tomatoes and tzatziki sauce. But for an extra 50 cents, the dish can be upgraded to include other popular Greek toppings like cucumbers, olives and feta cheese.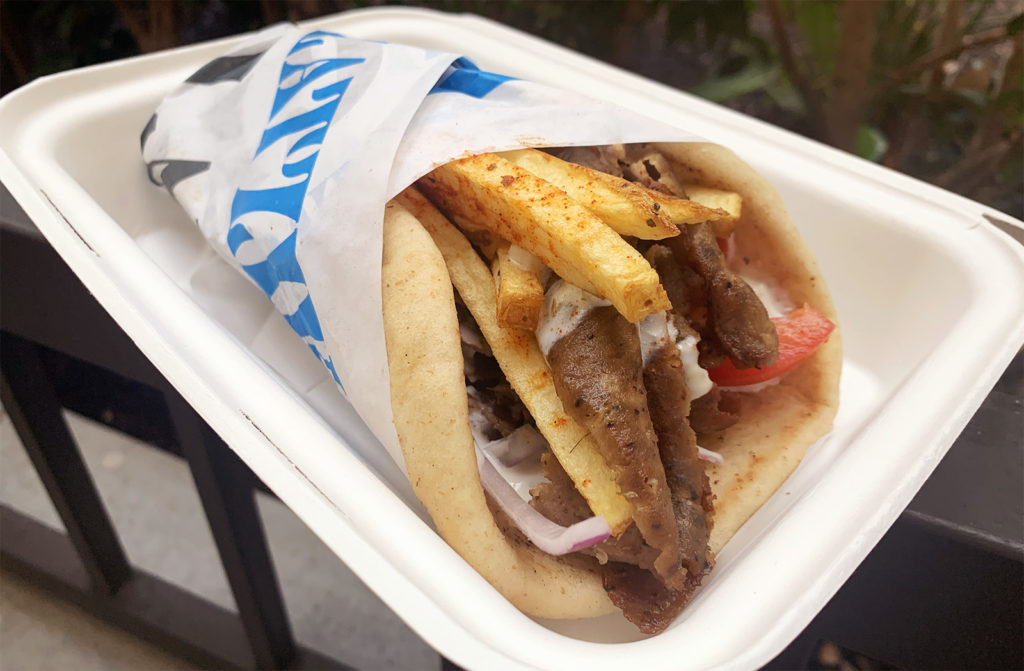 At first bite, the gyro mixes elegantly with the tzatziki sauce, transporting customers into the relaxed, Grecian mindset needed to finish the course. Packed with vegetables and refreshing flavor, the entire meal is consumed like one run-on sentence – each bite seamlessly transitioning into the next as the ingredients are symmetrically spread on the pita. But what sets this gyro pita apart is the spicy seasoning added on the fries, as the simple yet brilliant addition gives each bite a surprising flame.
The french fries are such a hit that they even have their own section on the menu. Greek fries, topped with feta cheese and green onion, and Nick's fries, topped with spicy yogurt, meat and feta cheese, are both tasty optionsfor a smaller meal. Even if it's eaten as a side, the skinny and crispy fries are a subtle but standout part of the entire eating experience.
[Related: Restaurant review: Tacos 1986 spices up Westwood food scene with vibrant, authentic Mexican flavors]
For dessert, the restaurant offers a small range of traditional Greek sweets including baklava, loukoumades and Greek-style frozen yogurt. The restaurant's baklava, a rich pastry made with layers of phyllo, honey and nuts, expertly balances flaky, crunchy and smooth textures, serving as a delicious ending to the Nick the Greek experience. Priced at only $3.50, this budget-friendly and tasty pastry warrants a trip to the restaurant on its own.
To top off an already enticing culinary experience, the helpful and upbeat staff make customers feel like they are truly welcomed. Despite COVID-19's impact on the complete eating experience, the staff foster an exciting environment with their positive attitudes and genuine concern for their customers' satisfaction as they double-check on orders to ensure everything is correct.
With a compelling, affordable Grecian menu and culturally on-brand aesthetic, Nick the Greek provides customers with a trip to Athens right in the heart of Westwood.
Madjidi served as the Lifestyle editor at the Daily Bruin from 2020-2021. She was previously an Arts & Entertainment contributor from 2019-2020.
Madjidi served as the Lifestyle editor at the Daily Bruin from 2020-2021. She was previously an Arts & Entertainment contributor from 2019-2020.