Professor's concert series offers harmony in the discordant world of COVID-19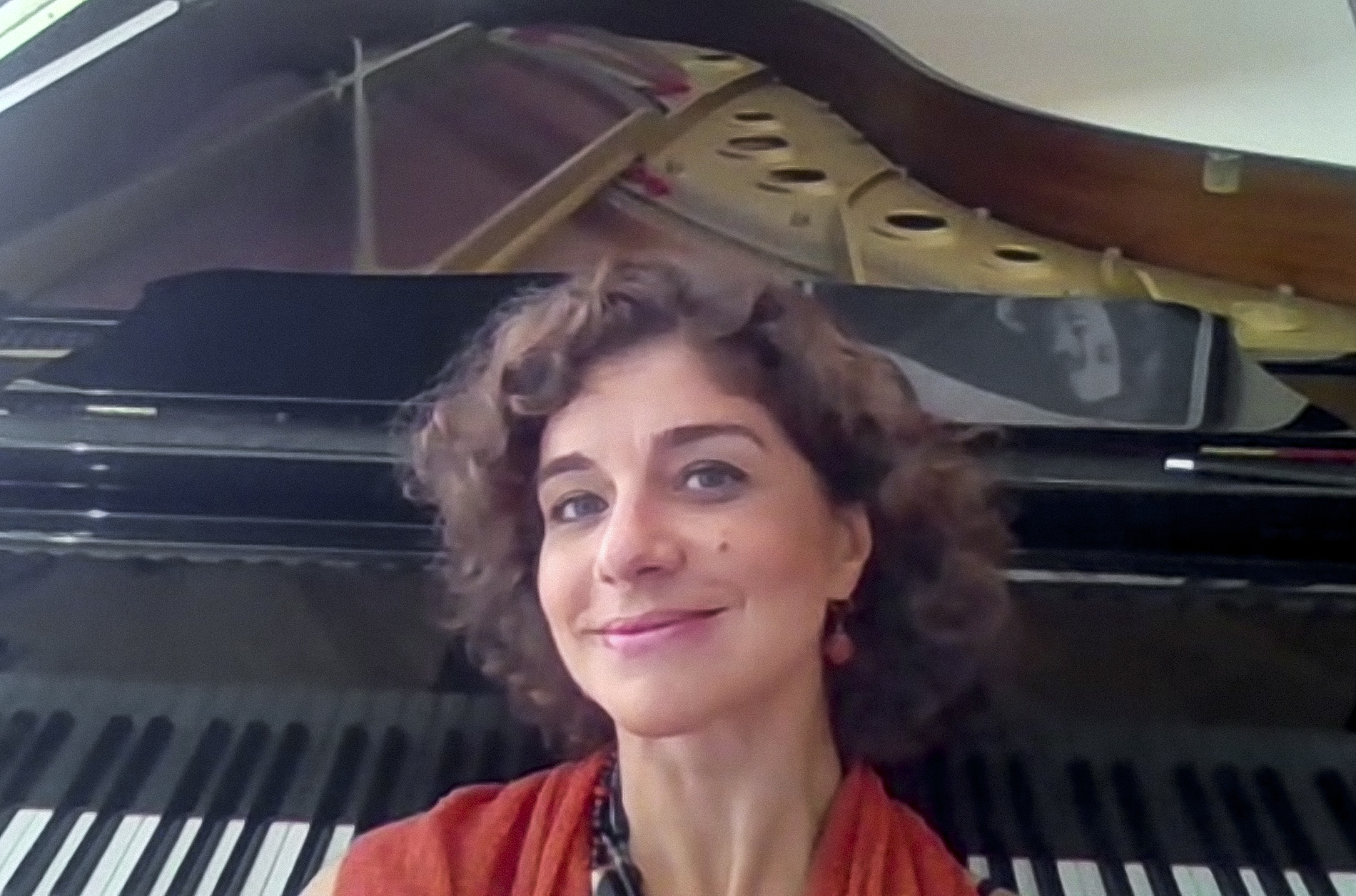 Professor Inna Faliks has hosted a virtual concert series for the past seven months since the COVID-19 pandemic began. Her "Corona Fridays" concerts are a chance for her to share music with those who want to hear it, Faliks said. (Anika Chakrabarti/Daily Bruin)
"Corona Fridays"
Fridays at 7pm
Facebook
Correction: The original version of this article incorrectly stated the "Corona Fridays" series is prerecorded. In fact, the series is livestreamed and occasionally prerecorded.
This post was updated Oct. 11 at 6:57 p.m.
For 22 Friday nights, professor Inna Faliks has set a commemorative roll of toilet paper on her piano for her "Corona Fridays" concert series.
The roll of toilet paper accompanies sheet music, a set list and poetry readings, resulting in a series of livestreamed and occasionally prerecorded videos posted virtually through Facebook. "Corona Fridays" began mid-March as Faliks said she was seeking a way to challenge herself as a pianist and continue to perform live despite the cancellation of in-person performances. Faliks, the head of piano at the Herb Albert School of Music, said while she uses a prerecorded format often, she records her "Corona Fridays" sets in one fluid take as a way to maintain the authenticity of a live performance.
"This isn't done to make something perfect and something glamorous," Faliks said. "This is just an immediate way to connect and to share music (with) those who want to hear it. I'm very much a performer, and I can't live without performing."
When it comes to which classical pieces to play, Faliks said deciding her set list is a flexible process, often involving songs from her repertoire as well as new pieces. Faliks said she aims to include one piece she has recently learned in each performance. Within her entire set, Faliks tries to include a range of styles and pieces to add an element of opposition.
"It's always a combination of stuff that I'm working on, stuff that I've had in my repertoire, stuff that I will perform," Faliks said. "As long as there's contrast (between pieces)."
[Related: Cross-UC group to hold online concert in support of Black Lives Matter movement]
Certain performances in the series have been deemed "Pajama Fridays," offering a more casual concert setting and typically featuring Faliks' children. These sets feature Faliks in a fluffy, yellow bathrobe alongside her two kids as she plays piano. While Faliks said she did not initially plan on integrating her two kids into the series, she has enjoyed being able to watch them connect to the music.
For Veronika Krausas, a USC professor and composer who wrote a series of piano pieces for Faliks earlier this year, the enticing atmosphere Faliks is able to create through elements like "Pajama Fridays" has allowed the series to flourish. Though Krausas and Faliks have never met in person, Krausas said she admires Faliks' dedication to not only playing music but also sharing it with others.
"At her 'Corona Fridays,' sometimes she has her kids reciting poetry," Krausas said. "So it makes it this wonderful, casual, almost intimate sharing of music."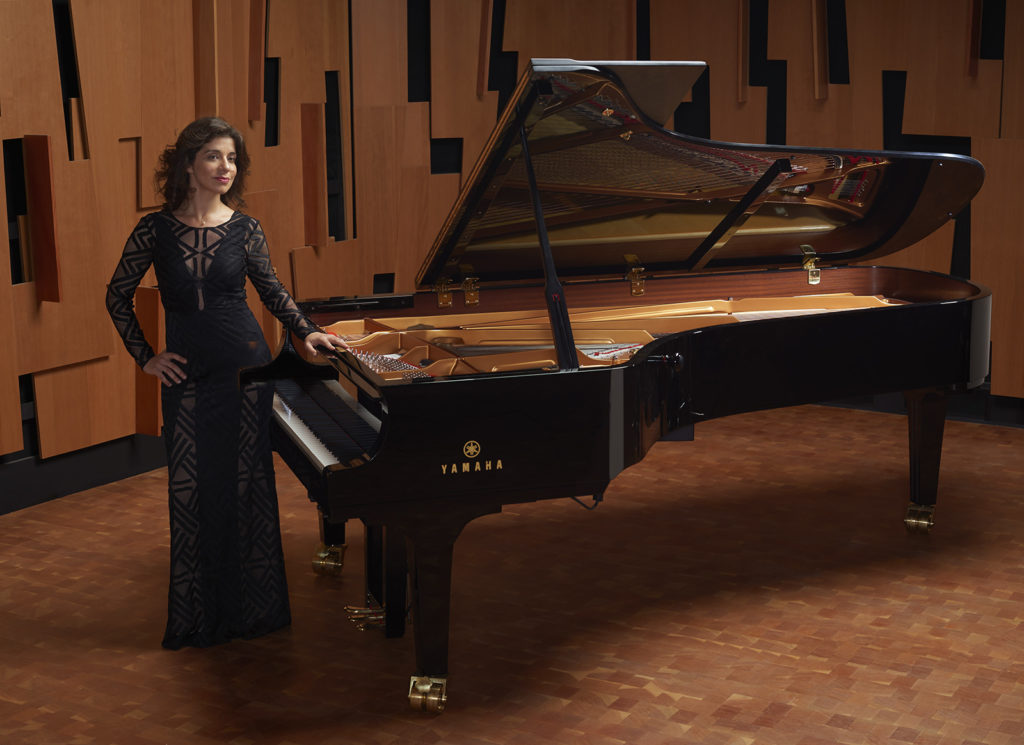 In addition to musical elements, Faliks said she generally features a range of poetry within the performances, both newer works and older classics. Her initial interest in pairing the two elements came from her past work on a poetry-music series called "Music/Words," in which Faliks specifically focused on pairing the classical piano with a range of poetry. Faliks said the present opportunity to match music with poetry has reinvigorated her excitement for the practice.
"I've developed this instinct to put together poetry with music and poets with musicians," Faliks said. "The past few years, I haven't done it as much as (I used to) – this was a chance for me to revisit my own poetry library and instinctively grab a poem that I think goes with something."
[Related: UCLA musicians maximize newfound time by pursuing new projects, art forms]
This combination has proven to be favorable with viewers, said colleague and professor of voice performance, Michael Dean. As a fellow musician and performer, Dean said Faliks' exploration into other facets of the arts aside from piano playing in her performances is just one example of her exploration outside of traditional performance conventions. Beyond this, Dean said one of Faliks' greatest strengths, which is exemplified through "Corona Fridays," is her immense technical ability paired with a strong emotional connection to her instrument.
"When you're a pianist – especially a pianist of her level – you're able to sort of create a whole world of sound with one instrument," Dean said. "She's taken full advantage of that, and she didn't shy away from bringing music to people for one second."
Moving forward, Faliks said she hopes to continue the series in some essence for the foreseeable future and is working on upgrading her microphone and camera equipment in the meantime. Despite limited live performances and musical events during the COVID-19 pandemic, Faliks said she is hopeful about the state of the arts moving forward.
"I think the pendulum will swing back – I think that arts will come back," Faliks said. "If there's something positive in the situation, it's that the power of art and the human spirit has been given an opportunity to shine in a different way."