Black student leaders hope to empower future Bruins through representation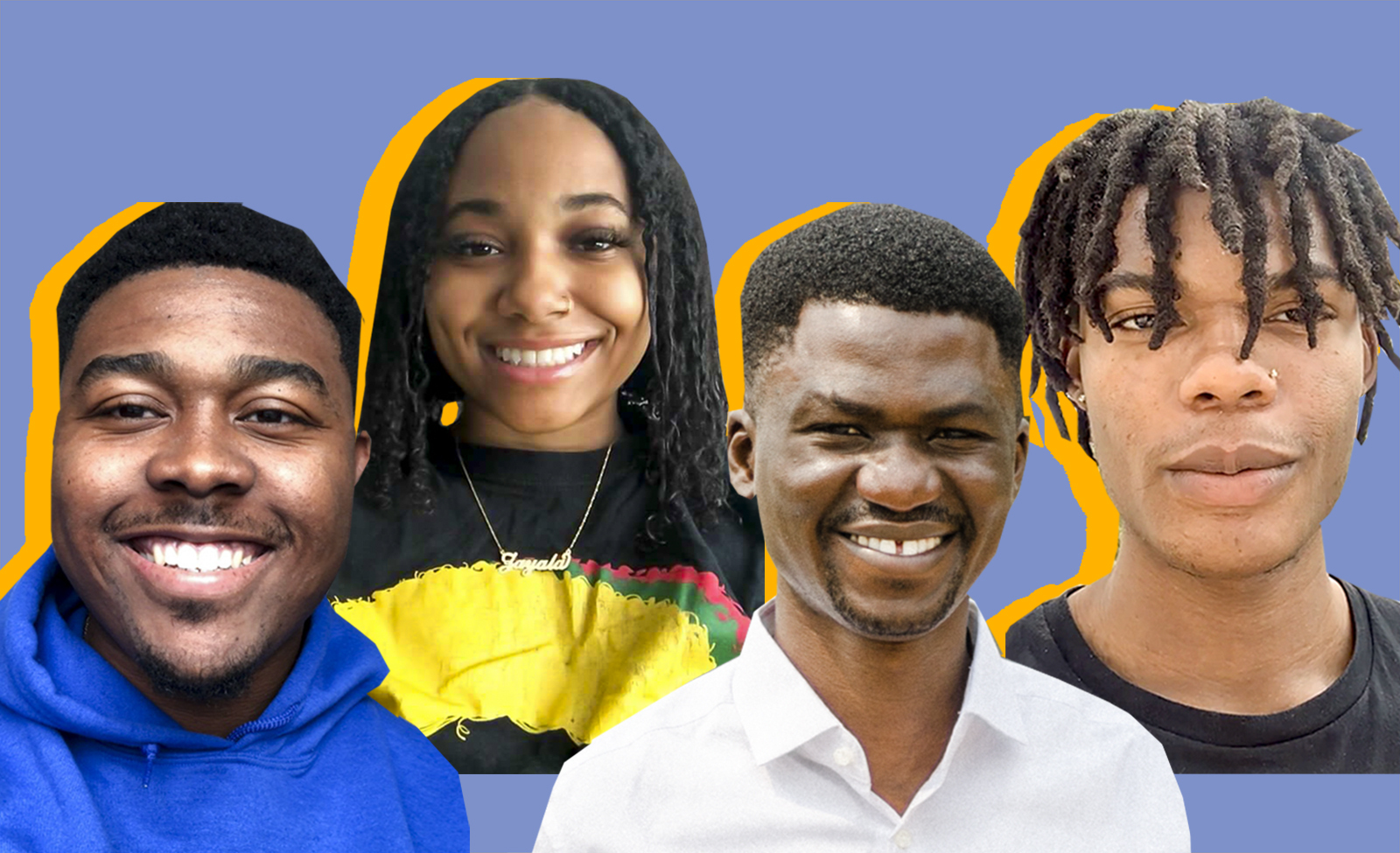 Black representation in student leadership bolsters campus advocacy and empowers students, several Black student leaders said. From left to right: Nygel Lewis, Zayala Fitzgerald, Musibau Francis Jimoh, Elijah Wade. (Photo Illustration by Kanishka Mehra and Ashley Kenney)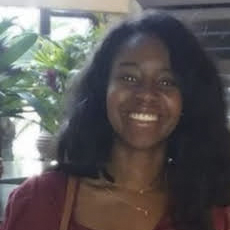 Paving a path for future Black students to succeed in student government was one of Elijah Wade's reasons to persist in the undergraduate student government election.
"Carrying the fact that I was the only (Black male student in the election), but also focus on paving the path that could be for the people who can come after me, so that they potentially not be the only one (in future elections)" said Wade, an Undergraduate Students Association Council general representative and third-year political science student.
Black representation in student leadership strengthens student advocacy and helps Black Bruins succeed at UCLA, several Black student leaders said.
Black representation in student leadership helps make sure that the university's power systems hear all, said Zayala Fitzgerald, the assistant project director of the Academic Supports Program, in an emailed statement.
Fitzgerald, a fourth-year political science and African American studies student, is working with Chaz Gordon, the Afrikan Student Union's retention coordinator and a third-year psychology student, and Marisa Dodd, ASP's project director, to launch a retention campaign for Black Bruins this academic year.
[Related link: Decline in UC underrepresented students retention rate highlights inequities]
The campaign aims to promote retention of Black students by raising awareness on academic policies, retention rates and providing resources for the community to thrive on campus, Fitzgerald said.
Black representation in student leadership alone does not guarantee change, said Naomi Riley, who is Black and the USAC president.
"I'm a strong believer that representation doesn't always mean that there's systemic change in these places," said Riley, a fourth-year political science student. "It means that I have to keep working 10 times as hard to make sure that we accomplish the things that we set out to accomplish this year."
This year, Riley plans to host a conference to show California high school students of color how to join leadership positions when they enter college. The conference, called the Future Student Leaders of Color Conference, will happen some time in spring or winter quarter, Riley said.
When Black high school students and potential transfer students see people of the same race as them in student leadership positions at UCLA, they realize that they can also succeed at a university, said Nygel Lewis, the president of the National Pan-Hellenic Council of UCLA, which represents nine historically Black Greek letter organizations.
"Students who are in high school and coming into schools like UCLA are looking around and looking for people who look like them," said Lewis, a third-year political science student. "(They're) looking for a sense of belonging, (they're looking to) feel like they actually have a space within such a predominantly white space."
Two years ago, Lewis attended the Afrikan Student Union's admitted students weekend and saw himself represented among the students at the event. Lewis said that this contributed to his decision to attend UCLA.
Seeing prominent Black student leaders in UCLA history inspired Musibau Francis Jimoh, a materials sciences and engineering graduate student, to continue his advocacy in the Graduate Students Association.
Jimoh said he recently learned about James Lu Valle, a Black man who won a bronze medal in track at the 1936 Olympic Games, founded GSA, then called the Associate Graduate Students, and was its first president.
Learning this empowered Jimoh – who is the only Black graduate student officer in GSA – to continue advocating for professional and graduate students, the GSA vice president of internal affairs said.
Historically, Black voices in UCLA student leadership have been underrepresented, said Marilyn Raphael, who is a part of the faculty for the Center for Diverse Leadership in Science, a program that aims to cultivate leaders from underrepresented groups to address environmental and sustainability issues within their communities.
The first Black USAC president, Sherrill Luke, was elected in 1949 – 30 years after UCLA's establishment in 1919.
A part of UCLA's mission, as a public institution, is to bring balance in the experiences represented in student leadership, Raphael added.
"Black students at UCLA are in the minority," said Raphael, a geography professor at UCLA. "Leadership without representation of minority groups is weaker than leadership that includes broader perspectives."