The Quad: How to virtually venture out and find new friends in the fall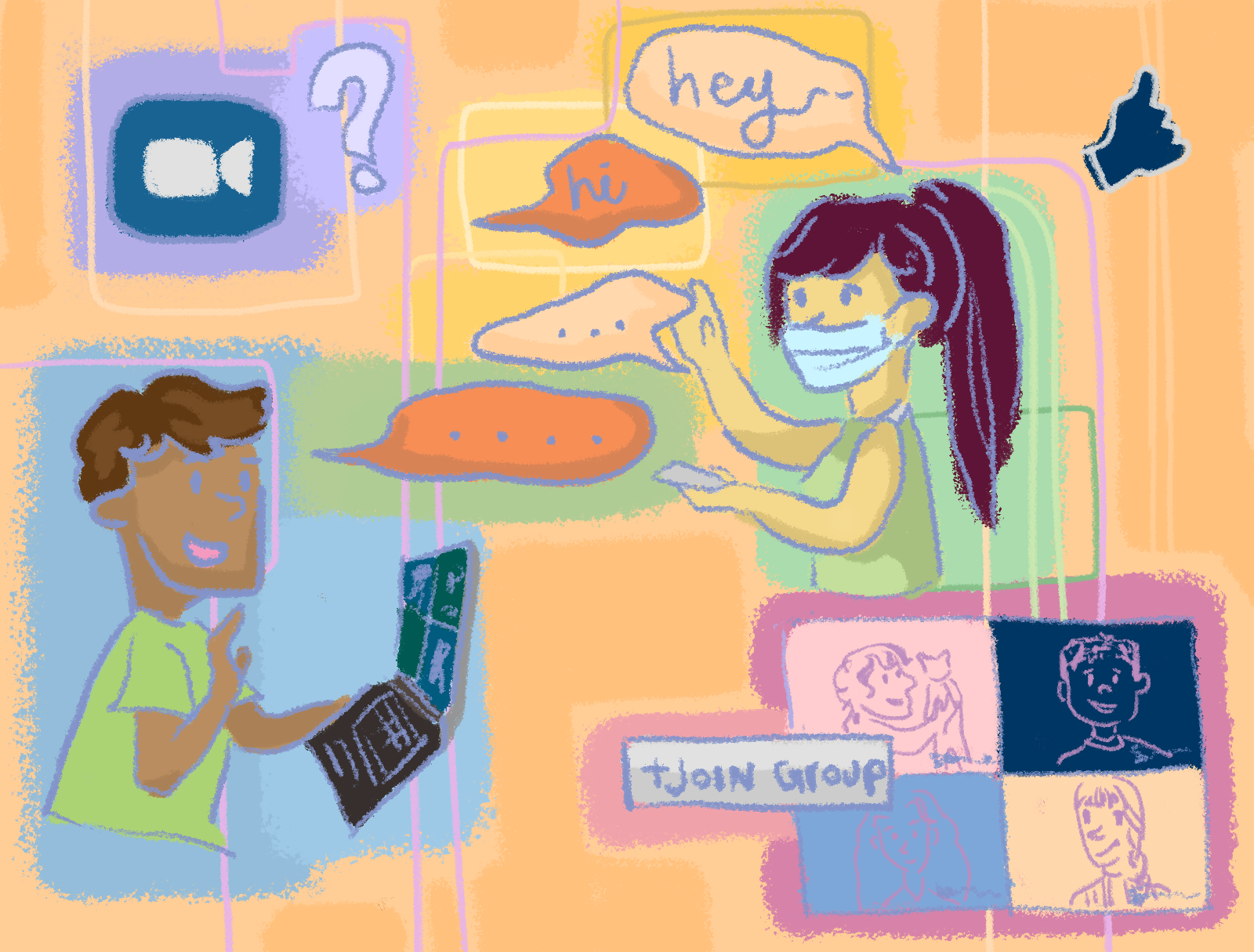 Making friends in college can be intimidating enough, but now that we have to do it online, it seems almost impossible.
Emphasis on the "almost."
Luckily, The Quad has some tips on how to meet fellow students online and how to get involved while navigating this unfamiliar territory.
Breakout Room Besties
In an online lecture, the task of finding a friendly face to sit with has turned into uncertainty about how to make connections within a sea of Zoom names. Your camera and microphone – though nerve-wracking to turn on – are your best bet.
As someone who always has their camera on in class and is willing to let an entire lecture witness a classic lunch-falling-in-lap mess up, I promise you, it is not as bad as you think. And, to be fair, that only happened one time.
I'll admit, it can be awkward to have your camera on or to answer questions on Zoom. But, if you show your face to the world – e.g., the eight people in your breakout room – you are announcing that you are friendly and easy to reach out to. And if someone talks first, for the love of Gene Block, answer them!
The hardest part is breaking the ice, but it only gets easier. I have made several friends this way; plus, it's nice to have someone to remind you about the homework.
However, you should not only make connections with your peers but also your instructors. Participating in class and going to office hours can bridge connections between you and your professors or TAs – an essential part of college life and beyond.
Finally, I have just recently been introduced to the wonders of a class GroupMe. Using a class GroupMe, you can create study groups and meet people who might have the same major as you. So, consider asking in the Zoom chat on the first day if someone has made one, or make it yourself!
Club Companions
Clubs are one of the quickest ways to connect with people who have similar interests as you. Normally, you'd have the pleasure of going down Bruin Walk during the first few weeks of school, where you would be overwhelmed with a whirlpool of flyers from various clubs and organizations on campus. This fall, for better or for worse, the process will look a bit different.
But, don't worry – just because you aren't being handed a flyer doesn't mean that clubs aren't meeting or recruiting. Take some time to look out for active clubs that sound like something you would want to join.
Clubs and organizations range from service to cultural to media – and many more are available for your participation. During my freshman year, I even tried to join a hide and seek club – although they are very good at hiding because I'm still waiting on an email back.
Social media is a great way to explore these different UCLA clubs, as many organizations have active Instagram and Facebook presences. Clubs may also post their applications and recruiting information on these platforms.
Shameless plug: UCLA Student Media publications including the Daily Bruin will also be hiring in the fall.
And remember, this list is definitely not exhaustive: You can check out Student Organizations, Leadership & Engagement where all formal student organizations are housed.
Facebook Friend(ships)
If clubs and classes – despite all your best efforts – fail to produce friendships, there are still ways to meet other UCLA students online.
Facebook is still hip, surprisingly, and is a good way to connect to peers – whether it be meeting people with the same major, searching for a roommate for next year or getting a crew together. In fact, there is a class of 2024 Facebook group and a Transfer Students Facebook group to help you find your people. Additionally, for transfers, the Transfer Student Center has more information about transfer student events and organizations.
Jamey Battle, a fourth-year sociology student and current New Student Advisor, said she feels for students who will be dealing with some of the growing pains of adjusting to college life, like feeling alone and lacking support.
"As a first-year in my previous institution, I knew how hard that was in person so I can't even imagine it online," Battle said. "So, I hope there is still some way we can foster that support and community."
At the end of the day, most people accept that we are not in regular circumstances right now. So, what's the shame in being the first person to talk in your breakout room, reaching out to club members for information or posting on a Facebook group?
We aren't getting the fall quarter we hoped for, sure, but we can still make the most out of the university experience – even if it's from behind a computer screen. So get out there and slide into some DMs!