Album review: Logic ends rap career with proud reflections on past and future in 'No Pressure'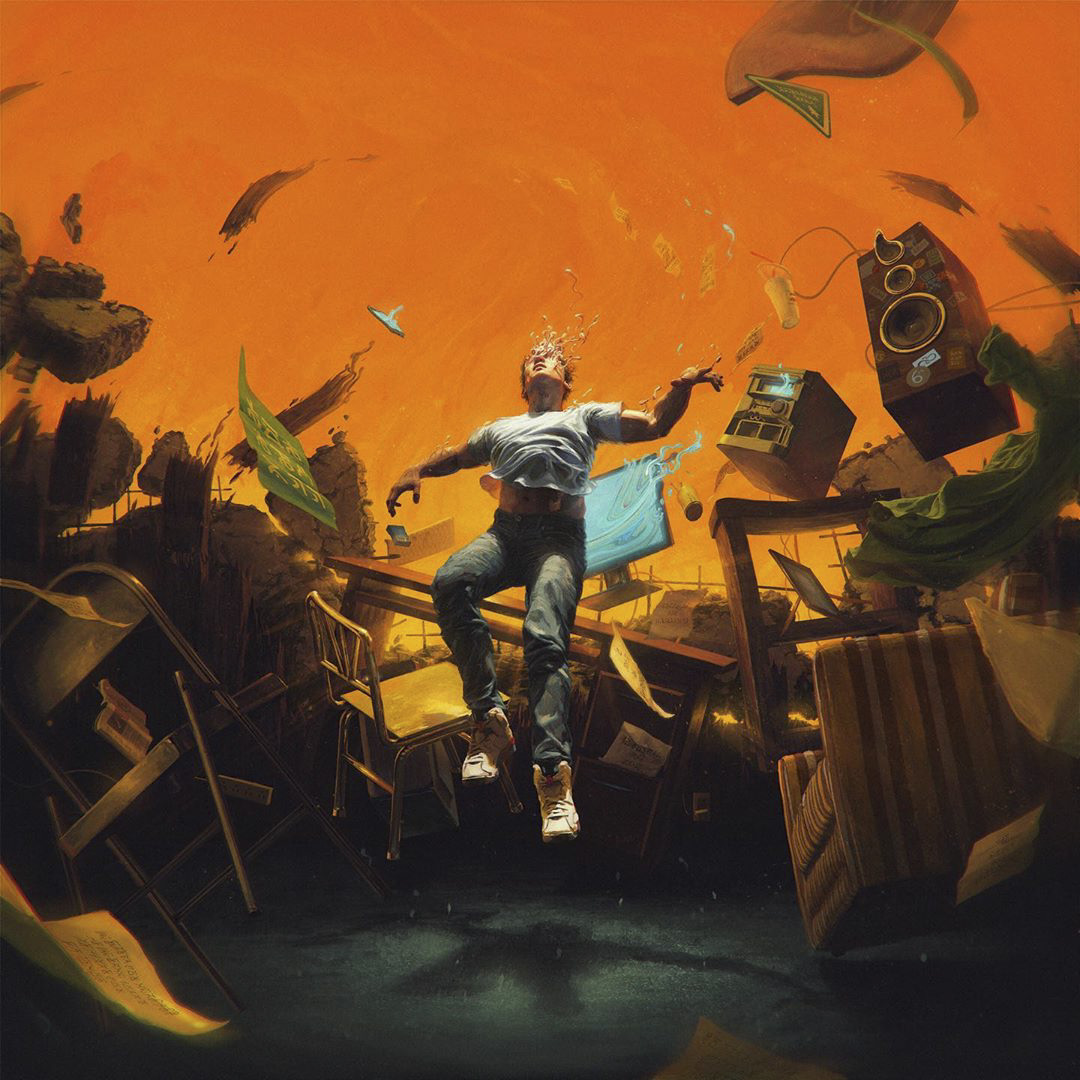 (Courtesy of Def Jam Recordings)
"No Pressure"
Logic
Def Jam Recordings
Released Friday
Logic's retirement album empowers him to leave the rap game with "No Pressure."
Released Friday, the rapper's sixth and final studio album exudes self-confidence as he follows his previous works' themes of positivity surrounding his career and personal life. Logic maturely and elegantly closes the chapter of his life as a rapper and enters fatherhood, making it clear that he is proud of the person he has become. In only 15 tracks, Logic reminds listeners of his master lyricism by balancing his dynamic flow with soulful production while renewing his past focus on life's beauties and difficulties.
Opening the album with the title track, Thalia, a robotic voice from Logic's 2014 album "Under Pressure," welcomes listeners "to the 'No Pressure' program." The pleasant and bouncy soundscape of the song matched with his focused flow is reminiscent of his classic songs, grabbing listeners' attention from the first beat.
Logic then draws upon jazz influences like Frank Sinatra – who he credits as one of his main musical inspirations – in "Hit My Line." Swaying piano production gives the track an old-timey feel and deepens the rapper's connection to Sinatra. Logic has paid homage to the jazz artist in the past, labeling his own crew the "RattPack," an acronym for "Real All the Time." Thalia also returns in this track to provide commentary on the album's creation, noting that Logic wrote the release in a week but spent a year perfecting it – a testament to the rapper's pure talent and attention to detail.
[Related: Album review: Kanye West is the worst part of sonically incohesive 'JESUS IS KING']
Immediately proving his artistic talent, Logic moves into "GP4." The house beat of the track perfectly frames his controlled flow as he speeds up to build momentum but then slows down to avoid overwhelming listeners. He reflects on how he reached fame despite growing up surrounded by alcohol and drug abuse in a low-income neighborhood, while the groovy song demonstrates that his success was not by mere coincidence.
Though he is known for complicated and layered productions, the instrumentals in "Celebration" overtake the soundscape, leaving no room for listeners to comprehend the lyrics. On the surface level, the track is sonically overpowering, but Logic's musicianship goes deeper than mere instruments, and perhaps, the overwhelming background is the point. The song itself is a boastful celebration of Logic's career as he raps "It's a celebration/ For the beat, the rhymes, the streets, the dimes," referencing his musical and lifestyle achievements.
Nearing the midpoint of the album, the highlight tracks begin to emerge. "Soul Food II" reimagines the original "Soul Food" from Logic's debut album, but with a positive and confident twist. Despite recycling the same bumping beat and drum production, he interpolates lyrics in the opening lines as he raps, "Goddamn, goddamn, conversations with people/ Crazy how one day, the legends forget that they equal/ On this Under Pressure sequel." Following his debut successes, Logic has always faced pressure to live up to his original music, and his talent speaks for itself in this track as he accurately labels himself the "greatest lyricist to ever do it."
Maintaining this impressive momentum in the upbeat track "Perfect," Logic balances a contemporary, bouncing beat with a swaying flow that flexes his rap career. Standing as the shortest song of the album, Logic leaves listeners waiting for more and does not disappoint as he moves into the jazzy and laid-back "man i is." Right after boasting his successes, he raps "I'm happy the man I is/ And I'm proud of the man I've become" as he honestly reflects on his accolades.
[Related: Album review: Juice WRLD proves 'Legends Never Die' in album released after his death]
Without missing a beat, Logic demonstrates his lyrical intelligence in the standout track "A2Z," in which Logic teaches his son the ABCs. He owns his role as a father and walks listeners through his evolution as a rapper while he makes "rapping look easy," his pounding flow effortlessly gliding over the eerie piano production. In "Heard Em Say," Logic finally accepts and owns the person he has grown into despite condescending comments from others as he raps, "Bobby boy ain't no kid no more." Thalia then returns to announce that this track "concludes the 'No Pressure' program."
Yet two tracks of Logic's rap career remain.
The beautiful piano keys of "Amen" set the scene for his thank-you note to his fans and supporters as he concludes "the incredible true story, a transformation." Closing out with "Obediently Yours," Logic ends the album with necessary words on race and justice from Orson Welles. Although Logic himself does not say the last words of his album, listeners accept that his music will live on with Welles' message, "To the generations: the fight is worth it/ And that just about means that my time is up/ When my time's up, I remain as always, obediently yours."
Despite originally being a rapper "Under Pressure," Logic says his final goodbye to the hip-hop world with "No Pressure," surpassing all artistic expectations in his final, beautiful album.