Student to showcase etiquette as a moral code through music at exploratory voice festival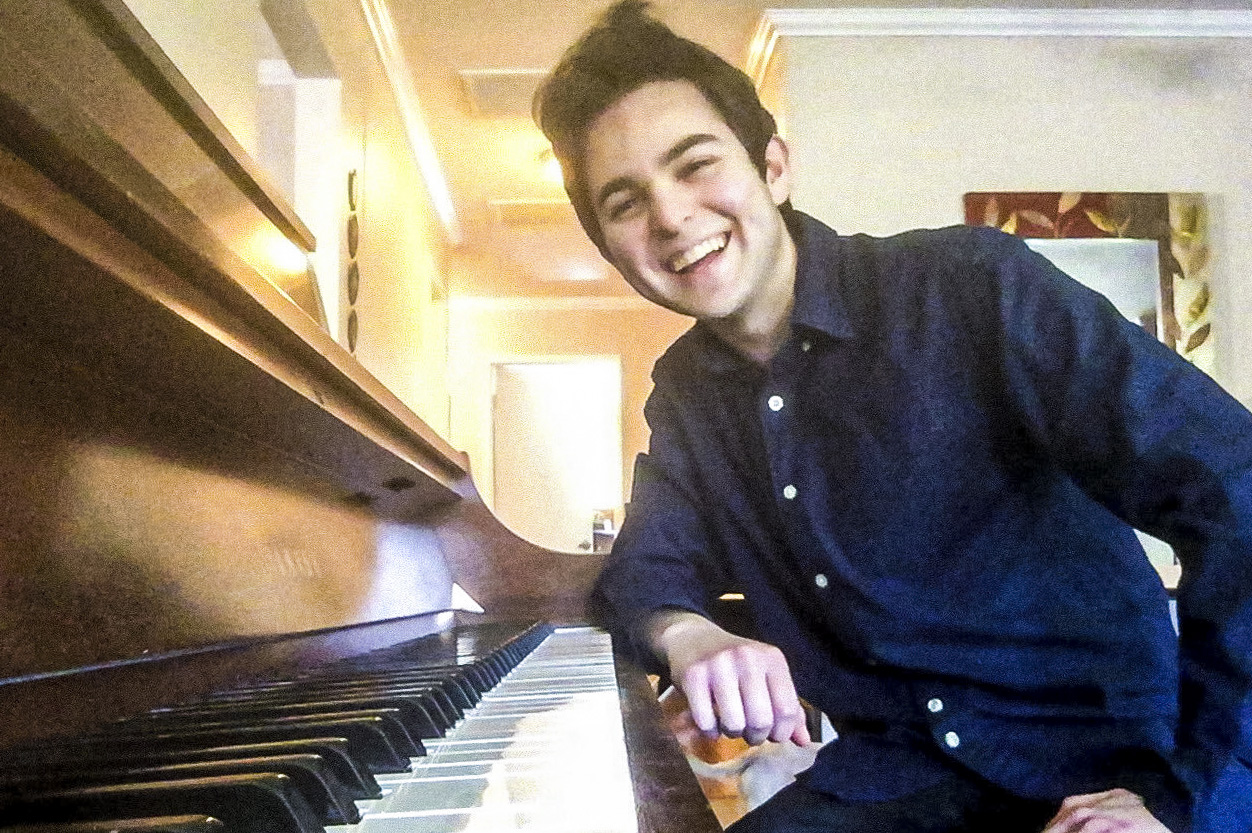 Third-year music composition student Kian Ravaei wrote two songs that will premiere virtually for the New Explorative Oratorio Voice Festival. They focus on the oppressive nature of women's etiquette books. (Niveda Tennety/Daily Bruin senior staff)
Kian Ravaei is taking lines from etiquette books and transforming them into whole songs.
Ravaei, a third-year music composition student, wrote two original songs for the July 24 and 25 New Explorative Oratorio Voice Festival, which brings together musicians to engage in exploratory music. Concerts from the festival will be live-streamed on both nights with Ravaei's songs premiering Friday. His music examines etiquette as a moral code, fitting in with the festival's theme, "The New Morality Play," a nod to medieval dramas that used to proclaim moral standards.
"Etiquette represents a day-to-day morality – very subtle and grounded," Ravaei said. "But what you find is that a lot of the moral rules … (are) not conducive to human goodness."
Ravaei's experience writing rock and jazz music in high school inspired him to pursue music composition in college, where he learned more about contemporary classical music. He said he liked the fact that contemporary classical music had no rules, and he became more passionate about it as he continued to study the discipline.
"I liked rock music that was kind of weird and a lot of contemporary classical music was the music I was driving towards," Ravaei said. "It's really the music with the least limitation."
[Related: Krista Marina's new music mixes Middle Eastern influences with R&B, bedroom pop]
Under the umbrella of contemporary classical music exists exploratory music, the genre the festival focuses on. Exploratory music possesses significant freedom as it encompasses techniques and ideas outside of mainstream music, said ensemble director and co-founder of the N.E.O. Voice Festival, David Harris. Popular music generally operates within a very strict set of musical guidelines in terms of singing style. However, exploratory music seeks to discover and utilize vocal techniques and styles beyond those guidelines, he said.
"People … are often interested in asking new questions and so by asking new questions, they are – by definition – exploring," Harris said. "N.E.O. sets out … to explore what the voice is capable of."
Some of the unconventional techniques Ravaei utilizes include speaking and asymmetrical timing, said Ravaei's composition assistant professor, Kay Rhie. Parts of the song alternate between being fast and relaxed, creating an interesting and intriguing tempo, she said.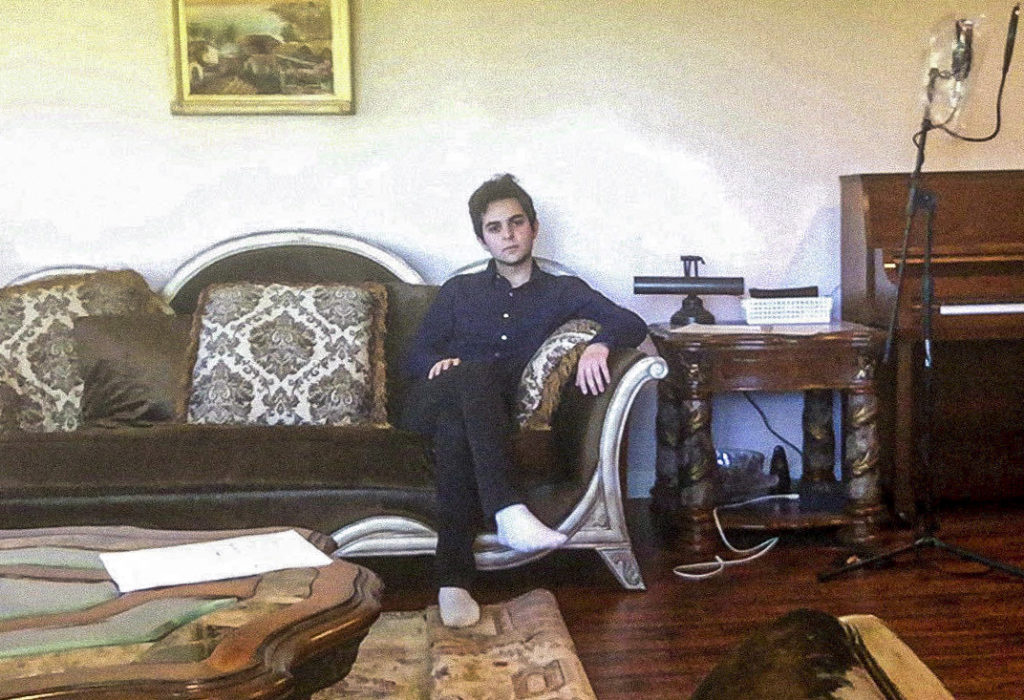 After finding an etiquette book while researching ideas, Ravaei said he decided on the topic of etiquette to reveal the darker aspect of the texts. Etiquette is based on social norms rather than being derived from objective truths, which in reality can be oppressive, Ravaei said. Etiquette and morality are related through judgment, as both try to dictate what is acceptable behavior or not, Harris said.
"I thought (the idea was) fantastic, because etiquette and morality are beautifully stacked," Harris said. "And the idea that etiquette books (and) documents that suggest there is a right and wrong way, are largely debunked now."
Language from etiquette books are a central part to Ravaei's songs. He described his first song, "Ideal Conversation," as boisterous and obnoxious. The vocalist is given one line from Emily Post's book "Etiquette In Society, In Business, In Politics, And At Home" to repeat throughout the entire song: "Ideal conversation should be a matter of equal give and take, but too often it is all take." However, Ravaei said she is constantly interrupted by the piano as she struggles to speak the sentence in one go. The song defies expectations as it contains no singing at all, he said.
The second song, entitled "On Raising Your Voice," also only contains one line from "The Ladies' Book of Etiquette, and Manual of Politeness: A Complete Hand Book for the Use of the Lady in Polite Society" by Florence Hartley, but it is sung in a traditional operatic style instead of being spoken. The vocalist sings the line, "Never raise your voice when speaking any higher than is necessary" repeatedly, and at the peak of the song, she sings the text triumphantly to defy its message, Ravaei said.
"I kind of found (the text) to be a very subtle form of oppression," he said. "This vocalist at the climax … transcends and overcomes (the text)."
[Related: Student taps into her nightmares for inspiration for her music]
The vocalist for both songs, Tiffany-Alaine Militante, said she was excited to work with Ravaei because she found his songs inspiring. Ravaei's songs are relatable to all women who have been interrupted by men or have been told by society what is considered proper behavior, Militante said.
"This is definitely a piece that I feel very strongly about," she said. "It definitely gives homage to ladies (who) have stood up against being oppressed by the patriarchy."
Ravaei said he selected texts from more than one source to show the prevalence of oppressive social constraints on women. By highlighting the texts that stood out to him and utilizing music to underscore their restrictive nature, audience members can be left with a deeper impression, he said.
"Music has this amazing effect to paint a word," Ravaei said. "It's one thing to write a word down but to hear someone sing a word (brings) out a certain implication."