Krista Marina's new music mixes Middle Eastern influences with R&B, bedroom pop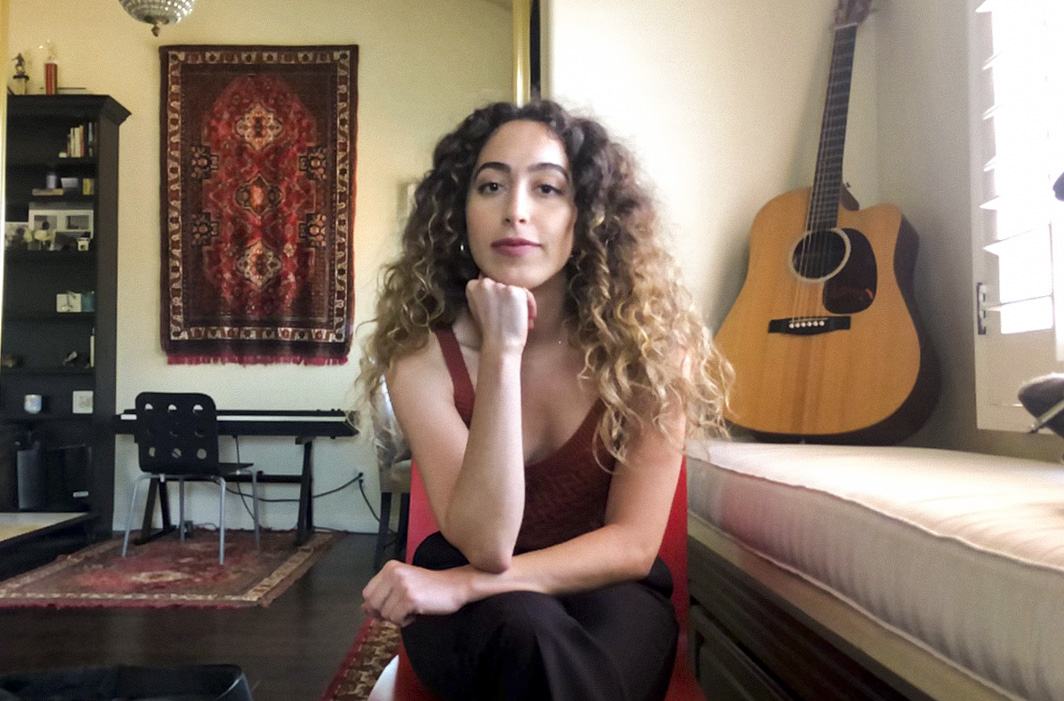 Student musician Krista Marina is planning to independently produce and release several of her own songs this summer. The upcoming tracks pull from various genres and are influenced by her Middle Eastern heritage. (Courtney Quirmbach/Daily Bruin)
Krista Marina is blending Middle Eastern and R&B musical elements in her upcoming summer releases.
As a musician, songwriter and producer, Krista Apardian, a fourth-year communication student, more commonly goes by her stage name, Krista Marina. This summer, Marina said she plans to release at least one new single, followed by an EP early in the fall. Her upcoming releases will blend genres while reflecting a sincere quality of lyricism, she said.
"My (music) kind of ranges genres – some of it is more R&B-leaning, some of it is more pop-leaning, some of it is all real instruments, some has more synth and subtle electronic elements," Marina said. "As I start to produce my own (music), I feel like I'm learning more and more of the tools to really explore the vision inside my head."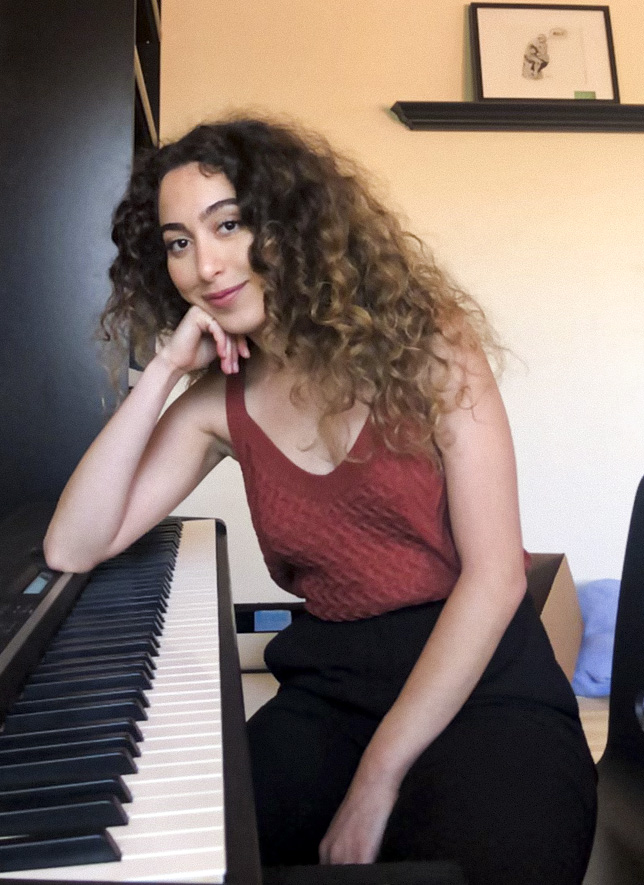 Marina grew up listening to a mixture of Armenian and Middle Eastern music, which she said inspired her to play with her vocals and explore different instruments. While taking piano lessons as a child, she said she began to realize her real fascination with music came from putting a personal spin on the songs. This ability to personalize music through creative instrumentation and lyricism led her into the songwriting world.
In her summer releases, Marina said she is planning on subtly incorporating more Middle Eastern sounds into her songs using traditional instruments like the duduk and doumbek. When Marina hears elements in popular music that reflect the cultural background of the artist, she said the extra layer of depth it adds to the songs is what she hopes to bring into her own music.
"I recently realized (Middle Eastern and American cultures) are both part of my identities as a person and a musician," Marina said. "I've been exploring that more in production, and I've realized the soul in Middle Eastern music is so similar to the soul in R&B and soul music. … It makes perfect sense to combine those worlds."
[Related: UCLA student's band independently produces upcoming EP]
Marina's musical background in both Western and Middle Eastern music spans back years, said Kira Magoon, one of her band members and close friends. Magoon has watched Marina develop her music and voice, which she said are soulful and expressive, since high school. Magoon, who often plays onstage with her, said the obvious emotive quality of Marina's voice has become a signifier of her songs.
Beyond her voice, however, Marina's bassist, Atreyu Adams-Meacham, said her exploratory musical attitude results in innovative creations like two simultaneous bass lines. Paired with the control that Marina has over her voice, he said that combination has allowed her to establish a rich sound.
"Her vibrato and all of her little note choices are so (distinct) to her, and she has them so refined," Adams-Meacham said.
In addition to exploring her Middle Eastern roots with her new releases, Marina said she plans to produce the entire EP by herself – unlike the majority of her past releases, which were co-produced. Marina was initially hesitant to delve into the world of production, as she said she did not see much female representation in the industry and was unsure about blurring the lines between production and performance. However, she said her time during the stay-at-home order has granted her the chance to experiment with sound engineering.
[Related: Student's solo guitar EP to spin traditional jazz styles with playful style]
Producing her upcoming releases, which pull from R&B and bedroom pop, has also helped her solidify her sound as an artist, Marina said. By mixing genres, she hopes to evoke a sense of unity and sonic comfort in her listeners through her new music. Despite it being a running joke between her and her friends that her songs are often sad, Marina said she ultimately hopes to reflect an uplifting but honest quality in these releases.
"Some (of these new) songs are just songs to show that, people, whatever you're feeling, chances are someone out there relates to it, and you're not alone," Marina said. "Even though we're physically distant, we're all emotionally a lot more synced than we think."
The newfound time Marina has from California's stay-at-home order has helped with planning for her summer and fall releases. By embracing the situation, she said she has been able to fully delve into sonic exploration and producing her own new music.
"I'm bringing these instruments that I associate with nostalgia, my culture and my family, into the world of the 'Western' music that I'm making," Marina said. "Before I always thought of (these worlds) as separate – like a duality, things that never collide – but bringing them together has been fun."