'The Claudia Kishi Club' explores cultural impact of Asian American representation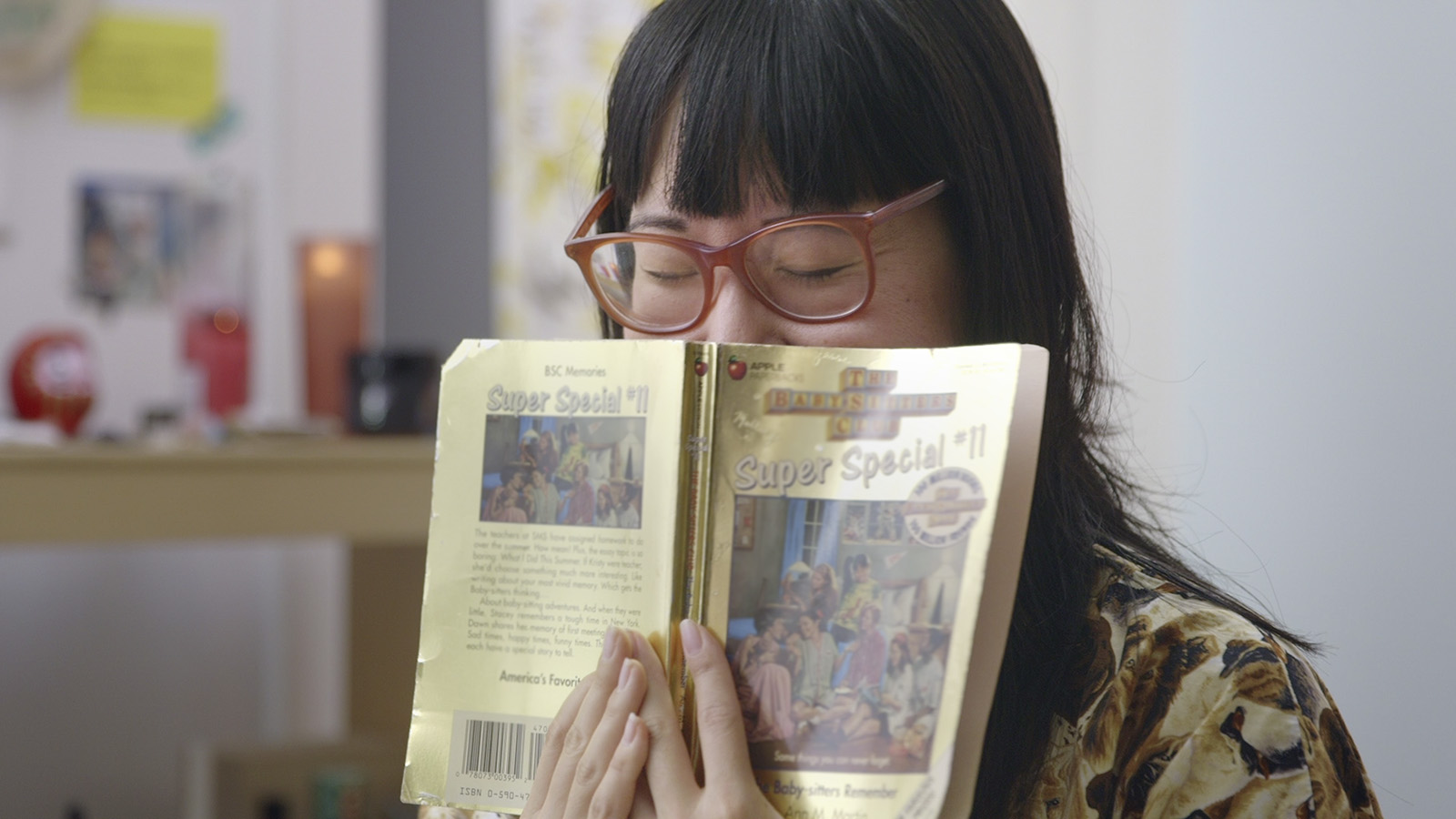 "The Claudia Kishi Club"
Directed by Sue Ding
Netflix
Friday
"The Claudia Kishi Club" is meant to feel like a sleepover with your best friends.
The short documentary features a range of Asian American creators discussing their love for the titular Claudia Kishi, a character from the book series "The Baby-Sitters Club" and one of the few Asian American pop culture representations from the '80s and '90s. The Netflix film premieres Friday and explores Claudia through the lens of those who have been impacted by her – including UCLA alumna Yumi Sakugawa – said director Sue Ding.
"It's not just about the character, it's about this generation of (mostly) Asian American women … who grew up with this character and have been really influenced by her and are now writing and creating their own work," Ding said. "The next generation of Claudias."
Ding said she first encountered "The Baby-Sitters Club" when she was growing up, and the series made a big impression on her because of the contrast to other characters of those decades. She said Claudia went against many prevalent Asian American stereotypes – she didn't enjoy school, loved creating art and wore daring, stylish outfits. For Ding, Claudia was the role model she had been looking for and was unable to find anywhere else in media.
In the early 2010s, Ding said she noticed many Asian American women participating in a wave of journalism and media that focused specifically on Claudia. The nostalgic wave, which Ding said planted the seeds for the documentary, included a 2013 zine published by Sakugawa titled "Claudia Kishi: My Asian-American Female Role Model of the 90's."
Sakugawa, who appears in the documentary, said she used the zine to illustrate her personal experience growing up with Claudia's character, as well as some of her favorite scenes from the series and imagined scenarios for Claudia's post-"Baby-Sitters Club" future. Both she and Claudia were Japanese American, liked making art and loved eating junk food – similarities that Sakugawa said made her feel like the character had been designed for her.
"Because there was so little Asian American representation in all media in the '90s, I felt like Claudia was just this anchor that I got to hold on to – a book character (who) speak directly to my experiences," Sakugawa said. "Claudia Kishi … (gave) me more permission to continue pursuing art and to be unapologetic about my creative side."
Author Sarah Kuhn, who also appears in the documentary, said she felt a similar love and affinity for Claudia Kishi throughout her childhood. Growing up as a Japanese American girl in a predominantly white suburb, Kuhn said she already stood out, and it was difficult to want to stand out even more in the same fearless way Claudia did. However, Claudia's bold fashion made Kuhn feel the same urge to artistically express who she was through her clothing. In retrospect, part of Claudia's appeal was how she refused to make herself small, Kuhn said.
"I think as an Asian American woman, there's a lot of ways that you are taught and told that you need to be small, you need to be quiet and she was never any of those things," Kuhn said. "I think that speaks to me on a very deep level and is really something that I try to carry into my life."
Ding said she sought to translate Claudia's vibrant, larger-than-life personality into the artistic style and colorful graphics of the documentary. Initially planning to create storyboards for reference, she experimented with different crafting techniques but ended up completing all of the stop-motion animation for the film. While making nearly daily trips to Michaels for supplies like rhinestones and construction paper, Ding said she felt like she was truly able to embody Claudia's artistic spirit since in the books, Claudia often makes collages and imaginative projects.
While the film is indeed a celebration of Claudia, Ding said she also hopes it helps people reflect on the importance of representation. Though the media landscape has diversified since Claudia's debut, there's still a long way to go because many people are still looking for their own version of Claudia, she said.
Focusing on Claudia and her direct influence on individuals effectively emphasizes the human element of representation, which Ding said can be abstracted in broader statements and statistics.
To drive that connection home, the documentary ends on the personal impact Claudia made on the interviewees' lives and work. The protagonist in Kuhn's most recent young adult novel, "I Love You So Mochi," is a subtle tribute to Claudia – a fashionista who expresses herself through the clothes she designs. Throughout all of her books, Kuhn said she tries to show Asian American girls having fun in the same way Claudia did.
Sakugawa, whom Kuhn said is the person she imagines Claudia growing up to be, has also carried her memories of Claudia into her work. She said seeing characters like Claudia when she was younger helped her realize that there was space to write her own stories about characters like herself.
"As I got older and I started having aspirations to become a writer and an artist, … it was just really obvious for me to think back on Claudia Kishi as my own personal example of why representation was so important for me then," Sakugawa said. "As a creator, (I can) give that same sense of recognition and belonging to other readers who are also hungering for that personal sense of (representation)."