Annual report finds 13% increase in people experiencing homelessness in LA County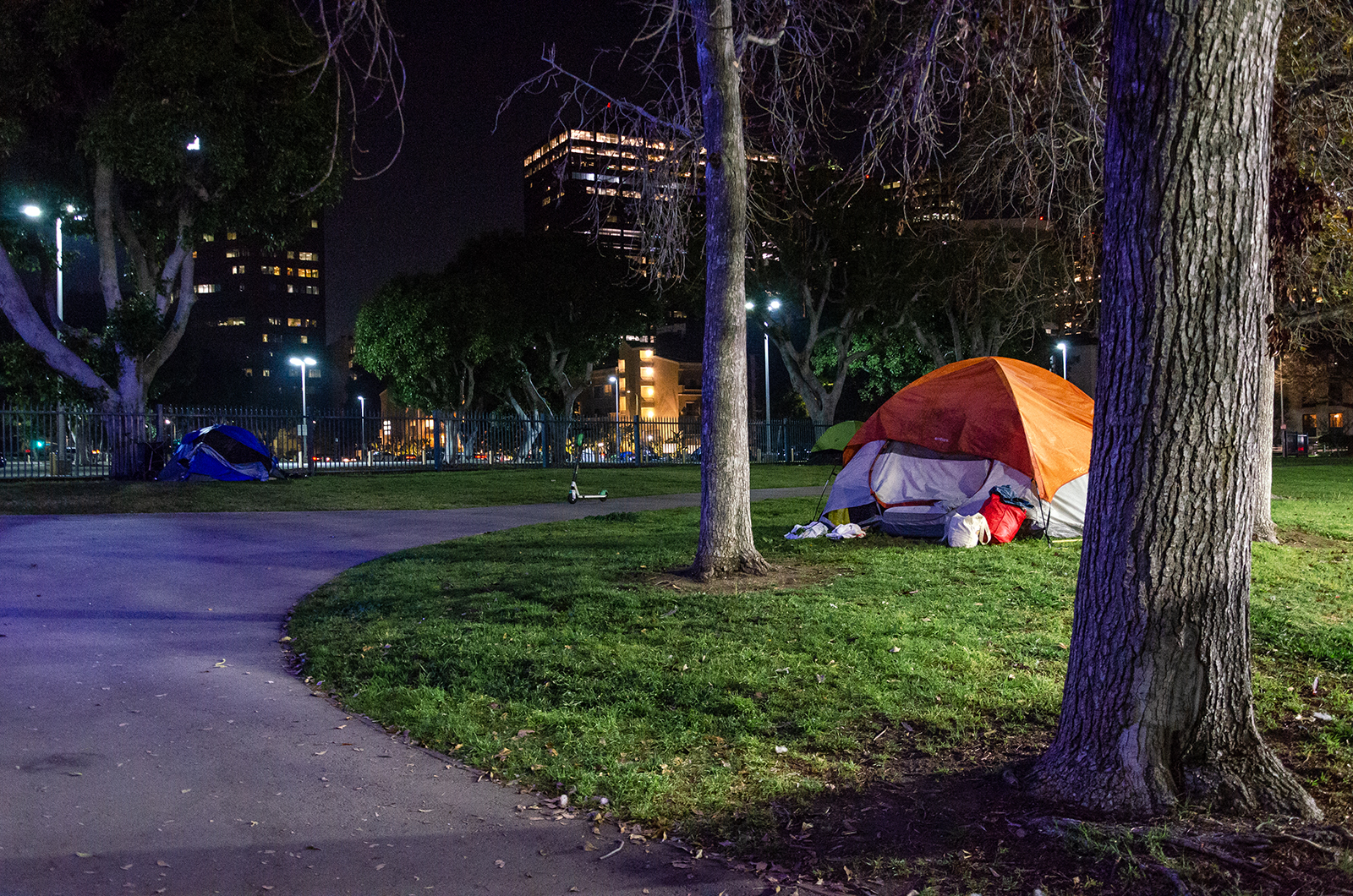 The Los Angeles County homeless population has increased by around 13% in the past year, according to a report released June 12. (Daily Bruin file photo).
Los Angeles County experienced a nearly 13% increase in the number of individuals experiencing homelessness since last year, according to a June 12 report.
The Los Angeles Homeless Services Authority, an independent authority created by the city and county of Los Angeles, found that 66,436 people are experiencing homelessness in the county, a 12.7% rise from last year's report. Homelessness in the city of LA increased by 14.2%.
The west Los Angeles County region, which includes Westwood, had a 14% increase in individuals experiencing homelessness.
The study collected data using community point-in-time counts conducted in late January, which are canvases counting sheltered and unsheltered people experiencing homelessness on a single night. More than 100 people volunteered for the Westwood Homeless Count this year.
[Related link: Students turn out in increased numbers as volunteers for LA 2020 Homeless Count]
The LAHSA report also said that inadequate housing supply, systemic racism and income inequality are causes for the steady increase of the Los Angeles homeless population.
Eight percent of the overall LA County population is Black, but more than a third of the people experiencing homelessness in the county are Black.
Michael Lens, an associate professor of urban planning and public policy, said the lack of affordable housing is the root cause of the homelessness crisis.
"More and more people are finding it more and more difficult to afford housing," Lens said. "We just continue to have this large and growing population of people who are housing insecure, or precariously housed."
Michael Skiles, the president of the North Westwood Neighborhood Council said unreasonable housing prices led to a huge increase in homelessness. The NWWNC hopes to back new projects that create affordable housing options for students and locals in Westwood, Skiles said. However, the city often fails to follow through with these projects, he added.
"The increase in homelessness, both citywide and in Westwood, speaks to the need for the city as a whole to build a lot more housing," Skiles said. "I hope that the (COVID-19) emergency underscores the urgency of getting that supportive housing built."
Skiles said the NWWNC is also working on temporary measures to help those already experiencing homlessness in Westwood.
The number of people experiencing homelessness went up across the county, but the report also showed that new government programs, like Project Roomkey and Measure H, help reduce homelessness, said Andrew Thomas, executive director of the Westwood Village Improvement Association.
Project Roomkey is a program that secures hotel and motel rooms in LA County to temporarily shelter individuals experiencing homelessness who are at high-risk for hospitalization if they contract COVID-19, including those 65 years and older and those with chronic illnesses.
Measure H is a countywide sales tax, passed by LA County voters in 2017, which provides funding for housing and programs for individuals experiencing homelessness.
Thomas said he hopes individuals who obtain housing through these programs stay housed.
LA County placed nearly 23,000 people experiencing homelessness into housing this year, around 1,000 more than last year's report and more than two times the annual placements before Measure H, according to LAHSA.
Additionally, LA County sheltered about 18,000 people experiencing homelessness, a 25% increase from last year, according to the report.
Thomas said while these numbers are promising, people need to look at systematic changes to improve housing and equity.
"It's clear that Measure H is working," Thomas said. "Yet, we still keep seeing percentage increases. And that really does speak to … a foundational flaw."
[Related link: Westwood Connect Day provisions homeless individuals, sponsored by NWWNC and WWNC]
Lens said housing policy needs to be changed at the state and local level, and students can influence their city government by being active in local politics.
"Right now with Black Lives Matter and questions about how to redo city budgets … you're seeing not just an awakening of racial justice, but an awakening of how important city government is," Lens said. "Right now, the conversation is understandably really centered on policing. But housing, particularly in Los Angeles, is every bit a racial justice issue."