NWWNC pushes for more government effort to shelter homeless in hotels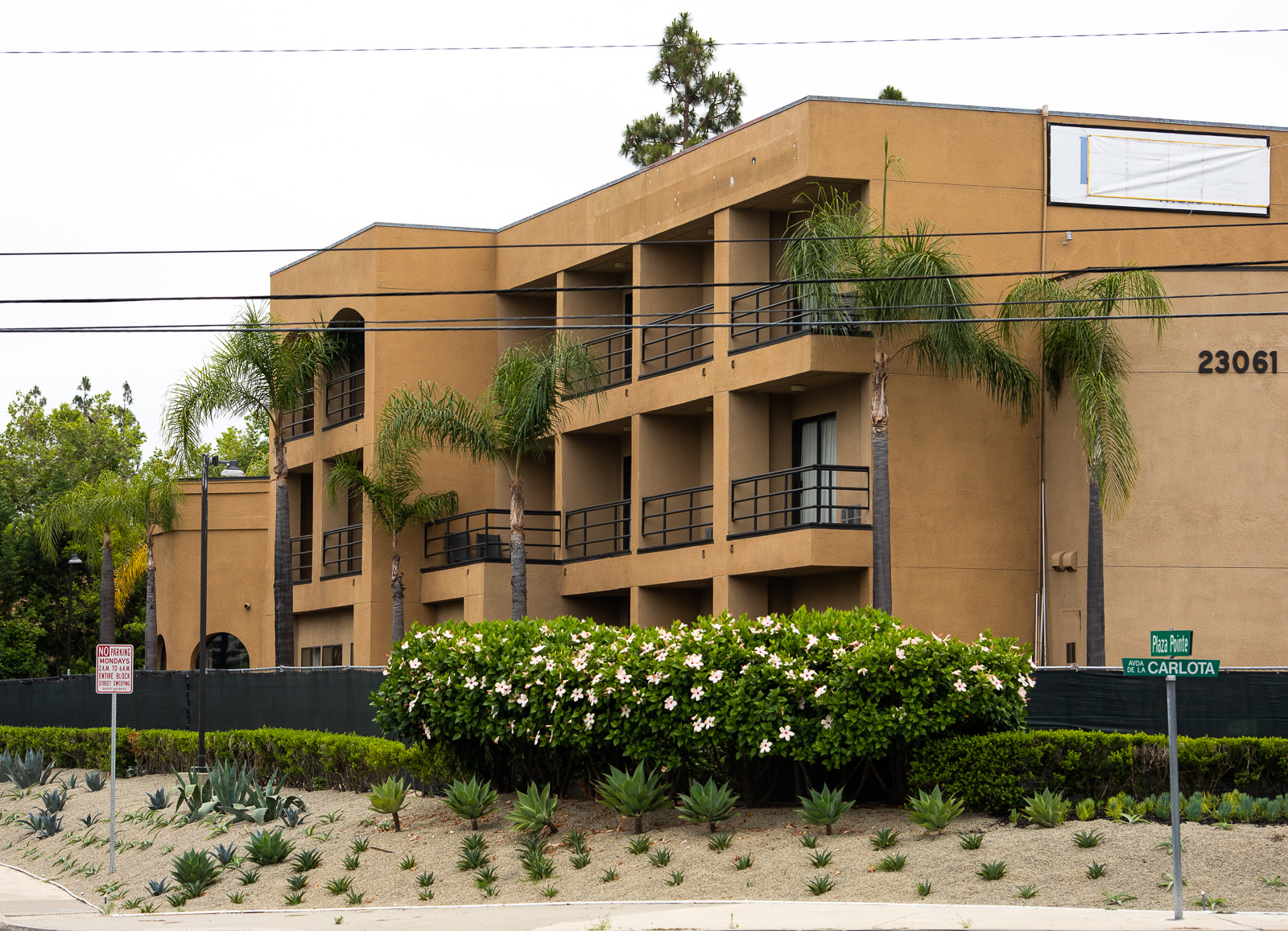 Several hotels in the Los Angeles area have opened their doors to homeless individuals in accordance with Gov. Newsom's Project Roomkey. So far, 10,974 hotel and motel rooms have been made available statewide. (David Rimer/Daily Bruin)
The North Westwood Neighborhood Council urged the city and state to ramp up efforts for California Gov. Gavin Newsom's initiative to shelter vulnerable, unhoused populations in hotels and motels.
Newsom collaborated with the state and county in early April to create Project Roomkey, which sought 15,000 hotel and motel rooms across the state of California to house individuals experiencing homelessness either above the age of 65 or medically at risk in response to the COVID-19 pandemic.
As of May 29, Project Roomkey secured 3,510 rooms, out of which less than 3,000 are occupied, according to the Los Angeles Homeless Services Authority. LA County continues to work with local hoteliers and real estate experts to identify more potential sites.
The NWWNC convened May 27 for a special board meeting to discuss the progress and future of Project Roomkey.
Councilmember Noreen Ahmed proposed to submit a Community Impact Statement to the LA City Council to expedite the room-securing process by coercing hoteliers to take in more people experiencing homelessness.
"(The council) was recognizing that there is more that the city could be doing towards talking with these businesses and trying to figure out more ways of creating solutions," Ahmed said. "It just seems that (Project Roomkey) is moving a bit too slow."
Ahmed's CIS passed with a deciding vote and will be submitted to city council for further consideration.
Council president Michael Skiles proposed an amendment to Ahmed's CIS, which would encourage city council to financially incentivize hoteliers rather than coerce them. The amendment failed at a margin of 6-5.
Skiles said past measures tried to address the homelessness crisis failed because of NIMBYism and the city should not place this financial burden unfairly on hotels.
Hoteliers may be reluctant to house people experiencing homelessness since they may violate franchise agreements and corporate contracts set in the past, said Kevin Crummy, a business stakeholder.
"You can't have the government unilaterally come in and just rip up the agreement because two parties are depending on it," Crummy said.
Homeless shelters around LA County experienced an increase in coronavirus cases, especially in Skid Row shelters, since early May. The Union Rescue Mission reported 99 positive cases and three deaths as of June 3, according to the LA County Department of Public Health.
The crowded environment of some of these shelters contributes to increasing rates of infection, Ahmed said.
The Westwood Recreation Center continues to shelter people experiencing homelessness. Councilmember Andrew Lewis said he would like to see local hotels participate in the initiative since most small businesses have taken huge financial hits as a result of the pandemic.
Ahmed and Skiles agreed that it is wrong to assume that housing people experiencing homelessness will harm a hotel's reputation.
"If the issue is stigmatization of their hotel and this concern that people aren't going to want to stay there, I think there's a lot of other people who would see (sheltering the homeless) as a heroic step forward," Ahmed added.
In Downtown LA, luxury hotel franchises JW Marriott and the Ritz-Carlton kept their doors closed as large homeless populations gathered in tight shelters by skid row.
Council members said some luxury hotels, such as the Ritz-Carlton and the InterContinental, received significant tax breaks and public funding in the past and thus should have a stake in this crisis.
"There needs to be greater dialogue that will make these (hotels) who have received public funds to see themselves as entities that are about the greater good, especially at a time like this," Ahmed added.
Hotels and motels will receive 75% reimbursement for operational costs from the Federal Emergency Management Agency, according to a statement from the Office of Governor Gavin Newsom. The LA City Treasury will also benefit from added hotel revenue, according to Ahmed's CIS.
The hotel industry in LA experienced an 80% fall in room occupancy and an 85% drop in revenue per available room as of May, according to a hotel forecast study by Phocuswright, a travel research company.
Lewis said the pandemic is crushing the hotel industry and the initiative should not make the process more difficult for hotels.
"This is a business issue but it's also a humanitarian issue," Lewis added. "If we need to financially incentivize them, I don't think there's an issue with that."
Ahmed said she finds it important that the council addresses this initiative and has the necessary conversations on the homelessness crisis.
"There's still some very real stigmas that exist around homelessness in the city," Ahmed said. "Unless those get addressed properly, we're going to keep seeing this kind of pushback."