Superlatives: Daily Bruin Sports honors UCLA's exceptional 2019-2020 athletes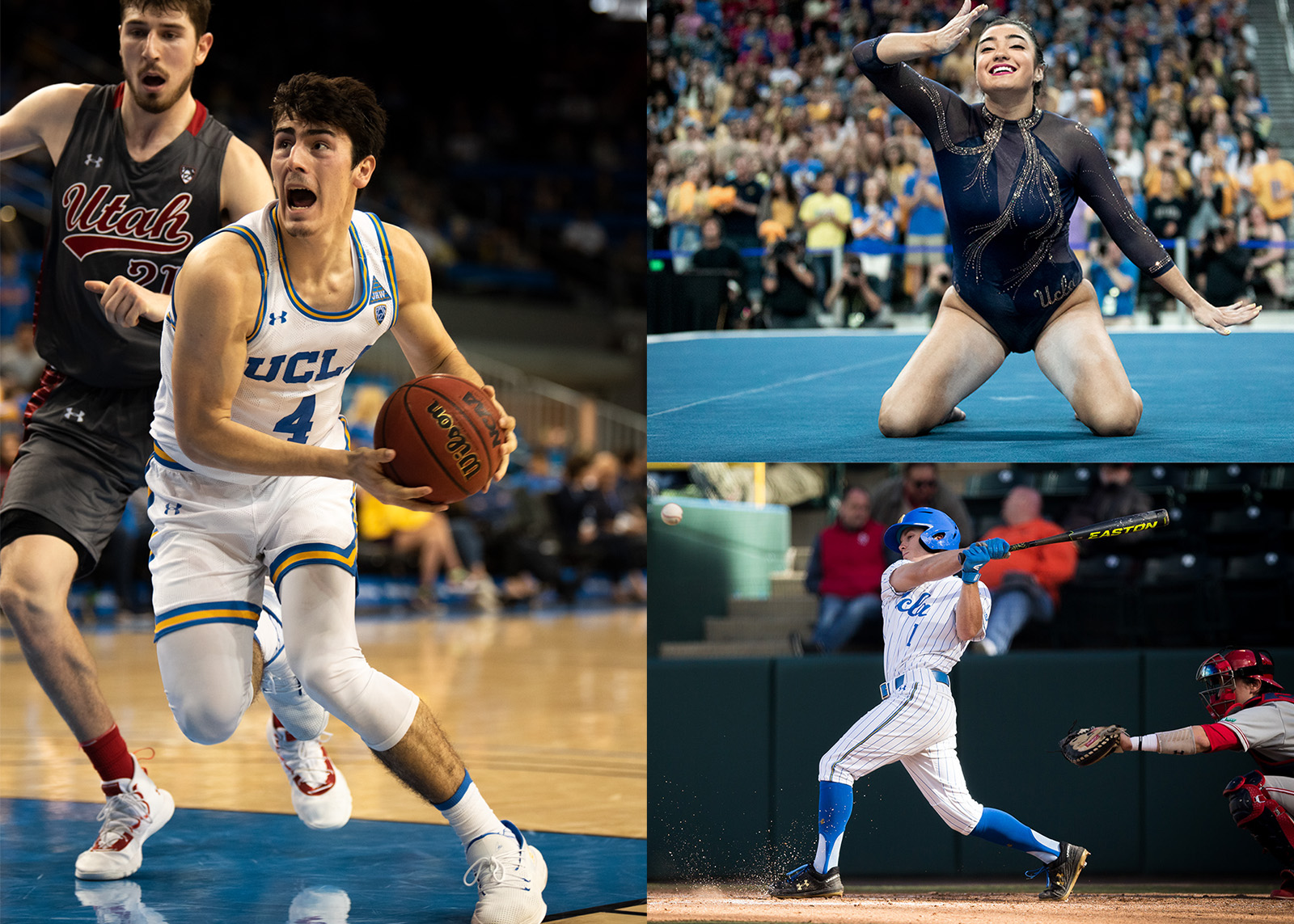 (Left: Daily Bruin File Photo
Top Right: Tanmay Shankar/Daily Bruin senior staff
Bottom Right: Andy Bao/Daily Bruin)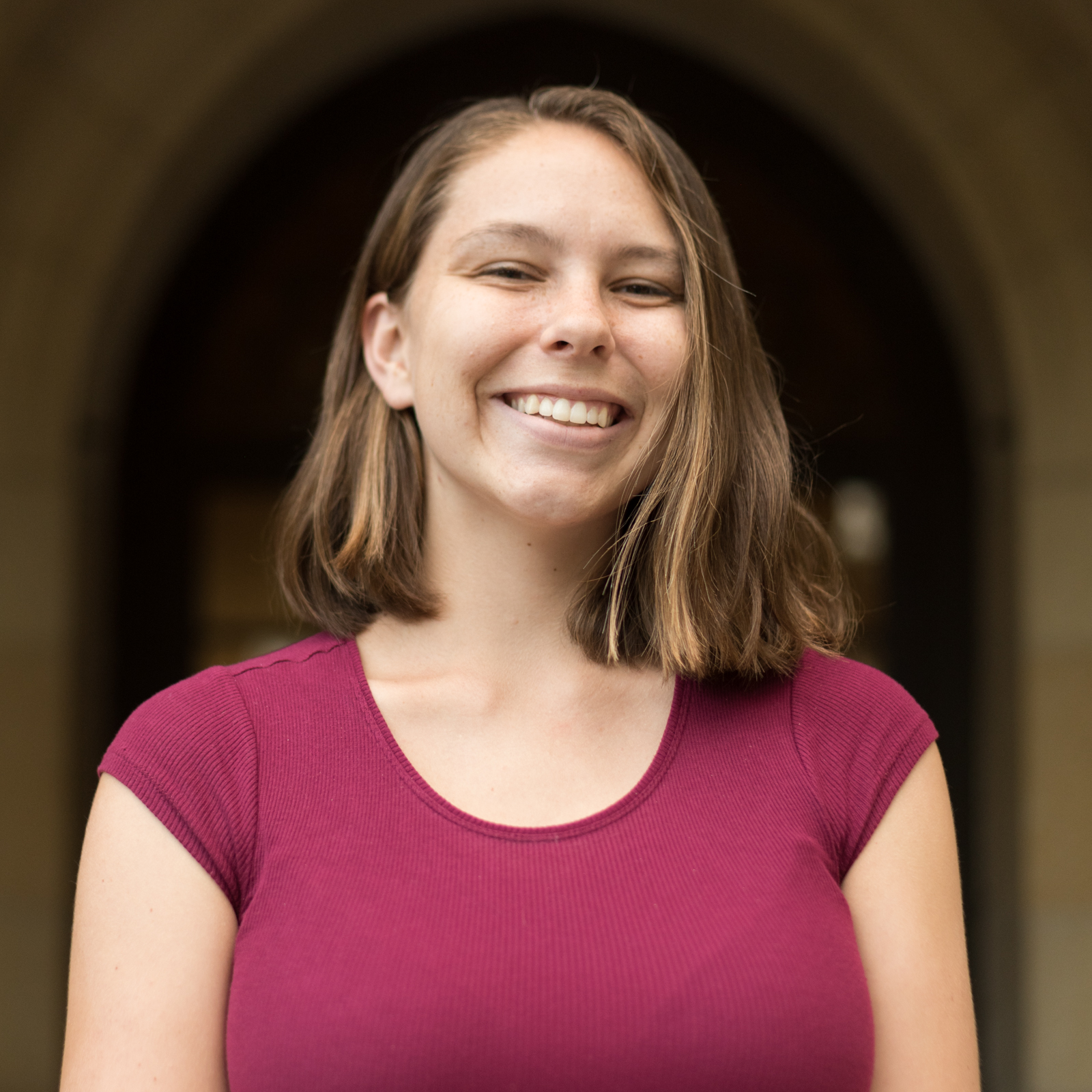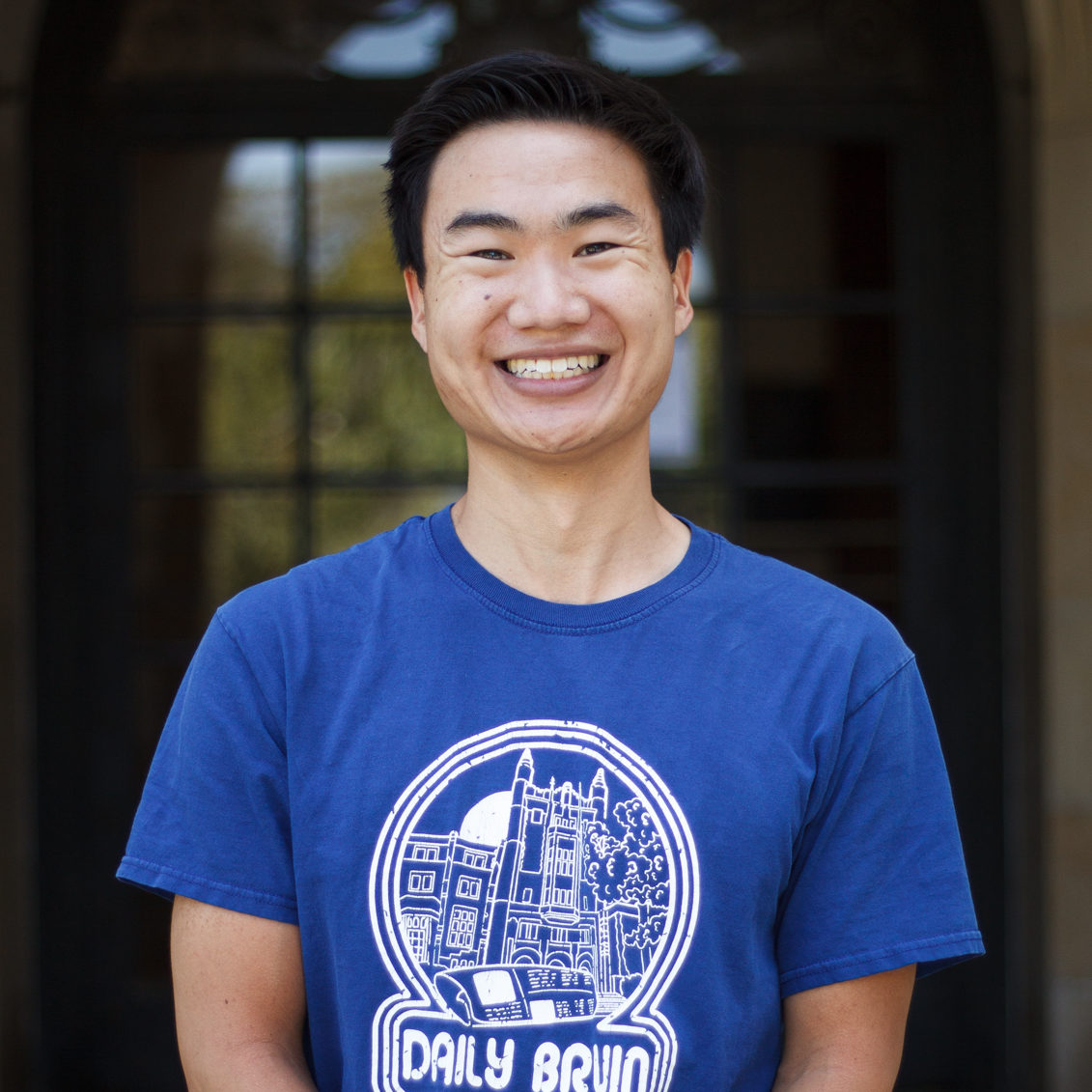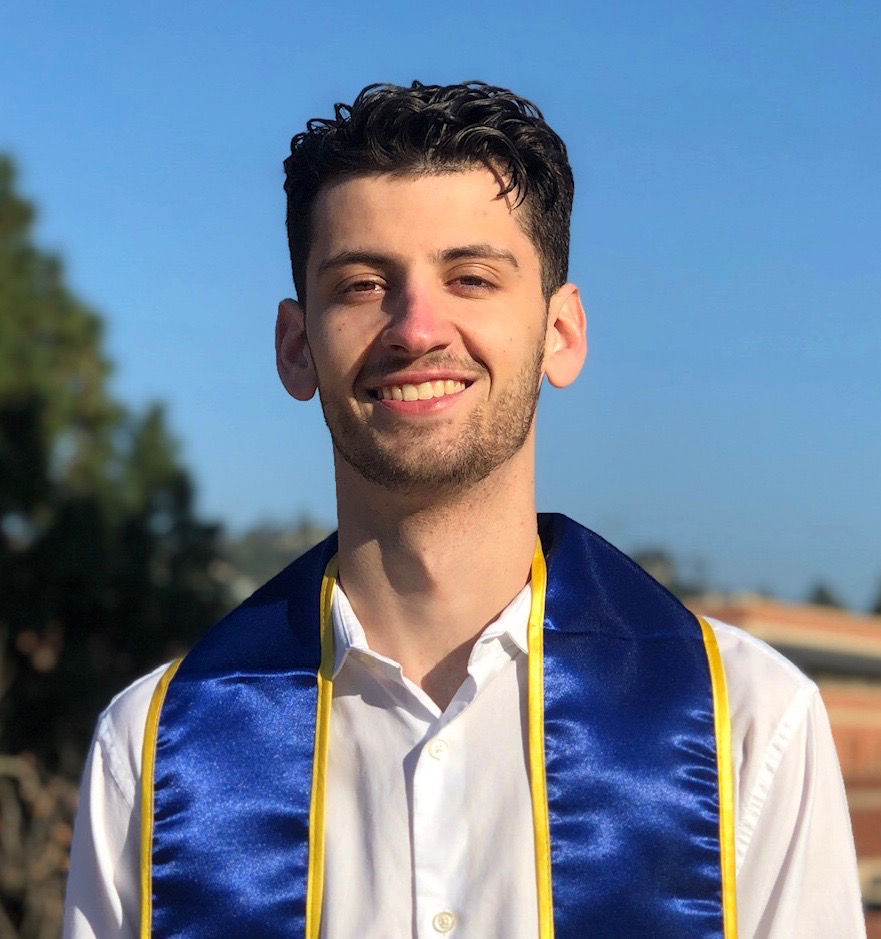 Correction: The original version of this article misspelled Charisma Osborne's name.
This post was updated June 12 at 2:40 p.m.
Although the 2019-2020 year finished with the cancellations of the remaining seasons for many UCLA teams, there were still inspiring performances by athletes competing in the blue and gold. Here are the Daily Bruin's superlative awards for the past school year.
Female Athlete of the Year: Kyla Ross
Coral Smith, Daily Bruin senior staff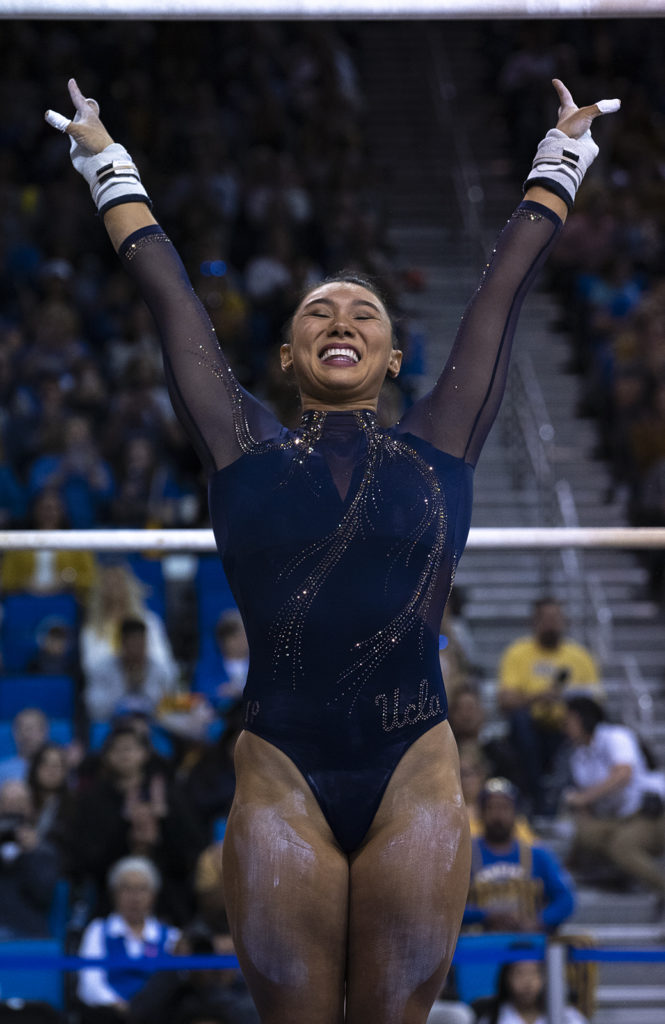 When discussing the UCLA Female Athlete of the Year, there's only one name that comes to mind.
UCLA gymnastics senior Kyla Ross has wrapped up her career competing for the Bruins, and her final campaign was full of great routines and accolades.
At the end of the abridged 2020 season, Ross ranked in the top five nationally in four individual rankings. She ranked No. 1 in the nation on uneven bars for the fourth consecutive year behind two perfect 10s, and also finished No. 2 on balance beam, No. 3 in the all-around and No. 4 on floor exercise. While she ranked No. 11 on vault this season, the senior did score a perfect 10 in this event in the Bruins' final meet of the season.
Ross' three perfect scores in 2020 brought her to a career total of 22 perfect 10s – the fourth most in NCAA history – despite the year getting cut short.
In addition, Ross collected 10 scores of 9.975 in 2020, meaning one of the two judges thought her routine deserved a perfect score.
For her efforts, Ross earned first-team All-America honors in the all-around, bars, beam and floor and second-team honors on vault, and was named the Region and Pac-12 Gymnast of the Year for the second year in a row.
These accomplishments also earned the senior the prestigious 2020 Honda Award for gymnastics, and the honor of being named a finalist for both the AAI Award for the nation's top senior gymnast and the AAU James E. Sullivan Award for the nation's top amateur athlete.
There's no doubt that Ross was the greatest UCLA female athlete this past year, capping off her competitive career with a flourish.
Luckily, with Ross committed to returning in 2021 as a student assistant coach, we'll get one more year of watching her in Pauley Pavilion, though in a different capacity.

Male Athlete of the Year: Milan Iloski
Marcus Veal, Daily Bruin staff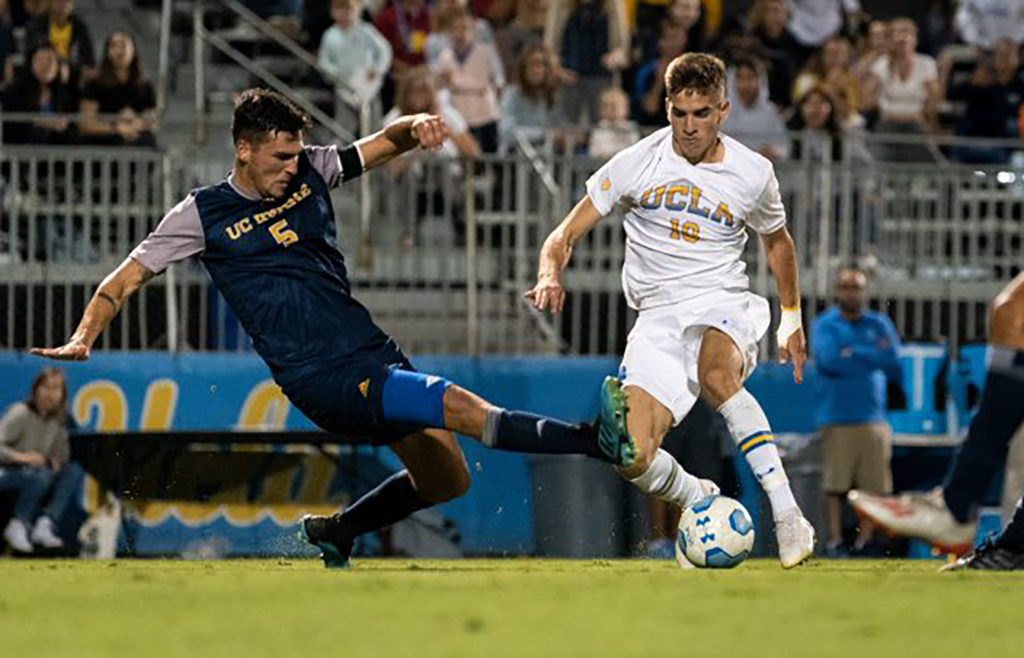 Milan Iloski scored more than a quarter of his Pac-12-leading 17 goals in one night.
In a 5-2 win over San Diego State on Oct. 6, the junior forward potted all five of his team's goals – setting a new program record for goals scored in a single game. The leading scorer in the Pac-12 and fourth-leading scorer in the NCAA, Iloski was coach Ryan Jorden's go-to attacker all season.
Iloski had more goals scored than starts for UCLA men's soccer in 2019 – and he started in all but three games for the Bruins this season.
The Escondido, California, native wasn't always the center of UCLA's offense, however. In his first two seasons, Iloski only found the back of the net six times in 21 starts. But in 2019, he was responsible for almost 59% of the Bruins' scoring, 34% of UCLA's total shots and 43% of the team's shots on goal.
A month prior to his record-breaking performance, Iloski netted a hat trick in UCLA's come-from-behind, upset win over then No. 1 Maryland on Sept. 6.
The numbers Iloski put up this season earned him a plethora of postseason awards, including Pac-12 All-Conference First Team, First Team All-Far West Region and Second Team All-America by College Soccer News.
Following those accolades, Iloski signed a deal with Major League Soccer's Real Salt Lake in January, leaving UCLA without its top scorer next season. And as the Bruins look to qualify for their first NCAA tournament under Jorden's leadership, UCLA's attackers will undoubtedly have a very large pair of shoes to fill.
Coach of the Year: Cori Close
Dylan D'Souza, Daily Bruin staff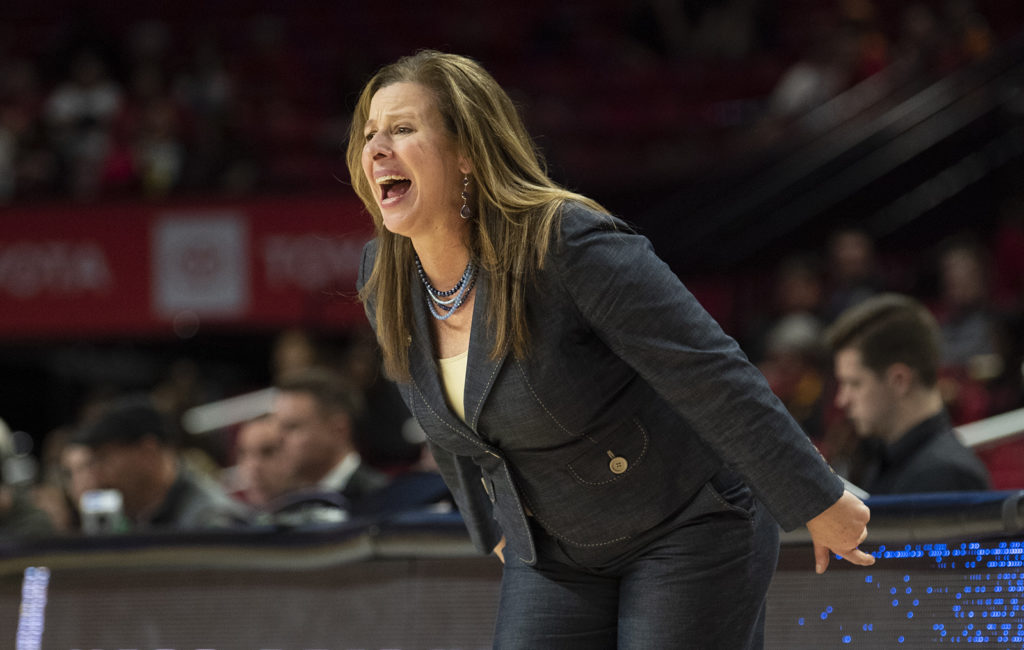 Coach Cori Close led her team to their highest win percentage of her nine-year tenure with UCLA women's basketball. She did this in the toughest conference in the country – the Pac-12 had six ranked teams in the final Associated Press poll for the first time ever. All of the Bruins' losses came against Pac-12 foes, and they were never defeated by the same team twice this season.
The Bruins raced off to a 16-0 start – the longest winning streak to begin the season in the nation and the best start in program history – before an ill-timed ankle injury to leading scorer junior forward Michaela Onyenwere precipitated their Jan. 17 double overtime loss to USC at the Galen Center.
Close also impelled the emergence of freshman guard Charisma Osborne, who led the team in 3-point percentage and was second on the team in conference scoring. Redshirt junior guard Natalie Chou burst onto the scene on the court, but also found her voice politically, taking a stance against anti-Asian racism in a message that went viral, all the while having Close's support.
While the Pac-12 tournament ended unceremoniously for UCLA, falling to Stanford in the semifinals, redshirt senior guard Japreece Dean successfully went professional, getting drafted by the Chicago Sky. Close wrapped up the year recruiting far and wide, from Germany to Australia, forming the program's first fully international recruiting class.
Close's third top-10 final ranking in the past five years – coupled with retaining most of her team's core – bodes well for the future of women's basketball in Westwood as it continues to be guided by Daily Bruin Sports' Coach of the Year.
Rookie of the Year: Maya Brady
Vinny Lavalsiti, Daily Bruin staff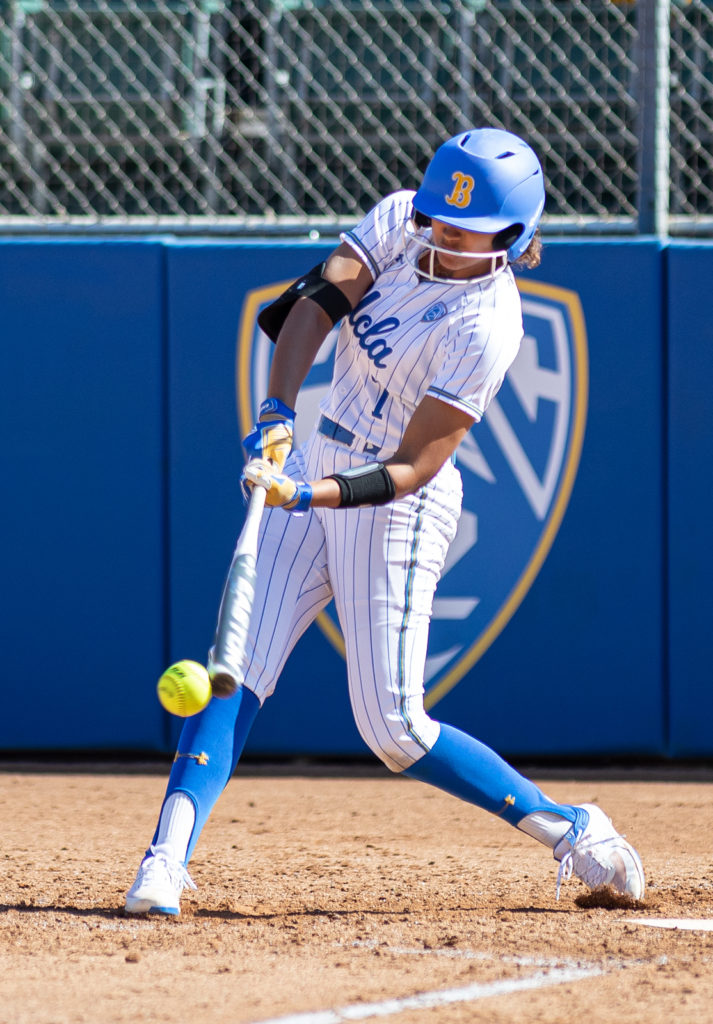 Under the lights of Easton Stadium, freshman infielder Maya Brady was penciled into the cleanup spot for her first game as a Bruin.
And after a first-inning double and a solo blast to centerfield two at-bats later against CSU Bakersfield, Brady – No. 1 UCLA softball's top recruit from the 2019 class – solidified her position in the heart of the Bruins' lineup for its 25-1 start to the season. In her very first weekend in Westwood, Brady earned both the Pac-12 Freshman of the Week and Player of the Week awards after hits in each of UCLA's first six games, including four home runs.
Few Jolly Ranchers were sweeter than the one Brady snagged from third-base coach Kirk Walker after hitting arguably her most impressive home run of the season. In an exhibition against the undefeated USA Olympic Team on Feb. 23 at the Mary Nutter Classic, Brady hit an opposite-field rocket to put the Bruins up 3-1 and the Olympians down on the scoreboard for the first time in their Stand Beside Her Tour. The Bruins may have lost the game, but Brady's impact with UCLA remained until the season's abrupt end.
Brady, with seven home runs and tied for first on the team with 28 RBIs, led a UCLA squad that was the 2020 Women's College World Series favorite, according to USA Softball.
Just like her uncle and six-time Super Bowl Champion Tom Brady, Maya Brady showed up on the biggest of stages – winning 2020 Softball America Freshman of the Year honors in her premiere season.
The only question now is where Brady will fit into next year's lineup with redshirt senior pitcher/first base Rachel Garcia, senior utility Bubba Nickles and last year's seniors returning to the roster.
Most Clutch Performer: Jaime Jaquez Jr.
Sam Connon, Daily Bruin senior staff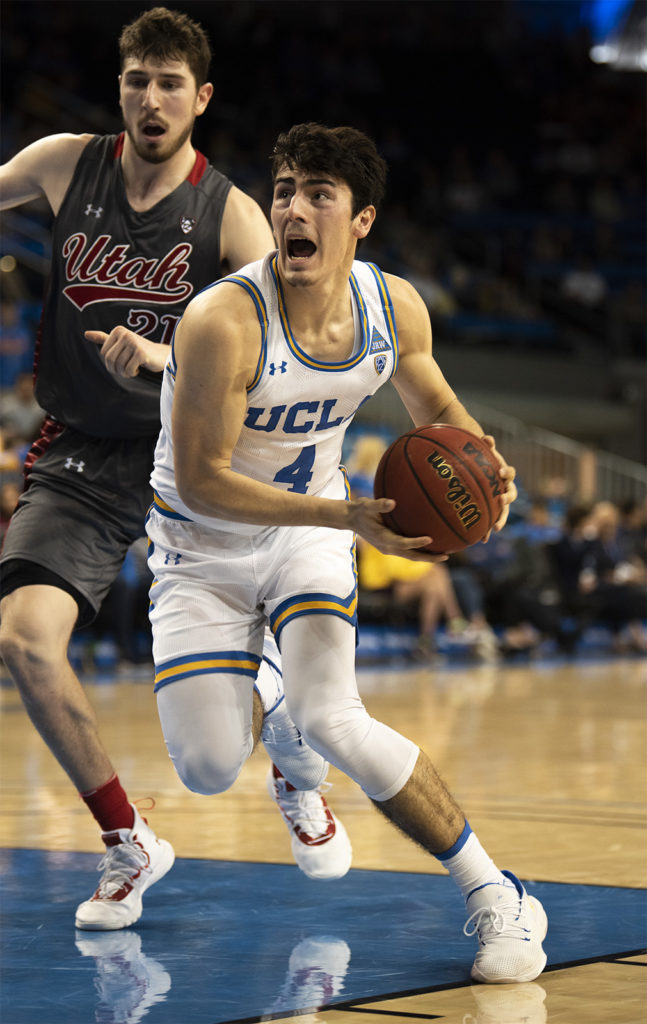 UCLA made dozens of clutch plays across all sports this year, but one stood above the rest.
Women's volleyball pulled out a five-set upset win over USC on Sept. 25, football staged a 32-point comeback in the second half to beat Washington State on Sept. 21, and women's basketball redshirt junior guard Natalie Chou drilled a buzzer-beating 3 that forced double overtime against the Trojans and nearly extended the Bruins' undefeated season Jan. 17.
Instead, the award goes to another Bruin basketball player in his first season in blue and gold – freshman guard/forward Jaime Jaquez Jr.
UCLA men's basketball was riding a five-game winning streak into its late-February homestand against the Arizona schools and was on the cusp of inserting itself into the March Madness discussion.
But with a minute to go against Arizona State – which had handed the Bruins their only loss in their last eight games – UCLA was down by one. A free throw by redshirt freshman guard Tyger Campbell evened up the score with 40 seconds to go, and after forcing a missed 3-pointer on the defensive end, coach Mick Cronin drew up a play for Jaquez.
Campbell took the ball in, passed to a trailing Jaquez, set a screen and let the freshman do the rest. Jaquez hoisted up a deep 3-pointer while falling away from the basket, and the sellout crowd packing Pauley Pavilion erupted when they saw it fall.
It was the first true viral moment for men's basketball this season after it started the campaign 18-11. The Bruins were hot and making a postseason push, but Jaquez's shot at the buzzer put them on the national radar for good.
The timing couldn't have been better either, since then-assistant Sports editor Jared Tay wrote a feature profile on Jaquez that was set to publish later that night, regardless of the outcome of the Arizona State game.
So, for his performance in high-stakes situations and near-perfect narrative timing, Jaquez takes home Daily Bruin Sports' most clutch performer award.
Most Improved: Matt McLain
Jared Tay, Daily Bruin senior staff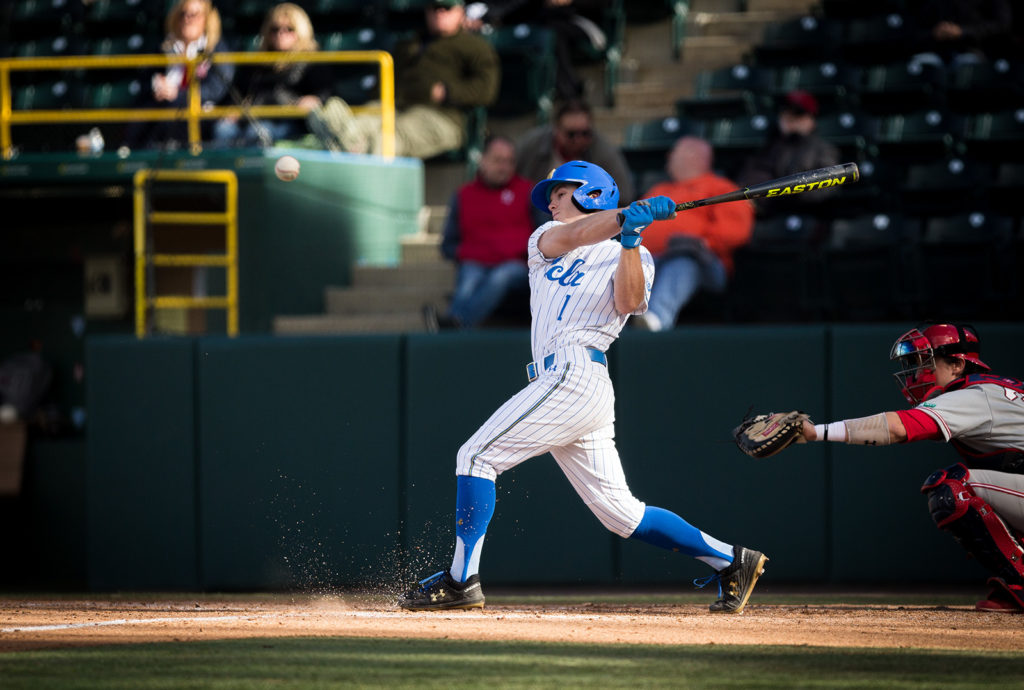 Baseball is a numbers game, and the numbers don't lie.
As a freshman for UCLA baseball in 2019, shortstop Matt McLain batted just above the Mendoza Line at .203. In 2020, his average nearly doubled and the sophomore was batting .397 before the Bruins' season was canceled.
Only 13 games into the season, McLain had tallied 23 hits – more than half of his total in 61 games played last season. In these 13 games, he logged nearly two-thirds of his RBI total from the 2019 campaign and was slugging .621.
McLain led his team with three home runs and topped the team stat sheet in nearly every other offensive category – including hits, batting average, slugging percentage, total bases and on-base plus slugging.
As the Bruins' No. 3 hitter, McLain ended the season on an eight-game hitting streak and went only one game without notching a hit.
The sophomore's breakout year earned him a number of accolades in the abbreviated season, including Pac-12 Player of the Week on March 3 after he had been named MVP of the Frisco College Classic in Frisco, Texas, that weekend.
McLain finished as the nation's No. 3 shortstop in D1Baseball's power rankings when the season had come to a close, after beginning the season ranked No. 26.
Of course, the title of "Most Improved" generally implies that the player's preceding season was sub-par, and McLain's case is no exception. His freshman year stats undoubtedly set the bar lower for a drastic improvement his second year.
Some might argue that 13 games is too small a sample to adequately assess the shortstop's season. McLain only logged 58 at-bats in 2020. It's entirely fair to chalk up his numbers to an early-season hot-streak.
But if one looks at the numbers, there's no way that a player can nearly double his stats in multiple offensive categories and yet still be glossed over for this superlative.
Fluke or not, the numbers don't lie.
Best Social Media: Felicia Hano
Ryan Smith, Daily Bruin senior staff
UCLA gymnast Felicia Hano is a national champion, a six-time All-American and a four-time All-Pac-12 honoree.
She is also the owner of a TikTok account with two million likes.
Hano uploaded her first post on the popular video-sharing app just seven months ago on Nov. 21 under the username @fish_hano, but since has accumulated more than 62,900 followers and 15 million views.
The graduating senior posts everything from trendy dance routines to pizza-making montages, and even sneaks in clips of UCLA men's basketball redshirt senior forward Alex Olesinski from time to time.
Olesinski also happens to star in Hano's most viral TikTok – which has been viewed more than 11 million times – poking fun at how Olesinski ended up being nine inches taller than either of his parents. Just to put that into perspective, 11 million people is enough to fill Pauley Pavilion to capacity 857 times over.
Hano isn't one-dimensional on social media, either.
For those who vow to never download TikTok, Hano can be found on Instagram under the handle @felicia_hano, where she posts photos of herself competing in gymnastics meets or hanging out with teammates, and even sprinkles in the occasional throwback of her watching UCLA gymnastics as a kid.
Hano may have only scored one perfect 10 while competing for the Bruins, but she's racking up plenty of perfect scores online.
Best Dancer: Nia Dennis
Riley Segal, Daily Bruin reporter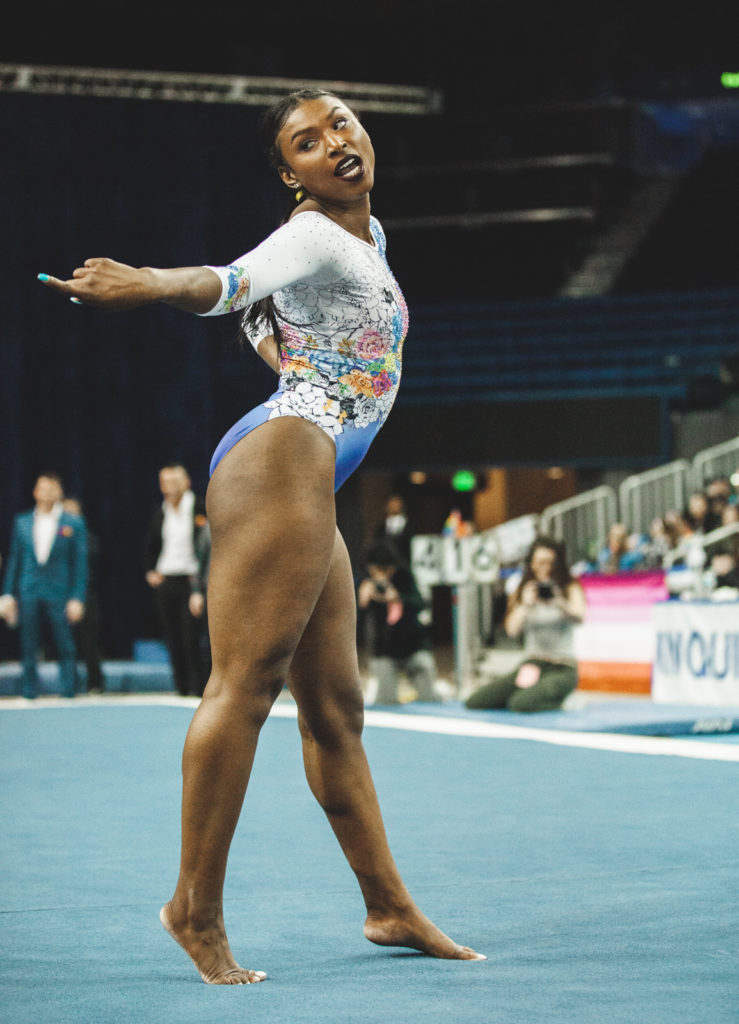 It's Nia Dennis' floor, and UCLA is just living on it.
The junior, dubbed "Nianation" by fans, was the only Bruin to have their routine go viral during the 2020 season, garnering over 20 million views. Dennis tumbled and incorporated modern dance moves across the floor to a medley of songs from Beyoncé's hit album "Homecoming" with encouraging yells from her teammates and loud applause from the Bruin faithful. She had the crowd in Pauley Pavilion on its feet, dancing her routine with her.
Soon after the video started blowing up on Twitter, the shoutouts began to pour in. Celebrities such as Alicia Keys and Gabrielle Union tweeted at her, and Dennis even scored an invite to be a guest on The Ellen DeGeneres Show.
Her modified version of the routine on Ellen would be the last time Dennis performed this year, as the remainder of the 2020 season was canceled as a result of the coronavirus pandemic. Despite the abrupt ending, Dennis walked away with a six-meet streak – lasting up until her final competition of the season – and finishing in a top-three spot on floor. The gymnast also won floor in two of her last three meets, against Utah and Cal.
In the the meet against Utah – coincidentally the meet where she went viral – Dennis tied her highest score of the season: a 9.975.
Though the pandemic cut her season short, Dennis has one more year left with UCLA gymnastics – one more year for UCLA to live in a world watching "Nianation."