TV review: 'Rick and Morty' finale plot-line of clones unable to save Rick from being alone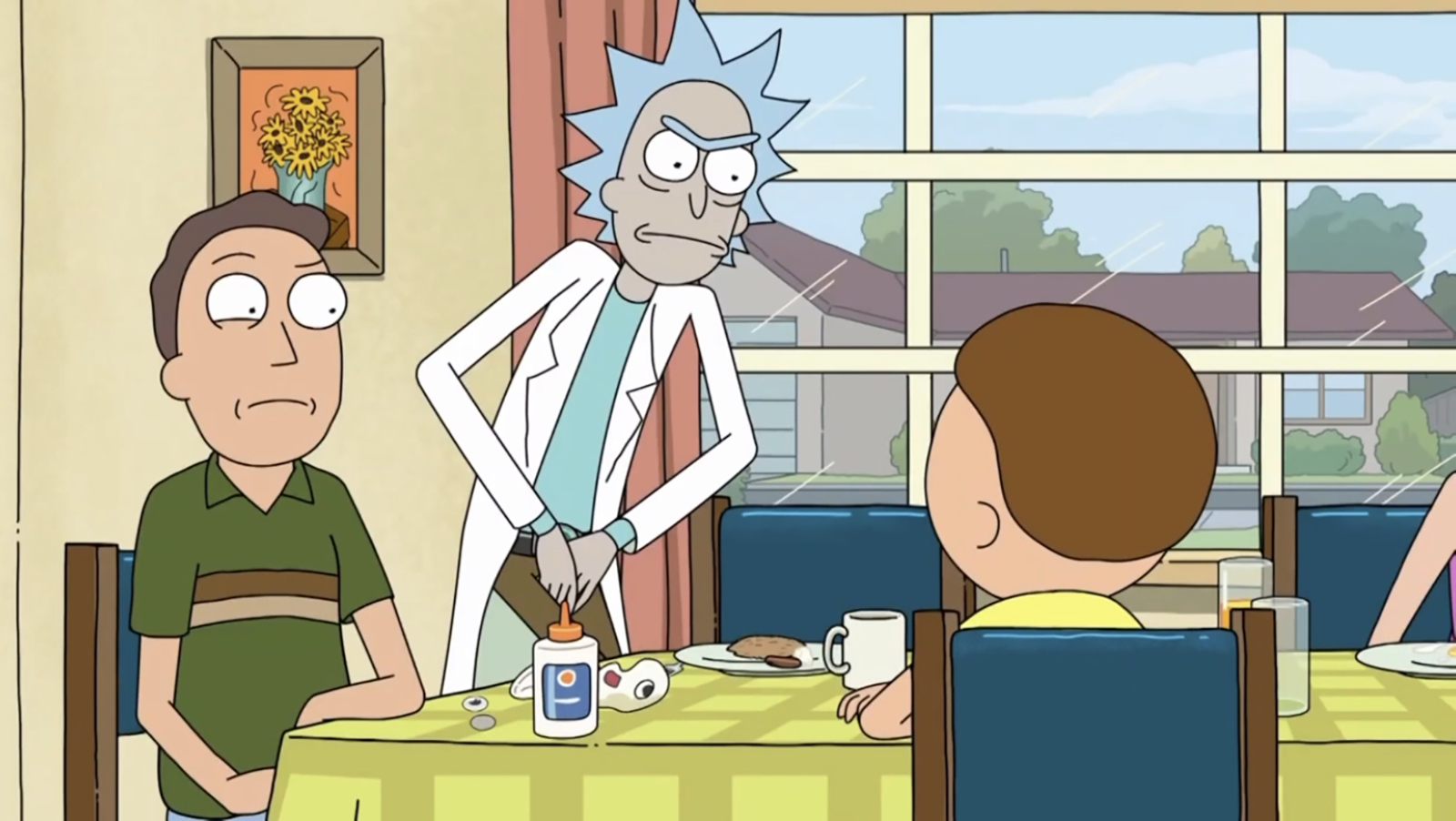 "Star Mort Rickturn of the Jerri"
Adult Swim
May 31
Warning: spoilers ahead.
Beth Smith is a forgettable name but an unforgettable character.
In the season four finale of "Rick and Morty," the real Beth Smith returns donning battle gear and a "Mad Max" undercut. Having been sent to a "Star Wars"-esque universe by her father Rick in the third season, Beth discovers he buried an explosive chip in her neck to prevent her from disrupting his manufactured family dynamic. She soon finds Rick has replaced her with a clone implanted with her memories and domestic existence. As "Star Mort Rickturn of the Jerri" progresses, neither Beth is entirely sure which one is real – but both eventually realize two Beths are better than one Rick.
The episode follows in the steps of "Childrick of Mort," critiquing Beth's unhealthy dependence upon Rick's approval through the resurrection of Birdperson and his undercover wife Tammy. Acting as a morbid homage to the lives he has destroyed, the finale allows Rick to win only superficially, leaving a trail of Gromflomites and smoking portal guns behind him. But in the end, he is left to fend for himself in a meaningless existence of his own creation – and deservedly so.
Opening with a picturesque family meal, the finale begins with clone Beth bullying her husband Jerry over his obsession with puppetry, while Morty and his sister Summer leave to pursue a frivolous invisibility belt subplot. Like the previous episodes, their side quest has little bearing on the plot's development and only serves as Rick's personal deus ex machina.
Predictably, Summer uses the belt to infiltrate her crush's home until Morty steals it to spy on undressing cheerleaders. While a useful exploration of their moral regression as characters – their younger selves would've at least batted an invisible eye – their perverse forays into puberty are both invasive and unoriginal.
Across town, clone Beth and Jerry attend family therapy with the quietly incisive Dr. Wong from season three's "Pickle Rick," before being attacked by the real Beth. At a glance, Dr. Wong's two minutes of therapy seem woefully inadequate. But, as Rick arrives and leaves the therapist behind to rescue his family, the session's brevity becomes cleverly symbolic.
In season three, the family needs Dr. Wong to become aware of their own toxicity – now, because the Smiths have the ability to internalize her observations, Dr. Wong can no longer be the singular, active force in their improvement.
Speeding away from the therapist's office, the family runs into a galactic fleet led by Tammy, who is searching for the real Beth. While Rick evades defeat with the help of the teenagers' invisibility belt, the two Beths are captured – their father still refusing to reveal who the clone is.
In their cell, the two Beths confront themselves as real Beth accuses her clone of becoming a complacent dolt of domesticity, while clone Beth suggests the other uses her gun-happy adventures to emulate Rick. Their conversation demonstrates the Bechdel test in its full glory, providing a reminder of the show's governing law of science: growth is only possible in the absence of Rick.
Meanwhile, Rick battles his former best friend Birdperson, newly christened as Phoenixperson or "Pee-Pee." Decked out with laser wings and cyborg armor, Phoenixperson leaves Rick half-alive and bleeding out. A well-placed shot shows Phoenixperson's claw caging Rick's spilling organs, referencing the myth of Prometheus to foreshadow Rick's perpetual suffering. Luckily, the two Beths find a fatal flaw – an off switch – in Phoenixperson's impenetrable armor after Jerry distracts him with puppetry.
After saving Rick from Phoenixperson's talons, the two Beths demand to know who is the clone – only to find out he doesn't know. Although Rick has a device to show the truth, the Beths walk away. With both having developed separate mechanisms to seek his approval, even real Beth's staunch badassery is merely another version of subservience to Rick. The only recourse is to walk away entirely, to not know the truth, and divest Rick of the power to define their existences by placing them into categories of clone and nonclone.
Alone with himself, Rick uses the device to retrieve the forgotten past and watches himself switch around his daughters like a game of thimblerig. In his final line, Rick almost reaches clarity as he says to himself, "I'm a terrible father." However, as he revisits the skeletal remnants of Phoenixperson hanging on his door, the line is not allowed to linger – and is immediately undercut by, "but at least I'm a pretty good friend."
In a brilliant conclusion to the season, Rick is alone with himself in a metaphorical mirroring of Beth and her clone – but unlike his daughter, he's unable to walk away from his own self-destructive tendencies. When even self-awareness must be buttressed by irony, Rick is destined to be alone, no matter how many clones he makes.