LCC Theatre Company embraces online format with podcast production of spring show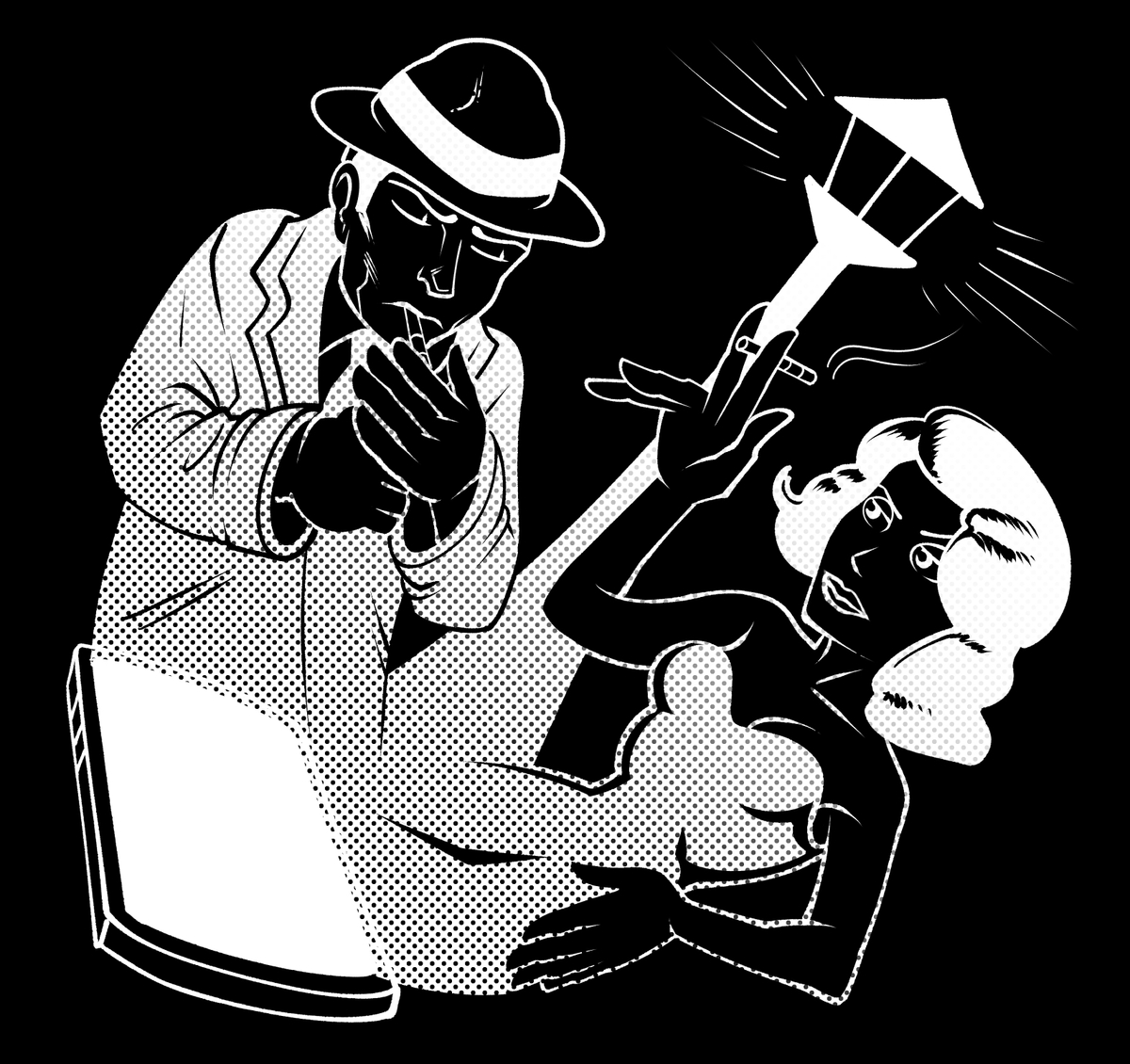 (Illustration by Cody Wilson/Daily Bruin)
"Lapu's Pocket Theatre" isn't a physical venue – it's a podcast and the new setting for LCC Theatre Company's spring show.
After spring quarter was moved online, the UCLA theater company transitioned three of their one-act plays from the stage to online streaming, offering an opportunity for the company to explore new skill sets and storytelling dynamics. Though the canceled live performances were disappointing, third-year international development student and writer Bea Cuenco said she was grateful for how hard the company worked to make sure the show could go on.
"People call us a theater company, but what they don't see is the special family aspect of it," Cuenco said. "We're all creators, but we're also family first, and we help each other grow, both artistically and personally. … (We're) not going to just let our artwork be stifled because of the pandemic, we still find ways to showcase our art."
[Related: The laughs continue via Zoom with UCLA's student-run comedy club]
Once it became clear their spring live show was no longer feasible, fourth-year economics student Melissa Francikiewicz said she and other LCC producers began brainstorming other ways to showcase the stories they had planned to present. They were inspired by other productions and companies who were doing Zoom table reads and podcast plays, and eventually the company opted to use an audio format to present some of the plays in the scheduled spring show.
"Lapu's Pocket Theatre," named for LCC's coyote mascot, will include three thematically different plays with one episode each. "The Fan Page" is a romantic comedy about a girl crushing on her school's morning announcement host, while "Other Motives" is a noir-inspired tale of murder and mystery. "Dion Majabe" plays with time to tell an epic love story in the midst of war.
Each of the disparate stories were conceived and written before the decision to move the show online, but Cuenco, who wrote "The Fan Page," said her story hardly needed any adaptation to become podcast-ready because the focus was more on dialogue than the physical production elements. "The Fan Page" was inspired by Cuenco's own experience creating a fan page for her school's morning announcement host in high school. She said the real-life anchor who inspired the story knew about the play and enjoyed it.
Second-year communication student Patrick Zhang also drew from his life when writing "Dion Majabe." He started penning the play in fall quarter but stopped because of a lack of inspiration, which he found while studying abroad in France during winter quarter. He said he often went to the Louvre Museum and was struck by the fact that despite being considered a bastion for art masterpieces, the museum was dominated by Greco-Roman art and presented a largely Eurocentric point of view.
"I wanted to make a piece that follows the same tradition as a Greco-Roman tragedy, but instead (put) people of color in place of the typically white, rich, aristocratic characters," Zhang said. "(I wanted to promote) the idea that other people from a non-Western perspective can be celebrated in the same type of way that white people have been for centuries."
[Related: Professor's podcast explores technological, social innovation in music industry]
In addition to writing a play, Zhang is also co-directing the production of "Other Motives," which has its rehearsals occurring on Zoom. And while his co-director focused more on the technical aspect of the play, Zhang said he gravitated toward character work, fleshing out characters' motivations in the story despite the limitations of Zoom.
"You lose that direct intimate energy that is often exchanged when you're acting face to face," Zhang said. "Plus there's internet issues, lags that often disrupt or slow the scene, but I think that overall, we managed to overcome a lot of that stuff with editing to make the scenes flow better."
Despite some of the technical challenges, LCC members were able to find some unexpected positives in the shift to audio as a performance medium. Francikiewicz, who is also acting in "The Fan Page," said the company was able to put more time into creative and skill-based workshops this quarter because they didn't have to worry about putting on a big production. She said the workshops on voice acting helped her focus on finding her character's vocal quality – playing around with pitch, speed and enunciation.
The casts have also been finding their voices collectively by rehearsing over Zoom, and they will read together for the final recording of the podcast. However, each person will record dialogue on their own devices to be edited together for the final podcasts, which will be available in the coming weeks, said Francikiewicz. Though the finished product will lack the visuals that typically accompany a LCC production, Cuenco said the podcast format shifts the focus from spectacle to dialogue.
"The only thing you can really do is listen to the words, and I think through the words, that's where I really poured my heart out in," Cuenco said. "I'm just really appreciative that that's the center element of this art form, so people can just really listen."