Los Angeles Unveiled: Actress finds purpose in performing and community work rooted in identity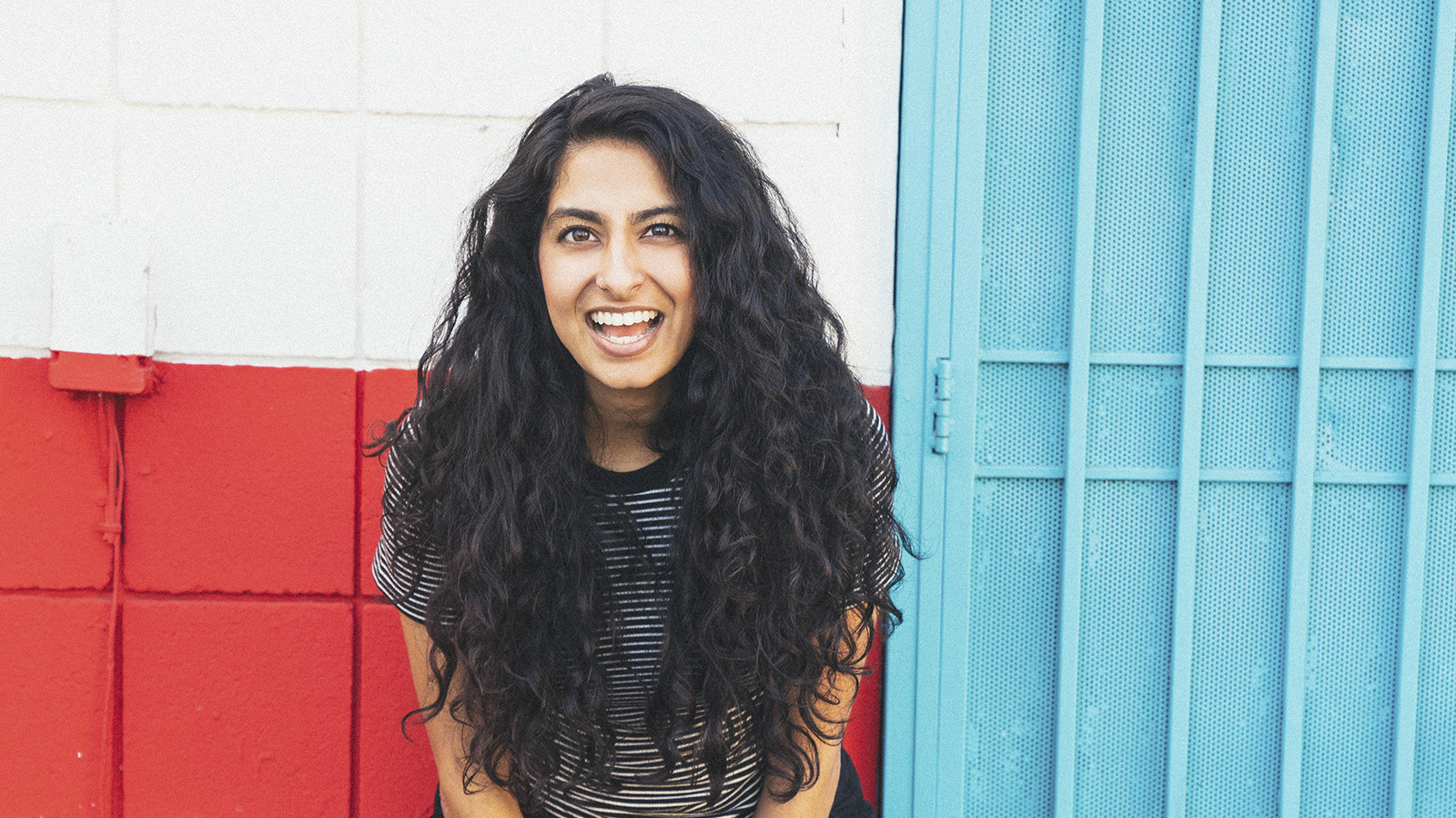 Alumna Kausar Mohammed said she never considered acting to be a practical career since she rarely saw people who looked like her in popular media. But working with Spring Sing's theater group Company at UCLA ignited her love for sketch comedy and helped her remember why she loved acting, she said. (Courtesy of John Kiefer)
Hollywood has never been so accessible for Muslim creators.
Los Angeles is the go-to spot for fostering creativity and making it big – and it's also home to dozens of promising Muslim artists who're breaking into the industry and redefining what it means to be Muslim. Follow columnist Umber Bhatti as she covers local creators and discovers how they plan to make their mark in the city.
Kausar Mohammed said she was co-hosting a show on local television at 12 years old.
The program, India Waves TV, is based in the Bay Area, where the UCLA alumna grew up. After winning a dance competition, Mohammed co-hosted the show, which was the first time the actress saw herself on screen, she said.
Now, Mohammed has amassed a multitude of screen credits as an actress, and she is a part of the Upright Citizens Brigade Theatre comedy group "The Get Brown." But when she was younger, Mohammed said she never considered acting to be a practical career, since she rarely saw people who looked like her in popular media. She ended up double majoring in communications studies and international development studies at UCLA, adding a theater minor without expecting much from it, she said.
"I just didn't think it was a viable career; I didn't see anybody doing it who looked like me, and I didn't think there was a demand," Mohammed said. "From an outsider's point of view, it was like you're either Jennifer Lawrence or you're a (starving) artist, there's no in-between."
[Related: Los Angeles Unveiled: Filmmaker finds success in craft after switching career focus to follow dreams]
Along with her passion for acting, Mohammed said she wanted to explore the nonprofit world of social justice work. She discovered "The Vagina Monologues" the summer before moving to Westwood, and she said it taught her how theater and activism could coalesce, specifically the show's use of the arts to discuss women's sexuality. She ended up performing a monologue for the show her second year and also co-produced the play at UCLA in collaboration with other clubs, she said.
In her time at UCLA, Mohammed also found herself as a part of Company – a section of Spring Sing consisting of about a dozen students who host and perform skits. She said Company ignited her love for sketch comedy and helped her remember why she loves acting.
"I think if it wasn't for Company, I may have been able to distance myself from TV and film a little more," Mohammed said. "Company was such a playground; it changed my life and it's what kept me into TV and film."
As graduation approached, Mohammed said she felt conflicted between choosing acting or nonprofit work, but her college mentor encouraged Mohammed to pursue both passions. After landing a job at a nonprofit foundation, Mohammed said she also began cold-pitching herself to agents and managers, even auditioning for acting roles. Eventually, the actress landed a role as Farha in the miniseries "East of La Brea."
The series focuses on two Muslim women navigating life in LA. Mohammed said the show transcends stereotypes because the writer's room consisted of only Muslim women, something unheard of in the industry. Being a Pakistani Muslim actress, Mohammed said she sometimes feels Muslim or South Asian characters are often treated as tokens in various acting gigs, which made acting in "East of La Brea" a refreshing experience.
"It was so rewarding because honestly, I just got to exist, you know?" Mohammed said. "We're not necessarily talking about being Muslim; we just got to be normal going through everyday (stuff) that you go through when you're in your 20s and you're broke in LA."
Luckily, Mohammed said there are now more diverse roles for Muslims in Hollywood, such as the upcoming Disney+ series, "Ms. Marvel," which features Marvel's first Pakistani American Muslim superhero. But the actress also acknowledged that certain shows, like Hulu's "Ramy," have also created a divide in the Muslim community. Some Muslim audiences argue that the representation isn't authentic, as the main character does drugs and has premarital sex, which are considered taboo in the community.
[Related: Actor draws from Muslim-American identity in show exploring challenges of dual cultures]
To combat this, Mohammed said she tries her best to only represent her story, not forcing anyone else into a box. One of the spaces where she said she defines her experience as a South Asian American is with "The Get Brown," formed by Shaan Baig, who created the comedy group because he said he wanted to carve out a space for Muslim and South Asian voices. He said he asked Mohammed to join after seeing her in a few sketches.
"(Mohammed's) one of the most dynamic and fun physical performers I've ever seen," Baig said. "She always has a really funny, smart take on any character that she plays, and she knows how to command the stage."
Mohammed has continued her nonprofit work in addition to establishing herself as an actress. After the #MeToo movement sparked industry change, Mohammed and two friends, one of them being UCLA alumna Veline Mojarro, created their company Shift.
Shift focuses on providing sexual harassment prevention and diversity and inclusion consulting to businesses such as Coachella and Refinery29. Mojarro said she and Mohammed were doing diversity training at UCLA's welcome orientation before Mohammed brought up the idea for Shift, which blends diversity training with Theatre of the Oppressed, a method of performance.
"We try to humanize the room in a way that we aren't allowed to humanize spaces in our day-to-day office lives," Mojarro said. "At (Shift) we get to play and laugh … and then hear an explanation of a piece of legislation. And we make sure that all that is digestible and human."
Aside from her current projects, Mohammed said she is also co-writing a horror screenplay. Though Mohammed has worked mainly in comedy, she said the two genres have many similarities. The actress said she hopes to infuse Islamic narratives into the horror scene.
In telling stories that tap into aspects of Muslim culture that haven't been given screen time, the actress said she hopes all her work can speak to her peers, as she values their opinions. As a child, her father encouraged her to find a purpose, and she said she realized hers was to give back to her community – Mohammed just happens to do so through storytelling.
"I grew up around a strong Ismaili Muslim community, a smaller sect of Islam," Mohammed said. "You had to be volunteering consistently and finding ways to give back. (The) growing community and (religious center) was such a big part of my life that I'm only unpacking and realizing how much it affected me now."