Movie review: Tired tropes, dry dialogue reduce 'Gemini Man' to unimpressive action-film clone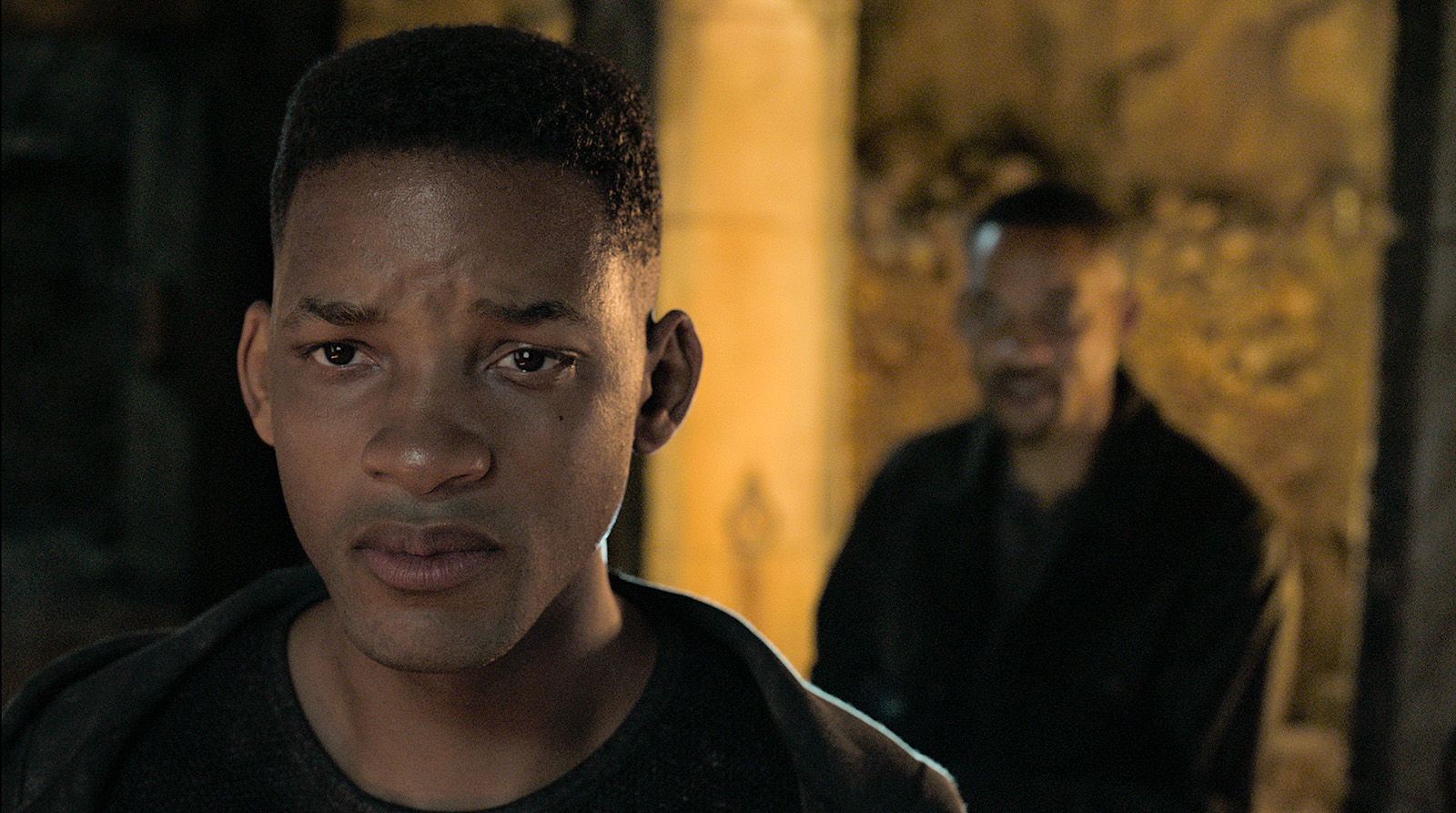 (Courtesy of Paramount Pictures)
"Gemini Man"
Directed by Ang Lee
Paramount Pictures
October 11
Two Will Smiths may not be better than one.
Despite the best efforts of "Gemini Man," no amount of Smith clones could compensate for the film's lifeless characters and bland action tropes riddled throughout a lackluster script.
Director Ang Lee's highest profile film since 2012s "Life of Pi," follows Henry Brogan (Smith), a skilled but older assassin on the verge of retiring from the Defense Intelligence Agency. After Henry discovers his unintentional role in a government conspiracy, he finds himself pitted against a genetically-engineered copy of his younger self. While "Gemini Man" delivers on its promise of revolutionary computerized effects, the shiny visuals and prolonged action sequences fail to mask the film's hollow interior.
On the surface, "Gemini Man" has the makings of a box office smash hit: a critically acclaimed director, a whopping $138 million budget and, of course, the iconic Will Smith as its sharpshooting action hero. But the film is irrecoverably bogged down by cliche-laced script from David Benioff, of "Game of Thrones," and Billy Ray, of "The Hunger Games," which prioritizes showy explosions and dramatic motorbike chases over meaningful exposition.
[Related: Album review: Jaden Smith's 'Sunset Tapes' shows unnecessary eccentricity but growing potential]
When the machine guns stop firing and the ninja-like assassins stop flipping off rooftops, the stiff dialogue struggles to effectively fill the silence. As Henry looks into the eyes of his partner Danny Zakarweski (Mary Elizabeth Winstead) in the film's climax, the stage is set for a cheesy but heartfelt goodbye or a semiprofound statement about good versus evil. Instead, Henry tells Danny with a searing intensity, "You're a great partner." The scene brings the script's monotony to a crescendo and becomes a microcosm of the film, which drains any potentially emotional moments of their value.
Despite the humdrum screenplay, however, Smith still manages to infuse Henry with his signature charm, relying on his infectious energy to breathe life into even the dullest of lines. That same energy bleeds into Junior, Henry's clone, capturing the youthful innocence of Smith's younger self through his naive facial expressions and slightly higher-pitched voice.
The special effects team used his performance as Junior to create a completely digital version of young Smith, and the finished product is one of the most intriguing aspects of the film. In contrast to the de-aging techniques used in films like "Captain America: Civil War" and "Pirates Of The Caribbean: Dead Men Tell No Tales," the fully digital character largely avoids the uncanny valley and opens the door to film as a more CGI-centered medium.
[Related: Movie review: 'Joker' successfully invites audience into its descent into madness]
But although the technology used to create Junior is innovative in many regards, the recycled plot of "Gemini Man" – and its underdeveloped characters – are far from revolutionary. One of the film's biggest disappointments is Danny, a rogue DIA agent who joins forces with Henry after a government attack. The film tries to avoid reducing Danny to Henry's romantic counterpart, yet denies her the depth of a fully fleshed out character with a developed backstory and complex desires. As a result, Danny is stuck in the interim between being a love interest and a multifaceted woman, her purpose in the film never fully materializing. Danny ultimately serves as a symbol of the romance Henry denied himself his whole life, and her journey from the start to the end of the film is painfully stagnant.
Furthermore, the main antagonist and the head of an underground band of assassins Clay Verris (Clive Owen) also lacks the depth needed to distinguish him as a character. His minimal screen time and practically nonexistent backstory make for a one-dimensional villain whose motives are utterly forgettable after the credits roll. Without a gripping antagonist, his entire underground assassin operation – and ultimately the film as a whole – falls flat.
But the film's most unremarkable component is definitely its plot, which is a hodge podge of various action tropes ranging from drawn out fist fights to generic hero-versus-villain showdowns. What are also meant to be plot twists play out as painfully predictable to the audience, and moments that are intended to be poignant leave nothing but a fuzzy afterimage of towering flames. This lack of substance in "Gemini Man" reduces it into a clone of countless other espionage thrillers like "The Bourne" films and the "Mission: Impossible" series.
And while Henry Brogan's lookalike is a stronger, rejuvenated version of his genetic blueprint, "Gemini Man" is neither as innovative nor as compelling as its predecessors.