Album review: MARINA's 'Love + Fear' produces unoriginal sounds, fails to convey clear message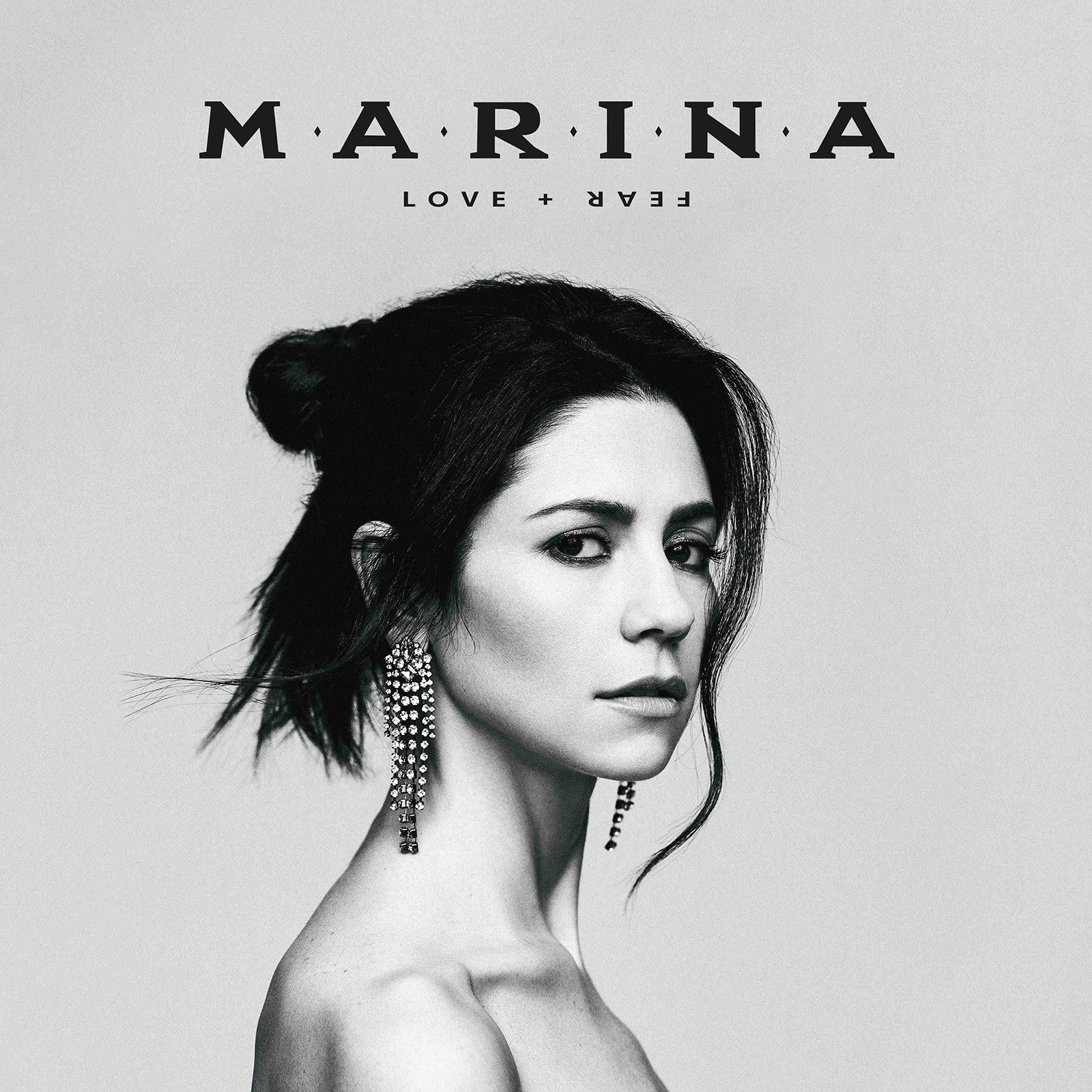 (Courtesy of Atlantic Records UK)
"Love + Fear"
MARINA
Atlantic Records UK
Released Friday
Neither love nor fear come to mind when listening to MARINA's new album.
Dropping "the Diamonds" from her stage name, the pop artist has returned to make a statement with her fourth album, "Love + Fear." Whether she gets it across is another question. The work is her first release since her 2015 album, "FROOT," and marks her transition from a once-evolving discography to a forgettable, fragmented attempt at reflection.
The first track of the album, "Handmade Heaven," references an intimate personal journey, taking a natural approach to its lyrics with phrases like "birds high up in the trees" and "ivy growing tall." All of these serve to describe an idyllic world MARINA has created for herself. But with lyrical emphasis juxtaposed by heavy digital production, the song fails to establish any type of coherent self-reflective message. It's certainly possible to unite theses contrasting elements, but "Handmade Heaven" seems to be lost in its overproduced sound.
"Superstar," the second track, continues down this rabbit hole with trite lyrics drawing from the cliche cache keeping today's industrial pop machine alive. "Baby, look at me, you're my superstar" and "So impossible to dream/ when you're far away from me" are just some of the banal catchphrases the genre has seen time and time again. The song has six writers and producers in total, which is more than most of the other tracks on the album. The disparity suggests there were either too many headstrong cooks in the creative kitchen or too many undecided sous-chefs settling for safe ideas.
[RELATED: Album review: 'When We All Fall Asleep, Where Do We Go?' takes a new way to exploring the night]
Seemingly out of nowhere, standouts "Orange Trees" and "Baby" reclaim some of MARINA's artistry via engaging, fast-paced beats and new vocal variation to the album. The strongest song on the album, "Baby" works with collaborators Clean Bandit and Luis Fonsi to highlight strong and efficient production, combine a clear dance-digital sound with simple yet relevant lyrics. It also adventurously ventures up in range for the chorus, giving the album a refreshing and much needed change in vocal patterns.
The catchy drum beat and guitar line of "Baby" give it strong structure, complemented by lyrics that are focused on a discussion of the timing of relationships. They appeal to the commercial pop market, offering a song that could be played at a club, and become a chart hit in their eventually forgettable but enjoyable tunes.
"Enjoy your Life" and "True" bring the album back to its starting point with sincere lyrics that are unfortunately shrouded in unoriginal sounds. Universally positive messages about self-acceptance are left to drown in the background noise of heavy beats and synth, silencing MARINA's own narrative – or at least the one that was said to make an appearance.
Almost in rebuttal to its own fruitless beginnings, the album takes an unnecessary turn for the extreme. "To Be Human" throws references to Vladimir Lenin and Hiroshima, Japan, around like buzzwords, resulting in a well-intentioned but ill-executed cry for social change. Such quick drop references liken back to anthems like Halsey's "New Americana" that try to tackle too much and, in the process, delegitimize their own deep intention. Attempting to comment on what it is "to be human," MARINA digs herself into two separate intellectual holes – the former a half-hearted cry for unity and the latter a sad acceptance of the struggles faced by a separated society.
The rest of the album relies on gimmicky production motifs to keep its tenuous grasp on the listener's attention. Continuing to fog the mirror on which MARINA attempts to get some self-reflection across, no true statement is made when unrelated musical features like orchestral strings in "Life is Strange" and vocal hooks are sprinkled in callously throughout "Love + Fear." The latter portion of the album, as a whole, seems too afraid to embrace MARINA's intended message.
[RELATED: Concert review: Strong vocals and aerial acts help elevate P!nk's "Beautiful Trauma" tour]
Sonically, it remains unoriginal, as most mainstream pop does. This isn't anything new, and MARINA shouldn't be attacked for creating what she has identified as the needs of the pop market. The real tragedy, though, is that it doesn't even hit the mark of a strong pop album. Lacking mainstream hits and instead nestling into a plethora of only moderately engaging sounds, "Love + Fear" fails to incite emotion and leaves the audience in that same void. The album itself is neither soft nor strong and seems to settle in an in-between area devoid of a clear narrative or any basic personal connection from the creator herself.
With only a few shining moments, MARINA seems to lack the sparkling clarity found in the days of the Diamonds. Musically overproduced and lyrically undeveloped, "Love + Fear" fails to hit either extremity, instead presenting a clouded narrative.