Alumna seeks social justice through film, owns charitable wine company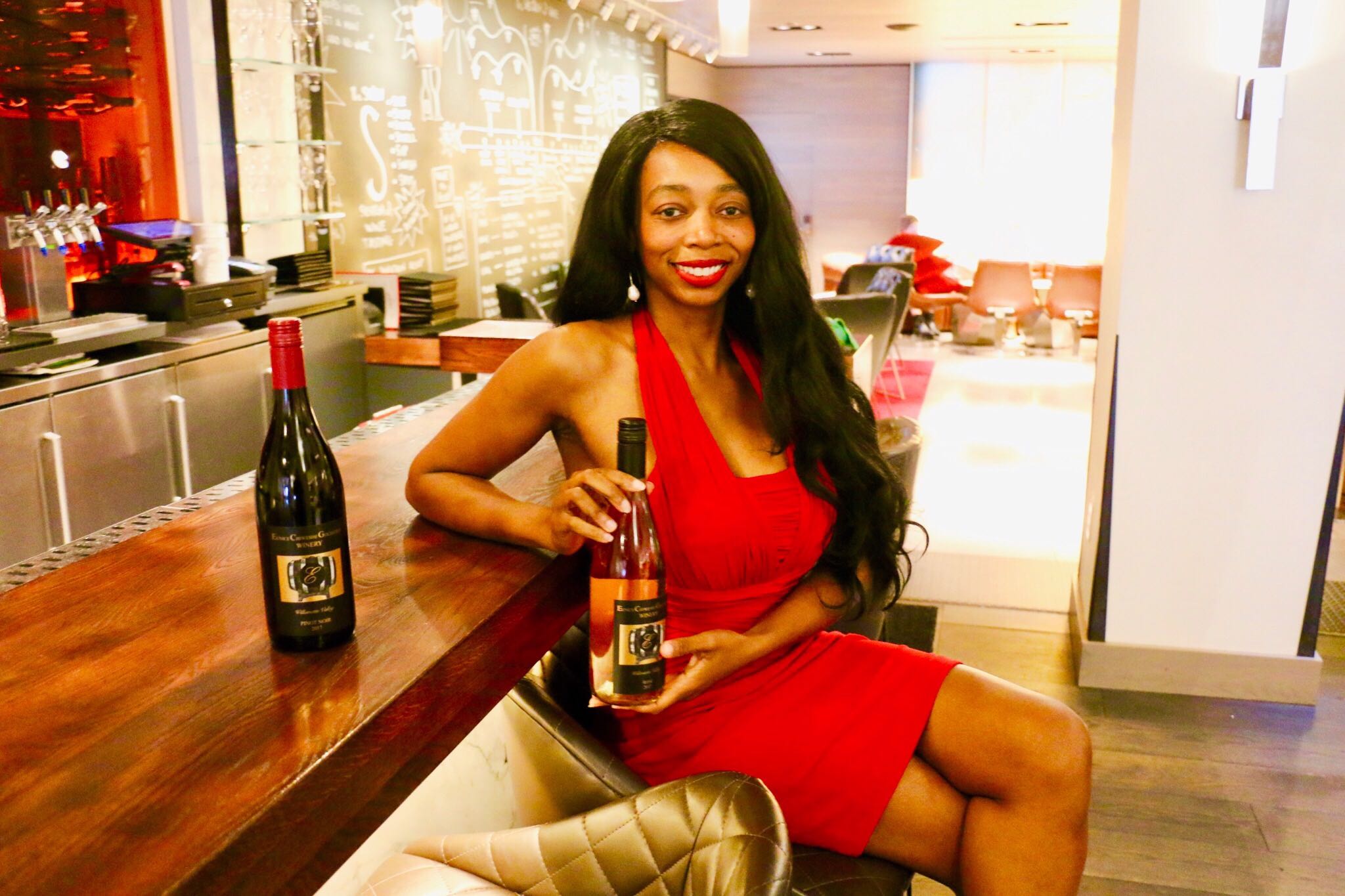 This post was updated Feb. 7 at 2:18 p.m.
Francis Ford Coppola's career as a notable filmmaker and winemaker inspired Eunice Chiweshe Goldstein.
Like Coppola, Goldstein is a UCLA alumna, actor, screenwriter, director and producer. As of November, she is also the first African-American female owner of a winery in Oregon.
The eponymous Eunice Chiweshe Goldstein Winery in Astoria, Oregon includes a tasting room and sells varieties of locally produced wine. The wine industry, similar to the highly exclusive film industry, lacks many African-American females, Goldstein said, and she hopes her work will help create a platform for herself and others. Through her films, Goldstein aims to bring attention to urgent social justice issues and with her winery, she tries to give back to the community via charitable donations from her sales.
"I'm grateful for the fact that I can use film to help others and now use wine to also open a lot of doors and help others," she said. "Being a filmmaker and a (winery) owner I feel like I will use those two to help as much as I can and bring people together."
Goldstein alternates days between her winery work and film work. She said both wine and film are forms of sharing truth; wine lifts inhibitions to open up an honest conversation and films highlight important stories that people ought to know about.
Goldstein's winery selection is nicknamed #purposewine because each month she selects a charity or nonprofit which will receive a certain percentage of each sale she makes. She chooses each charity based on personal connections as well as from client recommendations. She previously chose a breast cancer charity after her grandmother passed away from the disease, and is planning to partner with a charity that supports veterans based on a customer's recommendation.
Sales executive Kathleen Henry said the winery is also named after Goldstein's grandmother, who believed in helping others. The winery recently partnered with the Brian Grant Foundation, which provides resources for people with Parkinson's disease. Katrina Kahl, executive director of the foundation, said the winery provides bottles and gift baskets for their galas, helping to raise funds and bring awareness to the cause.
While her winery works to help nonprofits, Goldstein's films aim to highlight important causes through storytelling. She recently wrote a script critiquing social welfare programs, acted as Robert Smalls' wife in "Kevin Hart's Guide to Black History" and directed a documentary about the Flint, Michigan, water crisis that she hopes to release later this year.
For the film, Goldstein travelled to Flint to learn about the contamination of the water by major corporations that has persisted for more than four years. The documentary focuses on the perspective of the people who live there and their personal experiences without clean water. One of her subjects is Flint resident Yolanda Figueroa, who she interviewed and stayed with for the duration of filming. Figueroa said she appreciated that Goldstein's film pursues truth from people actually affected by the crisis.
"I'm proud of my city and not one to be in the forefront, but I care about the people who live here and … I feel that (Goldstein is) giving Flint a voice and I'm happy for her with the winery," Figueroa said. "I'm happy it's something to bring people together."
In the near future, Goldstein said she hopes to expand the winery into a bed-and-breakfast, housing guests who are going through the town, while continuing to sell wine on Amazon for those who cannot make it to the winery in person. She also hopes to fill the winery with her film memorabilia that is important to her and continue partnering with charities that need support.
"What I want people to take away from this whole thing is that we can make it a better world and we can come together and just start doing it one by one," Goldstein said. "The more we lean on each other, the more we can get done in any capacity."