Second Take: 'The Bachelor' promotes toxic double standards of sexuality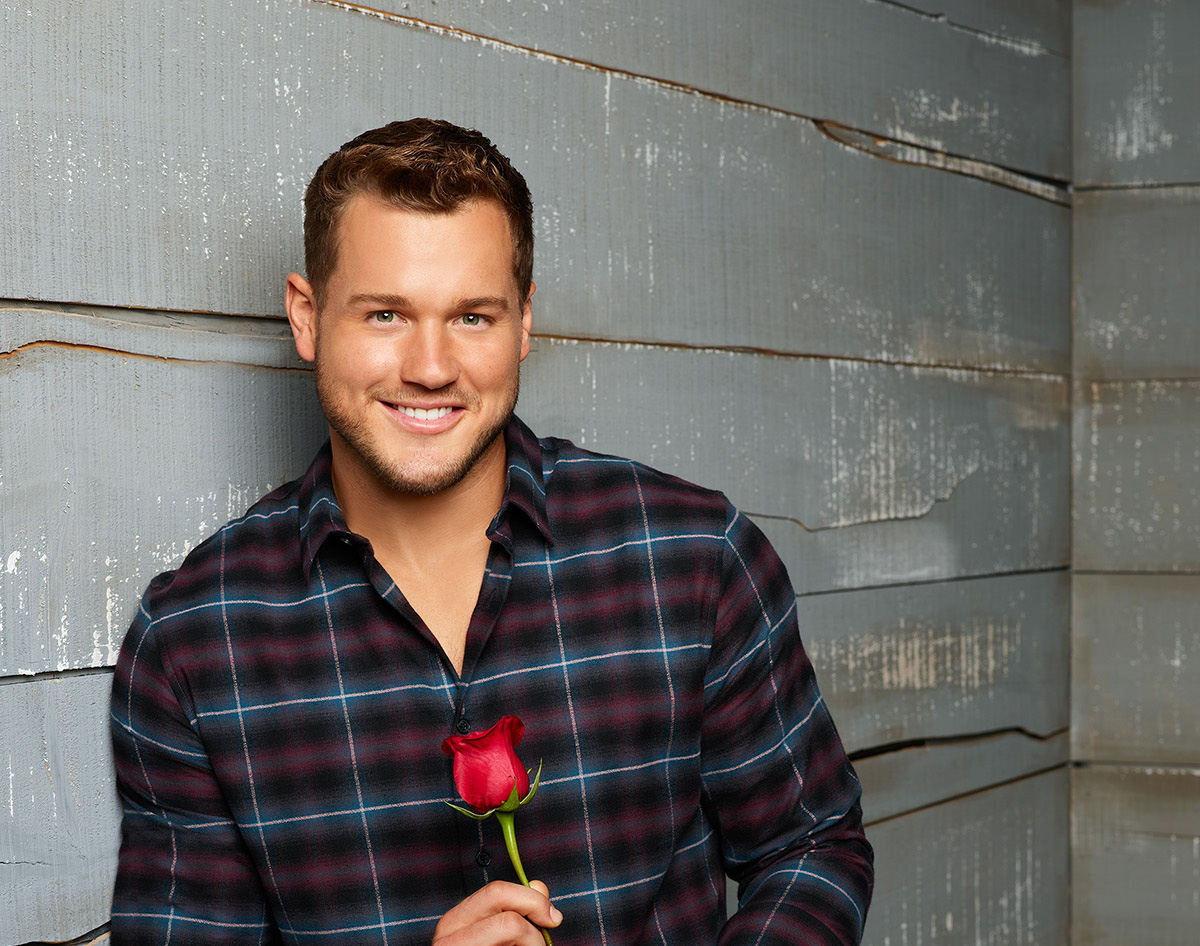 Former NFL tight end Colton Underwood has been dubbed "The First Virgin Bachelor." The reality show has a more complicated history with sexuality, which the hyper-fixation on Underwood's virginity plays into.
(Courtesy of Craig Sjodin/ABC)
January 30, 2019 10:11 pm
They say "sex sells," but it seems like a lack of sex is what's selling the latest season of "The Bachelor."
Colton Underwood – who has dubbed himself "The First Virgin Bachelor" – is a personable former NFL tight end who was just tangled in a love triangle with two girls on the latest seasons of "The Bachelorette" and "Bachelor in Paradise." In other words, he's not exactly what most people picture when they hear the words "27-year-old virgin."
It would be hard to argue that "The Bachelor" reflects reality, despite its label as reality television. Most relationships don't start with 30 contestants vying for a rose at the end of the night, just to secure another day at a secluded mansion with someone they've just met.
Despite "The Bachelor" operating in a clearly manufactured world, the attitudes toward sex reflected on the show and by its fans are representative of a problematic reality in which having sex – or not having sex – elicits distinctly different responses depending on gender.
Underwood's virginity has been met with a fair bit of skepticism. Corinne Olympios, a contestant on season 21 of "The Bachelor," has publicly proclaimed she believes Underwood is lying about his virginity. In a similar vein, a shirtless picture of Underwood on "The Ellen DeGeneres Show" prompted Jimmy Kimmel to say, "I mean look at that. That's not a virgin." Billy Eichner even suggested that Underwood might be the first gay Bachelor.
This widespread response to an attractive man claiming he's a virgin – that he must either be lying or be gay – is indicative of larger ideologies about sex that exist in American culture.
A study published by the Sexual and Relationship Therapy journal in 2016 analyzing male attitudes toward sex and virginity surveyed 34 men aged 18 to 24 years old who identified as either virgins, non-virgins or gave no identification. Their responses reflect the ideology that women are virgins by virtue of choice whereas men are only virgins due to a lack of opportunities. This notion that virginity is something a woman gives away but a man has to take perpetuates the harmful "stud vs. slut" narrative, in which men are valorized for sleeping around while women are degraded for the same behavior.
Underwood's experience highlights these attitudes, as he admitted in an interview with "The Bachelor" host Chris Harrison that he's been told that he's not a man because he's still a virgin. And Underwood isn't alone in being subjected to these judgements of character throughout his experience on "The Bachelor" and its spinoffs.
It's true that "The Bachelor" recently made strides in combating harmful sexual behavior, giving airtime to Caelynn Miller-Keyes' recount of being sexually assaulted and providing the number for the national sexual assault hotline in the latest episode. However, it's important to note that the show is no stranger to excusing and perpetuating this toxic culture as well.
The show has a history of shaming women who dare to have sex before the Fantasy Suite episode, when the final three contestants are often invited to accompany the Bachelor or Bachelorette to a bedroom without cameras. Kaitlyn Bristowe, who appeared on the 11th season of "The Bachelorette" in 2015, broke Bachelor tradition by sleeping with Nick Viall after their first official date of the show. She received death threats over the internet, and was labeled as selfish, pathetic and a whore. The producers built a business model off this perceived sex scandal, prohibiting Bristowe from eliminating Viall later in the season and forcing her to take him to the final episode. This is a show that builds its viewership off scandal – and there's nothing wrong with creating a little drama. It's when producers value the scandal around sex more than the safety of contestants that their business model becomes problematic.
On the most recent season of "The Bachelorette," producers casted Lincoln Adim, who was convicted of indecent assault and battery in May 2018 for groping a woman. Production claimed to have no knowledge of the incident, but considering charges against Adim were filed in 2016, it's hard to believe they conducted a very thorough background check.
This misogynistic treatment of women regarding sexual behavior is even more troubling in light of the current storyline of Underwood's season of "The Bachelor." Underwood's virginity has been mentioned over 40 times in just four episodes, according to Bustle.com's running tally. It has become a kind of inside joke with host Harrison saying his job this season is to ensure Underwood doesn't leave the show a virgin. Underwood's sex life is talked about candidly and excitedly by the cast and fans alike as it drives the plot, whereas Bristowe's – among a number of other female contestants' who have been criticized for being too promiscuous – is mentioned with hints of disgust and disappointment. Bristowe was forced to endure Harrison read off a barrage of tweets harassing her on a "The Men Tell All" special episode following her season.
The actions on the "The Bachelor" and the responses they elicit reflect cultural norms: A nod to the #MeToo movement in the latest episode was a nod to a shift in the treatment of sexual assault in American culture. But when male contestants are still urged to lose their virginity or be dubbed a joke, and female contestants are forced to either be sexually restrained or called a slut, it begs the question: How much has sex culture in America actually changed?
Lane is the Copy chief of the Daily Bruin. She was a slot editor last year and was also a member of the Daily Bruin Editorial Board. She occasionally contributes to the Arts & Entertainment section.
Lane is the Copy chief of the Daily Bruin. She was a slot editor last year and was also a member of the Daily Bruin Editorial Board. She occasionally contributes to the Arts & Entertainment section.