Second Take: Despite originality concerns, Disney's CGI remakes excite long-time fans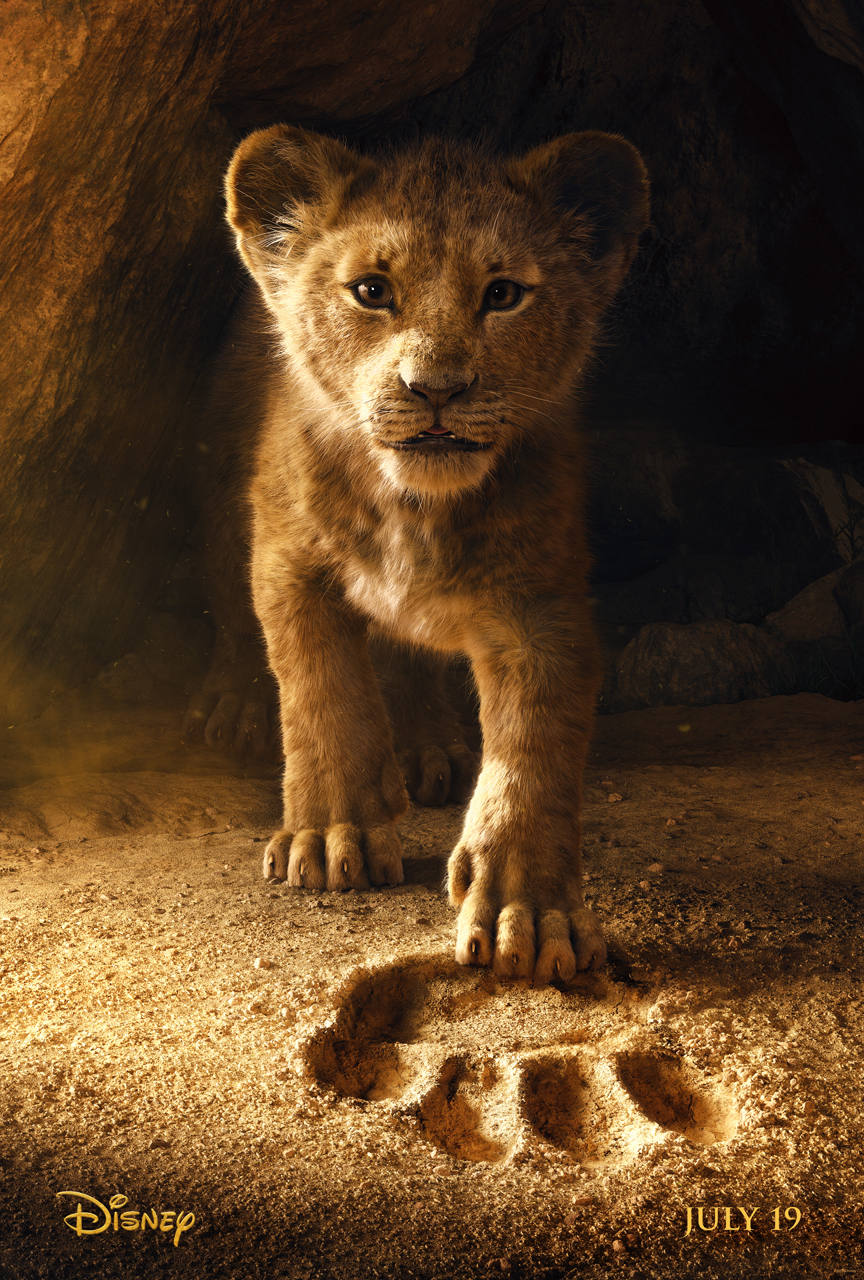 (Courtesy of Walt Disney Studios)
Long live the king – and the era of Disney remakes.
On Thanksgiving Day, Disney finally lifted the curtains on the CGI rendition of one of its most iconic animated films, "The Lion King." The film's photorealistic teaser recreated the classic scene in which Rafiki the mandrill proudly presents Simba to the animals of the Pride Lands. Fans on Twitter were quick to show their enthusiasm with comedic recreations, using their pets as unwilling stand-ins for baby Simba. Some viewers, however, see the film as merely another addition to Disney's never-ending production of regurgitated content in recent years. Although many see this trend to be solely financially motivated, Disney's remakes and sequels are a perfect opportunity for younger audiences to fall in love with its classic tales.
Just the week before releasing "The Lion King" teaser, Disney also released a second trailer for Tim Burton's live action "Dumbo." And with live action remakes already scheduled for "Aladdin," "Mulan" and "Lady and the Tramp," Disney shows no sign of stopping. As such, it's understandable to feel that the Disney we knew as children has lost its charm and originality, and has resorted to tested formulae to increase profit.
When the remake of "The Lion King" hits theaters next summer, it will be 25 years since the original's release. As someone who first saw the original film as a teenager, "The Lion King" was already veering into being "before my time." It's not hard to imagine that's already the case for children born in the past decade. It almost certainly is the case for older stories, with films such as "Mary Poppins Returns" and "Dumbo" coming 54 and 77 years after their original installments, respectively. Whether we like it or not, some of these seemingly timeless classics are starting to fade from collective memory. As opposed to just being shameless cash grabs, Disney's strategies can be seen as an effort to keep its stories alive, rather than letting them disappear from pop culture.
Furthermore, Disney's production of classics doesn't mean the studio is incapable of envisioning new plot lines and characters with wide appeal. In 2016, "Zootopia" received near universal acclaim for its state-of-the-art animation and underlying message regarding prejudice, and was also the fourth animated film to earn $1 billion at the global box office. "Moana" was also highly praised, especially for its nuanced and well-researched depiction of Polynesian culture. Clearly, Walt Disney Animation Studios can still conjure up both critically and commercially successful films that draw no inspiration from its older material. With so many films under its belt already, the pace at which novel films release can naturally be expected to be slow. Remakes and sequels can fill these gaps.
For audiences who still yearn for more original content in the face of remakes, Disney's recent dive into sequels and reboots can leave both old and new audiences satisfied. Upcoming films such as "Toy Story 4" and "Mary Poppins Returns" will be new installments to franchises established several years, if not decades ago. Even though these films will build upon pre-established canon, they will provide older audiences with new narratives in unexplored territory, while also sparking the interest of new audiences. With sequels, Disney is able to balance originality and keeping beloved stories and characters relevant. But for a classic standalone story such as "The Lion King," however, a remake is necessary to keep it at the forefront. Though the film had its share of direct-to-video sequels and spinoffs, the original story is certainly the most memorable, and is certainly the one Disney wants new audiences to remember.
The company's obsession with remakes isn't just good for nostalgic purposes; it's most definitely a smart business decision as well. The box-office showings support the trend of audiences preferring 3D animation over the beautiful but outdated art form of hand-drawn animation. In 2009, Disney returned briefly to traditional animation with "The Princess and the Frog," but the film's commercial performance paled in comparison to the 3D computer-animated "Tangled," released a year later.
Of course, there's not much inherently wrong with these traditionally animated films – they're considered classics after all. But keeping up with quickly diffusing trends among media consumers requires constant adaptation of style and form, which Disney seems to have understood and taken advantage of. In fact, garnering audience favor with newer renditions can even entice young viewers to explore the originals, doubling down on popularity.
As with any art form, storytelling changes with time. Disney's recent trend of remakes and sequels can initially appear as an easy cop out, but the positive anticipation of "The Lion King" shows that long-time Disney fans are itching for retellings of their childhood films. Having witnessed the release of both original and remastered films, it's clear no matter how old the story is, Disney's films will continue to enchant audiences for years to come.