Movie review: 'The Favourite' pokes fun at aristocrats' struggle for power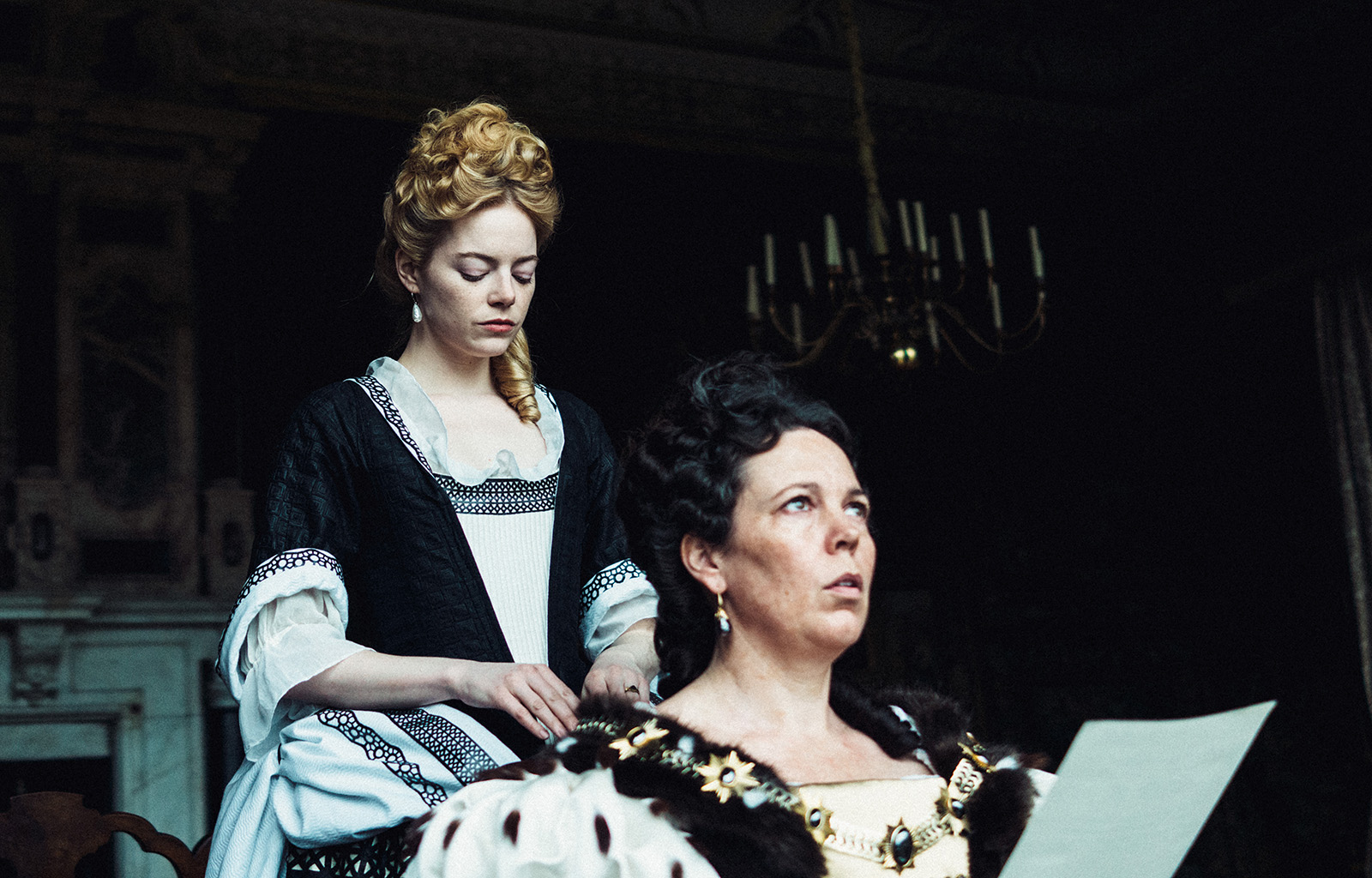 (Courtesy of Yorgos Lanthimos)
"The Favourite" Directed by Yorgos Lanthimos Fox Searchlight Pictures
Shrewd women vie for power, pretty men are rejected as frivolous and treacherous fun abounds in "The Favourite."
Writer and director Yorgos Lanthimos, who is most well-known for his art-house cinema hits "The Lobster" and "The Killing of a Sacred Deer," once again brings a measure of brutal hilarity to the screen. While his previous works were known for being idiosyncratic, character-focused and psychologically engaging, "The Favourite" adds a little something extra to the recipe: wit and politics.
Olivia Colman is spot-on as sickly monarch Queen Anne, who is aided in affairs of both state and bedchamber by her close friend and confidant, Sarah, the Duchess of Marlborough (played by Rachel Weisz) in early 18th-century England. Their relationship is one of sentiment and administration; Anne portrays the figure head while Sarah handles the business of the empire. Despite Anne holding the more powerful position, the two are close enough for Sarah to praise Anne then scold her like an impetuous child in the same scene.
Enter Abigail (Emma Stone), Sarah's long-lost cousin whose family has lost face after her father gambled away their fortune. Abigail arrives face-first in a mud puddle outside of the castle, bringing in the symbolic stench of the lower class in with her. But Abigail has plans to win back her father's prestige. She seizes the opportunity by sneaking into Anne's room at night in order to treat her wounds, thus endearing herself to the Queen. From there, Abigail wastes no time in striving for Anne's affection.
Stone portrays Abigail as an outsider who refuses to conform to the status quo and shuns the duplicity of royal politics. Instead, she seeks Anne's favor through personal appeal, undermining Sarah's hold on the Queen. Here, Stone is in her element, playing a filthy and aggressive young woman who will do what she must to get what she wants – even if it comes at a price. When Abigail discovers the closeness of Sarah and Anne's relationship she doesn't broadcast it, instead using her knowledge to get closer to Anne. Stone's performance is only matched by Weisz, who proves herself to be an excellent manipulator and master of the not-so-veiled threat. When Sarah invites Abigail to join her in some recreational duck shooting, Sarah takes a literal shot – containing only gunpowder, no bullets – at Abigail, frightening her. Sarah, however, remains calm, explaining to Abigail that accidents can happen to anyone.
It is a testament to the screenwriters, Deborah Davis and Tony McNamara, who never allow the interactions between the three women to devolve into open hostility; not even at the climax of the film do we see a scene in which Anne, Sarah and Abigail are together and openly acknowledging the vie for influence between them. The dealings between these three women are akin to the mathematical ray: the conversations always go one direction or the other, but never amongst all parties. This perfect recipe for conflict propels the story forward, as well as maintaining tension while the audience wonders if the Queen's court will uncover the truth.
Parallel to their personal struggles is the ongoing war with France, which narratively serves to make clear each of their intentions. To balance the struggles between personal characters and a nation at war, the film's pace is a steady back and forth, providing the audience the right balance between the micro-conflict of the war and the macro-conflict of which woman is the Queen's favorite.
Of course, her favorite could never be a man: the men in this film don't really matter to the women, who are truly in power. The Duke of Marlborough is sent off to fight the war by his wife Sarah. Robert Harley (Nicholas Hoult), an earl on the royal court is dismissed by Abigail, who seems to think all the court's men with their bright makeup and oversized wigs, are foolish and useless. Even Abigail shirks her wifely duties: when she's eventually married to one of Harley's gentleman friends she is too concerned with her personal struggles to give her new husband a proper wedding night. In this film, women mean business, and they do not fool around with the petty needs and wants of lesser creatures. It's an empowering viewpoint that women both seize and use their agency to achieve their goals, even when the ends do not necessarily justify the means.
At the heart of the story is a struggle of lust, power and privilege between women who know how to leverage their strengths against one another, and they do it in fine fashion. Lanthimos is an expert at playing the characters on the screen with such stark contrasts that hilarity unfolds in an almost situationally comical fashion. Between a Queen with gastritis willfully stuffing her face with cake, to the literal pratfalls that Abigail must sustain in order to reach her goal, there is never a moment in "The Favourite" that doesn't poke fun at the madness of aristocrats as they struggle for power.