Movie review: 'Bohemian Rhapsody' succeeds as a triumphant celebration of Freddie Mercury's life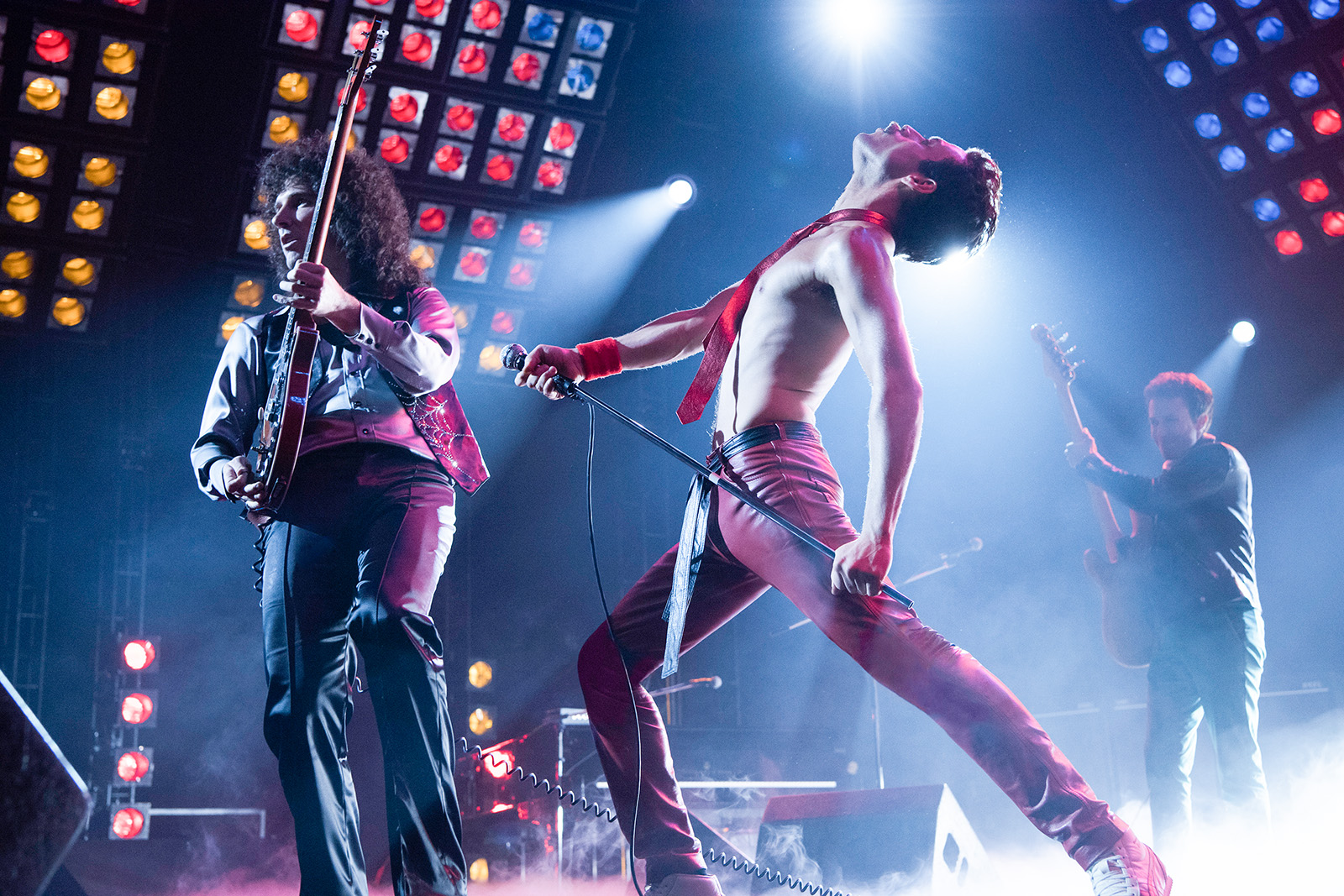 (Photo courtesy of Alex Bailey)
"Bohemian Rhapsody"
Directed by Bryan Singer
20th Century Fox
Friday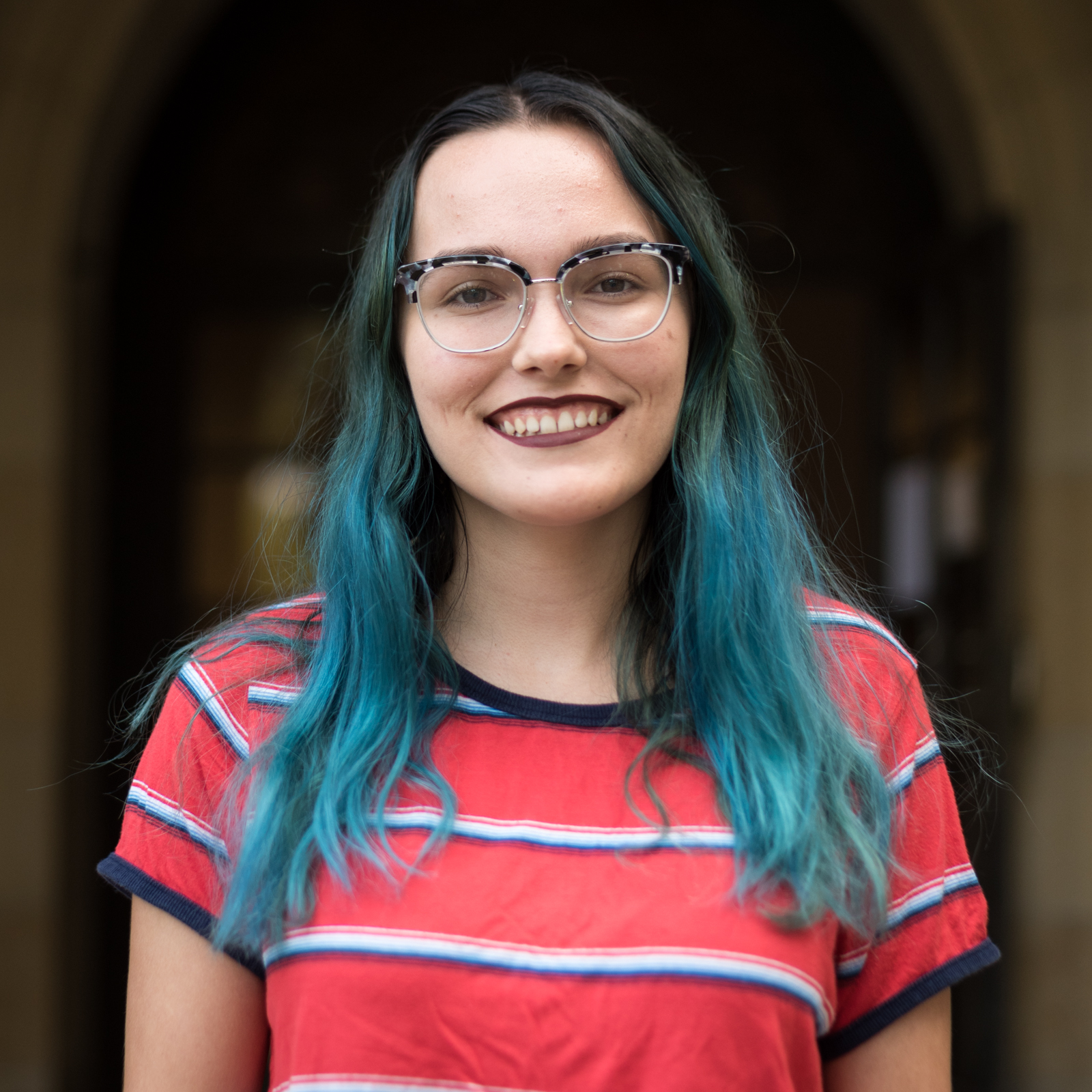 Make no mistake: "Bohemian Rhapsody" is not about Queen.
The other three band members may be present in the film, but Freddie Mercury (Rami Malek) is the clear star. Opening with Mercury preparing for Queen's iconic performance at the 1985 Live Aid concert – a charity event that raised money for those affected by famine in Ethiopia – the film quickly shifts to Mercury's humble beginnings working at Heathrow Airport in London. Following Queen's formation and hasty rise to fame, the film documents both the creation of iconic songs such as "Bohemian Rhapsody" and Mercury's private life.
Much like Mercury's real-life persona, it is Malek's larger-than-life performance that monopolizes the screen. While other actors deliver more-than-adequate performances, their work is forgettable in comparison to Malek's effervescent Mercury. With a wide-eyed intensity, each movement – from carefully walking between his cats to arching his back on stage to slowly reaching for his partner's hand – is purposeful. For someone who describes himself as a hysterical queen, Mercury is decidedly steadfast.
Malek expertly handles moments of levity as well as the more serious scenes. This can most obviously be seen as Mercury leads his bandmate through his extravagant house, stating with glee each of his cats will get its own room. Once his friend leaves, however, Mercury calls everyone he knows, begging someone to come keep him company. He then calls his neighbor Mary Austin (Lucy Boynton), turning the lamp at his window on and off to get her attention, and eventually drinks by himself as she sits in her room. Though he lounges in luxury, he is utterly alone.
Any despair, however, is cloaked in opulent outfits. Mercury was known for his extravagant costumes, and costume designer Julian Day delivered excellent recreations of his iconic looks, such as a glittering silver bodysuit. But the flashy stage outfits don't upstage Mercury's everyday wear, spanning everything from worn-down jeans to pink knit tops to a velvet cape. On a lesser actor, the flashy costumes would appear as nothing more than a cheap attempt to prop up a well-known figure. But on Malek, the clothes only serve to emphasize the gravitas of his performance, with his swagger filling out one skin-tight look after the other.
Considering the intensity of Malek's performance, it is no wonder his bandmates seem to be mere background characters. Though the film does try to emphasize other characters' importance in relation to Mercury, and each character is able to quickly riff off each other's comments, the film is clearly a Freddie Mercury biopic. And, as biopics tend to do, it embraces familiar tropes. Mercury goes through the pendulum of the archetypical celebrity, straying far from his roots and getting caught up in a bad crowd before eventually seeing the error in his ways after being called out by a loved one. Queen is the quintessential underdog, with multiple people informing the band that radio stations will not deign to play their experimental sounds and the name Queen will be long forgotten.
And though the film does hasten Mercury's AIDS diagnosis – it is speculated he was not diagnosed until about two years after the Live Aid performance, the event at which it is revealed in the film – the rock icon is not reduced to his illness or, tangentially, his sexuality, though the film does draw attention to the significance of each. It flirts with the importance of his relationships, including those with Mary and Jim Hutton (Aaron McCusker), as well as his toxic relationship with manager Paul Prenter (Allen Leech). Though his relationships with men could have been more fleshed out – most notably with Hutton, who remained with Mercury through his diagnosis and eventual death – it is still revolutionary to hear him say "I'm bisexual," and, much later, "I have AIDS."
But despite the film's inherent tragedy, it remains a joyful, almost exultant telling of Mercury's life. "Bohemian Rhapsody" delves into Mercury's rough edges, revealing the impact of his drug use and alcoholism on not just himself but those around him. But the film isn't a tragedy. Too often, biopics reach for a gritty telling of an icon's life. "Bohemian Rhapsody" acknowledges the grittiness, but expertly weaves it between moments of levity and genuine human connection. And when Mercury sits at the piano at Live Aid, pausing before playing the opening notes to the titular song, the joy despite the underlying tragedy is evident. Even in the face of sorrow, "Bohemian Rhapsody" shows that triumph can, in fact, reign.
Snyder was previously the 2019-2020 Arts editor as well as the 2018-2019 Theater | Film | Television editor.
Snyder was previously the 2019-2020 Arts editor as well as the 2018-2019 Theater | Film | Television editor.