Radical multimedia performance merges improvisation of jazz, skateboarding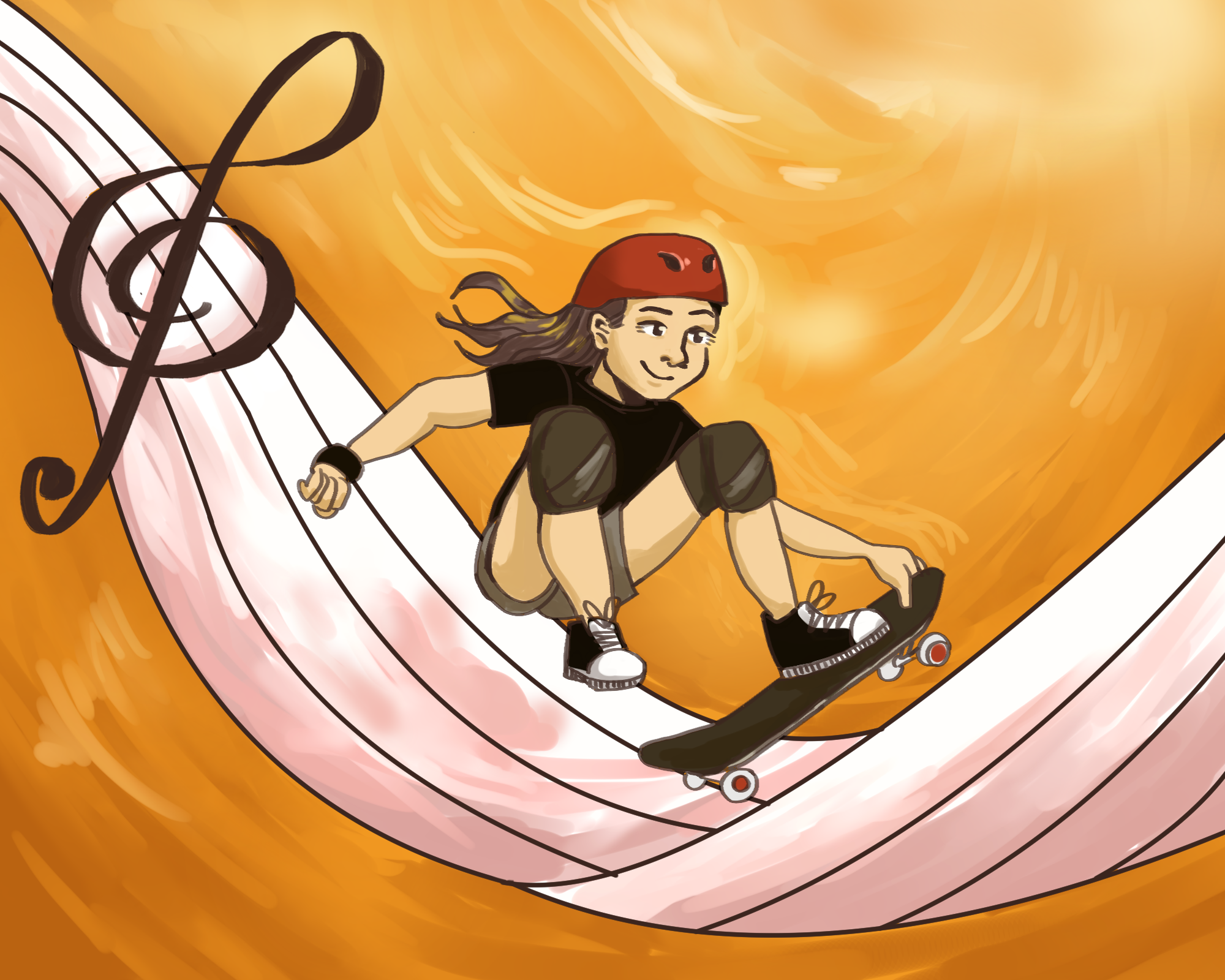 Finding a Line
Ford Theatres
Saturday
Prices vary
Correction: The original version of this article incorrectly stated the name of the exhibition is "The Nation Skate." In fact, the name is "The Nation Skate X CSEF Exhibition."
This post was updated Sept. 19 at 3:39 p.m.
Piano, saxophone and bass will blend with the percussive scrapes, slaps and rumbles of skateboards at Jason Moran's jazz performance.
The award-winning jazz pianist will perform a public jam session with his band, the Bandwagon, at the Ford Theatres on Saturday. Several professional skaters will drop in on a custom-built half-pipe onstage to accompany the music in a multimedia artistic performance while some participants will alternate between both skating and playing instruments. The event will be the climax of the nine-day "Finding a Line" project hosted in collaboration between the Ford Theatres and the Center for the Art of Performance at UCLA. "Finding a Line" seeks to celebrate skateboarding culture and educate on societal issues relating to skateboarding through the lens of visual and performing art mediums such as photography, film and music.
Ford Theatres and CAP UCLA gathered a committee of organizers for the event with ties to the skating community, some of whom had previously worked on the original "Finding a Line" event at the John F. Kennedy Center for the Performing Arts.
"This thing just started to mushroom because we soon found out after we made an offer to (Moran) that 'Finding a Line' is really a much bigger concept," said Olga Garay-English, executive director of the Ford Theatres. "It isn't just a straight ahead music concert and it isn't just a straight ahead skateboarding event; it is something that is bringing together all sorts of thinkers and doers."
One of those doers is Moran, a CAP UCLA fellow renowned for his contemporary takes on jazz performance, who first played music alongside skaters five years ago for a project in San Francisco. Since then, he has done similar performances around the country about once per year, including the Kennedy Center presentation of "Finding a Line." Drawing from his experience skating as a teen, Moran said the connection between jazz and skateboarding lies in improvisation.
"I watch skaters, especially street skaters, kind of work with a set of stairs, a rail or a curb, then they endlessly find options to work and to maneuver it," Moran said. "That's how musicians play with a song or a set of chord changes or a set of rhythms: How do you keep coming around on it and approaching it from another angle?"
During a jazz session, instrumentalists build off each other's rhythms and melodies to create a cohesive sound. Moran's skateboarding shows take it a step further by adding the skaters' moves and tricks into that cohesion. Moran said certain jazz styles like bebop best set a groove for the skaters' movement.
Due to the performance's spontaneous nature, the musicians and skaters have nothing to rehearse. Professional skateboarder Jordan Hoffart said he'll be relying more on his past experience with public demos than practice for his performance on the half pipe at the event.
"We can't host the jazz band weeks prior, so there's definitely going to be an element of surprise," Hoffart said. "We're pretty used to adapting and correcting and kind of coming up on the fly, so whatever they've got for us, we'll be ready for it."
Alongside the jazz performance, "Finding a Line" will present a photo gallery entitled "The Nation Skate X CSEF Exhibition" by Neftalie Williams, one of the original Kennedy Center event organizers. He has traveled to photograph skateboarders in a variety of world cultures from South America to Europe. The University of Southern California lecturer and University of Waikato PhD candidate frames skating as a "cultural diplomacy" that unites people around the world.
Williams will also moderate a panel for "Finding a Line"Sept. 25 consisting of professional skaters speaking on racial and gender-related issues of diversity within skateboarding culture, a topic Williams researched heavily for his PhD. Other events lined up include a screening of skating-related short films and an early preview of Moran's performance reserved for Los Angeles K-12 students as part of CAP UCLA's Design for Sharing program.
Tyler Large, whose company OC Ramps assembled the portable half-pipe and enlisted professional skaters to participate in the event, said "Finding a Line" brings new opportunities into the community of skating enthusiasts.
"When I was a kid we didn't have these opportunities," Large said. "There weren't many events at all involving skateboarding, unless you physically went to an X Games event or something like that, so I think it's pretty amazing that this is being brought to the crowd."
CAP UCLA Director of Marketing and Communications Kathy Budas said contemporary artists like the ones at the event are breaking down boundaries and exploring new possibilities. Moran challenges what qualifies as a performing art as he embraces skateboarding in his music, she said.
"People really are fighting for their rights as creative thinkers, and I think skaters are a firm part of the fabric of where America has gone – because of their relationship to style, to landscape, to municipality, to the law that they have to fight against just skating on the sidewalk," Moran said. "They really are people of the city, and much like jazz was born from the city, (skateboarding) has gone around the world."