UCLA staff's book explores intersection of sustainability, marketing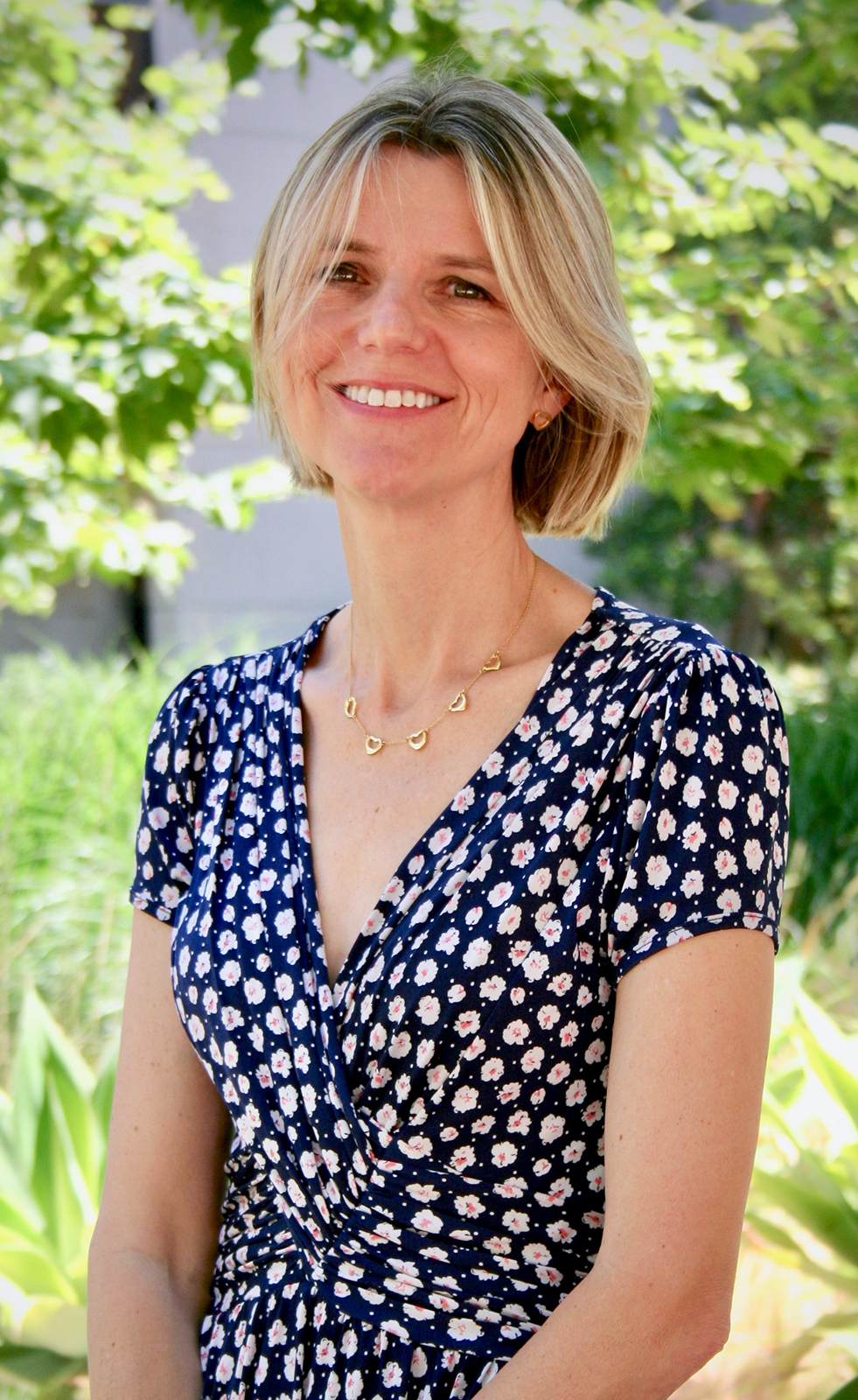 UCLA professor Magali Delmas' new book discusses how companies can incorporate green, or ecologically friendly, products that encourage consumers to decrease their environmental footprint. (Courtesy of Lenny Washington)
Nike's "Considered," a line of shoes made of cannabis, was released in 2005.
Though the company expected the eco-friendly hemp design to attract environmentally conscious consumers, critics panned the earthy look of the shoes and called them "air hobbits."
"Considered" is one of many unsuccessful corporate attempts to market environmental sustainability that Magali Delmas mentions in her book, "The Green Bundle: Pairing the Market with the Planet," which releases Tuesday. Delmas, a UCLA professor and director of the UCLA Center for Corporate Environmental Performance, compiled information from her 20 years of research to write the book, which discusses how businesses can convince consumers to go green. Delmas said the majority of consumers are convenient environmentalists – meaning they're willing to be green, but only if it includes some personal benefit.
"There's kind of the disconnect between people saying they would like to do something and their actual actions. Very few people are willing to sacrifice their comfort for the environment," Delmas said.
Delmas' theory of the green bundle instructs businesses to align benefit for the environment with benefit for the consumer. Her book outlines five elements companies can incorporate with their eco-friendly products to get conveniently green consumers to buy them: quality, status, health, money and emotion.
"If you want to reach most of us, who are convenient environmentalists, you need to design products and communicate about them in a way that makes people feel like not only are they doing something good for the planet but they also are getting something for themselves," Delmas said.
The five pieces of the bundle were developed in relation to products that Delmas has observed over the years. For instance, by eliminating the sports quality and recognizable name-brand status of the "Considered" line, Nike alienated many of its customers, Delmas said. On a smaller scale, she's seen instances in her own research with UCLA faculty and students in which the lack of these elements lead to apathy toward the environment.
In one study, Delmas and her colleagues monitored the lighting, cooling and other electrical usage of students in UCLA dorms. Believing that it would incentivize students to conserve energy, Delmas' team regularly provided each participating room with stats on how their energy usage compared to the average among participants. Students were given the opportunity to adjust their habits once they knew their relative environmental footprint – but they didn't.
The situation illustrates one of Delmas' main arguments in "The Green Bundle": Although it's important for people to know and understand humans' impact on the environment, the knowledge alone won't lead most people to do anything about it, she said.
In a modified version of the dorms experiment, Delmas' team repeated its previous process but made each room's energy consumption public information through monthly emails sent to all participants and posters hung in the dorm buildings. Once the students' peers could see how much energy they were using in comparison to everyone else, students reduced their electricity usage by 20 percent, she said. Delmas concluded that when convenient green consumers see eco-friendly practices and products as boosters of their status in their social circles, they are more motivated to be eco-friendly.
Delmas focuses on many other real-world examples of marketing that benefit the consumer and the environment in "The Green Bundle." Patagonia jackets are made with eco-friendly materials that last long for buyers. Organic wines have been rated better-tasting than conventional ones by critics. Taxing of disposable bags has led to increased use of reusable ones. Meats marked cruelty-free are more likely to be bought.
David Colgan, "The Green Bundle" co-author and director of communications for the UCLA Institute of the Environment and Sustainability, said he and Delmas also specifically highlighted high-profile, internationally recognized events – such as the Flint water crisis and the Volkswagen emissions controversy – to make the book relatable to the average reader.
"These are touch points where people are able to relate things that they already know and that already trigger their memories to what (Delmas') research tells them about green business," Colgan said.
Colgan said they included a chapter on the history of environmentalism to provide context for readers lacking that knowledge, and balanced the high profile anecdotes with more personal ones that he believes people can empathize with. For instance, part of the book follows the CEO of mattress company Essentia deciding to manufacture organic mattresses after a family member was diagnosed with cancer, possibly caused by toxins in the anti-flammable chemicals in standard mattresses.
After compiling the anecdotes and research data, Delmas arranged to publish through Stanford University Press. Margo Beth Fleming, former Stanford University Press senior editor in business and economics, discovered Delmas' book pitch while scouting for writers with new takes on sustainability. She said she was fascinated by Delmas' research combining sustainability with behavioral economics.
"Looking into (Delmas' research), a number of people who I really respect in the field were familiar with and endorsing of her work," Fleming said. "So I think there's a way in which she's speaking for a community as well."
As the book launches Tuesday, the writers look forward to the impact their work may have for businesses, consumers and the environment alike. Colgan said the book provides ways for businesses to honestly promote both sustainability and consumer benefits without overselling either.
"In the end, if you're a company that's doing these things and you're actually making sure that your work does benefit the environment, I think the benefit goes both ways," Colgan said. "Not only do people feel good about the green purchases they make, but companies can also actually feel good about what they're selling and what they're doing within the context of the market and the planet."