The News opportunities of college journalism -30-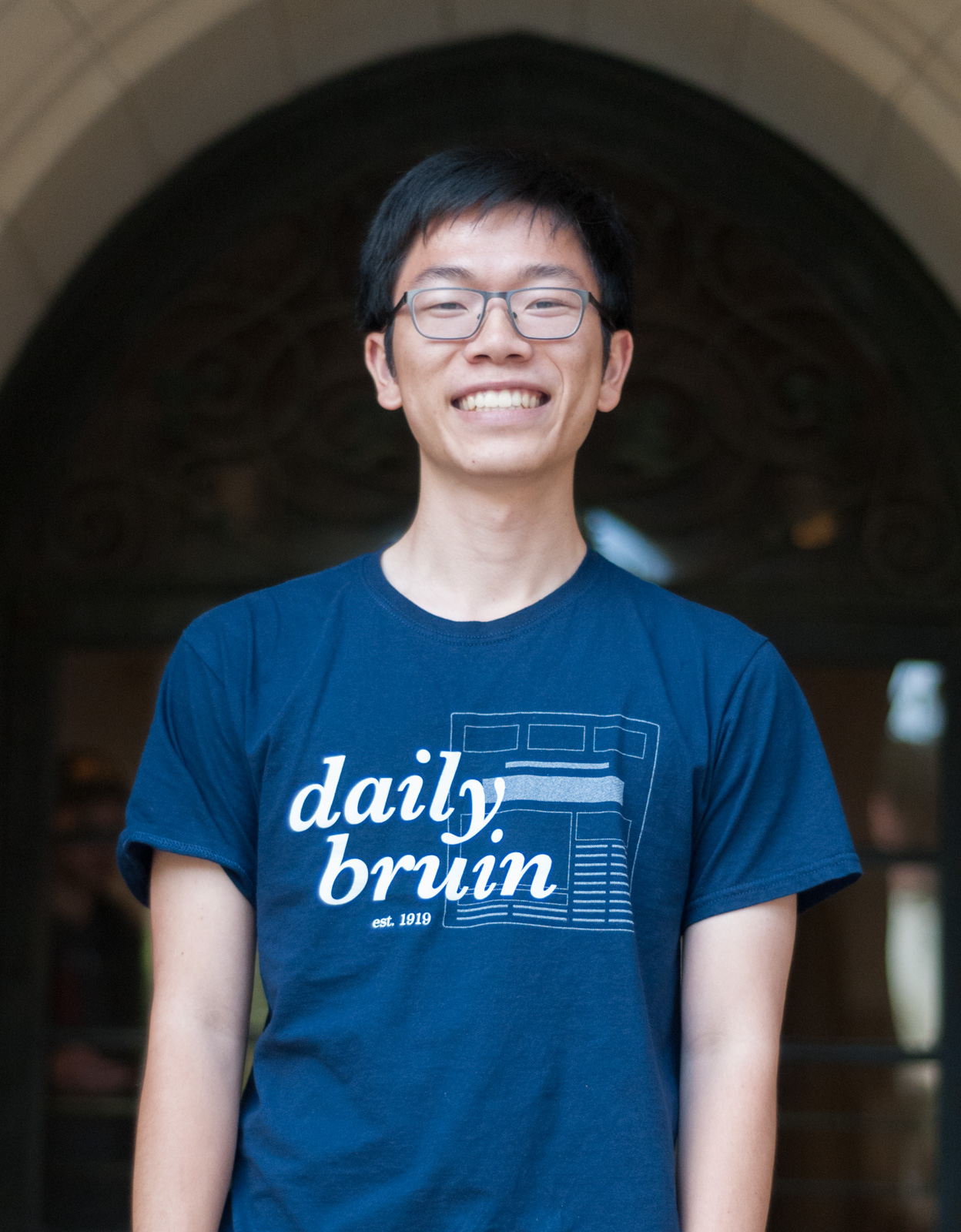 Every time I tell someone I'm graduating, their first question after congratulating me is usually, "So how do you feel?"
T-minus five days and counting and I'm still not entirely sure.
I imagine I'm supposed to feel nervous. Or excited. Apprehensive? Anxious.
All the emotions will probably hit me as I'm sitting in Pauley Pavilion listening to Gene Block deliver his unplanned-but-expected commencement address.
Side note: I wasn't particularly excited for Mayim Bialik to be our speaker, and I don't think anything she planned to say was going to change my life, but it was the slightest bit thrilling to have someone people other than venture capitalists would recognize.
But what I'll probably feel most is a sense of regret. Regret that I have to leave an amazing room in a historic building at a wonderful university that I've learned over the past four years to call home.
Journalism was always an interest of mine, but I wouldn't consider it a calling. I grew up watching the local news broadcast almost every night before bed – the dramas and sitcoms on the other prime-time channels didn't really interest me at the tender age of 8.
Several of my close friends in high school wrote and edited for our school newspaper, and although joining it piqued my interest, I ultimately opted not to join. I was more than happy to be tangentially involved, pitching story ideas and providing interviews.
Coming in as a freshman at UCLA, I sought to rectify that missed opportunity, signing up for email updates from the Daily Bruin at orientation. And I had a lot of fun writing about a protest that shut down the Beat 'SC Bonfire, the 2014 midterm elections and a look back on the impact of Martin Luther King Jr.'s visit to UCLA. But even after such a whirlwind first year under the enthusiastic leadership of my editor, I found myself feeling a little burned out.
I took a break from The Bruin for a quarter, dabbling as I could in whatever student groups interested me. But something always felt like it was missing.
And so, less than six months after coming close to leaving the Daily Bruin for good, I applied to be an assistant News editor. Cue a hectic year running down the street with a 1,000-plus-strong student protest on the night of the 2016 presidential election, digging through pages and pages of Title IX reports from the UC and mourning the loss of those who left the campus community too soon.
I am forever grateful for the people I met that year as a result of being an editor – not only for News squad (1 and 2), but everyone I met as a result of cross-training, late run or retreat. Whether with dry wit, heart-to-hearts or unhealthy obsessions with municipal officials or food grains, everyone made many a late night or dry meeting more bearable.
And, I'm even more thankful for the opportunities being in The Bruin has given me to learn and grow as a writer and a person. I've laughed, I've lost, I've lived so much of my time at UCLA in Kerckhoff 118.
But I know I'll carry the lasting friendships I made there throughout the rest of my life.
So how do I feel about leaving?
At peace.
Leou was a News contributor 2014-2015, a News reporter 2015-2016, national and higher education editor 2016-2017, and Daily Bruin senior staff 2017-2018 .